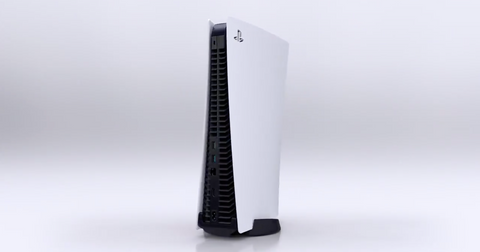 PlayStation 5 Pre-Orders Sold Out in Minutes — When Will It Restock?
By Sara Belcher

Updated
With the next-generation consoles from both Sony and Microsoft scheduled to hit shelves before the holiday season, fans have been anxiously waiting for any news about the release. Finally, Sony revealed the specs for their much-anticipated PlayStation 5, which is scheduled for release on Nov. 12, and some sites began offering pre-orders.
But about as soon as they started, many of the PlayStation 5 pre-orders sold out. When will the PS5 restock and how can you pre-order it?
Article continues below advertisement
Walmart's PlayStation 5 pre-order sold out in minutes.
Anyone looking to get their hands on one of the first editions of the PS5 headed to Walmart's website on Sept. 17, expecting to pre-order the console as soon as they could. The chain retailer had announced they would be opening pre-orders for the new console starting at 6 p.m. PST, but many who hoped to snag one found them sold out within minutes.
Wannabe buyers took their grievances to Twitter, wondering when they would have another opportunity to place their pre-orders.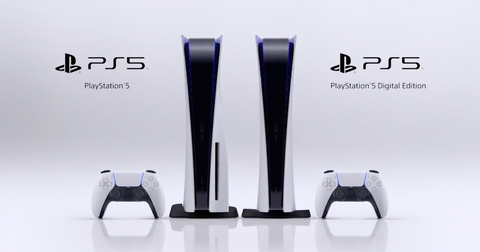 Article continues below advertisement
"Me and friends were waiting with accounts all set up. At 6:00 we all added to cart, had to refresh a few times, I got to the Confirm Delivery Address stage. Errored out, 'Out of Stock.' Two minutes," one disgruntled buyer tweeted.
One of many buyers' biggest grievances was that even after the item was in their cart or they were almost completed with the checkout procedure, the console in their cart had already been purchased.
Others found that after they placed their order, the retailer they purchased it through canceled the transaction, leaving many wondering how they would manage to make their purchase.
Walmart did not comment on how many PlayStation 5s they had initially stocked, though it's speculated the number is much lower than it was anticipated to be.
Article continues below advertisement
When will PS5 pre-orders restock?
At this time, it's uncertain when retailers will reopen pre-orders for the PS5. Beyond Walmart, other retailers like Target, Amazon, and Best Buy all have notifications that their pre-orders have also sold out.
It's currently unclear if retailers will have the stock to restock these pre-orders before the Nov. 12 release date, though many offer the option to be notified by email if the product becomes available again.
Article continues below advertisement
This shortage is likely due to the current ongoing COVID-19 pandemic, which has affected the console's production since many countries initially went on lock down in March.
According to ScreenRant, PlayStation CEO Jim Ryan claims there will be more consoles available on the PS5's launch day than they had for the PS4, meaning it's possible they'll be easier to find come its release.
Sony has also made no official comment as to whether they will be authorizing another round of pre-orders before the console's release, leaving many fans discouraged that they won't be able to secure one by the release. At this time, it looks as though the best option is to check these retailers again on Nov. 12, when you will hopefully be able to snag some of the first few releases.