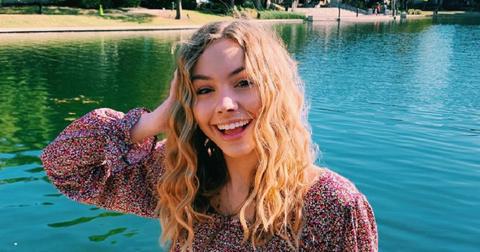 Everything You Should Know About Alex French, TikTok's Fastest Rising Star
By Leila Kozma

Dec. 18 2019, Published 5:45 p.m. ET
Alex French downloaded TikTok in April, but she hadn't started using the app on a regular basis up until November this year. It should come as a surprise then that the high-schooler has already acquired a celebrity-like status on the app, and is often hailed as the user with the fastest-growing follower base. In the span of four weeks, Alex managed to acquire 1.3 million new fans. 
Article continues below advertisement
Let's start at the basics. Where does Alex French live? 
According to her TikTok bio, Alex is a born and bred Texan. 
However, she is renowned for her love of everything travel-related and has taken holidays to much-coveted destinations like Rosemary Beach, Fla., Manaus, Brazil, and Tofino, Canada. 
She enjoys spending time on the beach and frequently visits the Richland-Chambers Reservoir and the Hamilton Pool Preserve, Dripping Springs.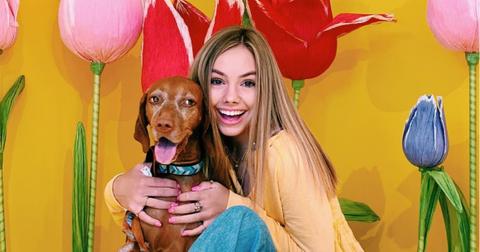 Article continues below advertisement
So, what should we know about Alex French? 
The high school student stole TikTok users' hearts with low-key, spontaneous videos that often see her do lip-synching, dance-offs and occasional character impersonations.
Alex likes to goof around a lot and her effortless, no fluff clips allow her personality to shine through all the more. Basically, she is very much a girl next door character – if the girl next door had the demeanor of Emma Stone and Elizabeth Banks combined.   
In a previous video, Alex claimed that her special talents include greeting people and catching food in her mouth.
While this might seem like a downright modest, if not misconstrued claim at first, it does happen to have a grain of truth. Alex's most-watched clip to this day — the one that helped her earn about 700 thousand followers overnight, bear in mind — shows Alex saying hi over and over again. 
Article continues below advertisement
Although saluting people isn't a particularly complicated task, Alex elevated it into an art form on its own right. 
Other relatively mundane chores the high school student took to the next level include jumping up and down, pantomime and sing-alongs.  While she does engage in dance challenges every now and then — take, for instance a clip that sees her showcase some fine moves to the Lil Mama song, "Lip Gloss" — her best videos are the ones that offer a window into her personality. 
Article continues below advertisement
Alex posts about four to five times a day on average, and her style has remained consistent since she joined the increasingly popular social media platform. 
She shoots most of the clips while out and about, during school breaks, in the car, and at home. Her friends and sisters feature in the pieces on a regular basis, and so does her Hungarian Vizsla, Annie. 
The high schooler has already enchanted thousands of people, and it's only a matter of time until more will follow. We can't wait to see what she comes up with next.