Alex Trebek Bought an Entire Mountain in Addition to His Other Expensive Houses
Alex Trebek is best known as the host of 'Jeopardy!', but many fans of the show have begun to wonder where the host lives when he's not on set.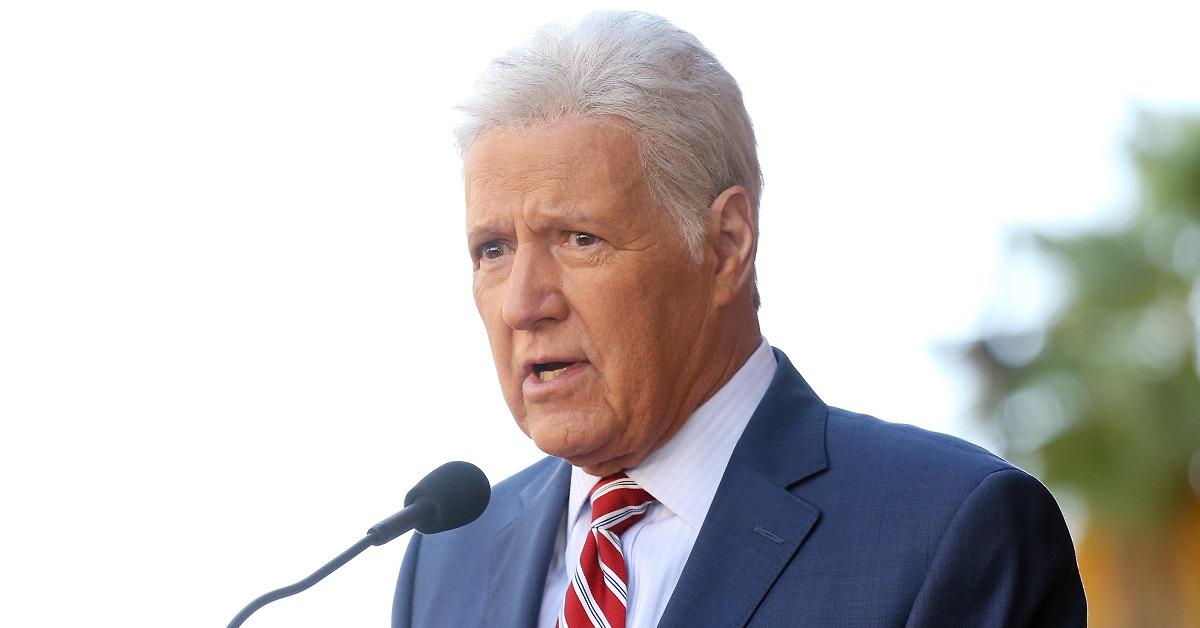 There are few people in American life more widely beloved than Alex Trebek. The Jeopardy! host has been battling cancer in public for more than a year, and it's only made him more adored than he was before. As the show prepares to return with a new socially distanced set, many are wondering where Alex lives when he's not filming the show.
Article continues below advertisement
Where does Alex Trebek live?
Alex is not the kind of celebrity who often reveals the details of his personal life. Although he's been hosting Jeopardy! for more than three decades, most viewers likely know him only from his appearances as the show's host. When he isn't making the show, though, he lives in Los Angeles. His home is an almost 10,000 square foot mansion that he paid $2.15 million for years ago.
Article continues below advertisement
In addition to his primary residence in Los Angeles, Alex also owned a vacation home in Paso Robles, Calif. The home, which Alex sold in 2019, in light of his cancer diagnosis, was more than 2,000 square feet and overlooked Lake Nacimiento. By the time Alex and his wife sold the home, they described it as more of a burden than an inspiration.
Alex Trebek also bought a mountain.
Well, not quite. Way back in 1990, though, Alex bought 35 acres of land at the top of the Hollywood Hills for just $1.5 million. At the time, Alex said that he was planning to build his "dream home" on the land, although it's unclear whether that dream home ever became a reality. Still, reports at the time suggest that purchasing that land proved to be a great investment, in part because of how cheap it was.
Article continues below advertisement
Alex Trebek is something of a handyman.
Although he seems knowledgeable and sophisticated on TV, Alex and his family have also said that he isn't afraid to get his hands dirty when he needs to. "If dad can fix something, he will not have anyone else do it," Alex's daughter Emily wrote on the Jeopardy blog.
Article continues below advertisement
"I remember back when I was learning to drive, and I would accidentally run over a sprinkler head or path lighting in the driveway, we all knew dad would be out five seconds later fixing it," she continued. The New Republic has also reported that Home Depot is Alex's "favorite place." Alex has also acknowledged his handyman side when giving his own interviews.
"I like to fix things," the host told People. "All of my mother's brothers were involved one way or another in the construction industry...And so I watched them as I was growing up."
In spite of his cancer diagnosis, Alex has not slowed down on his home repairs. In August of 2019, he renovated his wife's bathroom as a Valentine's Day gift and wrote in the Jeopardy blog that she was thrilled with the work.
That may explain why Alex has been comfortable living in one place for so long. He likes to do the work to renovate his house so that it can feel new even when it's not.