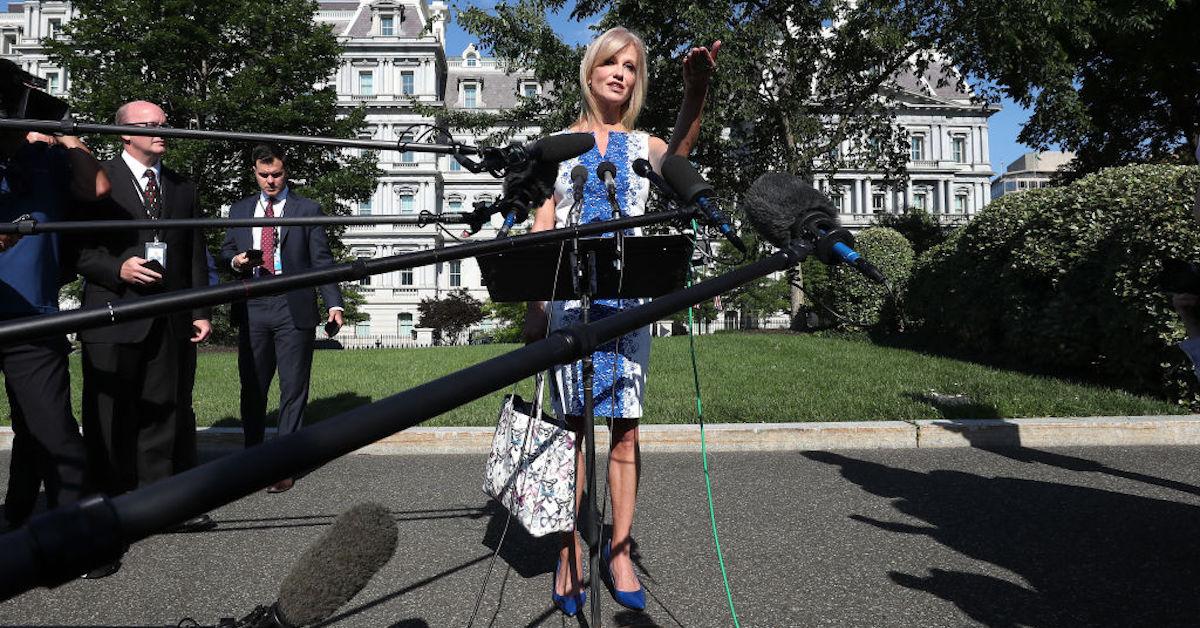 Claudia Conway Will Be Thrilled to Leave Washington D.C.
Both Kellyanne Conway and husband, lawyer George Conway, have stepped down from their positions to focus on family. But where do they live now?
White House senior advisor Kellyanne Conway announced on Sunday, Aug. 23 that she would be stepping down from her role as counselor to the president, citing the need to focus on "family matters."
"For now, and for my beloved children, it will be less drama, more mama," she wrote in a statement. Her husband George, one of Trump's biggest critics, also stepped down from his anti-Trump PAC, the Lincoln Project, citing a similar need to "focus on family."
Article continues below advertisement
For anyone who's been following the Conways' highly popular, left-leaning oldest daughter, Claudia, who has voiced her disagreement with her parents' political beliefs on social media platforms over the summer, the resignation from Kellyanne and George came as no surprise.
After all, Claudia very recently announced her wish to seek emancipation from her parents following what she says were "years of childhood trauma and abuse," which seems to has caused both parents to take her seriously.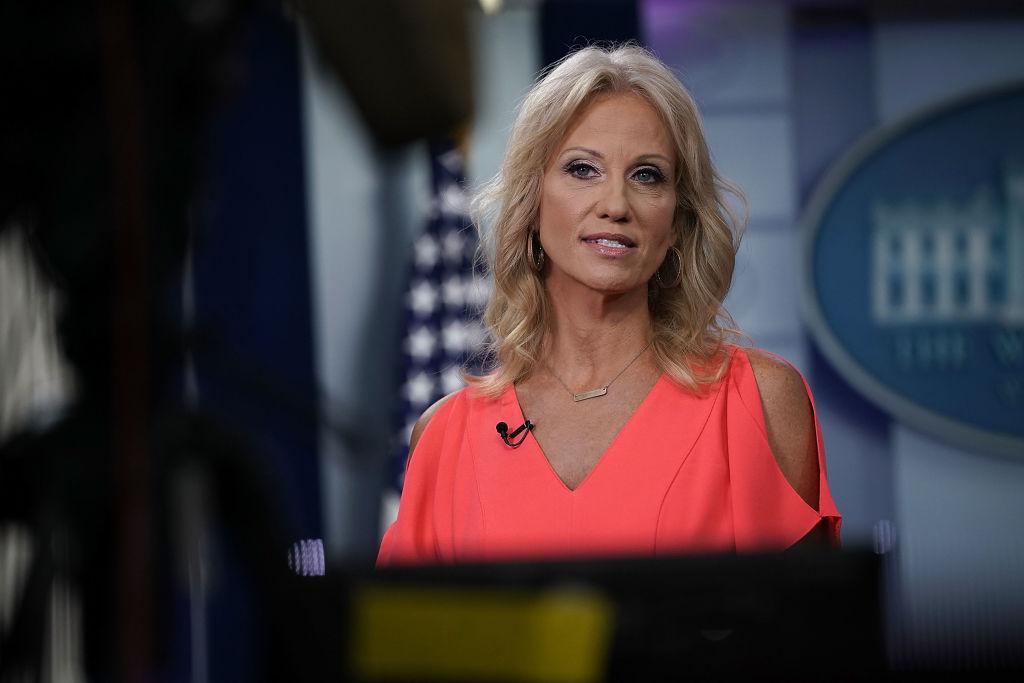 Article continues below advertisement
The political and domestic drama has us wondering where Kellyanne Conway and the rest of her family live these days. Keep reading while we investigate!
Where do Kellyanne Conway and her family live?
Kellyanne has announced that she would be stepping down from her post at the end of the month and transitioning away from the White House. She is one of Trump's longest-serving aides and was the first woman to manage a winning presidential campaign.
Article continues below advertisement
Upon beginning her time in the White House, Kellyanne purchased a nearly $8 million 15,000 square-foot home for her family in Washington, D.C.'s luxury neighborhood, Massachusetts Avenue Heights, just a 12-minute commute from the White House.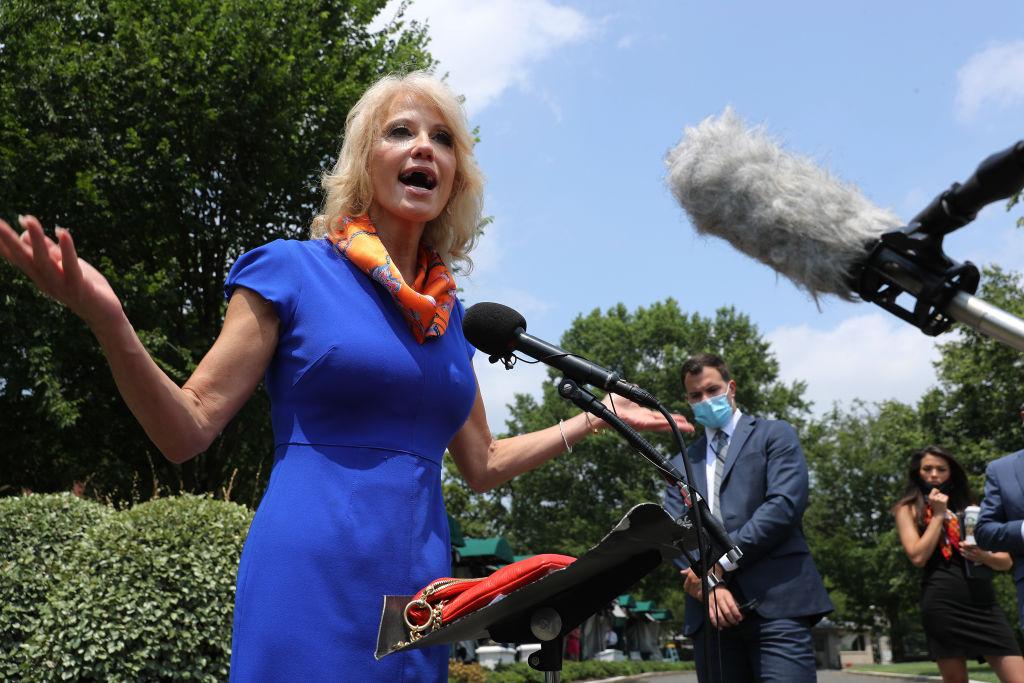 Article continues below advertisement
Via Kellyanne and George's LLC, Antoinette Associates LLC (apparently named after her grandmother), the couple purchased the mansion, which had initially reportedly been sold to an anonymous buyer. Only later was it confirmed via Washington Business Journal that the residence was "a Conway buy."
While Kellyanne and her husband paid $7.785 million for the eight-bedroom home, they got quite a deal on the property, which was originally listed for $22 million and was previously owned by a former Pakistani acting prime minister, the late Moeen Qureshi. The house features 13 bathrooms, a library, two kitchens, three fireplaces, and an in-ground pool.
Article continues below advertisement
The whole family, including Claudia, her twin brother George IV, and younger siblings Charlotte and Vanessa, relocated to the nation's capital in 2016 and live there today, though it's very possible Claudia's attempt to emancipate also involves moving away from D.C.
In fact, back in 2016, Claudia, then a sixth grader, started a Change.org petition in an attempt to convince her parents not to move to Washington, D.C. for her mom's job.
Claudia and the rest of the Conway children were raised in the ultra-wealthy neighborhood of Alpine, N.J., where Claudia had wanted to stay. "Please sign this petition and help me persuade my family not to move," she pled. "We love our community, friends, and nearby family and I wouldn't want to lost anything."
It remains to be seen whether the family will move back to New Jersey now that Kellyanne's stint in Washington has come to an end.
For her part, Claudia has changed her TikTok handle from @shortfakeblonde to @datjerseygirl, so it seems her desire to return to the Garden State remains clear.