'The Bradshaw Bunch' Is Filmed on the Family's 744-Acre Oklahoma Ranch
With a new reality show set in Terry Bradshaw's home, many wonder where exactly he lives. Here's everything we know about the stunning property.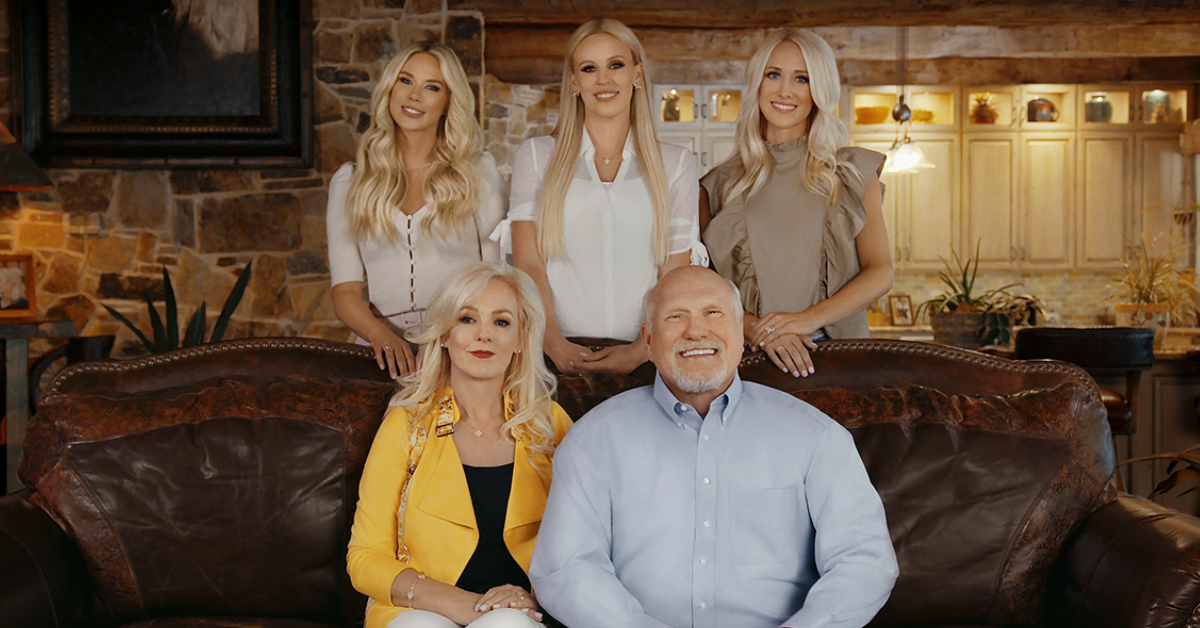 Whether you know him as an NFL player-turned-sports-analyst, The Deer on The Masked Singer, or just a giant personality, Terry Bradshaw is a name that most people recognize. He was famously the Pittsburgh Steelers quarterback who led the team to four Super Bowl Championships, and later became a NFL Hall of Famer.
And lately, you may have seen ads for Terry's new family-centered reality TV show on E! running pretty much non-stop.
Article continues below advertisement
Called The Bradshaw Bunch, the series features Terry, his wife, Tammy Bradshaw, and their three daughters, Rachel, Lacey, and Erin. Resident girl dad Terry and his crew are a self-proclaimed "crazy family" full of pranks, teasing, and non-stop energy.
"I'm excited and a little nervous to let the world see the crazy life I share with Tammy and our girls," Terry says of opening the door to his personal life.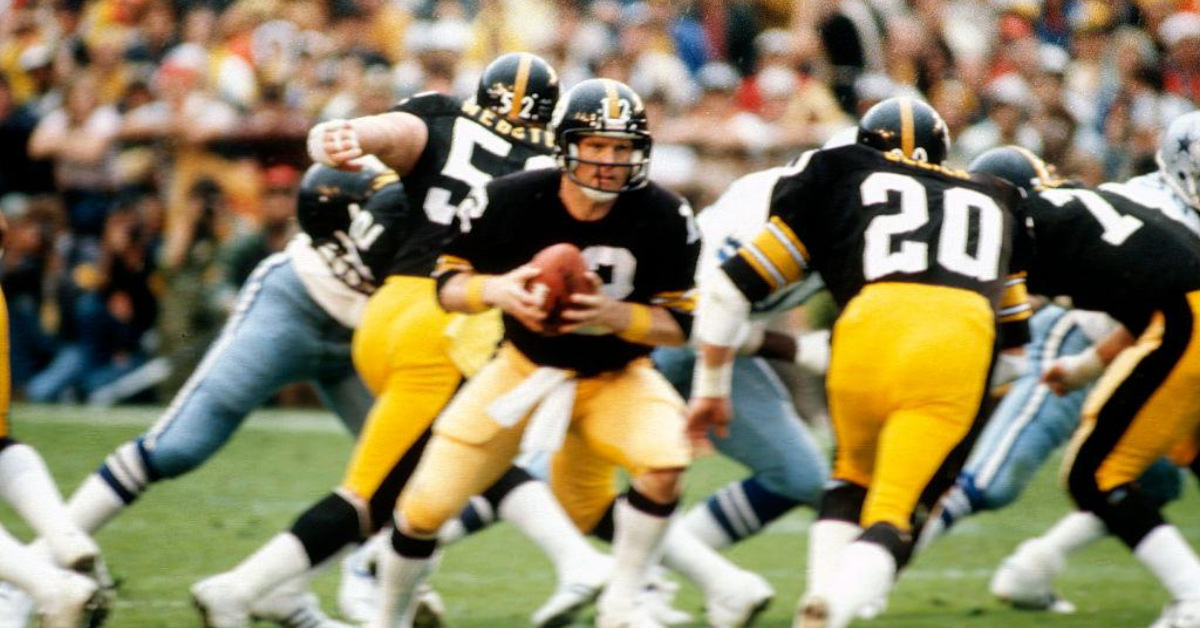 Article continues below advertisement
"I never know what will happen next around here between Rachel, Lacey and Erin...I thought winning four Super Bowls was hard, but it's nothing compared to having three girls."
The series is filmed from Terry and Tammy's home. But where do they actually live?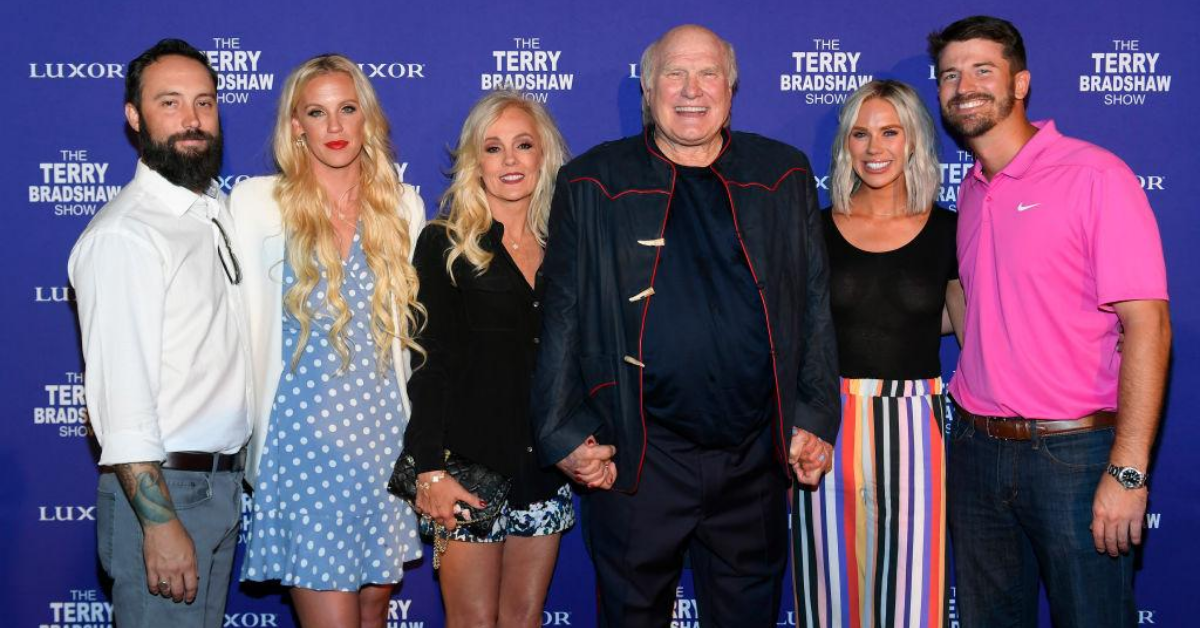 Article continues below advertisement
Terry Bradshaw calls Oklahoma his home.
That's right — the Bradshaw Bunch calls rural Oklahoma their home, and it's the backdrop for their new reality series. But the residence is actually a sprawling ranch — and a 744-acre one — called the Terry Bradshaw Quarter Horses Ranch. And it's reportedly set in southern Oklahoma, near the Texas border and about 70 miles outside of bustling Dallas. Terry and Tammy have lived there for nearly two decades and counting, and their sweeping estate has been featured in Mansion Global.
Article continues below advertisement
The ranch was 15 years in the making.
As mentioned, the Bradshaws have owned their Oklahoma ranch for nearly 20 years — and 15 of them were spent upgrading and renovating the property to make it their own. Sounds like a lot of work, right? But Terry calls it part of the fun, preferring a property to make his own rather than something move-in ready. Included in that process was making room for one of his biggest hobbies — breeding halter horses.
And he certainly had his work cut out for him with "a roughly 15-year project at a cost of millions of dollars that included building professional equine facilities, such as a stallion barn, a show barn, a breeding facility, a laboratory and an office. They've also built multiple houses on the property, landscaped it, added lakes and installed a pool and gardens."
Worth an estimated $10 to $12 million when Terry bought it, the property's value has increased exponentially since then.
Article continues below advertisement
But he's gearing up for a big move.
Terry calls himself a project guy, and is already onto his next (gigantic) venture. He recently purchased another sprawling property just over the Texas line that he plans on fixing up. And he had bought and developed two others before the Terry Bradshaw Quarter Horses Ranch.
"We'll move the studs — we've got nine stallions — we'll build probably a 12-stall stud barn and then we'll build a training facility," he shares.
"Building the house will be a blast, putting the barns in, designing the layout — it'll be fun."
Of his current ranch, he shares, "This place is gorgeous, don't get me wrong. It's everything a human could want: the views, the lakes, the house. But I won't be sad to leave. I'm not one to get sad over property."
Stay tuned for more on the Bradshaw's newest property.