The Bradshaw Bunch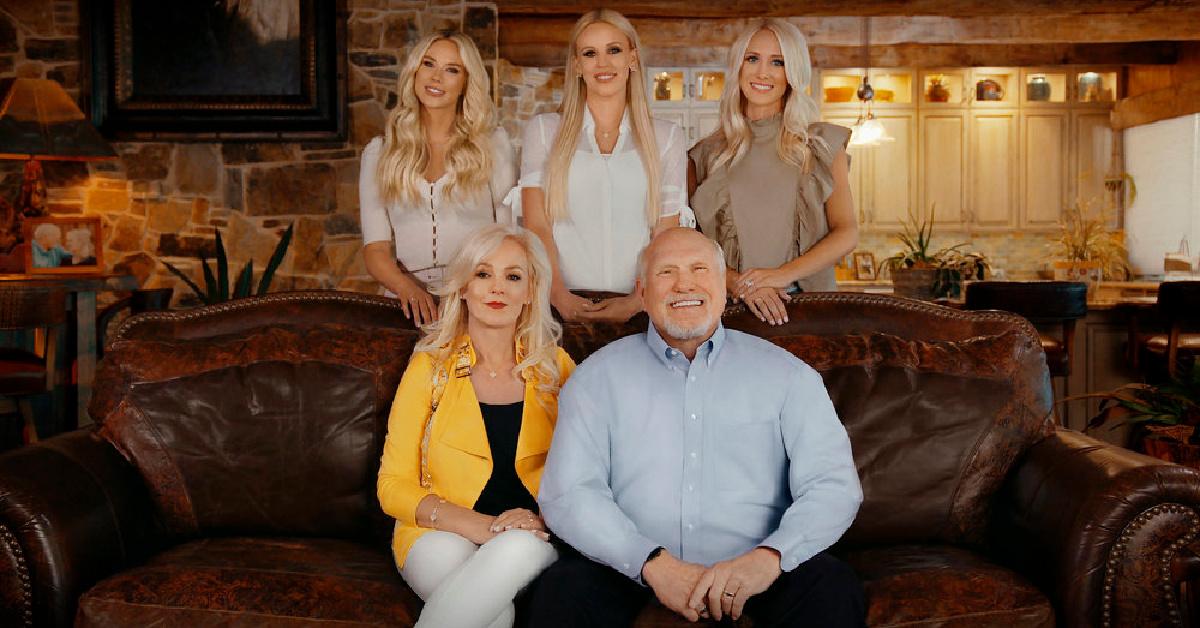 You may be familiar with Terry Bradshaw — he's one of the biggest football stars of all time, after all — but the E! Network show The Bradshaw Bunch offers an up-close-and-personal look at his life off the field. Terry and his wife Tammy are the heads of a blended family (hence the name of those, an homage to The Brady Bunch). Between the two of them, they have three daughters, plus a handful of in-laws and grandkids. The show chronicles the relationships between the family members, as well as a fair amount of hijinks (like the time Terry sang a duet with Rob Gronkowski).
Meet the cast of The Bradshaw Bunch:
As you probably already know, the cast of The Bradshaw Bunch is made up of the members of the Bradshaw family:
Who is Zurie's dad on The Bradshaw Bunch?
If you've seen even a single episode of The Bradshaw Bunch, then you know that Terry's granddaughter Zurie often steals the show. The adorable kiddo is Lacey's oldest child. Since she was born before Lacey got together with Noah, many fans of the show often wonder who Zurie's dad is. As it turns out, Lacey hasn't revealed the identity of Zurie's dad, so we'll just have to continue wondering until she does (if ever). Regardless, we can't get enough of Zurie's charming personality!
Where is The Bradshaw Bunch filmed?
Most of the episodes of The Bradshaw Bunch take place at Terry Bradshaw's 744-acre ranch in Thackerville, Okla. Its official name is the Terry Bradshaw Quarter Horses Ranch — which makes sense, as the ranch is also home to the halter horses Terry breeds. The ranch was worth an estimated $10–12 million when Terry and Tammy bought it, and its value has increased exponentially since then. Terry and Tammy have also reportedly purchased some land in Texas that they plan to fix up next.
Here's how to watch The Bradshaw Bunch:
So far, there has only been one season of The Bradshaw Bunch, but the series has been renewed for a second season that is set to air sometime in 2021! While we wait for that, fans can catch up on Season 1 by streaming it on DirecTV or Sling.
Latest The Bradshaw Bunch News and Updates