Terry Bradshaw Is an Open Book When It Comes To His Multiple Divorces
How many wives has Terry Bradshaw had? The NFL legend and star of 'The Bradshaw Bunch' wasn't great at staying married.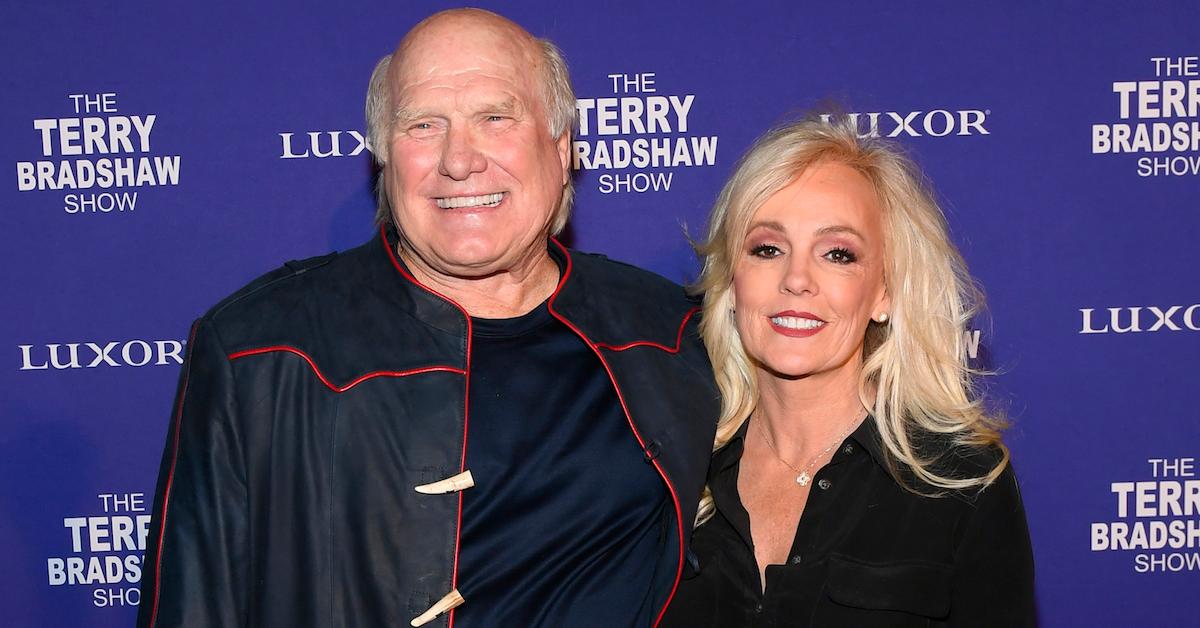 E! may be losing Keeping Up With the Kardashians next year, but the network is putting its weight behind a new show, The Bradshaw Bunch. The series follows the lives of NFL Hall of Famer Terry Bradshaw, his wife Tammy, daughters Rachel and Erin, and stepdaughter Lacey.
This may not be Terry's first foray into reality television — he competed on Season 1 of The Masked Singer in 2019 — but it is the first time that his personal life has been front and center. For instance, the premiere of Bradshaw Bunch revealed that the former Pittsburgh Steeler once collected wives like he collected Super Bowl rings.
Article continues below advertisement
How many wives has Terry Bradshaw had?
The 72-year-old has been married a total of four times. He tied the knot with first wife Melissa Babish (a former Miss Teenage America) in 1972, but the union lasted less than two years. Terry admitted that as a Christian, he felt a lot of guilt over the divorce. "I'd failed," he told Sports Illustrated in a 1978 interview.
"I didn't become an alcoholic or a whoremonger, but I was moody and depressed, and I drank and hustled women in bars — a total jerk having a ball," he said of his actions after the split. "I have never enjoyed those things. I'd been a devout Christian for so long, getting away from it affected me mentally."
Article continues below advertisement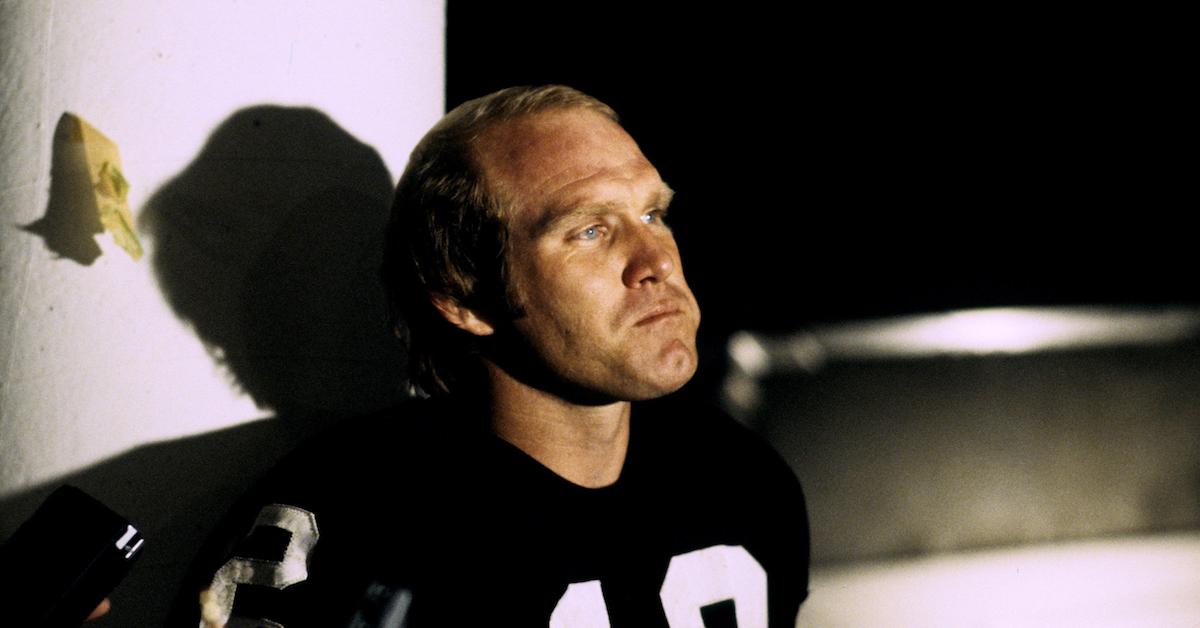 In 1976, he wed Olympic figure skater JoJo Starbuck following a whirlwind romance. Terry called his new wife "an angel" in his SI profile, noting that their shared beliefs and strong faith brought them together. However, comments about his marriage in his 1979 autobiography, "Man of Steel," didn't go over well with his spouse.
Article continues below advertisement
"Okay, I'm a male chauvinist," he wrote in the book. "I'm not ashamed of it. I think that for the most part a woman's place is in the home." The couple sought counseling but JoJo filed for divorce in 1980 on the grounds that their relationship was "irretrievably broken." It was finalized in 1983.
"She likes the ballet, I like square dancing. She likes the bright lights, I like the soft moonlight of [my] ranch," Terry said at the time. "There's a whole lot of difference between Broadway and Holly, La."
Terry Bradshaw's third marriage resulted in the births of his two daughters.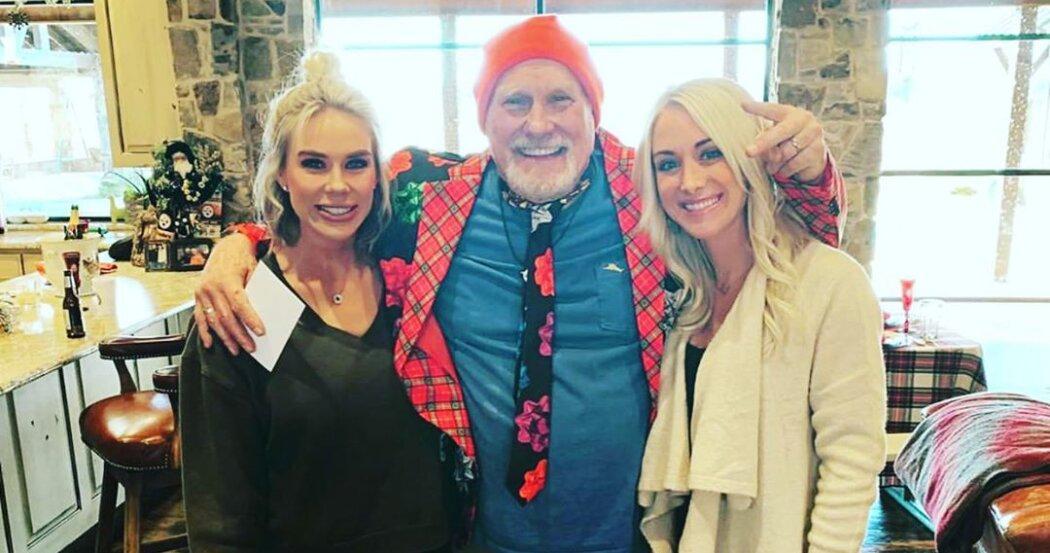 The famed quarterback met Charla Hopkins, the future mother of his children, when she was just 19 years old. They tied the knot the same year that Terry retired from the NFL. "I never even think about those [other] marriages," the sports analyst confessed to the Chicago Tribune in 1987.
Article continues below advertisement
"The first one was a terribly immature decision. It paralleled me then. The second one was pain. I loved her, but she didn't love me," he shared. "Now this one has happiness and contentment. That happens when you bring two people together who are happy with themselves and love each other."
The duo welcomed daughters Rachel and Erin before their divorce in 1999. While healing from the breakup, Terry crossed paths with current wife Tammy. "[We were both] coming out of bad divorces and when I was getting close to her, I'd run and hide for six weeks, then come running back," he explained to Closer Weekly.
They dated for over a decade before finally walking down the aisle in July 2014. "This time I married my best friend," Terry noted. "Everyone should!"
New episodes of The Bradshaw Bunch air Thursdays at 9 p.m. ET on E!