Terry Bradshaw's Granddaughter Is a "Show Stealer" on 'Bradshaw Bunch' (EXCLUSIVE)
Former NFL quarterback Terry Bradshaw is taking on reality TV with 'The Bradshaw Bunch.' Who is his granddaughter Zurie? Get the details here.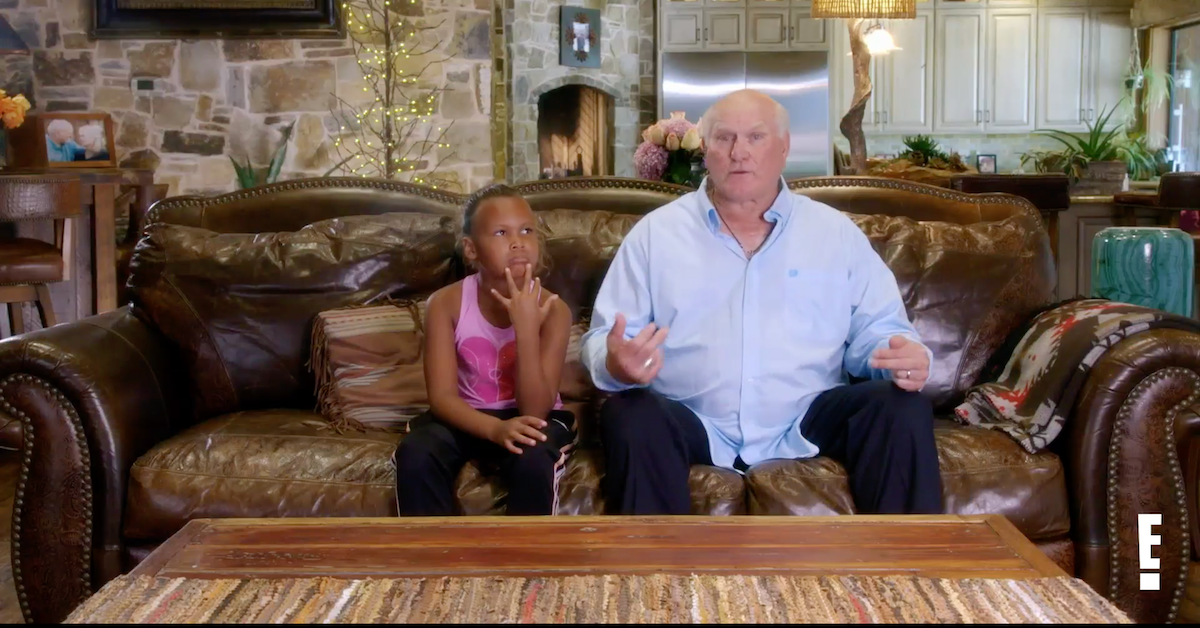 After finishing his career with the Pittsburgh Steelers as a quarterback, Terry Bradshaw has tried his hand at commentating, acting, and, now, starring on reality TV.
Along with his wife, Tammy Bradshaw, and his daughters, Erin, Lacey, and Rachel, Terry is the subject of the E! series The Bradshaw Bunch. The title of the show appropriately pays homage to the blended family featured on The Brady Bunch.
Article continues below advertisement
Tammy is Terry's bride of six years, and Lacey is her daughter from a previous relationship, while Erin and Rachel are from his marriage to Charla Hopkins. The docu-series follows the family and their lives in rural Oklahoma. Lacey's two children will also be appearing on the series. Her daughter, Zurie, has a key role in helping her granddad set the scene for each episode.
Who is Terry Bradshaw's granddaughter? Rachel Bradshaw spoke exclusively with Distractify about her niece's breakout role.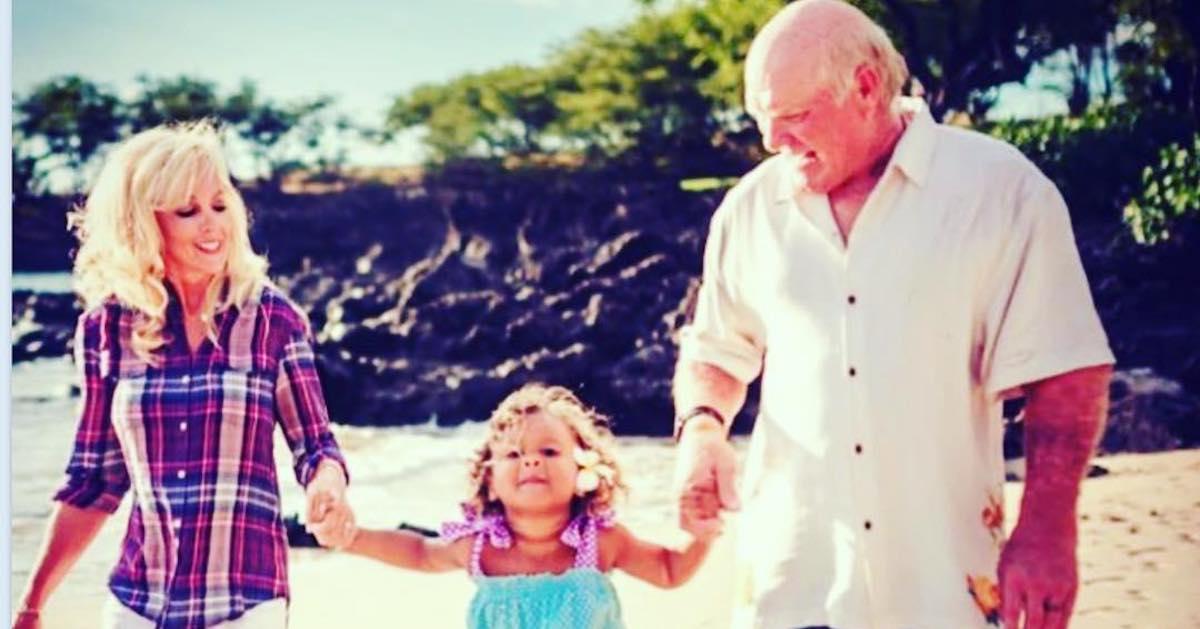 Article continues below advertisement
Who is Terry Bradshaw's granddaughter?
Terry is no stranger to walking down the aisle, and the former NFL star has been married four times before. His 2014 marriage to Tammy Bradshaw has proven to be different however, as the two dated on-and-off for 13 years before tying the knot.
Upon his marriage to Tammy, Terry became a stepfather to her adult daughter, Lacey Luttrull Hester.
Terry and Lacey bonded over their love for sports, as Lacey is the coach of a girls' high school basketball team.
Lacey has been married to a private Hawaii-based chef, Noah Hester, since 2016. She is also the mom of a daughter named Zurie, who was born in April of 2013, from a previous relationship. She and Noah share a son together named Jebediah, who was born in June of 2017.
Article continues below advertisement
Zurie is a frequent fixture on her mom's Instagram feed, and she rides horses, plays soccer, and is about to become a reality star in her own right. In April of 2020, Lacey posted a photo of Zurie, and she described what her daughter is like.
"THIS is Zurie! STRONG, smart, confident, beautiful," she wrote. "This picture embodies everything she is. If you know her then you know, and you know how amazing she is. Forever my baby but a young QUEEN!!"
Article continues below advertisement
Terry and Zurie have a "fun bond," which will be shown on 'The Bradshaw Bunch.'
On the Sept. 17 premiere of The Bradshaw Bunch, it was clear that not all of the extended Bradshaw clan finds the four-time Super Bowl champion as impressive as some of his fans.
After Terry is asked to host a Monster Truck race, Lacey challenges him to get behind the wheel. Meanwhile, her own daughter isn't exactly understanding why the former quarterback would be asked to host the event in the first place.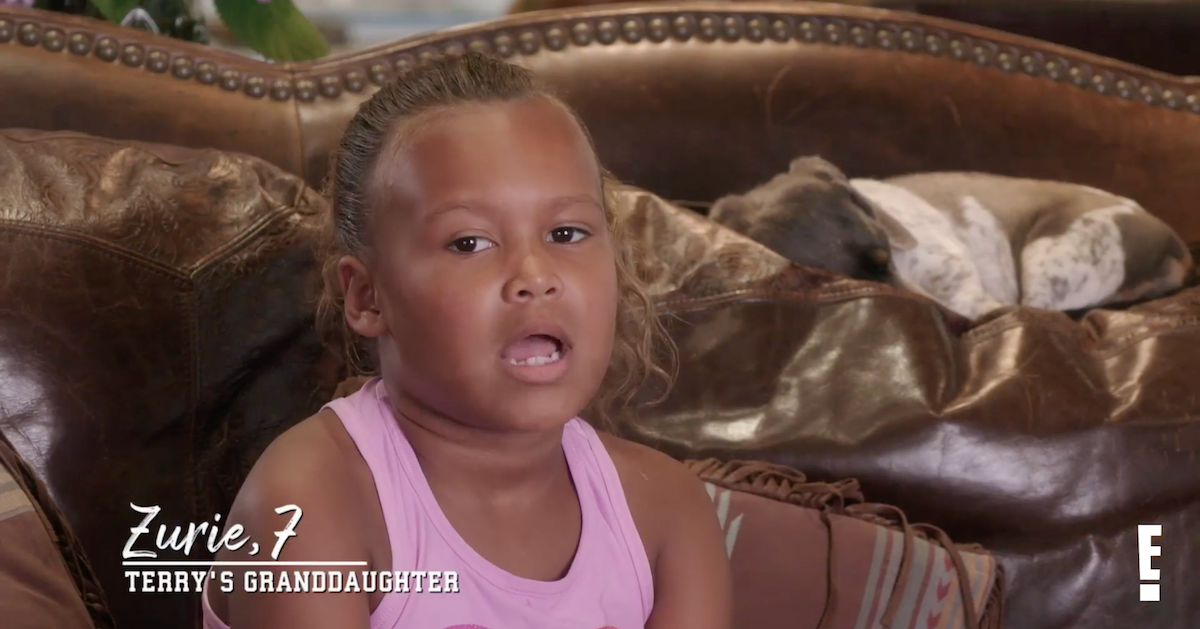 Article continues below advertisement
"I don't know what the big deal about Poppy is," Zurie says on the show. "I mean I'm a lot cuter."
Zurie's aunt, Rachel Bradshaw, shared exclusively with Distractify that the 7-year-old and Terry have always had a strong connection.
"She's such a cute little girl, and she has such a fun bond with my dad," Rachel said.
The "Wild Horse" singer wasn't too shocked that Zurie would be a natural in front of the cameras either.
"I'm not really surprised that the kids were super comfortable in front of the cameras. When you're a little kid, you don't really know how big of a deal that is..." Rachel continued. "She's a little show stealer."
You can see Zurie and Terry's tender bond by tuning in to The Bradshaw Bunch. It airs on Thursdays at 9 p.m. on E!