Al Roker Isn't Letting the Coronavirus Pandemic Stop Him From Appearing on 'Today'
Al Roker had to get creative when it comes to co-hosting 'Today' amid the coronavirus pandemic — see where he's broadcasting the show from!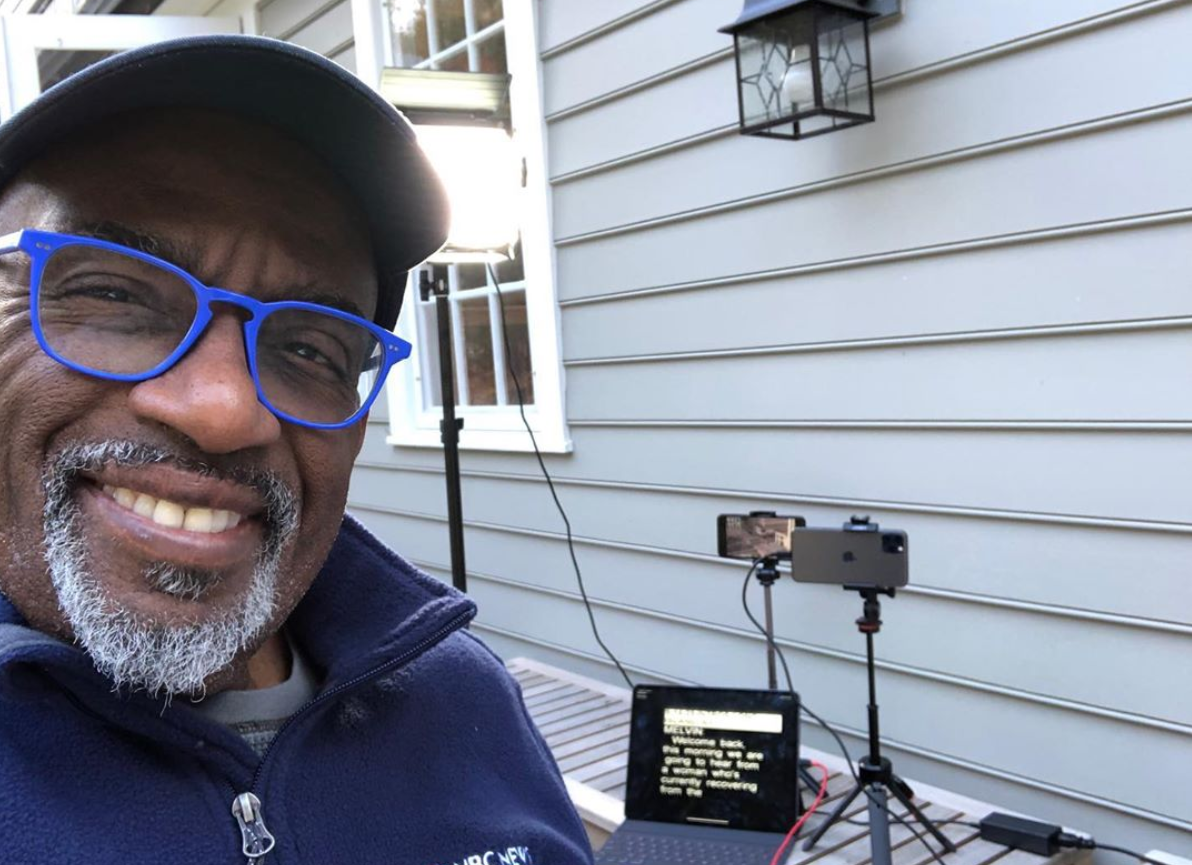 The co-hosts of Today are getting super creative. Ever since the new coronavirus pandemic began, we haven't been able to see our favorite stars from the NBC talk show on the small screen like we usually do.
Article continues below advertisement
By that, we mean many of them haven't been shooting the series from the network's studio in NYC's midtown. One of those familiar faces is Al Roker. So, where has Al been broadcasting from? The co-host is making due with his digs away from the studio.
Where has Al Roker been broadcasting from?
Al Roker has not been at the NYC studio for his normal weekday weather update, but rather broadcasting from his home! Al typically lives on the Upper East Side of Manhattan, but since the background of many of his recent photos and videos is the woods, it appears he may have fled to another property outside of the city during the COVID-19 quarantine.
Article continues below advertisement
On Friday, March 27, Al took to Instagram to update fans from his backyard, and it's so nice to see that he's not letting the current situation prevent him from delivering the news to viewers.
"Yes. Made it to Fri-yay. Here's my backyard setup for @todayshow and @3rdhourhourToday iPhone is Live U, other iPhone is return. iPad is prompter. And a LED light panel and an iRig/Sennheiser mic combo," he wrote.
Article continues below advertisement
This isn't the first time Al has posted himself broadcasting from home. He previously shared a set up of himself from his kitchen where announced he'd be on the third hour of the show talking about sports.
"The @tokyo2020 @olympics have been officially postponed til 2021. On @3rdhourtoday @craigmelvinnbc and I will talk with @nbcsports #primerime host, @miketiriconbc," he wrote.
One clip showed him tuning in to the show from his dining room.
"We are ready to go this morning from our dining room with the help of @nickroker155 for @todayshow @3rdhourtoday with @craigmelvinnbc," the 65-year-old captioned the video.
Another video showed him doing the weather from his back deck. "Doing @todayshow weather out on our back deck #stayathomechallenge #withyoutoday," he shared in mid-March. He's really covered every inch of his house at this point!
Article continues below advertisement
Al has been keeping in touch with viewers both on Today and through social media since he stopped appearing on the show on March 16 after one of the staffers tested positive for the virus. At the time, his co-host Savannah Guthrie shared that Al is completely healthy, but rather being precautious of the whole situation.
Article continues below advertisement
"We're just being super, super cautious. There was a 9 o'clock-hour employee, someone on the third hour of Today, who tested positive for the virus," she said alongside co-anchor Hoda Kotb at the time. "Craig [Melvin] and Al had some contact [with the employee]. We're, in an abundance of caution, keeping them home. But they feel good. In fact, Al feels so good he wants to do the weather from home."
Production of Today has sort of gone on during all this craziness, with certain members working from home, others taking time off, and others appearing on more than one hour. There have been no guests on the talk show, but the trusty NBC team has been doing their best to keep viewers updated on the latest news.
As for Al, it seems like he'll continue to broadcast remotely... and keep up with his impressive at-home cooking skills.