A Lot of People Are Wondering Where the Heck Bronn Is in 'Game of Thrones' Season 8
Bronn, Jaime and Tyrion's trusted friend, was instructed to kill both of them by Cersei. The last we saw of Bronn was back in King's Landing, but where is he now? And will he really kill the Lannister brothers?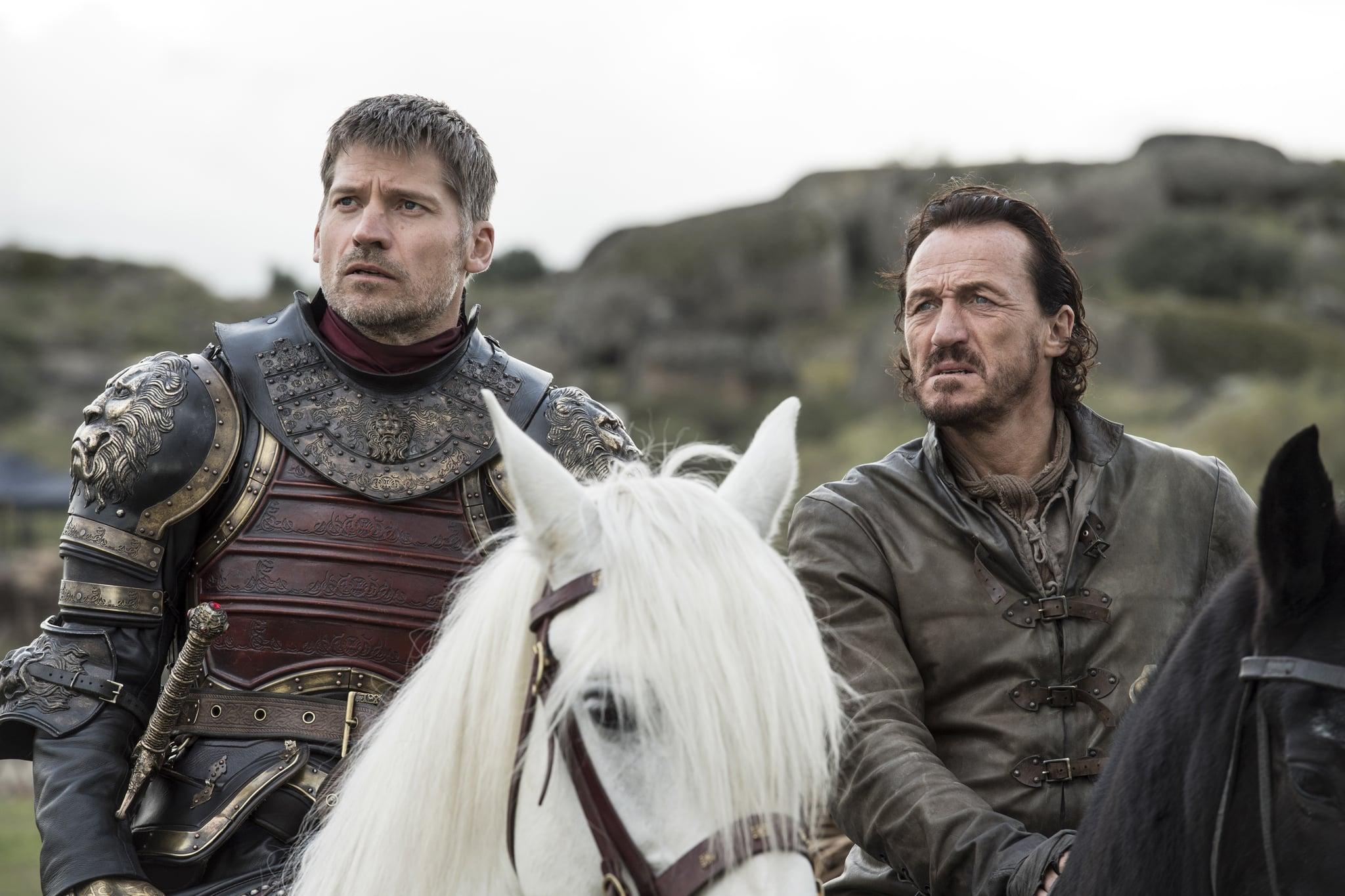 Warning: Spoilers ahead, so read at your own risk if you haven't watched the most recent episode of Game of Thrones!
Article continues below advertisement
The last we saw of Bronn was when Cersei had Qyburn give him a crossbow (the same one Tyrion used to kill their father, Tywin) and instructed him to kill Jaime and Tyrion. This was in King's Landing, which we presume is many miles south from Winterfell. While we're not sure how much time has exactly passed, we're guessing that Bronn is at least close to Winterfell, since he's likely on horseback. Everyone's question is: Did Bronn make it to Winterfell? And if so, would he have survived the big battle?
People are stressed out, since we haven't seen him in two episodes. That's a long time!
Article continues below advertisement
Article continues below advertisement
Article continues below advertisement
First off: Bronn is definitely still alive
Why? Because the possibility of killing Jaime and Tyrion is a major plot point, and the Game of Thrones writers wouldn't have tossed that aside. Especially considering all that Bronn has done for Jaime and Tyrion, the thought of him murdering both on behalf of Cersei is heartbreaking. We also know that the actor who plays Bronn (Jerome Flynn) told INSIDER that fans may not like him much once the show ends.
Article continues below advertisement
"I don't know, they might not love him as much as they do right now," Flynn said. He added, "But I hope they still do. He is who he is and what he says, isn't he? And he'll do what he needs to get his castle."
But will he make it to the show finale?
Article continues below advertisement
Maybe. Flynn told Digital Spy, "Bronn's a determined type. He's either going to get his castle, or he's going to die getting it." We're not sure what that means exactly, but it doesn't sound good. Maybe he does kill one of the brothers and gets killed by other in retaliation? Or maybe he refuses to kill either and is killed by Cersei. TBD.
There's a theory that only reason why Cersei sent Bronn away is that the actors used to date in real life and won't be in scenes together.
Article continues below advertisement
Several sources claim Lena Headey and Jerome Flynn used to date, and the relationship ended on really bad terms. So, that's why the two actors are never in scenes together (and why Cersei has Qyburn give Bronn the crossbow instead of doing it herself — something her character would have loved to do). Redditor KittenBalerion wonders if maybe the only reason why Bronn was sent to kill Jaime and Tyrion is to literally get him away from King's Landing, aka Headey. After all, he doesn't exactly serve much purpose there. So the mission was more of a logistics device, rather than a plot device.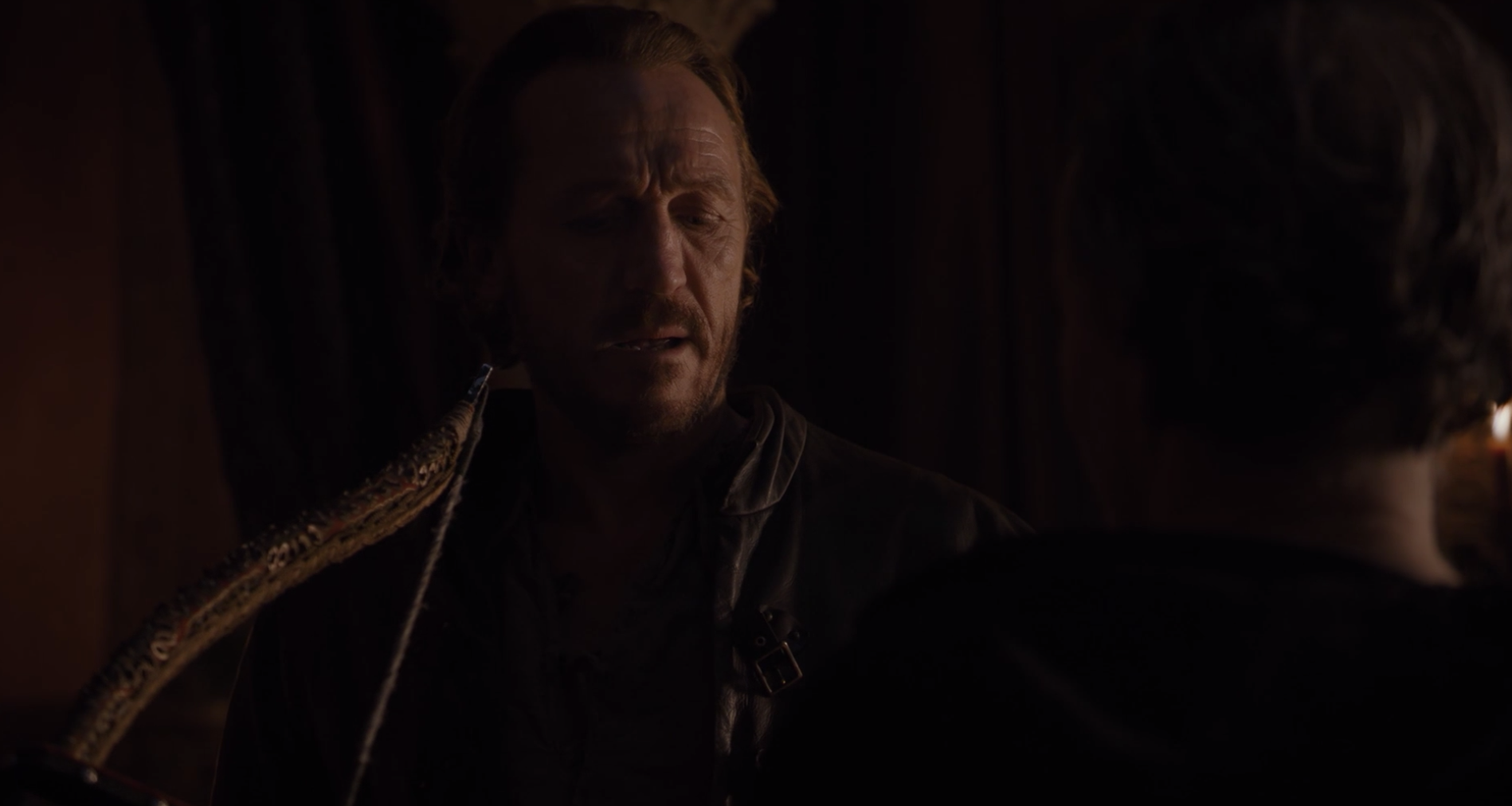 Article continues below advertisement
But we're not entirely convinced. Will Bronn kill both brothers? Or just one?
Redditor vigoritto thinks that the answer to that is in Season 1. Bronn and Tyrion are talking, and Tyrion tells Bronn, "Though I would treasure your friendship, I'm mainly interested in your facility with murder. And if the day ever comes where you're temped to sell me out, remember this: Whatever the price, I'll beat it. I like living."
Article continues below advertisement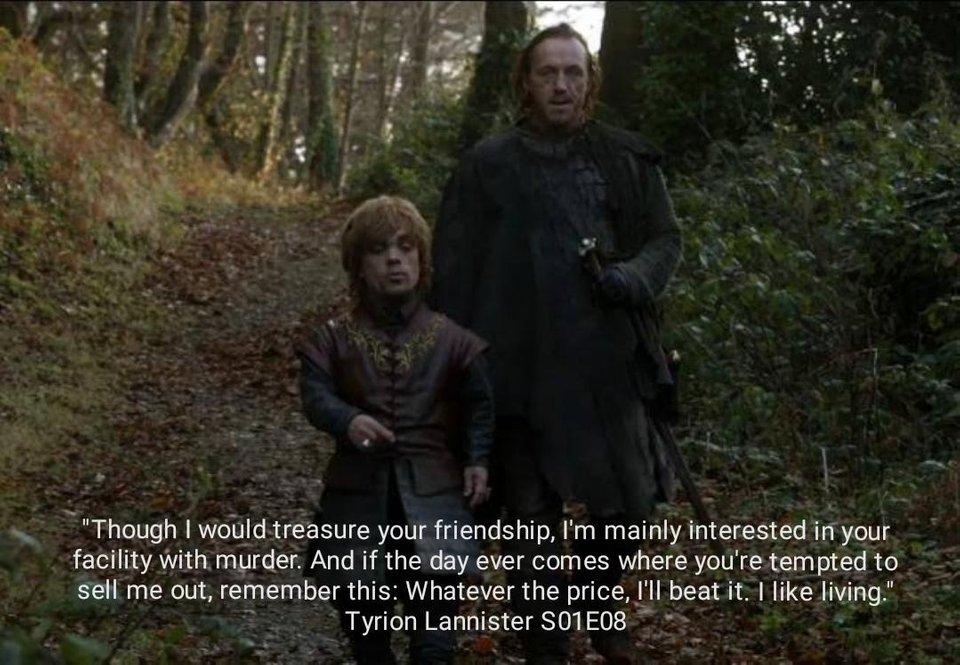 Does that mean Tyrion will indeed offer Bronn more money in order to save his life? Or does it just foreshadow his death, because what is Game of Thrones if not cruel, but also inclined for its characters' journeys to come full circle? We'll just have to wait to find out.
Game of Thrones airs on HBO every Sunday at 9 p.m. EST.