Page Turner Returns to Her Home State to Film Her New HGTV Series 'Fix My Flip'
'Flip or Flop Nashville' star Page Turner is back on TV, and this time it's with her own show. Where is the new HGTV series 'Fix My Flop' filmed?
Real estate broker phenom and house flipper Page Turner from Flip or Flop Nashville is back! This time around, she has her own show on the network called Fix My Flip. On the show, Page will be coming to the rescue to take over the projects of several stressed-out flippers and make things right. These are people who are in desperate need of help to turn their struggling project into a profitable one.
Article continues below advertisement
According to a press release, "Page taps into her deep expertise and invests her own money to help the floundering flippers fix everything from blown budgets and mismanaged schedules to uninspired upgrades and lackluster design. Empowered by her impressive track record, Page steps in to fix flips so that everyone can make big profit."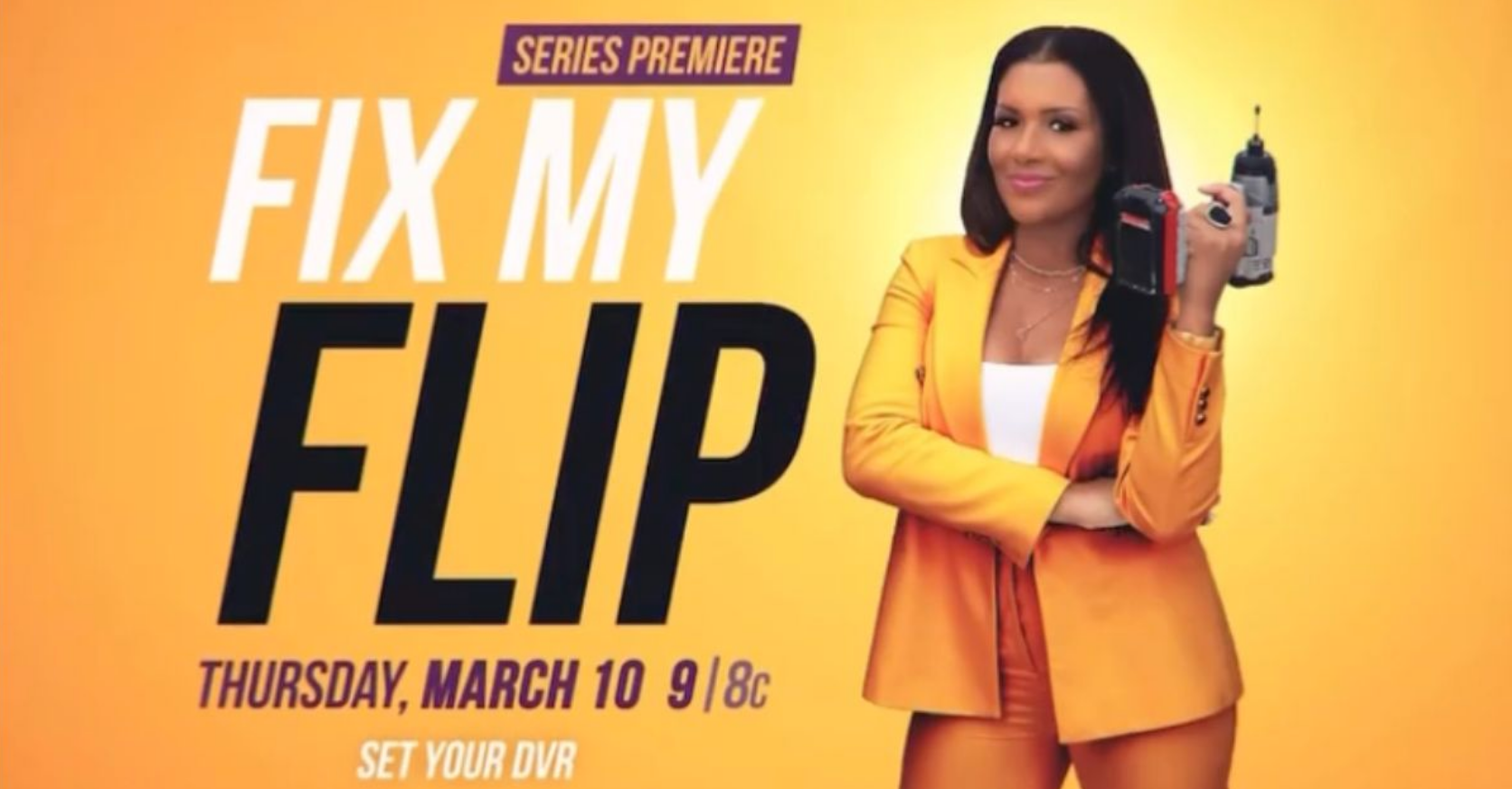 Article continues below advertisement
Page has become a house-flipping expert with over 100 successful flips under her belt. Will she be filming Fix My Flip in Nashville, or will she travel to a new destination? Keep scrolling to find out when the new HGTV series is filmed.
Where is the new HGTV series 'Fix My Flip' filmed?
Fix My Flip will not be filmed in Nashville. The entrepreneur has returned to her home state of California and, with the help of her team, will be helping Southern California house flippers. According to Sportskeeda, the premiere will show Page come to the aid of a mother-daughter duo from Lake Arrowhead, Calif., and will use her expertise to help them transform their first flip into something profitable before the winter weather sets in.
Article continues below advertisement
In the sneak peek of the six-episode series that she will be hosting with Francesa Grace and Mitch Glew, Page says, "There's always a way to improve upon any flip — they need a coach and a plan."
She then explains to a set of potential clients, "What I have is the knowledge, the experience, and the design plan."
Article continues below advertisement
In addition to that Lake Arrowhead home, Fix My Flip will focus on houses located in Eagle Rock, Koreatown, and Pasadena, all in Los Angeles County. Another filming location will be in Santa Clarita, which is a city north of Los Angeles.
Even though Page doesn't live or work in Nashville anymore, she has nothing but love for the city, and it will always have a place in her heart. She told HGTV, "Nashville, I always say, grew me as a woman. I moved there when I was 27. I left when I was 46."
Article continues below advertisement
Page continued, "That's where I raised my family and watched my girls grow into these amazing women. I give a lot of that credit to Nashville and the support and stability that it gave me as a single mom and small-business owner."
As for what to expect from the California-based show, Page teased, "There are some twists and turns in this show. Because no, not everybody takes my advice! It gets dramatic. It gets deep!"
Catch the season premiere of Fix My Flip on Thursday, March 10 at 9 p.m. EST on HGTV.