Where Is the B&B From 'Fixer to Fabulous: Welcome Inn' Located... and More Importantly, Can You Stay There?
The new 'Fixer to Fabulous' spinoff series 'Fixer to Fabulous: Welcome Inn' was filmed exclusively in one city. Here's what we know.
Renovating a 19th century house into a bed-and-breakfast suitable for 21st century guests may seem like a daunting challenge for most people. Thankfully, husband-and-wife team Jenny and David Marrs aren't most people when it comes to historic home renovations. The two hosts of Fixer to Fabulous are back with a new four-episode special, Fixer to Fabulous: Welcome Inn.
In the series, Jenny and David tackle one of their biggest projects yet: transforming a $225,000 home that was built in the 1870s into a working bed-and-breakfast. Can they achieve their mission? More importantly, where exactly is this B&B, and when can you visit it?
Article continues below advertisement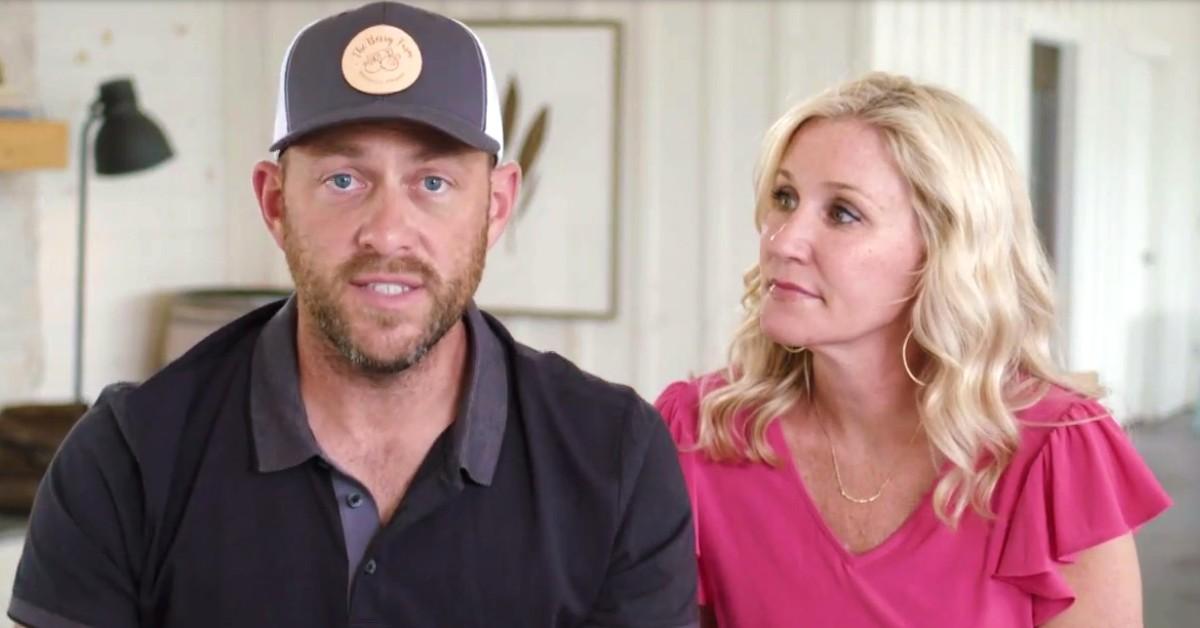 'Fixer to Fabulous: Welcome Inn' was filmed in familiar territory for Jenny and David.
Episode 1 of Fixer to Fabulous: Welcome Inn reveals that Jenny and David's future bed-and-breakfast is located in Rogers, Arkansas, where, according to The Cinemaholic, the spinoff series was exclusively filmed. The historic town is only a 17-minute drive from Jenny and David's typical house-renovation haunt of Bentonville. (Fun fact: Rogers is home to the very first Walmart!)
Article continues below advertisement
Is the Welcome Inn open?
Jenny and David were successful in renovating the home into a fully functioning bed-and-breakfast, which the couple named the Welcome Inn. The B&B officially opens on May 4, 2022, and if you're interested in living your best Fixer to Fabulous life, you can book a stay on the Welcome Inn website now.
Gather up seven up your closest friends because, according to site, the bed-and-breakfast must be booked in its entirety. The freshly renovated home can house up to eight people in three bedrooms, each with its own bathroom. Guests can also enjoy the wine cellar and the bourbon room, or head outside to the separate smokehouse to slap some meat on the grill and kick back with a beer.
Article continues below advertisement
David and Jenny share a bit more about the house's history on the Welcome Inn site: "The Welcome Inn was originally built by the King family in the 1870s on a 160-acre working farm ... The restoration itself took just under a year and was a massive undertaking. We faced extensive rot in the floors and walls, termite damage, hundreds of thousands of bees living within the exterior columns, and [we] had to bring the house up to code with electrical and plumbing and a functioning kitchen."
All that said, the final product turned out beautifully and we can't wait to fall in love with it as much as Jenny and David have!
The first two episodes of Fixer to Fabulous: Welcome Inn are currently available to stream on Discovery Plus. You can also stream the first episode for free on the HGTV website. New episodes release on Tuesdays. We dare you to watch and not want to do your own home renovation project afterward!