Fixer to Fabulous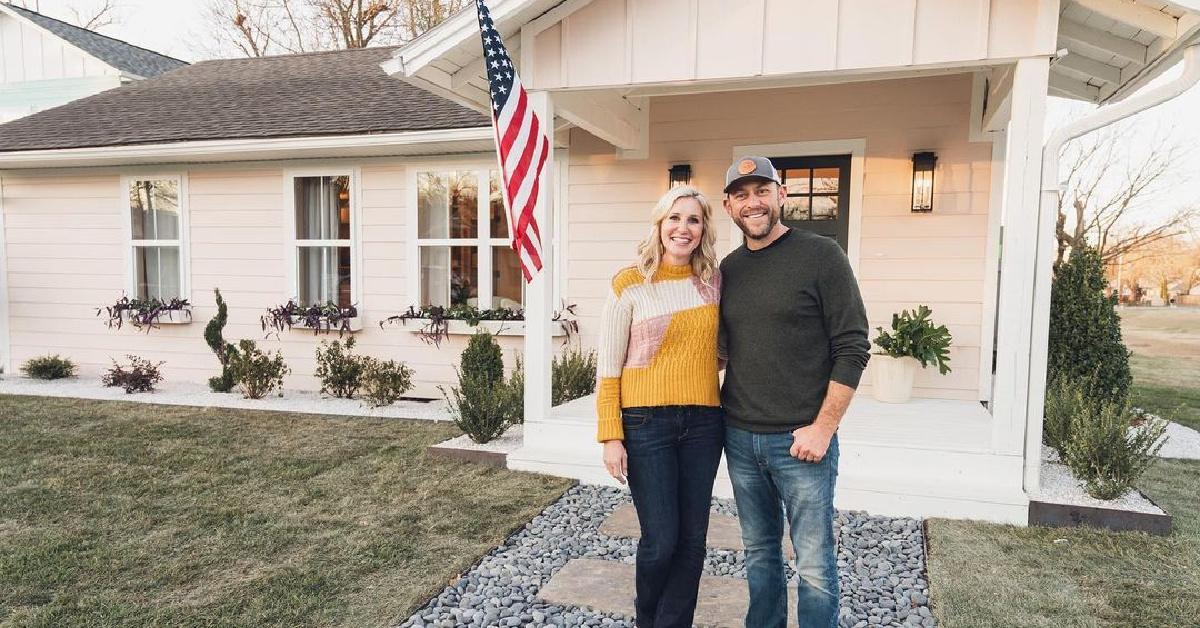 When it comes to HGTV shows, you may come for the home renovations, but you stay for the personalities of the show hosts. That's part of why Fixer to Fabulous is so popular — people can't get enough of Jenny and Dave Marrs! The parents of five (!) certainly have their hands full, not only with their kids (and many, many animals), but also with their renovation and restoration projects.
Meet the Fixer to Fabulous cast!
Jenny Marrs - Jenny is the creative brains behind Marrs Developing (the couple's company that specializes in renovating and restoring historic homes). She strives to design spaces that are welcoming and inviting — and she clearly excels at doing so.
Dave Marrs - Dave is Jenny's husband and an expert builder and handyman extraordinaire. He has tons of knowledge about historic homes and an impeccable ability to restore them and bring new life to older spaces.
Chase Looney - Chase is the construction manager on the show, and there's basically nothing that he can't do. He specializes in custom woodwork and owns his own company called Chisel and Sawdust.
Where is Fixer to Fabulous filmed?
Dave and Jenny live in the state of Arkansas, and that's also where the show is filmed. More specifically, the Marrs family lives in Bentonville, Ark., and the show focuses on their efforts to restore homes in that city.
They take the most dilapidated houses in their home town and transform them into beautiful, charming homes for their fellow Bentonville residents to enjoy. They probably won't be able to fix up every single home in the area, but they've managed to complete more than 300 transformations so far — not too shabby!
The Fixer to Fabulous kids are a big part of the show.
It's easy to see that Dave and Jenny value family over pretty much everything. Their five kids feature heavily in the show and on their social media accounts. Their two oldest are 10-year-old twins Ben and Nate. Next up is 8-year-old Sylvie, 6-year-old Charlotte, and 1-year-old Luke.
Their daughter Sylvie was born in the Democratic Republic of Congo and welcomed to their family via adoption in November of 2012. However, due to several delays (including a shutdown of the Congolese government), Sylvie wasn't able to travel to the U.S. until 2014, when she was welcomed by her two big brothers and a then-8-week-old Charlotte.
Here's how to get on Fixer to Fabulous:
If you've watched a few episodes of Fixer to Fabulous, you might be wondering if you can somehow apply to get on the show. Unless you live in Bentonville, you might be out of luck. But don't despair! Dave and Jenny have offered online consultations as raffle prizes before, which is better than nothing, right? Keep an eye on their social media accounts for further info.
Latest Fixer to Fabulous News and Updates