Are We Sure That Dave Marrs Really Does the Work on 'Fixer to Fabulous'?
Dave Marrs renovates homes on 'Fixer to Fabulous,' but does he really do the work? Here's everything we know about his work and the reality series.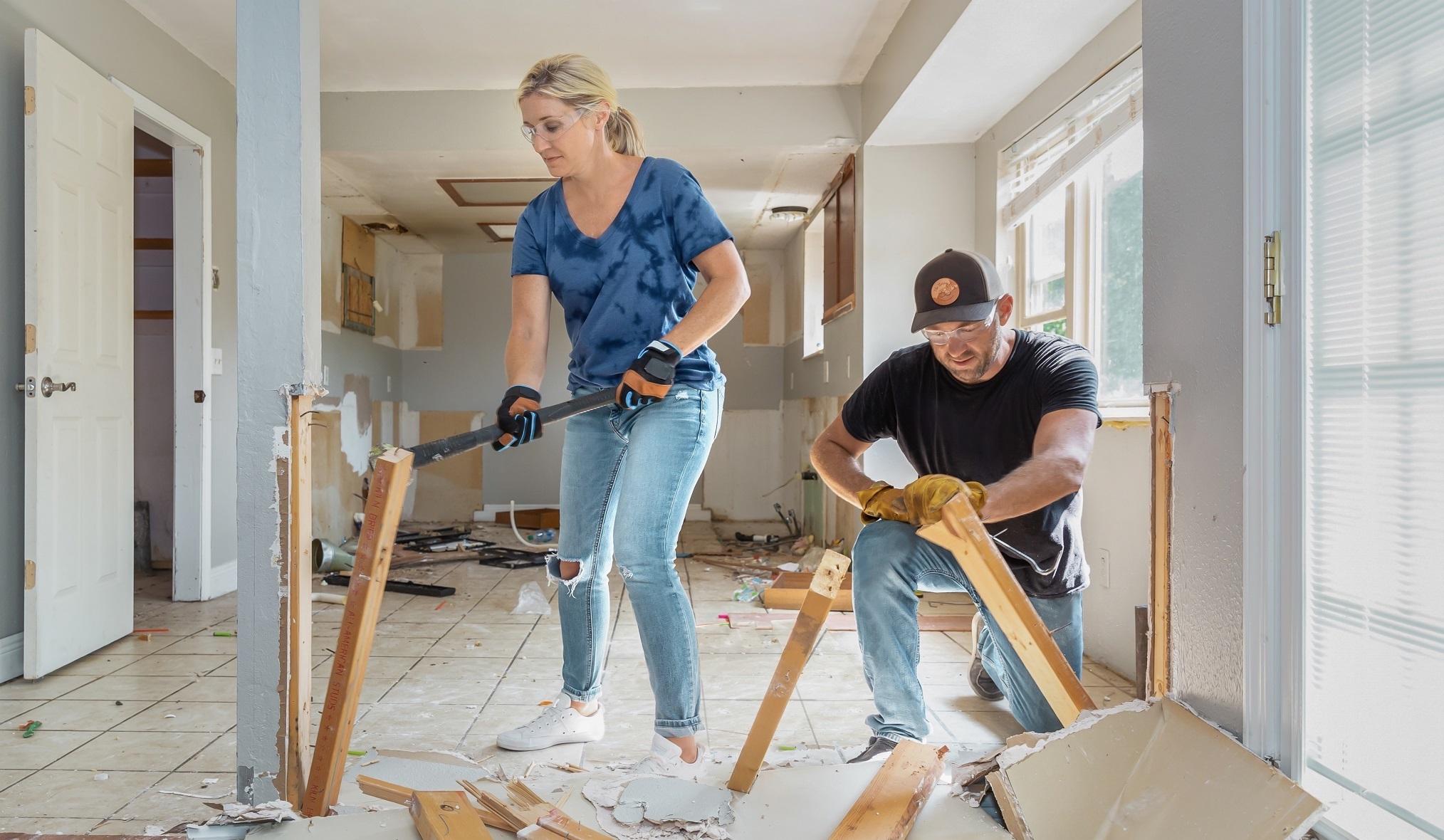 Article continues below advertisement
While Jenny proves to be the creative brains behind their projects, Dave seems to be the handyman; however, are we sure he's actually working? Does Dave really do the work on Fixer to Fabulous? Here's what we know.
Article continues below advertisement
Does Dave Marrs do the work on 'Fixer to Fabulous'?
If you're curious about Dave's contributions on Fixer to Fabulous, you will be thrilled to learn that the 41-year-old does indeed do the work! According to Marrs Developing (the couple's company), Dave is a general contractor with expertise in craftsmanship and construction.
"His knowledge of restoring old homes is unsurpassed, and his passion for bringing the unique qualities of historic homes back to life is contagious," the company's official website reads.
The web page adds that Dave's work "includes custom new homes, restoring historic homes, renovating spaces, as well as building unique and gorgeous custom furniture pieces. He mills his own lumber and partners with local artisans to ensure each Marrs Developing home is built with the utmost quality, care, and integrity."
Well, now that we know Dave really does do the work on Fixer to Fabulous, we're eager to learn more about his construction background, especially how he got his start.
Article continues below advertisement
How did Dave get his start in construction and home renovation?
Following his college graduation in 2002, Dave landed a job at Newell Brands' Rubbermaid, where he just so happened to have met Jenny. By 2004, Dave decided to leave his career behind and move to Arkansas to pursue his dream — construction.
In November 2021, Dave spoke with Arkansas Money & Politics about his sudden industry change and how it came about, noting that he "grew up in Colorado, where [his] dad was a builder."
Article continues below advertisement
Dave told the outlet, "Through high school and college, I did electrical work; I did framing, trim, carpentry and built cabins." He eventually put that part of his life on hold to attend college and work his way up the corporate chain. However, two years into the real world, Dave realized he wasn't happy.
"I went back and started building homes in 2004 in Arkansas. I never really looked back. We've been very fortunate, very blessed because of the area that we're in," Dave concluded.
Dave claims the COVID-19 pandemic changed his work forever.
When asked how he and Jenny have adapted to the changes tied to the COVID-19 pandemic, Dave claimed that while he initially expected his business to slow down, it did the exact opposite since millions of city residents were looking to leave and settle into a suburban house.
Sure, this is great for the Marrs Developing business; nevertheless, it became a challenge to complete multiple projects with scarce supplies.
Article continues below advertisement
"And now you're trying to complete these projects in similar-to-the-same times with products that aren't there or take forever to get," Dave said. "The business model has definitely changed. We're warehousing a lot of items. We're pre-ordering appliances, lighting, flooring — anything that we can get."
New episodes of Fixer to Fabulous air Tuesdays at 9 p.m. EST on HGTV.