The 'Gut Job' Cast Takes on Renovation Projects No One Else Wants in Cleveland
HGTV has its fair share of home renovation shows, and 'Gut Job' is no different, but where is it filmed? Let's explore the filming location.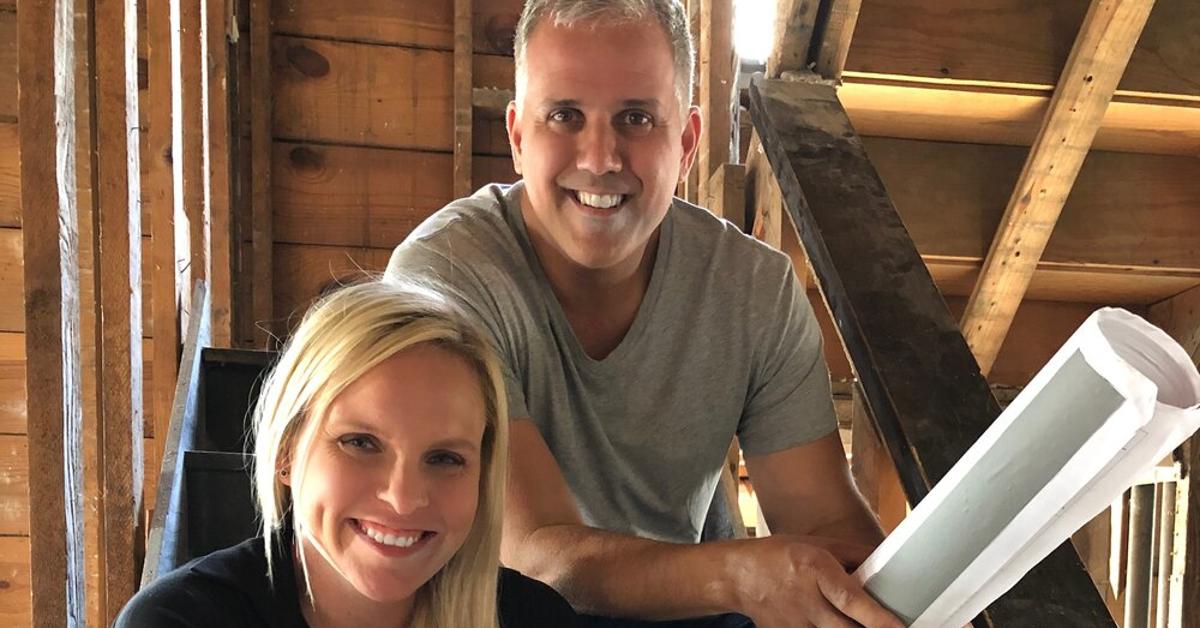 If you're a fully domesticated animal, like me, then HGTV will become your guilty pleasure. I feel like I'm betraying my childhood self every time I sneak a few minutes of a show and find myself ooh-ing and ahh-ing over barn doors and kitchen ideas, but I guess that's what happens when you purchase your own domicile and are living the mortgage life. I've also become obsessed with shows like Gut Job, which is all about home renovation. And fans of the program want to know: Where is it filmed?
Article continues below advertisement
Where is 'Gut Job' filmed?
What's cool about a lot of these home renovation shows is that each one tends to cover a different part of the country (or world), and Gut Job centers all around Cleveland. The show's official breakdown from HGTV will give you the skinny:e
"Real estate agent and designer duo Kate and Darren Mancuso take on impossible projects no other flippers would touch in Cleveland. Facing crumbling foundations and dripping sewage, they gut homes and build them up again into highly coveted properties."

Article continues below advertisement
3rd Rock from the Sun, The Drew Carey Show, Hot in Cleveland (duh), are obviously all set in or are about the Forest City, but those are all scripted dramas. Gut Job follows the adventures of Kate and Darren as they tackle projects no one else wants to touch in the area. Will they be able to flip these homes and turn a profit? And how successful are they in their endeavors, and does reality TV magic have anything to do with their perceived accomplishments or Gut Job failures?
What does a "Gut Job" refer to on the HGTV show?
It basically means "gutting" out a home and starting from scratch. While demolition may sound like an easy task, it also presents a host of new problems: namely large upfront costs, especially if you're trying to have a long turnaround time. And often when you break a home down to basically its exterior walls and foundation, you'll find a host of problems hidden in the home.
Article continues below advertisement
Whether they were created by well-meaning but ultimately unskilled home DIY-ers attempting to save some and coin or feel the gratification of getting their own hands dirty, or contractors who just didn't do things up to code, you'll never know what you're going to come into contact with when you strip a house to its essentials.
Article continues below advertisement
Thankfully, Kate and Darren have a ton of experience in the home design and real estate business. So they not only have a huge rolodex of local contractors who can help get the work done in Cleveland, but the fact that they're flipping homes in a single city means that they're well-aware of all the local laws and permits needed to get certain work done.
Article continues below advertisement
The connections that they've collected over the years can be leveraged into turning even the most daunting of projects into a more palatable endeavor. The show's one of the newest programs to be featured on HGTV, and the series premiere took place on Saturday, Nov. 7, 2020.
Article continues below advertisement
Interestingly enough, Episode 2 isn't listed on HGTV's website, and its TV listing schedule appears to play an episode of Should I Stay or Should I Go, in the series premiere of Gut Job's 9 p.m. EST. So does that mean the show is canceled and won't return? Or is HGTV rounding out its schedule and looking for another time slot of the program?
Regardless of whether or not more episodes were ordered for Gut Job, Kate and Darren's business, Relief Properties seems to be doing quite well, so they definitely have their hands full with local projects — with or without cameras rolling.