'Jimmy Kimmel Live' Is Being Hosted by Celebrities Like Dua Lipa — Where's Jimmy?
A slate of guest hosts has been hosting 'Jimmy Kimmel Live' for several weeks, which has led some to wonder where Jimmy Kimmel is now.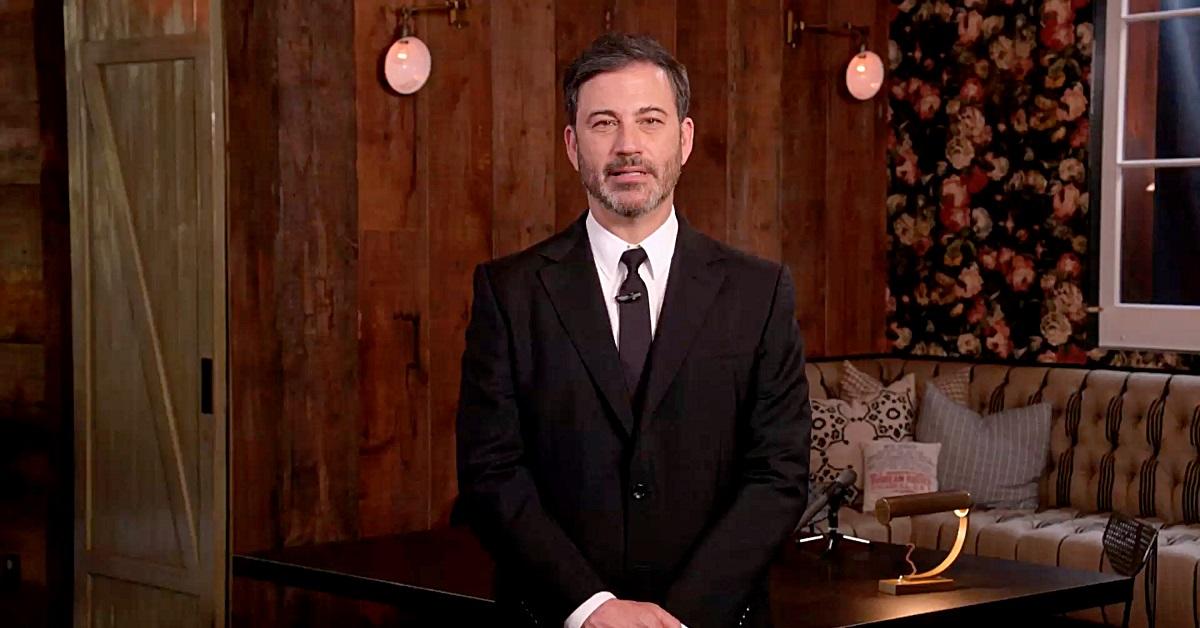 As a guest host of Jimmy Kimmel Live, Dua Lipa delivered a stellar monologue. The singer is just the latest celebrity to guest host Jimmy Kimmel Live, but given the host's lengthy absence from the show, some have begun to wonder what he's been up to. As it turns out, Jimmy is just taking an extended vacation and he appears to be largely absent from social media as well.
Article continues below advertisement
Where is Jimmy Kimmel now?
Although we know he's taking a summer vacation, Jimmy's exact location is a bit of a mystery. Given the extended nature of his time away from the show, it's likely that he's spent at least part of it at home, resting and recuperating with his family. Like the rest of late night, Jimmy had a stressful spring as he was forced to adjust to recording a version of his show from home.
Article continues below advertisement
'Jimmy Kimmel Live' has been hosted by celebrities while Jimmy's away.
Although the show's crew took some time off as well, Jimmy Kimmel Live returned on Aug. 10 with Dua Lipa serving as the guest host. In her monologue, Dua took some time to introduce herself to Jimmy's audience. "You know that song your kid listened to, like, 5,000 times trying to perfect a dance on TikTok?," she said.
"That was me. You're welcome. And I'm sorry. Jimmy and I actually just switched jobs for the night," she continued. "Right now, I'm here, and he's performing for thousands of people at a dance hall in Berlin, in a very tight tank top." Dua also took some time to interview Gwen Stefani and did a segment in which she allowed senior citizens to trash her music to her face.
Article continues below advertisement
Although the Aug. 10 show was the first new episode in some time, celebrity guests were also hosting before the show took a break. In that run, guests included Sean Hayes, George Lopez, Joel McHale and Billy Eichner. Fans of Jimmy may be eager to see him again soon, but this isn't the first time that he's asked celebrities to fill in for him while he took a break.
Article continues below advertisement
Other late night shows are returning to the studio.
Even as celebrity guests continue to host Jimmy's show from their homes, Stephen Colbert and James Corden are both set to return to the studio to begin filming their shows. The shows began making new episode from the host's homes in March, and have now returned to the studio without any audience. Jimmy Fallon and Conan O'Brien have also resumed filming in their respective studios.
As of yet, Jimmy Kimmel has not given any indication as to when he'll return to the studio. For now, it seems the host is still enjoying his time off. While his many fans wait for him to return, they'll have to content themselves with the slate of guest hosts his producers have lined up to replace him. Jimmy is also set to host the Primetime Emmy Awards when they are held in September.