'Judge Steve Harvey' Is Filmed in a Massive Georgia Studio
Where is 'Judge Steve Harvey' filmed? The ABC series follows comedian Steve Harvey as he mediates all kinds of real-world conflicts.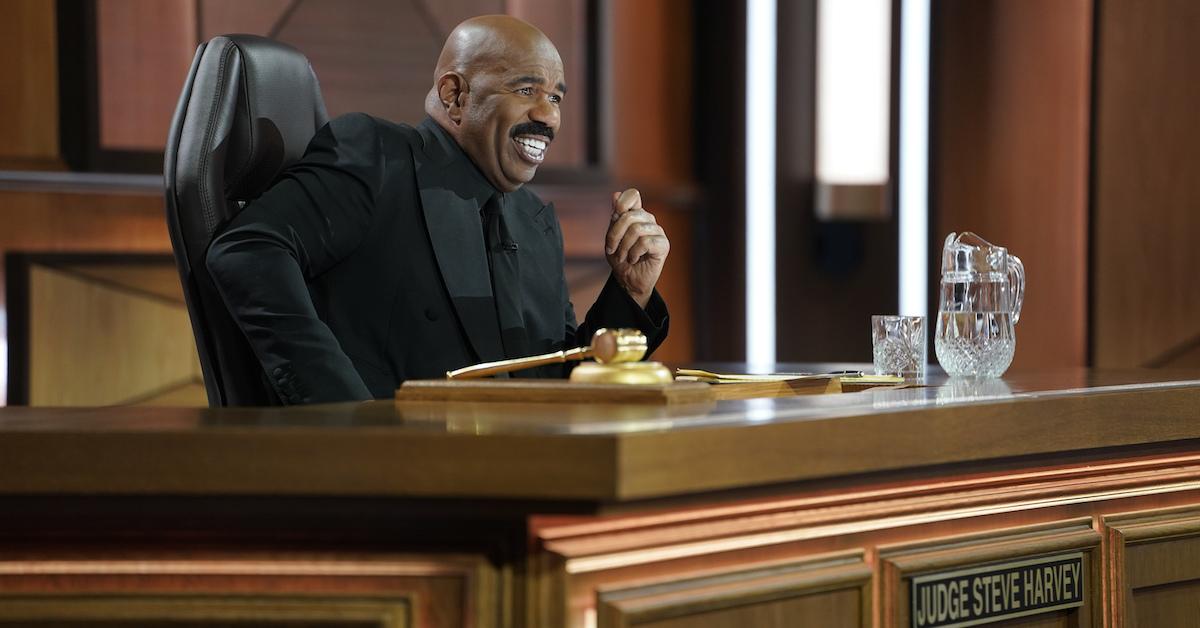 Comedian Steve Harvey has graduated from hosting Family Feud to mediating actual feuds on his newest TV show, Judge Steve Harvey. The fact that the funnyman has become a judge overnight won't surprise any of his longtime fans as they know the multi-hyphenate has many talents, plus he brings his signature wit to the bench, which is sure to help ease the tension as he tries to figure out solutions to real-world conflicts.
Article continues below advertisement
Over the course of a few episodes, many fans have noticed that the courtroom Steve presides over looks very real. Is Judge Steve Harvey filmed in a real courthouse? Here's everything you need to know about the filming location.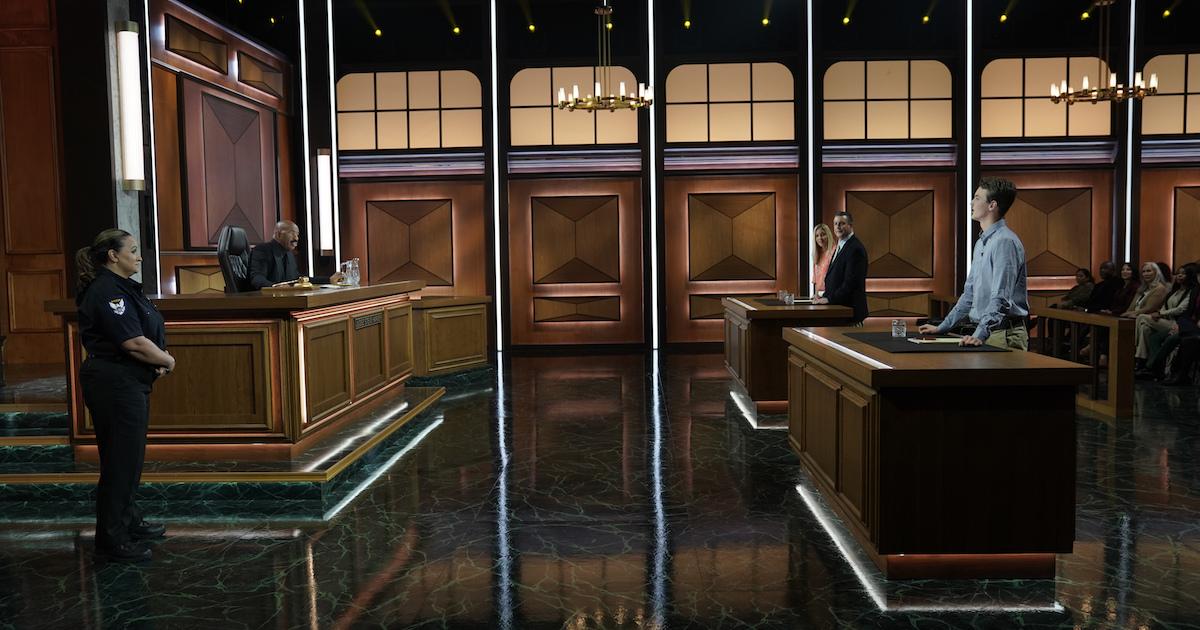 Article continues below advertisement
Where is 'Judge Steve Harvey' filmed?
Everyone knows Steve Harvey is a great comedian, but now we get to see the his serious side as well. On Judge Steve Harvey, Steve digs up the real stories behind the conflicts that people are facing and uses his decades of life experience to mediate the situation and come up with a solution that everyone is happy with.
The unscripted comedy is set in a very realistic-looking courtroom, which has many people wondering if Steve's court is filmed in an actual courtroom. According to The Cinemaholic, Judge Steve Harvey is filmed in Trilith Studios, which is in Fayetteville, Ga.
Article continues below advertisement
Fayetteville is located just 22 miles south of Atlanta, at 461 Sandy Creek Road, making it about a 30-minute commute from the city. The filming location makes sense for Steve, who, as The Sun reports, bought a mansion previously owned by Tyler Perry for $15 million in 2020, in the wealthy neighborhood of Buckhead, Atlanta.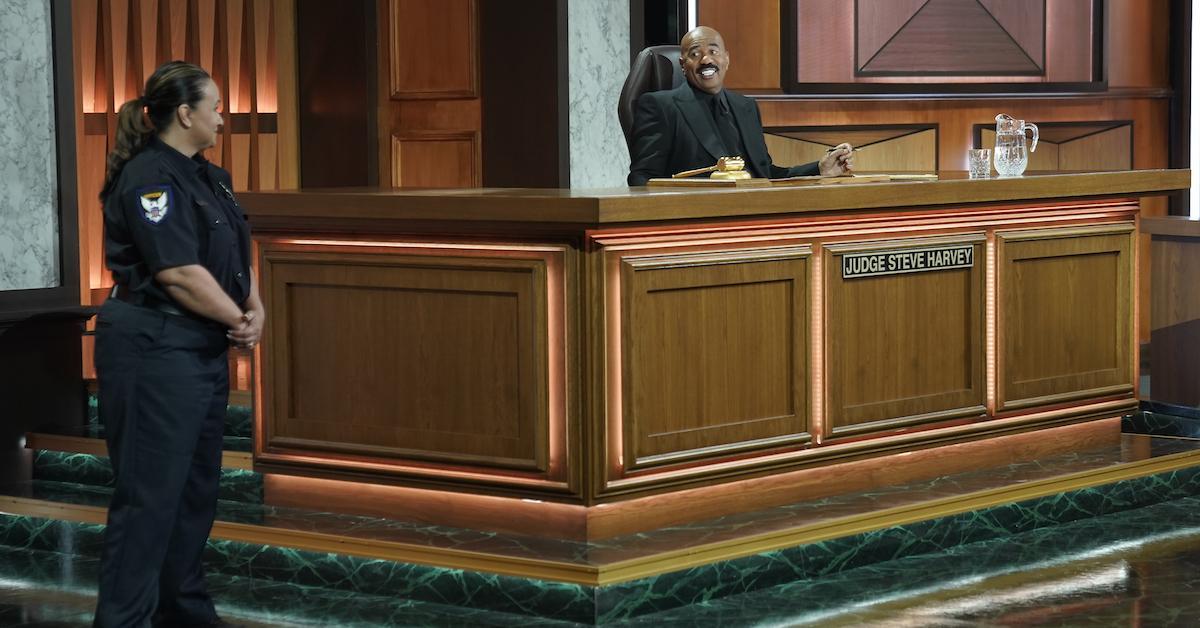 Article continues below advertisement
Judge Steve Harvey joins a roster of other hit productions like Marvel's Hawkeye and Spider-Man: No Way Home, which also filmed at Trilith Studios. The studio's campus is massive and has been designed as a hub for the film industry, featuring "filmmaking studios, homes, shopping and dining, trails and parks."
Article continues below advertisement
Trilith aims to build a creative community over time and to that end, has teamed up with Georgia Film Academy and the University of Georgia. As part of the program, students from the Master of Fine Arts film program get the chance to work and live on-site during their second year, so aspiring filmmakers can work on real-life productions, such as Judge Steve Harvey.
The courtroom in Judge Steve Harvey was built at the studio specifically for the show, meaning that it's certainly not a real-life house of law. However, the meticulous detail and expert lighting do make it appear quite real. The studio has made sure all of the elements of a real courtroom are present on the show's set, including a witness panel, seating area for spectators, and of course, Steve Harvey's own judge's bench.
Judge Steve Harvey airs every Tuesday at 8 p.m. on ABC.