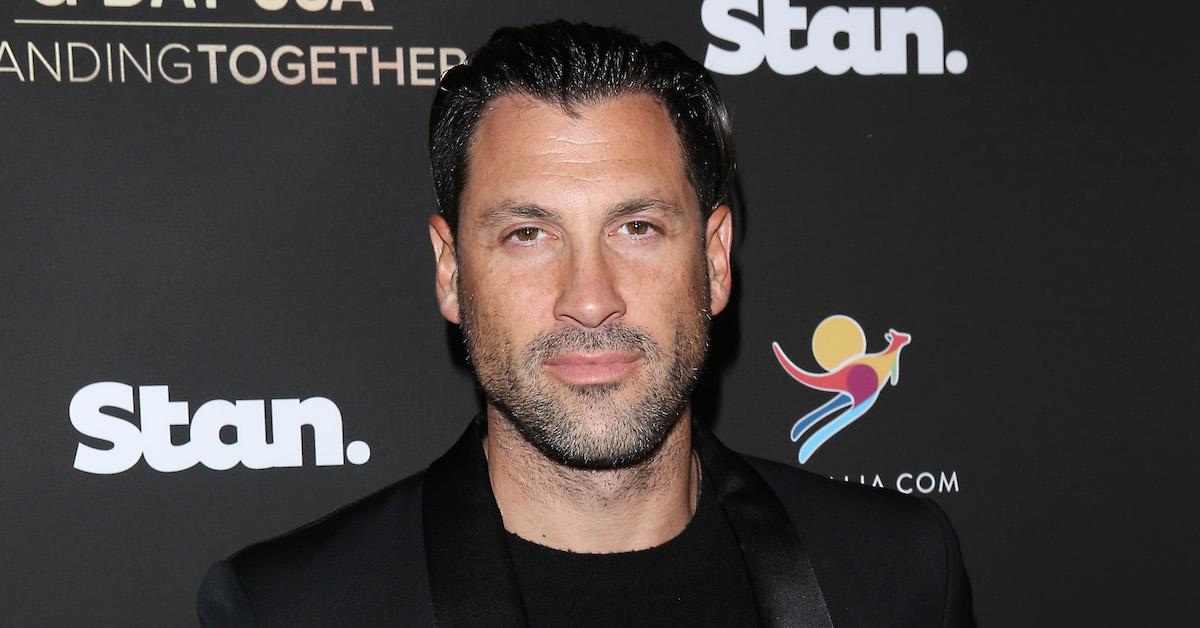 Maks Chmerkovskiy's Instagram Post From Ukraine Has 'DWTS' Fans Worried — Where Is He Now?
For 17 seasons, Maks Chmerkovskiy was a staple on Dancing With the Stars. He won the Mirrorball trophy in 2014 alongside Olympic ice dancer Meryl Davis. He met his wife, professional dancer Peta Murgatroyd, on the show. Even after leaving the ABC competition series in 2018, he has remained an expert in the dance world.
Article continues below advertisement
In February 2022, DWTS fans were shocked and concerned by an Instagram post of his. That's because he shared an emotional video from Ukraine amid the Russian attacks. This prompted followers to wonder: Where is Maks now? Why is he in Ukraine? Keep reading to learn more.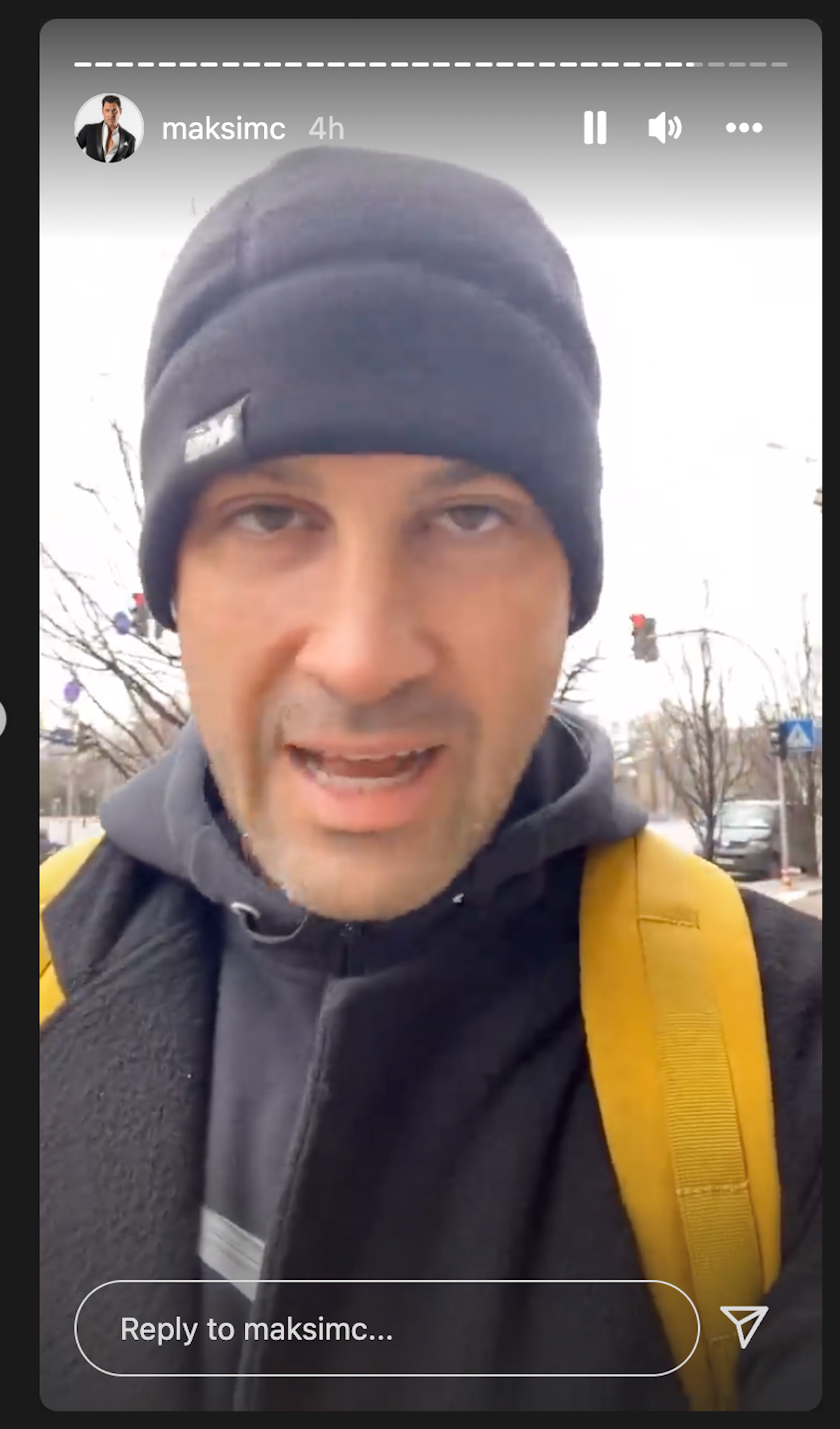 Article continues below advertisement
Why is Maks in Ukraine?
It's no secret that Maks is originally from Ukraine; he and his brother Valentin spoke about immigrating as children on DWTS, as well as their love for the country. What was surprising was that he was in the country amid a major world event. In late February 2022, Maks was actually in the middle of filming Ukraine's version of World of Dance in the nation's capital when Russian began attacking, according to CBS News.
In an emotional Instagram video posted on Feb. 24, Maks spoke about being in Ukraine during this uncertain time.
"I've had [the] f--king incredible pleasure to spend on the ground for about six months now, and I've [fallen] back in love — I never fell out of love, but I know now who these people are. I know who this country is, what it represents, and what it stands for," he said.
Article continues below advertisement
He wrote: "I will never be the same. This is stressful, and I'm getting old feelings back, like I've done this before. This does feel like the way it was when ... we left in the '90s. My old PTSD that I've finally fixed is coming back. I literally only just forgot about those 'always on the edge' feelings and actually started worrying about things like BBQ grills. I'm crying as I'm typing this because all men deserve to worry about BBQ grills and not f--king war. Hug your loved ones."
Article continues below advertisement
Where is Maks Chmerkovskiy now?
About 16 hours after his initial post, Maks offered an update. "I'm still in Kyiv; I'm right in the center," he explained. "I promise, I'm safe as can be."
As he continued, an air strike alarm went off. Maks reassured, "I'm really safe. I'm about to go into a bomb shelter — but this is very real. All my friends, Russians, please, you guys need to end this. I see the world is standing up. I know how hopeless and helpless everybody is feeling."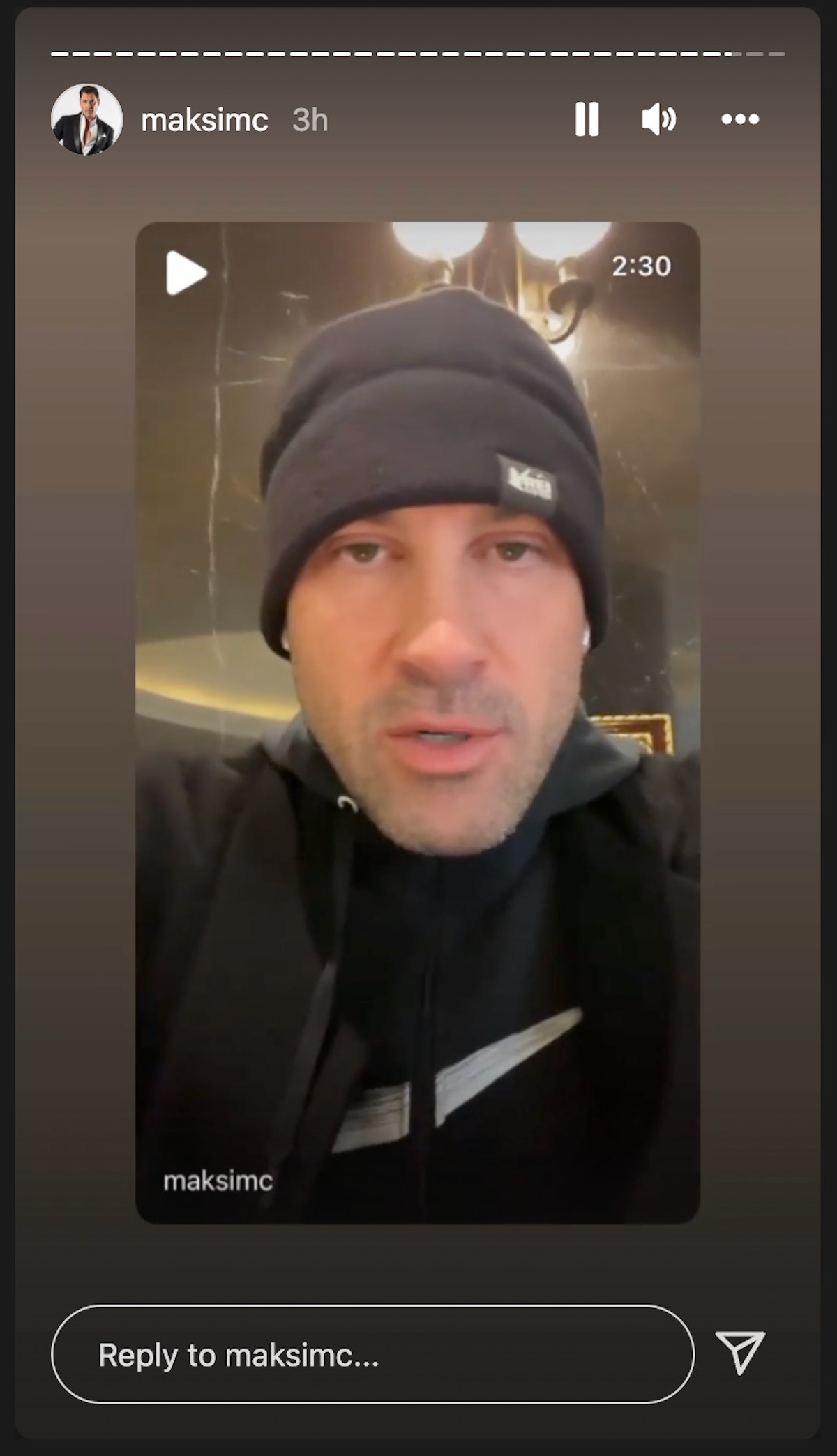 Article continues below advertisement
The Instagram story updates continued, with Maks sharing, "I will try my best to keep you updated, but again, guys, I'm not a reporter. I'm just somebody who's just here; I'm stuck. That's it. I'm not moving toward the border."
In yet another clip, he offered chilling insight into what he had been witnessing in Ukraine: "This is not an army versus an army while the civilians are sitting by and watching. This is civilians in regular clothes and regular cars getting into the military outfits, grabbing guns, and going to the front lines. This is for real."
Article continues below advertisement
Maks's final update as of Distractify publishing this article was that he planned to stay put for now.
"I'm not currently trying to leave. I'm staying here," he said in an another Instagram video. "I'm going to do my best to make sure I'm as safe as possible, but I'm not moving toward the border currently. It's, I heard, not safe ... I made a decision not to try to go right now."
Hopefully, Maks is able to remain safe and well amid the escalating circumstances in Ukraine.