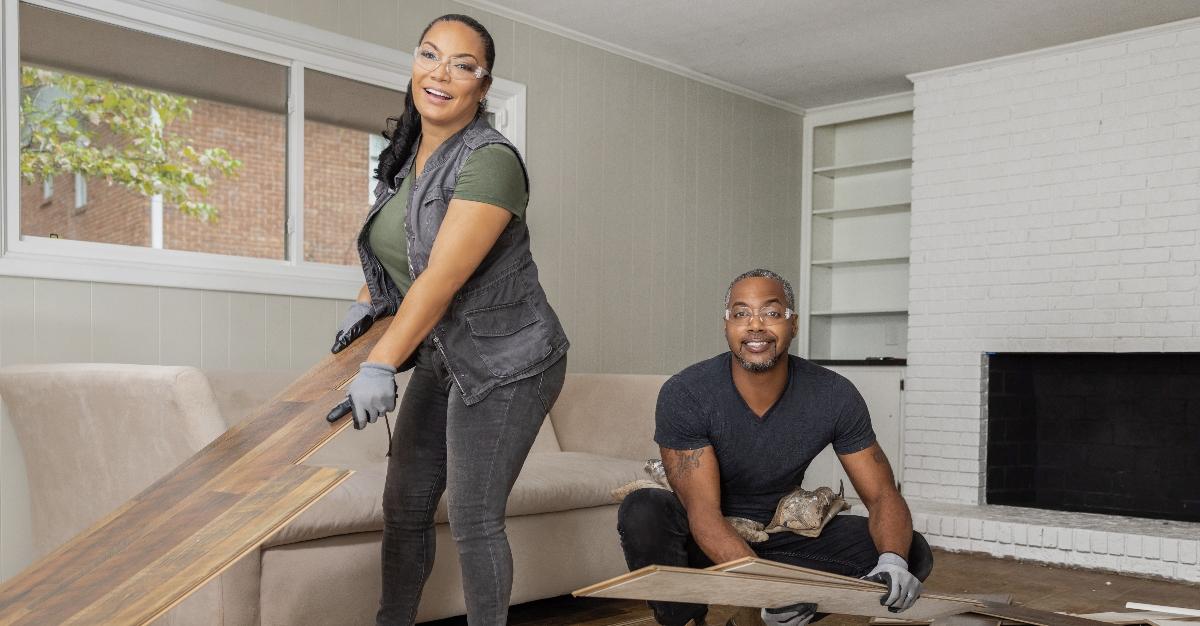 HGTV's New Series 'Married to Real Estate' Was Filmed in Egypt and Mike's Home City
By Toni Sutton

Feb. 17 2022, Published 12:25 p.m. ET
One of the newest shows to arrive to HGTV is Egypt Sherrod and Mike Jackson's Married to Real Estate. The husband and wife are showing viewers that one can mix business and pleasure, as their series documents the pair's professional and personal lives. Married to Real Estate captures the duo as they tackle family responsibilities while working to ensure that their clients end up in a home that they love.
Article continues below advertisement
While they know there will be bumps along the way, Mike and Egypt are committed to doing whatever is necessary to make their clients happy. Egypt and Mike are entertaining to watch, and with their great chemistry and fun vibe, they make their work look effortless. Each episode of Married to Real Estate follows powerhouse real estate broker Egypt as she helps a different couple find and purchase an affordable fixer-upper in a profitable location.
Article continues below advertisement
Along with her builder husband and his crew, Egypt uses her design sensibilities to renovate the house and turn it into their client's dream home. Not only are the properties on the series stunning; so are the surrounding neighborhoods. If you're curious where Married to Real Estate is filmed, keep reading for your answer!
Where was 'Married to Real Estate' filmed?
Married to Real Estate episodes were shot in and around Atlanta, Ga. Mike and Egypt have been residents of the thriving city for the past 10 years. Egypt uses her experience in real estate and background in finance to help families find affordable houses in Atlanta's sought-after metro area.
Article continues below advertisement
In the first episode of the reality series, Egypt and Mike are renovating a mid-century house, in an Atlanta suburb, for a couple who are part of their production team. Some key scenes for the series are actually shot in Egypt and Mike's home, which is also located in a suburb of Atlanta. The DIY queen and her husband transformed their basement into a design studio that fans got to see them work on and complete in the show's premiere.
Article continues below advertisement
In Episode 2, the duo are remodeling a home for two young parents in the suburban neighborhood of Marietta Square, which is only a short drive from downtown Atlanta. Viewers also get to see the suburb of Canton and the historic Atlanta neighborhood of Grant Park, known for its Victorian mansions and craftsman bungalows.
Over the years, Atlanta has become a huge filming location for movies and television shows. It's also become a very desirable area as far as real estate goes, and we're excited to see more of the Big Peach on Married to Real Estate.
New episodes of Married to Real Estate air Thursdays at 9 p.m. EST on HGTV.