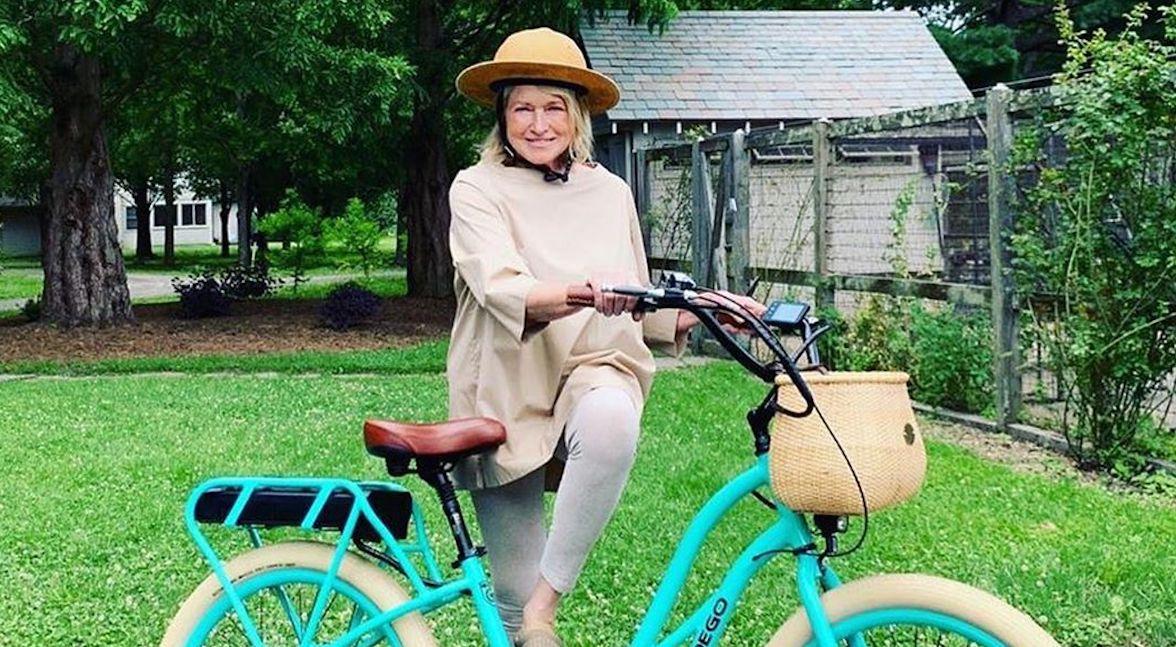 Martha Stewart's Stunning 153-Acre Farm Is a Certified Wildlife Habitat
For decades now, Martha Stewart has been the hostess with the mostess and our go-to for all things home and cooking. She just celebrated her 79th birthday and is showing no signs of slowing down on being America's domestic goddess.
Article continues below advertisement
Between Martha Stewart Living magazine — basically Good Housekeeping from Martha's POV — to daytime television programs and countless cookbooks, Martha has developed her own personal brand.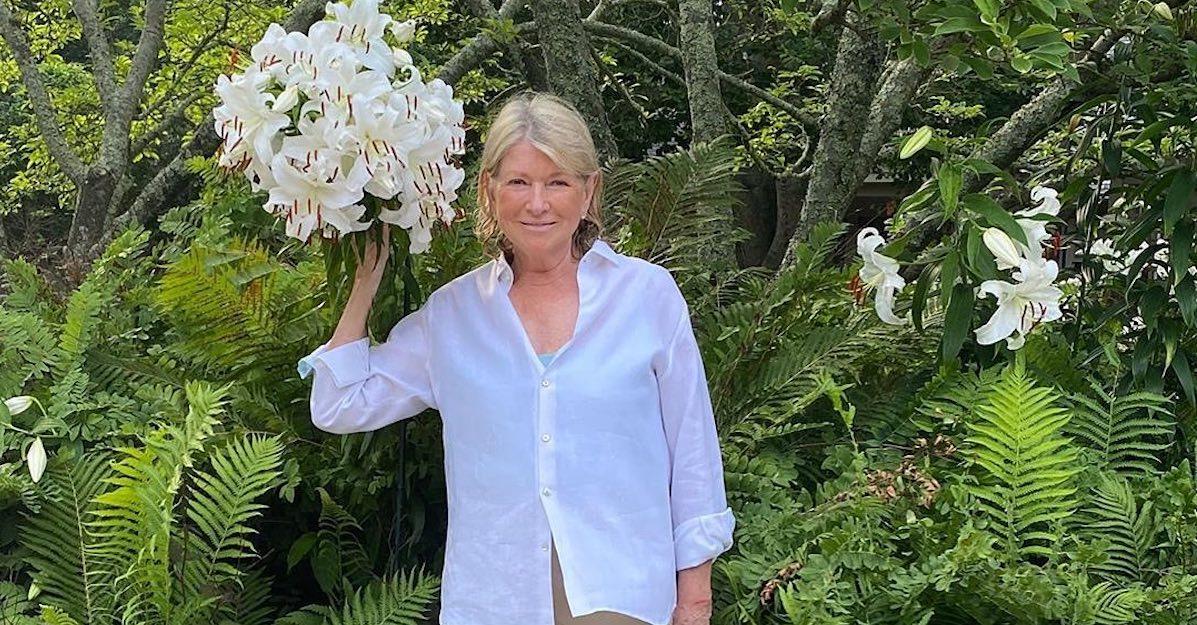 Article continues below advertisement
She was also a regular on shows like The Oprah Winfrey Show, The Today Show, and The Early Show,
She combined her endeavors under one umbrella company, Martha Stewart Living Omnimedia, in 1997, and went public two years later.
Even a prison stint didn't slow her momentum. Martha served five months in 20014, at the age of 63, for reportedly misleading investigators about a stock sale, according to the Bureau of Prisons.
But she's come out unscathed, and is busy living her best life.
Article continues below advertisement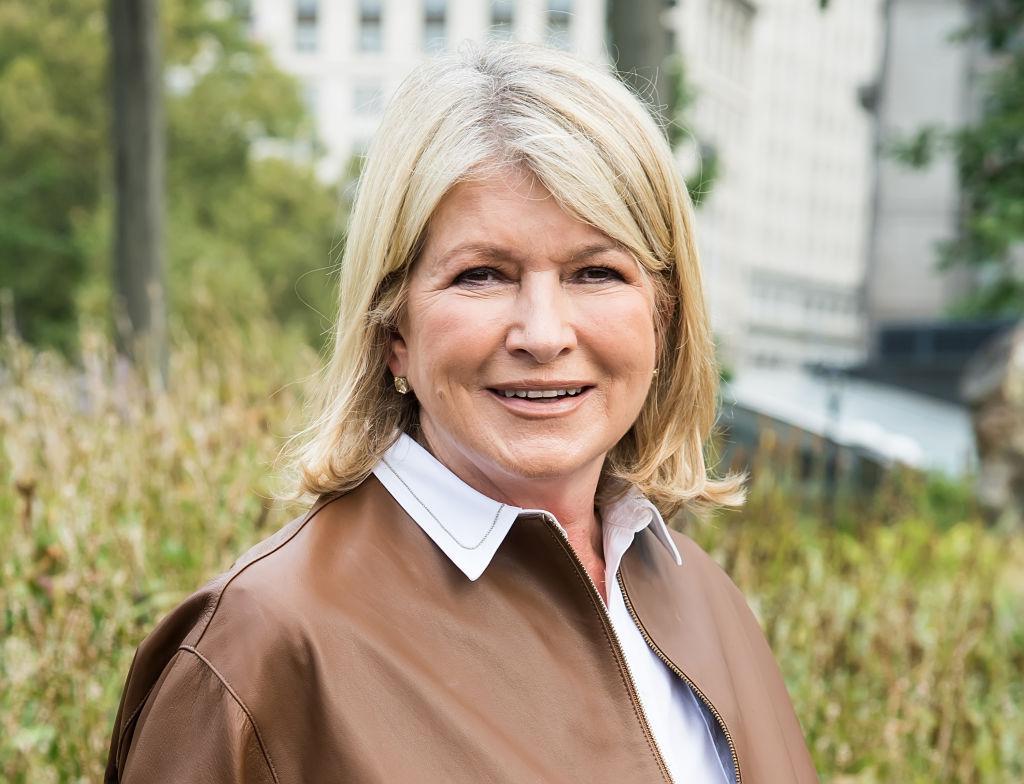 So where does Martha Stewart live?
Martha's main residence is a place she calls Cantitoe Corners in Katonah, N.Y., located in Bedford, Westchester County. And her next-door neighbor is none other than Ralph Lauren himself.
Martha grew up just outside of New York City in the town of Nutley, N.J., so the greater New York and New Jersey area is near and dear to her heart.
Cantitoe Corners was first settled in 1784, which was reportedly once called Sycamore Farms.
Article continues below advertisement
She purchased the property's two lots — a whopping 153 acres of buildings, gardens, and farmland — back in 2000. Martha and her expert team have set about restoring, rebuilding, and refurbishing ever since.
She lives in the show-stopping, three-story Winter House. There's also the Summer House, a tenant's cottage turned guest quarters, Maple Avenue Guest House, and another contemporary home on the property.
Article continues below advertisement
Houses aside, picture fields of 45,000 daffodil bulbs, a peony garden with 200 different plant varieties, sprawling vegetable garden, aluminum and glass greenhouse, and more.
With the help of renowned architect Allan Greenberg, Martha has brought her vision of "new kind of farm" and "a working farm, with horses and cutting gardens and henhouses" to life.
Article continues below advertisement
Her farm is home to horses and other animals.
An avid equestrian, Martha's five Canadian Friesen horses were a huge part of her dreams for Cantitoe Corners.
The property includes gorgeous grazing paddocks with custom, 100-year-old white cedar paddock fencing imported from Canada, as well as four miles of carriage roadways.
"To keep their coats shiny and black, Martha rarely lets them out during the height of sunny summer days, since sunlight can turn their coats a reddish hue," reports say.
Article continues below advertisement
"Early mornings and evenings are the times you'll most likely see the horses outside."
Martha also has multiple cats and dogs, chinchillas, canaries, and parakeets. But that's not all! She's also raised donkeys, sheep, goats, chickens, geese, turkeys, guinea fowl, quail, peacocks, and homing pigeons, and sets up birdhouses for birds, owls, and bats.
In fact, Cantitoe Corners has been a Certified Wildlife Habitat with the National Wildlife Federation since 2007.
Article continues below advertisement
Cantitoe Corners is one of several properties that she owns.
This may not come as a surprise, but Martha's got more than one home, and has had several well-known properties over the years (10, to be exact, as The New York Times reports).
Her first famous property was 19th-century farmhouse Turkey Hill in Westport, Connecticut.
Her Maine escape is known as Skylands in Seal Harbor, and she owns Lily Pond in East Hampton.
Martha also has a condo on Perry Street in the West Village, New York City, and a one-bedroom apartment on Fifth Avenue in Manhattan.