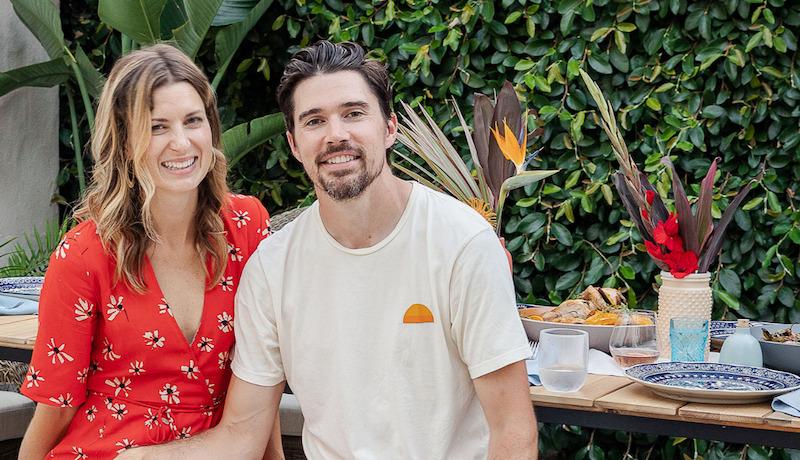 HGTV's New Show 'Mash-Up Our Home' Is Already a Fan-Favorite — Where Is It Filmed?
Whenever there's a new HGTV show, we have to watch it. There's somehow always a new way to look at design options and trends, and HGTV knows exactly how to serve them up to keep us entertained. One of the latest series to join the lineup is Mash-Up Our Home. The show is hosted by couple Christina Valencia and Kele Dobrinski, and they help other couples bring their conflicting home ideas together into one amazing space.
Article continues below advertisement
Differing design ideas in relationships is all too common, which makes Mash-Up Our Home more interesting — and also means that the show could take place anywhere. So, where is the show filmed? At least for its first season, everything is shot in one particular place in the country.
Where is 'Mash-Up Our Home' filmed?
According to ABC10, Mash-Up Our Home is filmed in Sacramento, Calif. In fact, the show's hosts Christina Valencia and Kele Dobrinski live and raise their kids in the area. Plus, a bunch of their Instagram posts are tagged there, as well. More specifically, the couple lives in Sacramento's Land Park raising their three sons named Jack, Wyatt, and Adler.
Article continues below advertisement
According to HGTV, Christina, Kele, and their kids love a more outdoor lifestyle. They enjoy hiking, going to the mountains to snowboard, and even their pool.
Although they don't live in them, Christina and Kele have two other properties they rent out on Airbnb. One of them is in Soda Springs, Calif. and the other is in Scottsdale, Ariz.
Article continues below advertisement
Because Christina and Kele have kids, they might not take the show all over the country anytime soon. However, it's possible that, since they do have the other property in Arizona, there could be a few episodes in that area.
What is 'Mash-Up Our Home' about?
Spoiler alert: The following section contains spoilers for Mash-Up Our Home Season 1!
If you and your partner have completely different ideas when it comes to design and decor, Mash-Up Our Home is for you. Here, Christina and Kele put their design skills to work as they help people put together spaces that each resident can enjoy. In the season finale of the show, the couple helps Scott and Lori.
Article continues below advertisement
On one hand, Lori really liked the idea of a "modern farmhouse" look that's really popular across America right now. However, as the nature of the show suggests, Scott wasn't a fan at all. On top of that, they have two Bernese Mountain Dogs, which is a large breed of dog, so the family had to prioritize having enough space for them.
Article continues below advertisement
To bring what Lori and Scott wanted into their new space, Christina and Kele came up with the idea of a "Bernese Farmhouse." In an Instagram post, they talked about how they came up with the idea. Bernese Mountain Dogs are black, white, and rust-colored so the designing duo used that as the overall color palette of the space.
"We took that palette. We brought in some rustic elements, some industrial elements, we made the space way more functional, and that was it," Kele said in the post.
You can watch Mash-Up Our Home on HGTV on Saturdays at 9 p.m. EST.