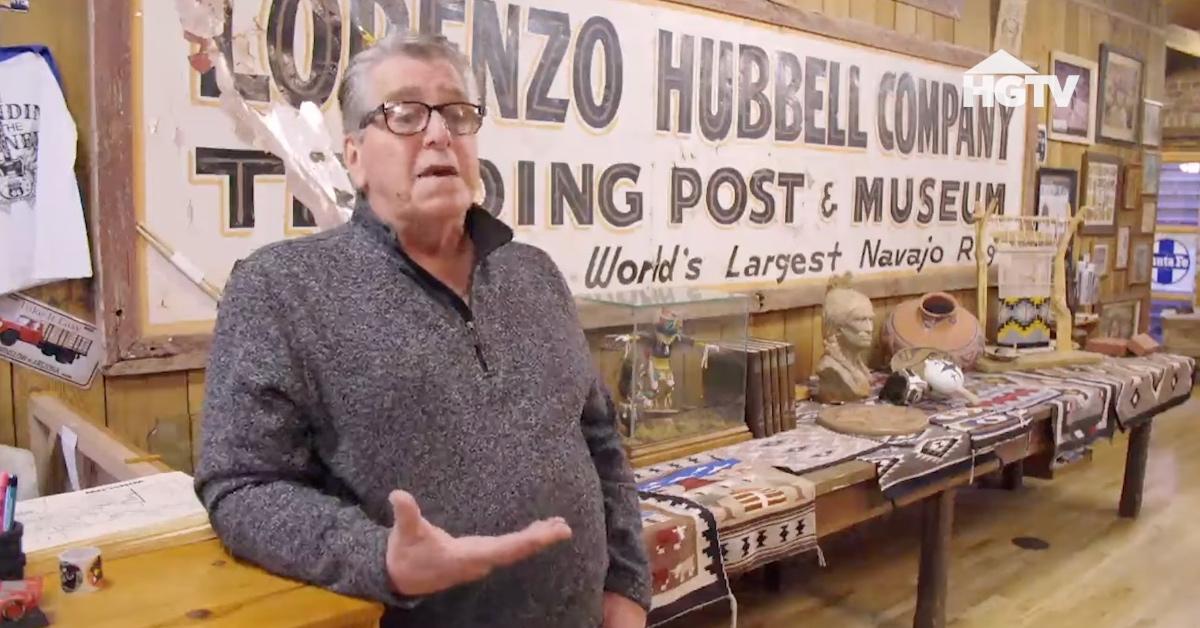 HGTV's 'Home Town Kickstart' Was Filmed Across Six Locations in the U.S.
Calling all home-renovation show lovers! HGTV's new Home Town spinoff series — Home Town Kickstart — is the network's latest foray in the renovation space.
While the original show focused on historical homes in Laurel, Miss., Home Town Kickstart features six towns across the U.S. and offers the twist of transforming three projects in each place: a home, a small business, and a public space.
Article continues below advertisement
The series gives local residents the opportunity to take even more pride in their communities while giving small towns a major boost to improve the quality of life.
There are many towns and cities across the U.S. that meet the criteria for this series, so viewers have become interested in Home Town Kickstart's filming locations — and it turns out that many towns have reaped the benefits. Here's everything that we know.
Article continues below advertisement
So, where is 'Home Town Kickstart' filmed?
According to HGTV, Home Town Kickstart filmed in Buffalo, Wyoming; Cornwall, N.Y.; Winslow, Ariz.; LaGrange, Ky.; Thomaston, Ga.; and Minden, La. The locations were "selected from thousands of submissions HGTV originally received for the hit series Home Town Takeover," per the network.
The Cinemaholic shares that production took place in late 2021 and concluded in early 2022. The first episode of Home Town Kickstart was filmed in Buffalo, Wy. HGTV stars Ty Pennington and Jasmine Roth led the charge in renovating three locations in the town, including the Buffalo Theater. Additionally, the theater was able to reopen after two years, thanks to Ty and Jasmine's vision.
Article continues below advertisement
Over in Winslow, Ariz., the Unsellable Houses duo Leslie Davis and Lyndsay Lamb worked their magic on a root beer and chili stand that caters to tourists. They also upgrade a local mentor's home.
Article continues below advertisement
Nate Berkus and Jeremiah Brent spearheaded the renovation project in Cornwall, N.Y. They worked on a Main Street boutique and renovated a home for a respected family.
Article continues below advertisement
The "Kindness Capital of Kentucky" — aka La Grange — got a little TLC from HGTV stars Alison Victoria and Joe Mazza, who came together to create a mural for a few town innovators and focused on a hub for small businesses.
And over in Thomastown, Ga., a popular drive-in restaurant received the royal treatment, courtesy of Brian and Mika Kleinschmidt. The 100 Day Dream Home hosts sprinkled their magic on the popular hotspot and some businesses, and finished off by upgrading a family's home.
Lastly, Minden, La., was able to get a gorgeous renovation thanks to a team of four HGTV hosts: Russell Holmes, Mike Pyle, Page Turner, and Carmine Sabatella. The team's work included a community center upgrade and a restaurant refresh.
Article continues below advertisement
When does 'Home Town Kickstart' air?
Viewers who are ready to follow the journey of Home Town Kickstart across six locations in the U.S. are in luck. Season 1 is officially in full swing. The first episode aired on Sunday, April 24, 2022, and will continue to air on a weekly basis.
Catch new episodes of Home Town Kickstart Sundays at 8 p.m. EST on HGTV.