Miss Dot's 'Home Town' Pound Cake Recipe Went Viral, and Now You Can Make It, Too
The 'Home Town' pound cake recipe, authored by one Miss Dot, went viral after host Erin Napier shared it on the show and online. Get the recipe here.
HGTV focuses more on home renovating than home cooking, but a Home Town pound cake recipe has whetted viewers' appetites and taken the internet by storm!
In last year's Season 5 finale of the HGTV series, viewers watched Ben and Erin Napier restore the Myrick Home for its new resident, Cindy. In so doing, the Napiers found a keepsake from Bunny, one of the home's prior owners. Bunny had stashed a pound cake recipe from her friend Miss Dot, and Erin got in touch with this baker extraordinaire.
Article continues below advertisement
"Erin called me when they were tearing down the cabinets in Mrs. Bunny's kitchen; she saw a piece of paper in the cabinet," Dot said on Erin's blog. "It had my phone number on it and the cake recipe on it. I didn't put all the recipe on there, but she called that number, and I answered. She said, 'Is this Miss Dot?' I said, 'Who's calling?' She told me who it was and asked if I'd bake a cake. Of course, I said yes!"
And before long, Dot's prized recipe had gone viral…
The recipe inspired viewers to get baking.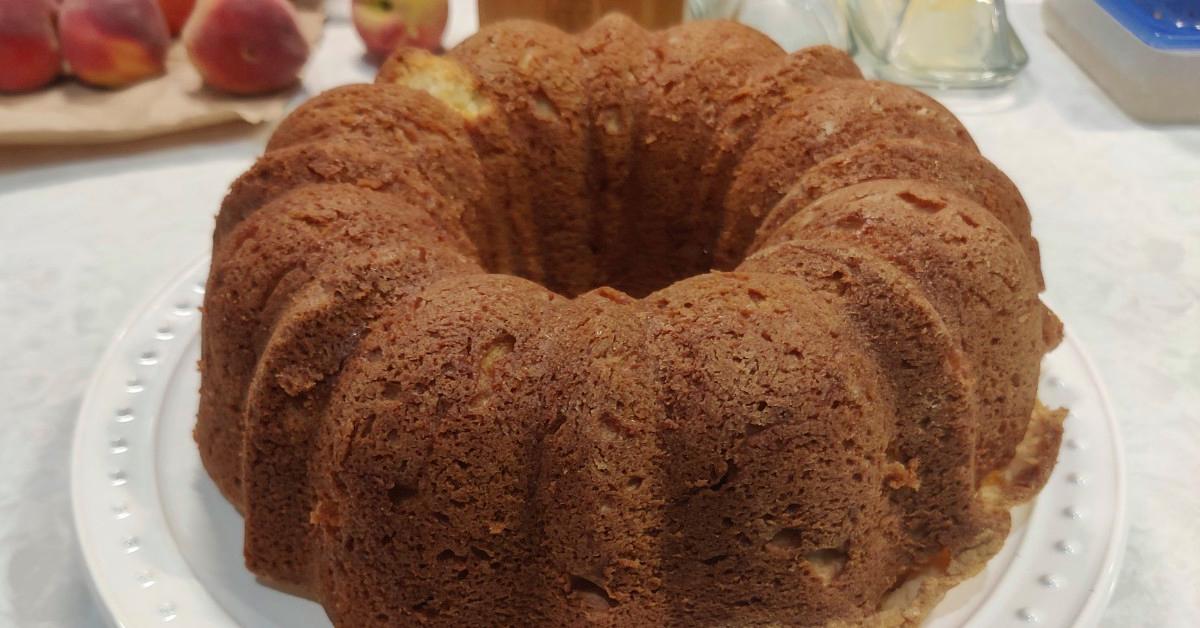 As Erin explained in the episode, Dot would make cakes that Bunny would use to welcome new residents into the neighborhood. "When I first worked for Miss Bunny, I'd do a lot of her baking for her because she was an older lady," Dot said on the blog. "I sure did love her. I baked many cakes for her neighbors and friends — black, white, all different kinds of people. Everybody likes cake. It didn't make no difference, and still don't."
Article continues below advertisement
As seen in screenshots on the blog, viewers tried out Dot's recipe at home and posted the results to social media. And some even shared the variations they made to the recipe. One person, for example, added homemade bourbon strawberry compote and salted caramel drizzle as a finishing touch.
"I think people liked it so much because anybody can make that cake if they want to. It is so simple to make!" Dot said on the blog. "My daughter follows a lot of those pages on Facebook, and she told me what was going on. People were posting their cake pictures and the nicest messages. I appreciate all the beautiful words that people have sent all because of a cake. I appreciate them very much. May God bless every one of them."
Article continues below advertisement
Miss Dot's pound cake recipe is simple… and decadent.
Without further ado, here is Dot's recipe. And as a pro tip, Dot said in the episode that she starts with her ingredients at room temperature. Happy baking!
Ingredients:
3 cups of all-purpose flour
3 cups of sugar
6 eggs
3 sticks of butter
8 oz. of cream cheese
1 tsp of vanilla extract
1/2 tsp of salt
Instructions:
Beat the ingredients together well.
Pour into a greased and floured bundt pan.
Place it into a cold oven.
Bake at 300 degree for an hour and a half.
Take it out carefully, and your pound cake should be complete!