Erin Napier Explained Why Mike the Floor Guy Isn't on 'Home Town' Anymore
What happened to Mike on 'Home Town'? HGTV fans have been asking about Mike "The Floor Guy" Husers for months, and Erin Napier explained his absence.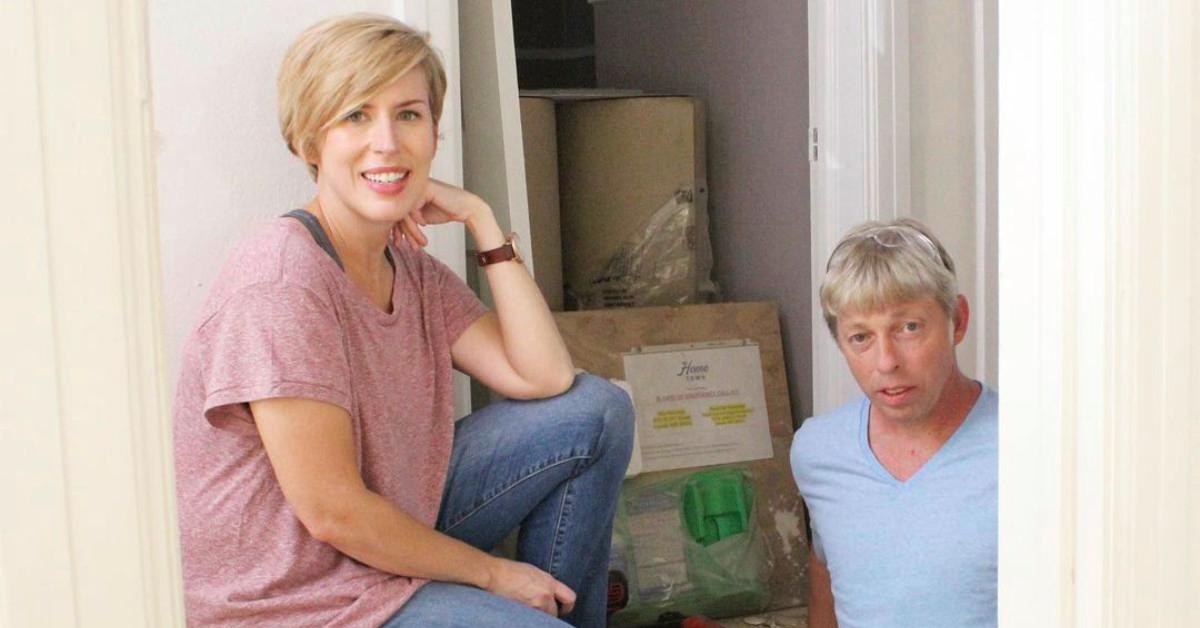 Fans of Home Town are wondering what happened to Mike Husers, better known as "Mike the Floor Guy," who's been MIA from the HGTV show recently.
"Every time they show the floors, I miss Mike!" one fan tweeted last month.
Article continues below advertisement
In January, another Twitter user asked Erin Napier, "How is Mike doing? You seem to have a wealth of quality peeps in your town."
And last May, a third fan tweeted the question to HGTV, writing, "Just wondering how Mike is doing and if he is coming back to Home Town? We love him and his positive attitude!"
Here's what we know…
Erin Napier said that Mike is on a leave of absence.
This January, Erin Napier — who stars on the renovation show alongside husband Ben Napier — explained Mike's absence from the show.
"Guys, I know y'all miss Mike. We do, too!" she tweeted at the time. "He's on a leave of absence caring for a family member with a long-term illness."
Article continues below advertisement
She also posted a photo of herself posing with the show's new floor guys, including another Mike. "We're in good hands though with our new hardwood restoration experts Terry and Mike," she wrote. "You're gonna love them!"
Article continues below advertisement
Mike, who owns GM Hardwood Floors in Laurel, Miss., gave fans a little update earlier that month in an Instagram comment on a photo of himself fishing. He posted the pic last August, adding that he was enjoying "a little R&R."
On Jan. 18 of this year, though, a fan commented on that post, writing, "Hey Mike. We miss you. Best wishes to you and the family. Hoping your recovery was good."
And Mike replied, "Thank you! I'm doing good."
Mike also underwent hip surgery last year.
Seems like the past two years have not been easy for Mike the Floor Guy. In September 2020, Erin revealed Mike needed hip surgery, and she asked fans to donate to a GoFundMe on his behalf.
"America's favorite hardwood floor restoration expert, Mike Husers, has an impending surgery to fix a hip injury from years of crouching and sanding," she explained on Instagram.
Article continues below advertisement
"Walking and working are becoming increasingly difficult, so let's show Mike we love him and make his surgery cost and the eight-week recovery away from work (which will be harder for him to walk away from than the recovery itself) a little easier. Thanks far and wide to his many fans!"
Article continues below advertisement
The GoFundMe page shows that the campaign raised $19,061 across 618 donations, with one anonymous donor offering $1,000 to the cause. "We met the goal, and Mike's recovery will be much easier thanks to y'all!" Erin wrote in an update to her Instagram post.
And in March 2021, Erin announced on Twitter that Mike had gone under the knife that February. "Mike was out most of the season with decades-long hip injuries, awaiting surgery. There are a few fleeting appearances!" she told a fan asking about Mike's absence. "He had surgery last month and is doing well, we've heard."