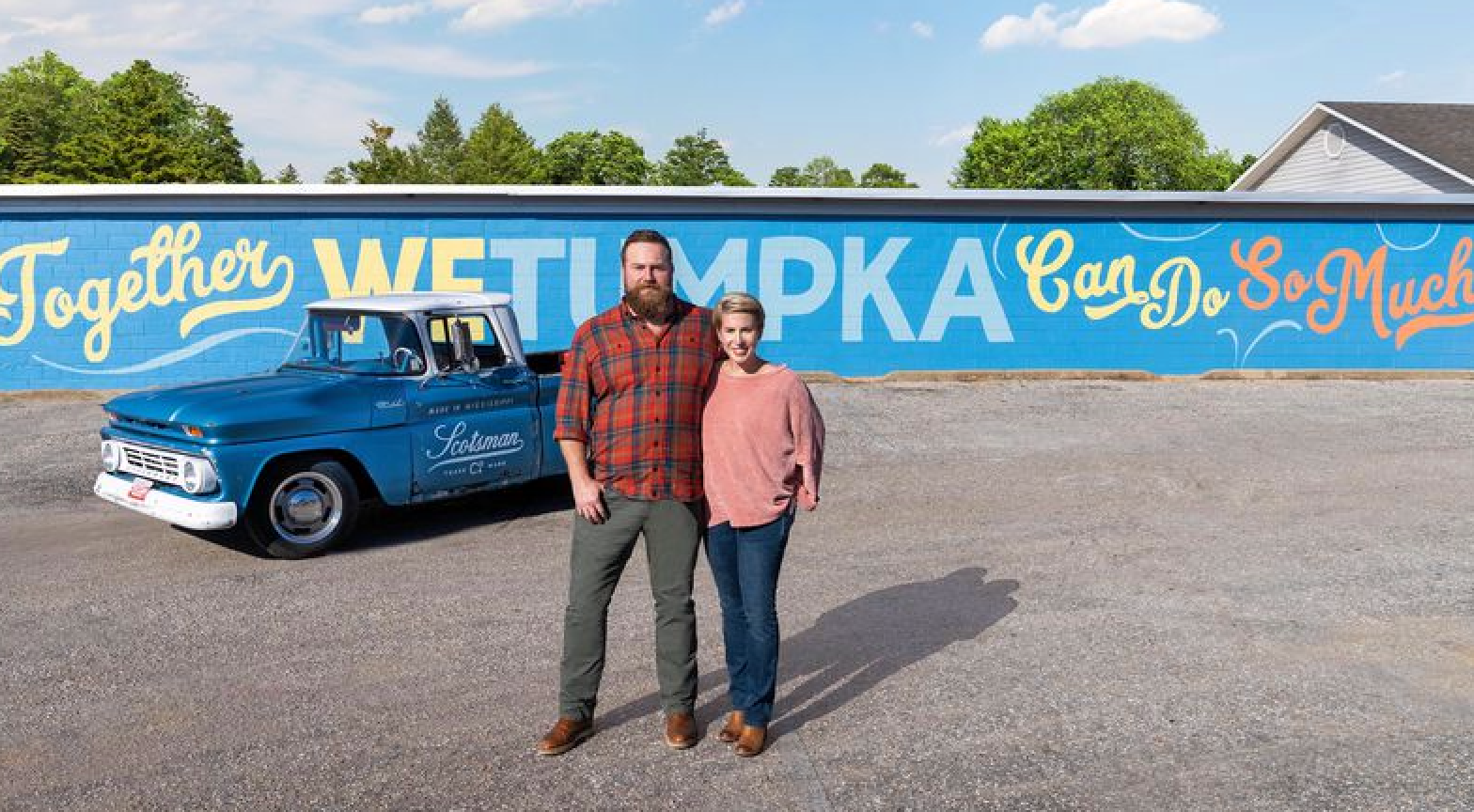 Will There Be Another 'Home Town Takeover'? Fans Want More of the Napiers!
The finale for Home Town Takeover may have already aired, but fans want more. During the finale we saw Home Town stars Ben and Erin Napier surprise Chip and Stephanie Harrison with their home renovations, helping their house really look and feel like the home they always dreamed of.
The spin-off show is so popular because it shines a light on small communities and not only brings families together, but it brings towns together, too.
Article continues below advertisement
"When you're still invested in a house that needs so much work, there's not much of yourself left to give to your community and that's something that they want to do. I mean [Stephanie]'s an art teacher, the future of Wetumpka matters to her, the kids there matter," Erin said.
Article continues below advertisement
Will there be another 'Home Town Takeover'?
It's unclear right now whether or not there will be another Home Town Takeover, as this series was marketed as a "special event" that went on for six whole episodes, but the odds are fairly high — if Ben and Erin Napier are up for it. This first season of Home Town Takeover was extremely successful, and was ranked #1 for new unscripted series on HGTV (with P25-54, W25-54, and P2+).
According to Deadline, the season "averaged a .90 rating," which is a 106 percent increase from last year's benchmarks and a "113 percent life over year-ago performance."
Article continues below advertisement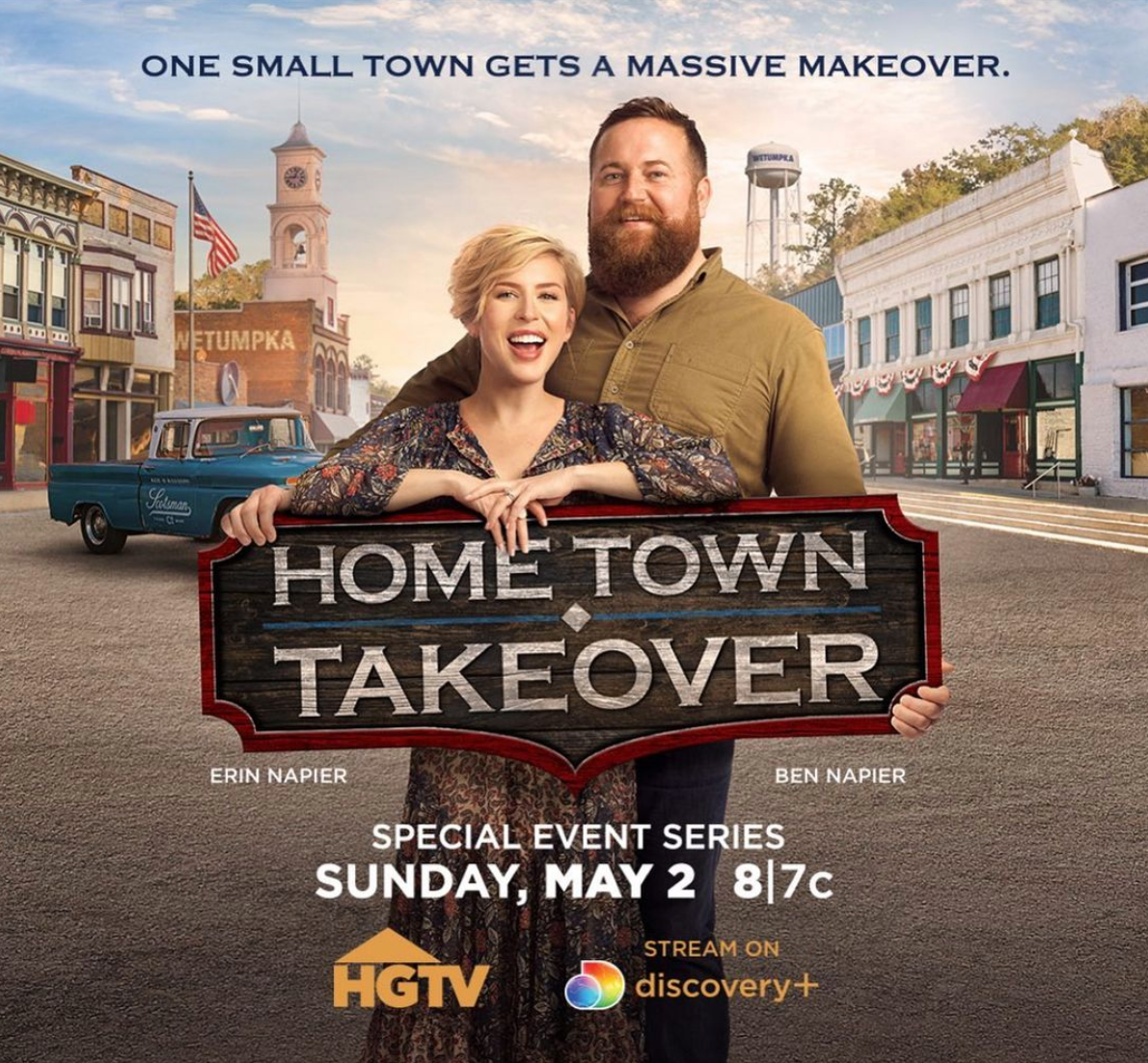 "Home Town Takeover was about something much bigger than ratings, which is only one measure of success. We also affirmed so much of what Ben and Erin Napier stand for, including the potential and resilience of small towns and a belief that committed neighbors, working together, can rebuild and improve their community," said Jane Latman, the president of HGTV.
Article continues below advertisement
How can your town be on 'Home Town Takeover'?
A town representative has to apply via HGTVHomeTownTakeover.com. Applications for this last season were open until Feb. 4, 2020, and any small town citizen (HGTV defines this as a population of 40,000 people or less) can apply and "sell" HGTV on "why theirs is the one town most deserving to be featured in the special series." This includes listing special and distinctive features, like architecture or destinations, that would make their town stand out.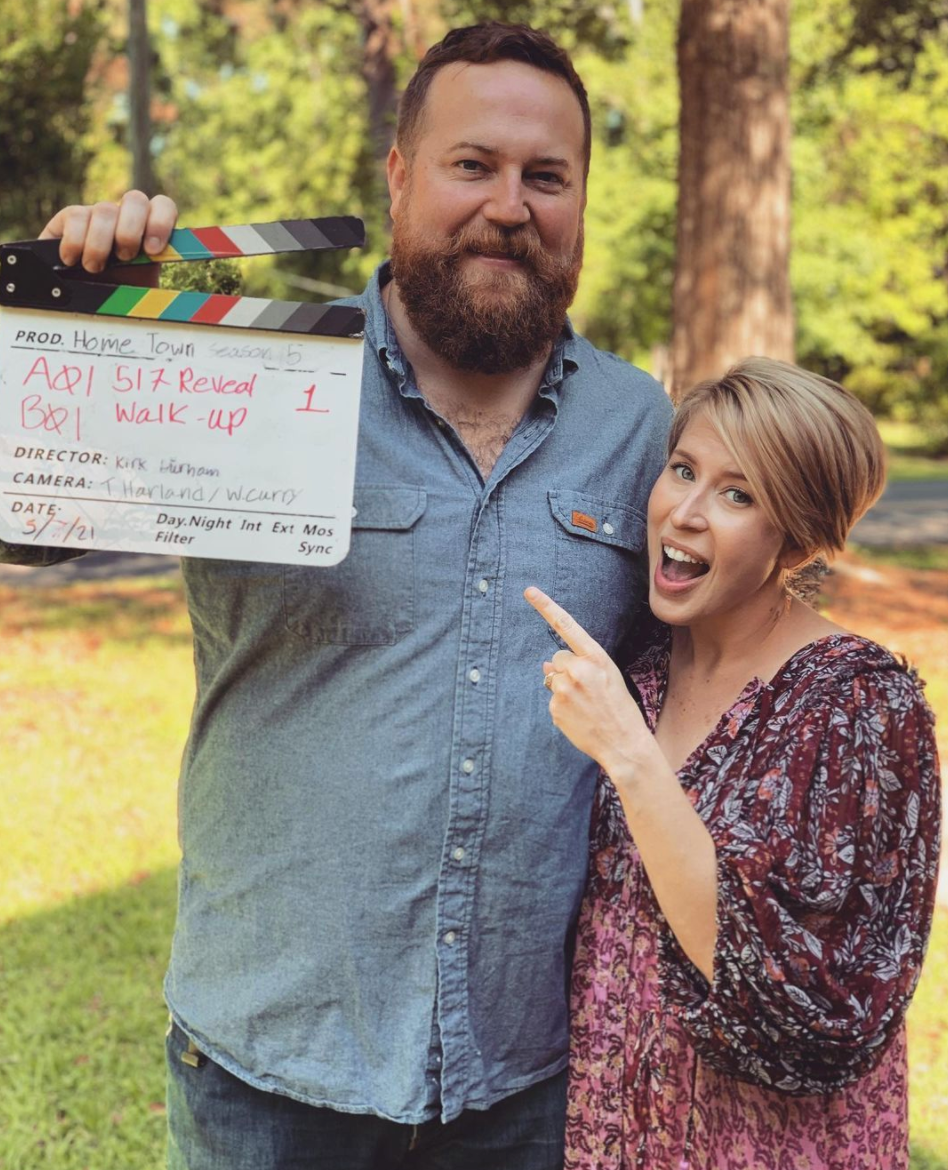 Article continues below advertisement
She added, "Today's booming Wetumpka, with its thriving shops, restaurants, farmers market, restored homes and ever-increasing tourism, is proof positive that we changed the lives of a lot of people forever."
According to local news outlet WSFA 12 News, the show really has helped the town of Wetumpka, Ala., with growth and tourism, which has tremendously helped the local economy.
"It has been a much larger increase in crowds and we've loved having all the people that want to see what going on here," one resident said.
Some folks are even considering moving to Wetumpka after falling in love with the show on air. "Coming together as one. That's what I grew up with myself living in Sioux City and so I want to come back to that," a visitor from Iowa shared.
Article continues below advertisement
"It excited us to possibly be a part of a small town revitalization and move from a big city and slow it down and have community living," another guest of the city said. "It's just a great small town atmosphere. Very inviting," one more visitor told WSFA 12.