'Naked and Afraid XL: Frozen' Was Filmed In This Absolutely Unforgiving Location
Where is 'Naked and Afraid XL: Frozen' filmed? The brand new TV series was filmed in this faraway location. Read on to learn more about the show.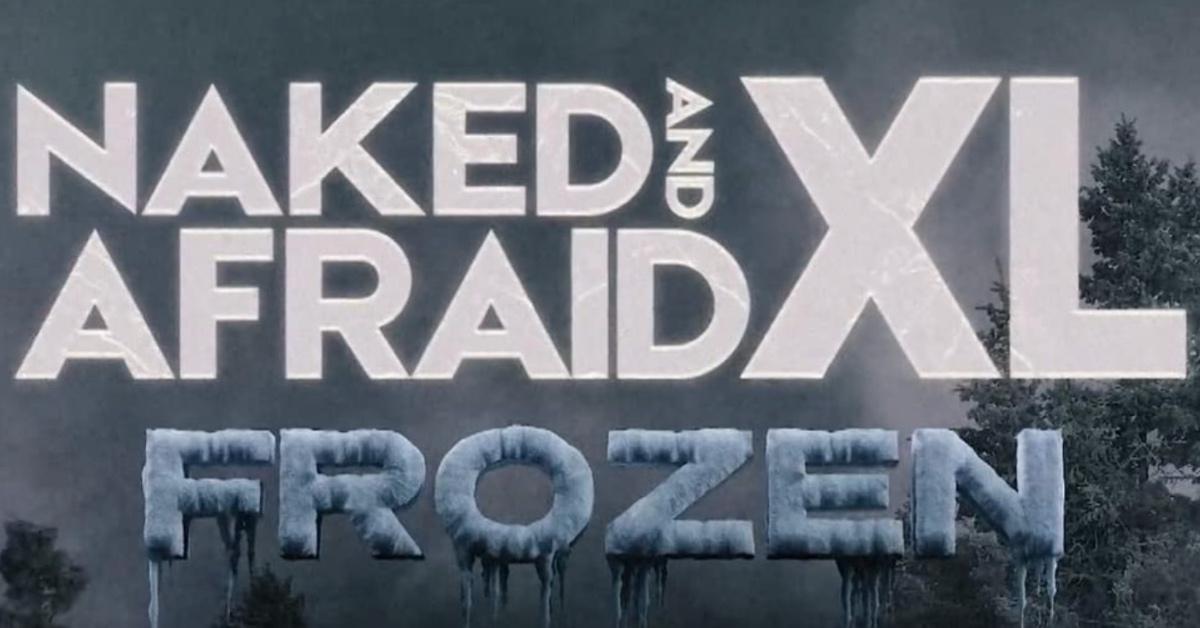 Survivalists who have already triumphed over the unbearable heat conditions, near-permanent threat of infuriating mosquito bites, and other problems are about to plunge themselves into an even more demanding adventure. The latest addition to the Naked and Afraid franchise calls on vets like Jake Nodar, Joe Ortlip, and Sara Burkett to brave the elements once more — and prove to fans that they can easily get by for 14 days in sub-zero temperatures.
Article continues below advertisement
'Naked and Afraid XL: Frozen' was filmed in this location.
Featuring 12 contestants, Naked and Afraid XL: Frozen ups the ante and shows in excruciating detail just how hard it can be to ship yourself off to a secluded destination with barely any clothes, relentlessly search for water and food, and do your best to stay on top of the omnipresent threat of encountering various forms of wildlife. Crossing paths with a mountain lion, anyone?
Article continues below advertisement
Naked and Afraid XL: Frozen marks the introduction of several creative changes. Unlike ever before, the cast and crew traveled all the way to the Rocky Mountains in Montana to put themselves through the wringer — all in the name of proving that the human body has no limits. Described as "one of the most punishing locations ever" by the Discovery Channel, Rocky Mountains boasts an alpine tundra eco-system.
Snowfall happens regularly, and the Rocky Mountains are covered by snow for an average of eight months every year. In other words, the environment is perfect for survivalist extraordinaires who have already pushed themselves far beyond the limits and are likely running out of challenges. In true Naked and Afraid fashion, shoes, protective clothing, and other equipment are strictly banned.
Article continues below advertisement
Judging by the photos that have been published so far, the contestants will be donning a fetching outfit comprising of assorted pieces of — hopefully faux — fur. A few survivalists appear to be carrying small-size axes. According to a press release, they will be equipped with "primitive tools" as well. Quaint-looking hats have been handed out too, likely to further emphasize the nomadic quality of the experience.
Article continues below advertisement
"Dropped into one of the most punishing locations ever attempted — Montana's windswept and snow-covered Rocky Mountains — these elite survivalists will be tested like never before," states a press release. "Their quest to survive will demand knowledge, teamwork, and mental toughness that only the most accomplished and memorable Naked and Afraid survivalists possess."
"To find the scarce food in this frozen wilderness, the survivalists must compete with some of North America's most deadly predators: mountain lions, wolves, and grizzly bears just emerging from hibernation," it adds.
Article continues below advertisement
The cast of 'Naked and Afraid XL: Frozen' features some of the most talented survivalists to have appeared on the show.
Jake, Joe Ortlip, Sara, Gabrielle Balassone, Waz Addy, Trish Bulinsky, Ky Furneaux, Wes Harper, Sarah Bartell, Jermaine Jackson, Rod Biggs, and Jeremy McCaa are the 12-some ready to form small groups and show that they are more powerful than nature. How will they do? There's only one way to find out.
Catch new episodes of Naked and Afraid XL: Frozen every Sunday at 8 p.m. EST on Discovery Channel.