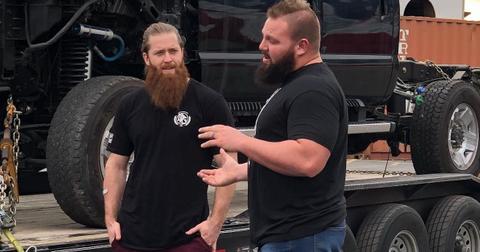 Redbeard Has Been MIA on 'Diesel Brothers' and Fans Are Concerned
By Anna Quintana
During the second episode of Season 5 of Diesel Brothers, Keaton Hoskins aka The Muscle asked what everyone has been thinking when it comes to Josh "RedBeard" Stuart — who has been noticeably missing from the Discovery series.
"Where's RedBeard," The Muscle asked Heavy D, which prompted Diesel Dave to add, "Isn't he usually in these meetings to yell at us?"
Unfortunately, Heavy D did not give a straight answer, and a few episodes later RedBeard has yet to make an appearance on the show, prompting many of his followers to flood his comments section online.
"Where have you been? Have I missed something? Still on show?" one fan asked on Instagram before another wrote, "I was wondering the same question. Why he isn't aired on the show anymore?"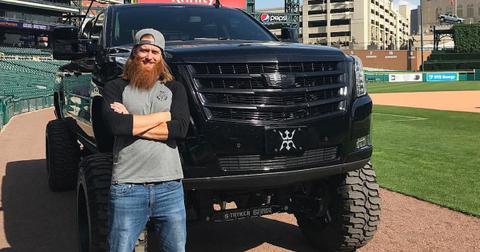 So, where TF is RedBeard?
According to Discovery's website, Redbeard is still an official part of the Diesel Brothers cast, and RedBeard proudly writes in his Instagram bio, "Doin Money things on Discovery Channel's TV show Diesel Brothers."
This means that he is definitely still on the show — but might have limited how much filming he is taking part in. Plus, we don't see RedBeard leaving DieselSellerz anytime soon.
Money Man RedBeard actually met Heavy D several years before he started the business, and when it started to take off, Heavy D turned to his business-savvy friend to help grow the company into the success it is today.
RedBeard recently celebrated his 11-year wedding anniversary.
Diesel aside, RedBeard has proudly claimed that his greatest accomplishment has been "talking a super hot, amazing woman into marrying me" and he recently celebrated his 11th wedding anniversary with his wife.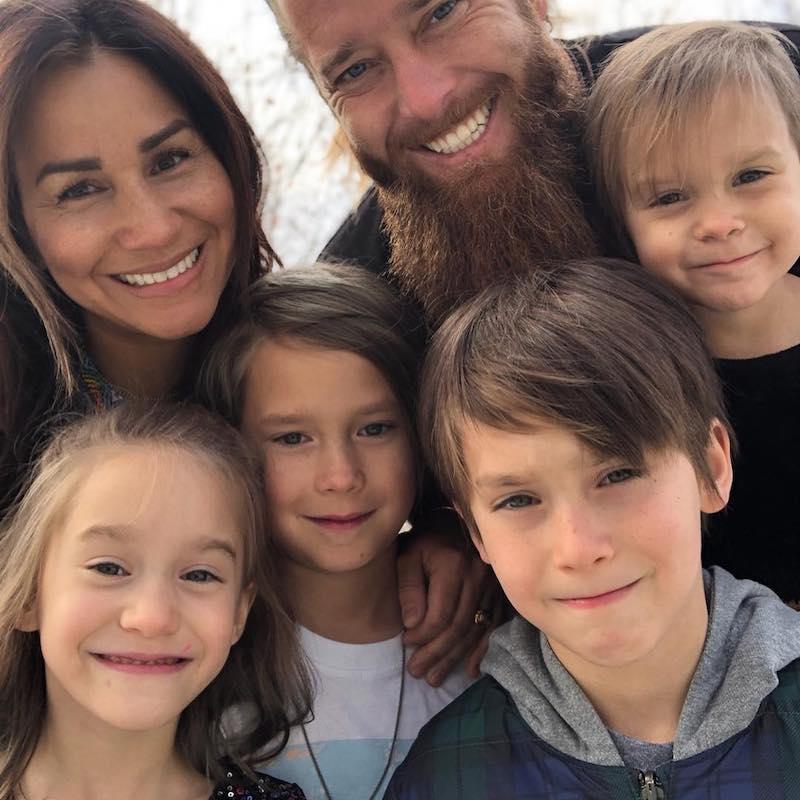 "11 years... I couldn't have imagined a better companion to create a life with," he gushed on social media alongside a photo of the couple with their four kids. "Simply put, she makes EVERYTHING better. Period end of story."
So sweet.
Plus, RedBeard just helped announce the Outlaw truck giveaway winner.
Proving that RedBeard is still very much a part of the Diesel gang, he appeared in a video recently uploaded to the show's YouTube page, where RedBeard along with Diesel Dave selected the winner of the Outlaw truck giveaway.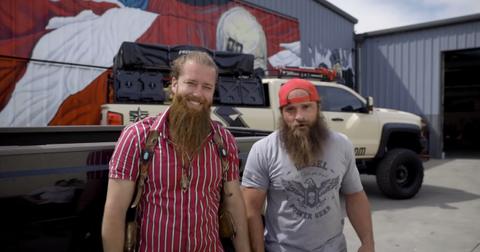 The duo picked the winner by shooting basketballs from the roof of a truck into buckets with the names of the finalists written inside. The last bucket standing was declared the winner.
Luckily for fans, there is still one more giveaway going on for the U.S. Duramax 2.0, but the contest ends on May 10. To enter, all you need to do is spend $5 on thedieselpowergear.com to get one entry.
"What do you get when a 2018 Chevy diesel and good ol' American pride collide? You get the US Duramax 2.0! Back in 2015, we gave away the US Duramax. It was such a popular and historic build, that we decided it's time to build an all-new and improved version. The US Duramax 2.0 is bigger and better than ever," the giveaway reads. "Starting with the Chevrolet 3500 as the base, we have added Banks Power upgrades to give it more power and bring out the true potential that the Duramax is known for."
"The unique custom paint is coated with Line-X Ultra all over, which means it will be protected from any dents or dings that it may encounter from your on and off-road adventures. This durable spray on liner is the perfect coating to keep the truck looking good for years to come... Drive, play, sleep, and repeat. That's right, go anywhere, do anything!"
Watch Diesel Brothers Mondays at 10 p.m. on the Discovery Channel.