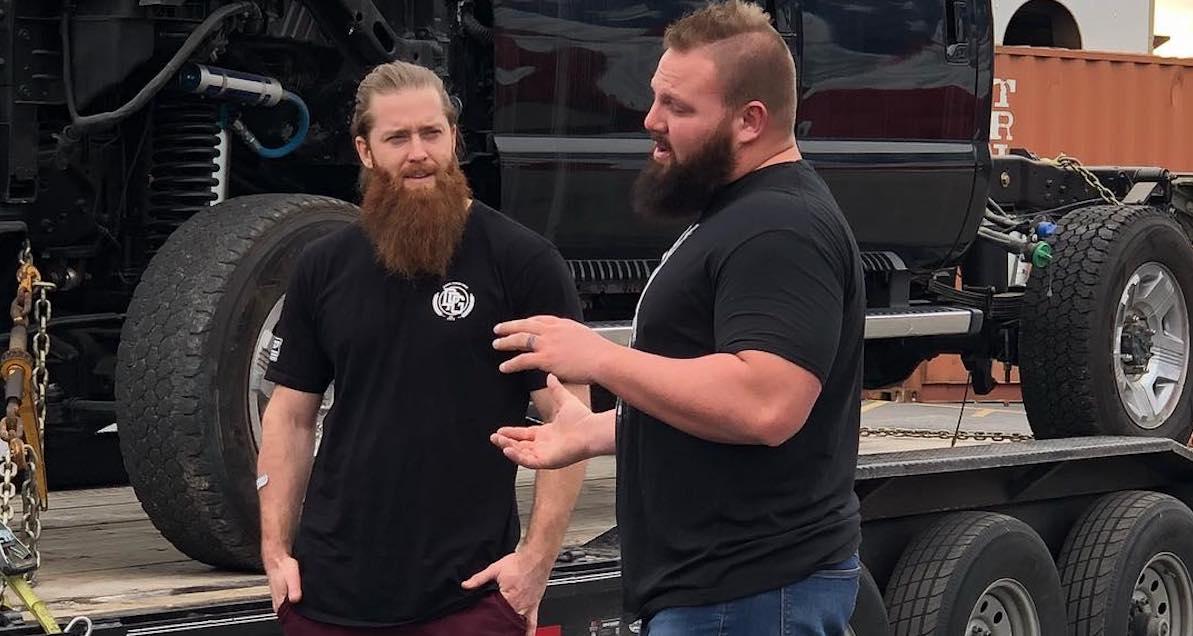 RedBeard Has Been MIA on 'Diesel Brothers' and Fans Are Concerned
When Diesel Brothers debuted on the Discovery Channel in 2016, it was evident that the network had a hit on its hands. Viewers loved the brotherly dynamic between pickup truck repairmen David "Heavy D" Sparks and David "Diesel Dave" Kiley, even though the two weren't actually related. Plus, it also didn't hurt that the show featured a ton of unique and cool truck designs.
Article continues below advertisement
Longtime fans of the series will remember Josh "RedBeard" Stuart, one of the co-founders of Diesel Sellerz, who appeared on early seasons. Once Season 5 debuted in 2019, RedBeard had all but disappeared from the reality show.
Diesel Brothers is now airing its seventh season, and RedBeard is still nowhere to be found. Where is RedBeard from Diesel Brothers?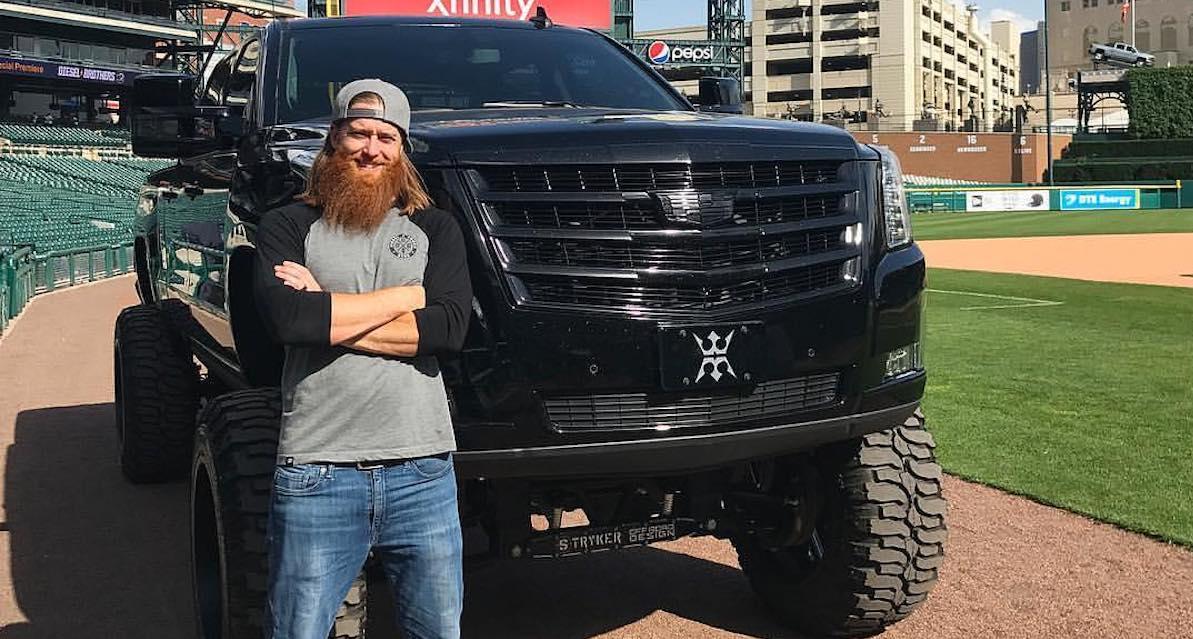 Article continues below advertisement
So, where TF is RedBeard? 
According to Discovery's website, RedBeard is still an official part of the Diesel Brothers cast. He even has the show's name listed in his Instagram bio.
RedBeard might have limited how much filming he is taking part in, or he could just be listed on the cast as a formality. While we don't see the man with the infamous ginger beard leaving DieselSellerz anytime soon, his last credited appearance on the show was in 2019.
Money Man RedBeard actually met Heavy D several years before he started the business, and when it started to take off, Heavy D turned to his business-savvy friend to help grow the company into the success it is today.
Article continues below advertisement
RedBeard recently celebrated his 12-year wedding anniversary. 
Diesel aside, RedBeard has proudly claimed that his greatest accomplishment has been "talking a super hot, amazing woman into marrying me" and he recently celebrated his 12th wedding anniversary with his wife, April Stuart, in May of 2020.
Article continues below advertisement
"Props to @casa.de.stuart for making it 12 yrs with me. Lord knows I haven't made it easy...and not only has she hung in there, but she's done it with style and grace. She is by far my best friend in the world....there's nobody ''d rather spend my time with. She's a fantastic mother, daughter, friend, partner and overall stellar human being," RedBeard wrote in the caption of his anniversary post on May 2.
The two are also the proud parents of four kids — Wolfgang, Luna, Sunny, and Rad. The kids appear to love outdoor activities as much as RedBeard and April. Whether or not they take to fixing up cars like their dad is TBD.
RedBeard is still definitely part of the 'Diesel Brothers' family.
In the time since RedBeard last made an appearance on Diesel Brothers, he's posted enough content on Instagram to put anxious fans at ease. RedBeard has done several giveaways with products from Diesel Power Gear, and he's even done a few Instagram unboxing posts.
Article continues below advertisement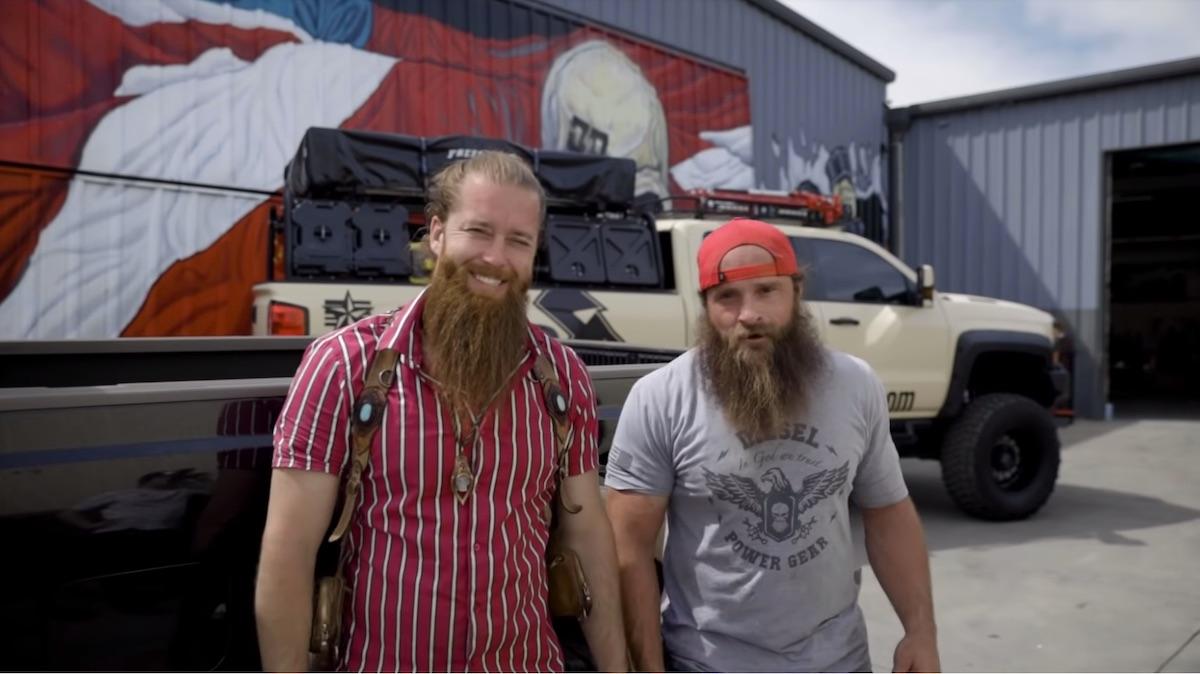 While RedBeard has not commented on his exit from the series, it doesn't appear like there is any bad blood between him and the remaining cast members.
He still follows both Diesel Dave and Heavy D on Instagram, and fans still flood his comments section from time to time to ask about his status on the show. So far, it doesn't seem like he's given an answer.
Diesel Brothers airs on Mondays at 10 p.m. on the Discovery Channel.