CBS's Dramedy 'So Help Me Todd' Boasts a Trendy City Feel — Where Was It Filmed?
CBS's new dramedy 'So Help Me Todd' sees a laid-back former private investigator solve crimes with his uptight lawyer mom. Where is it filmed?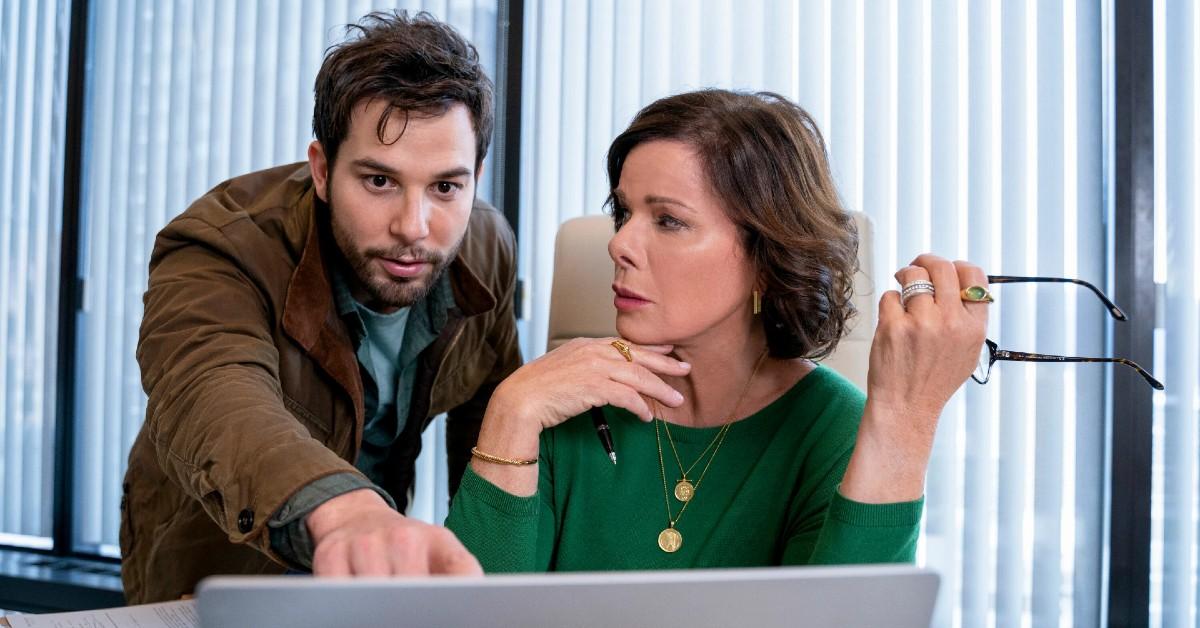 "You lost your P.I. license and you went to jail. And now you're working for Mom." Welcome to the chaotic world of CBS's punchy new dramedy So Help Me Todd. Created by Scott Prendergast, the series centers on the messy yet clever Todd Wright (Skylar Astin) — a former private detective with inventive methods and a too-relaxed analysis of the law.
Article continues below advertisement
In hopes of getting him back on his feet, Todd's uptight lawyer mother, Margaret (Marcia Gay Harden), hires her son as an in-house investigator. Naturally, the two polar opposites butt heads, all while solving crimes. Believe it or not, the procedural series is loosely based on Scott Prendergast's own life.
As the show is set in a lively city, you may be wondering where these unlikely partners are cracking cases. Let's discuss the series' filming locations.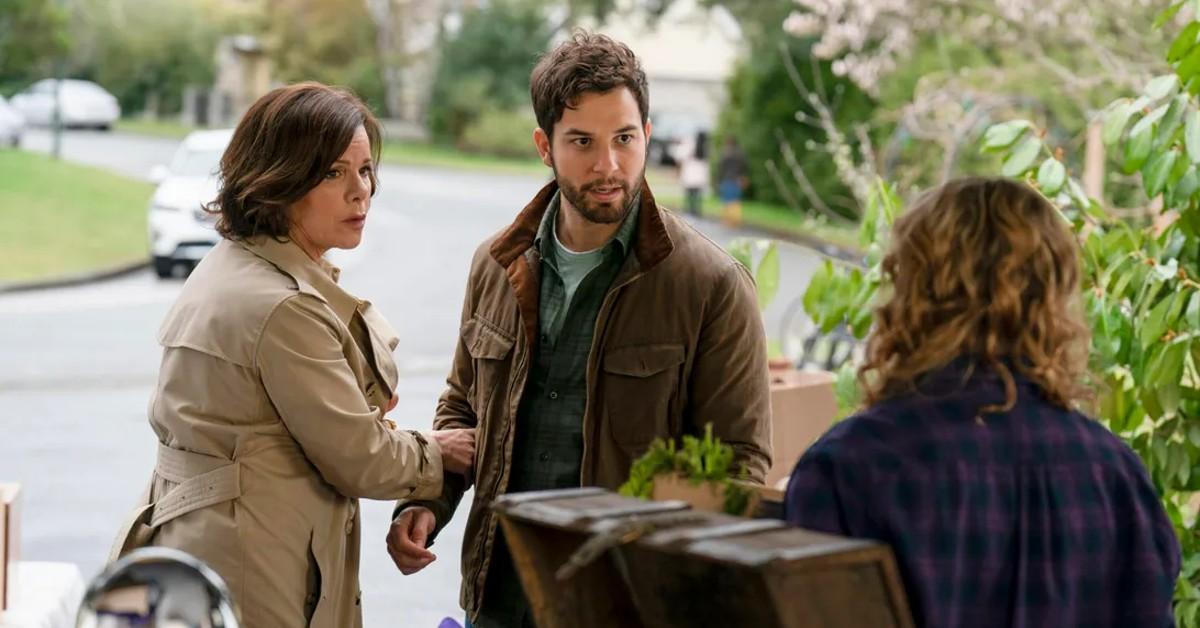 Article continues below advertisement
What city is 'So Help Me Todd' set in, and where is the show filmed?
As for where So Help Me Todd is set, the quirky events unfold in Portland, Ore. Considering Scott Prendergast — who's known for his 2008 film Kabluey — grew up in Portland, it's no wonder he chose the Rose City as the backdrop for Margaret and Todd's bickering.
OK, so it's not really the show's backdrop, as it was filmed in Vancouver, British Columbia. According to The Cinemaholic, Vancouver's TD Tower at 700 West Georgia Street reportedly acts as Margaret's law firm, Crest, Folding & Song.
The outlet further stated that, in August 2022, the cast and crew were seen shooting scenes in Vancouver's 3000 Block Main Street as well as inside the Vancouver Art Gallery at 750 Hornby Street.
Article continues below advertisement
The filming location was sort of a bummer for the creator, who holds Portland close to his heart. "My family's been in Portland forever, and Portland is such a huge part of my life," Scott told The Oregonian.
"I tried to get the show shot in Portland, but I couldn't pull it off," he continued. "The Canadian dollar was too attractive." We get it, it's hard to turn down those government incentives.
Article continues below advertisement
But Scott worked hard to really give his CBS series an authentic Portland feel. As mentioned by The Oregonian, Todd's doctor sister works in a Portland hospital, which brings to mind the Oregon Health & Science University.
Professional basketball team the Portland Trail Blazers and a newspaper called The Portland Sentinel are also highlighted in So Help Me Todd.
And though Season 1 wasn't filmed in Stumptown, Scott sees a future where it could be.
"I love Portland, and I wanted to present an image to the world of Portland as a fun, beautiful, exciting place," Scott Prendergast explained. "I hope So Help Me Todd is a hit, so that we can come to Portland, and shoot at Powell's, and I can have a Pizzicato Caesar salad."
New episodes of So Help Me Todd air Thursdays at 9 p.m. ET on CBS.