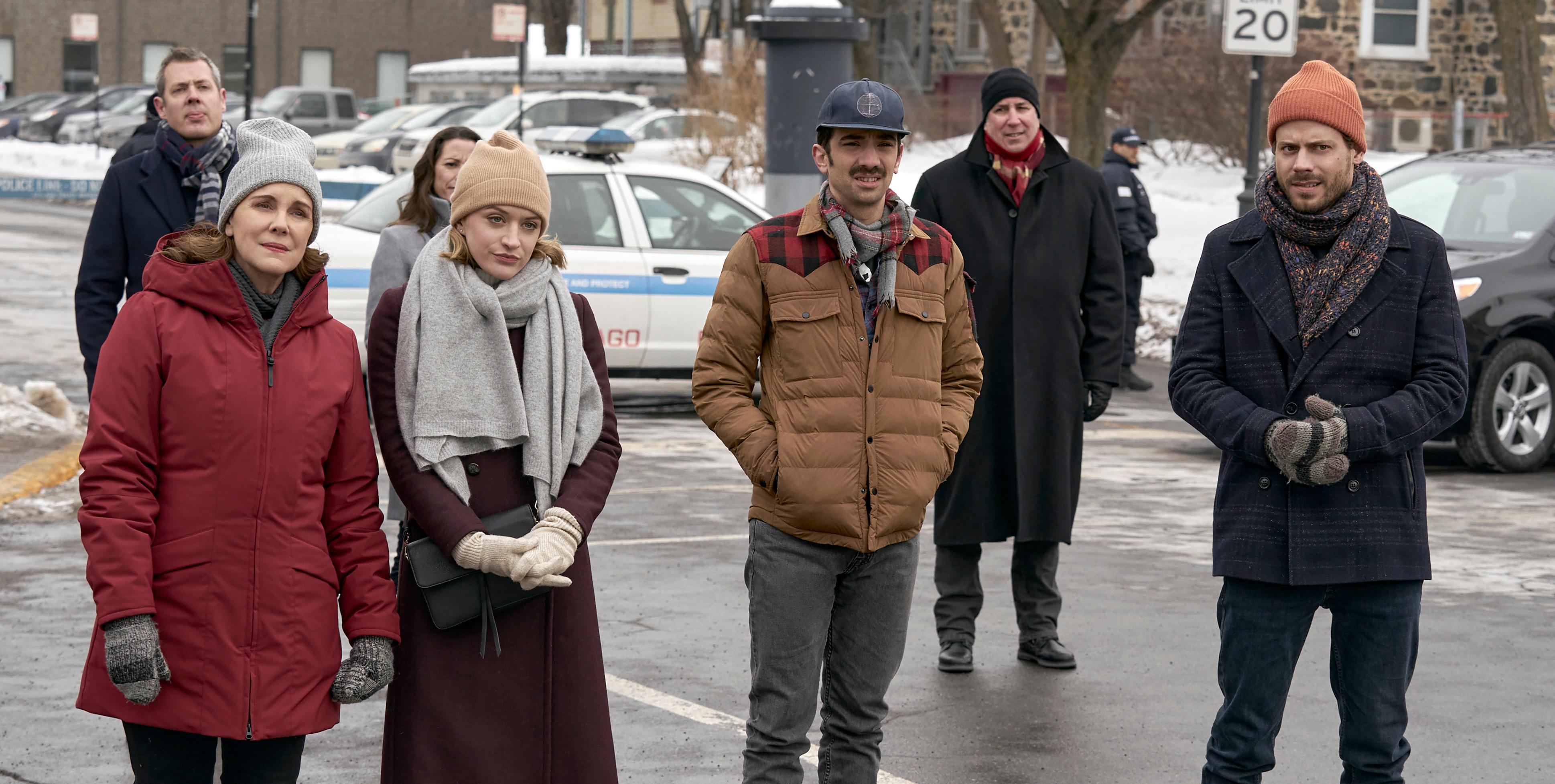 'The Moodys' Is Not Filmed in Chicago and Chicagoans Are Not Happy About It
The miniseries The Moodys became an unexpected hit after its first Christmas-themed season. While FOX originally anticipated turning the show into some type of anthology series, they had never imagined they'd simply be continuing the story of the Moody family, yet that's where we are.
Article continues below advertisement
As we follow the characters through their new lives in Chicago, many of us are wondering if The Moodys is actually filmed in Chicago. It's very common for television shows and movies not to film in the actual setting, but typically when the locality is such a big part of the story like it is in The Moodys, that's where they would actually film. For instance, the One Chicago Universe shows are also based in and filmed in Chicago. Let's dig into where The Moodys is filmed.
'The Moodys' is not filmed where we might expect.
Even though Chicago is basically its own character in The Moodys, the show is actually filmed in Canada, specifically in Montreal. Based on ProductionList.com, it seems that The Moodys' second season filmed in Montreal starting in January 2021, although there are no more details about which specific streets.
Article continues below advertisement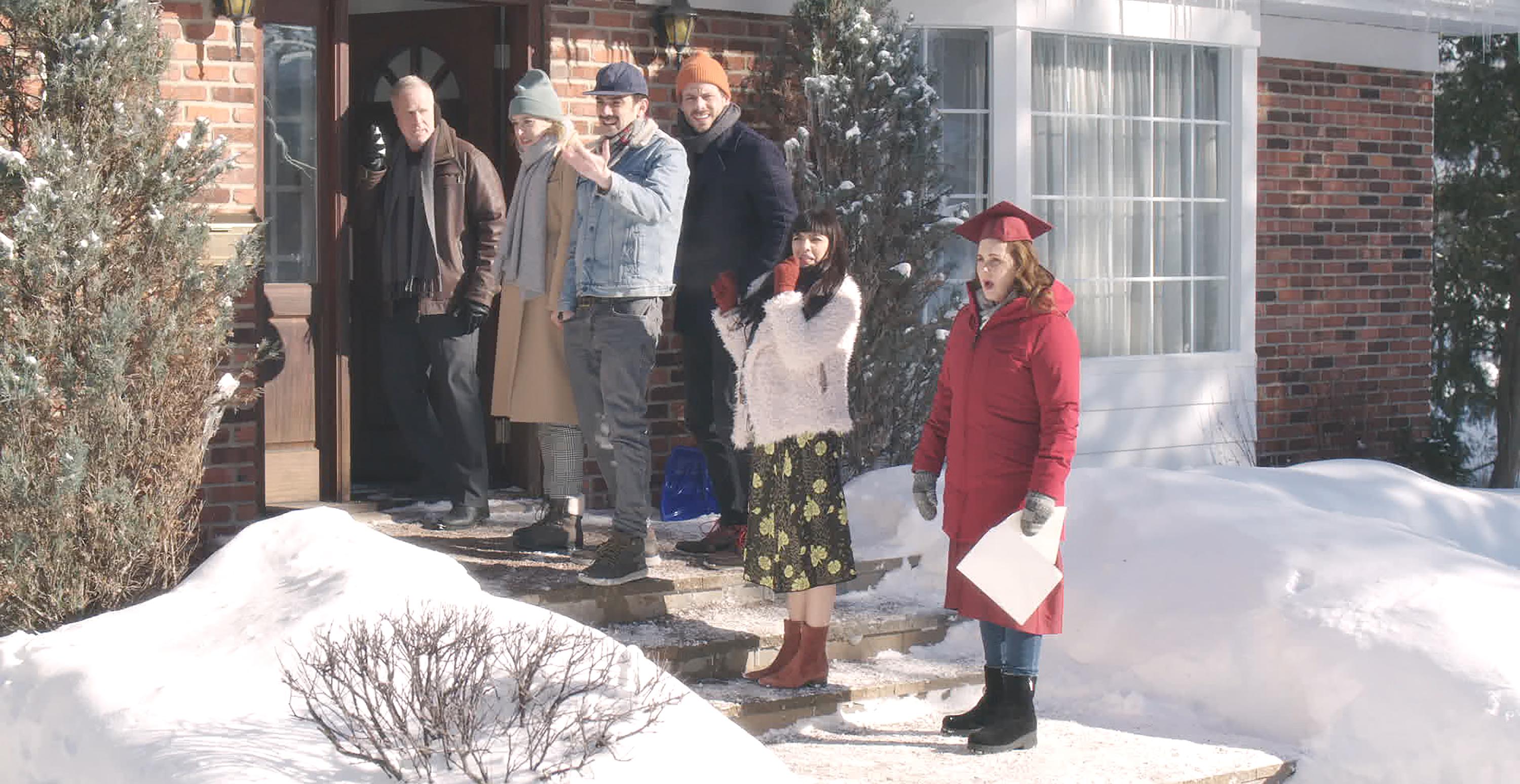 However, for the first season, someone caught the production crew on camera making adjustments to the borough of Verdun in Montreal, so this is likely where the second season was filmed as well.
Because the first season took place over Christmas, the production crew had to redecorate the area to look like Christmas in October. Some people, however, were not happy with the production crew's adjustments and shared the video to a Verdun Citizen Facebook Group.
Article continues below advertisement
Many television shows, like 'The Moodys,' are filmed in Canada.
Although it's normal for television shows not to film where they take place, this happens very frequently to Chicago-based shows and films. Apparently, it's very easy to dress up Canadian cities like Chicago, and shows such as Tiny Pretty Things and The Good Witch take advantage of this. Apparently, one of the big reasons for television shows filming in Canada (surprise, surprise) is money.
Article continues below advertisement
However, some Chicagoans are so enraged over the film industry using their namesake but not their locales that they created the hashtag #FakeChicago. One user who tweets out filming locations within Chicago shares every time they watch something and it takes place in Chicago but isn't filmed there. And typically, it's filmed in Canada.
For example, they were watching The Good Witch, which takes place in Chicago, but then there were hot dog stands multiple times, which is not a very Chicagoan motif. Another user tweeted, "Watching The Moodys on FOX and thinking about @filming_chicago ranting. #fakeChicago."
Article continues below advertisement
And when the Chicago Tribune covered The Moodys' first season, the piece's headline was simply, "Another Christmastime Chicago-set TV series filming in Canada," so it's become a big enough pattern that Chicago locals are not happy.
Whatever its reasons may be, we're still very curious to see where The Moodys will take us, and maybe one day we'll actually end up on-location!
Watch new episodes of The Moodys Thursdays at 9:30 p.m. EST on FOX.