We Can't Look Away From 'The Toe Bro,' A&E's New Foot-Focused Reality Show
Everything you need to know about 'The Toe Bro,' including where he's located and how you can watch his videos.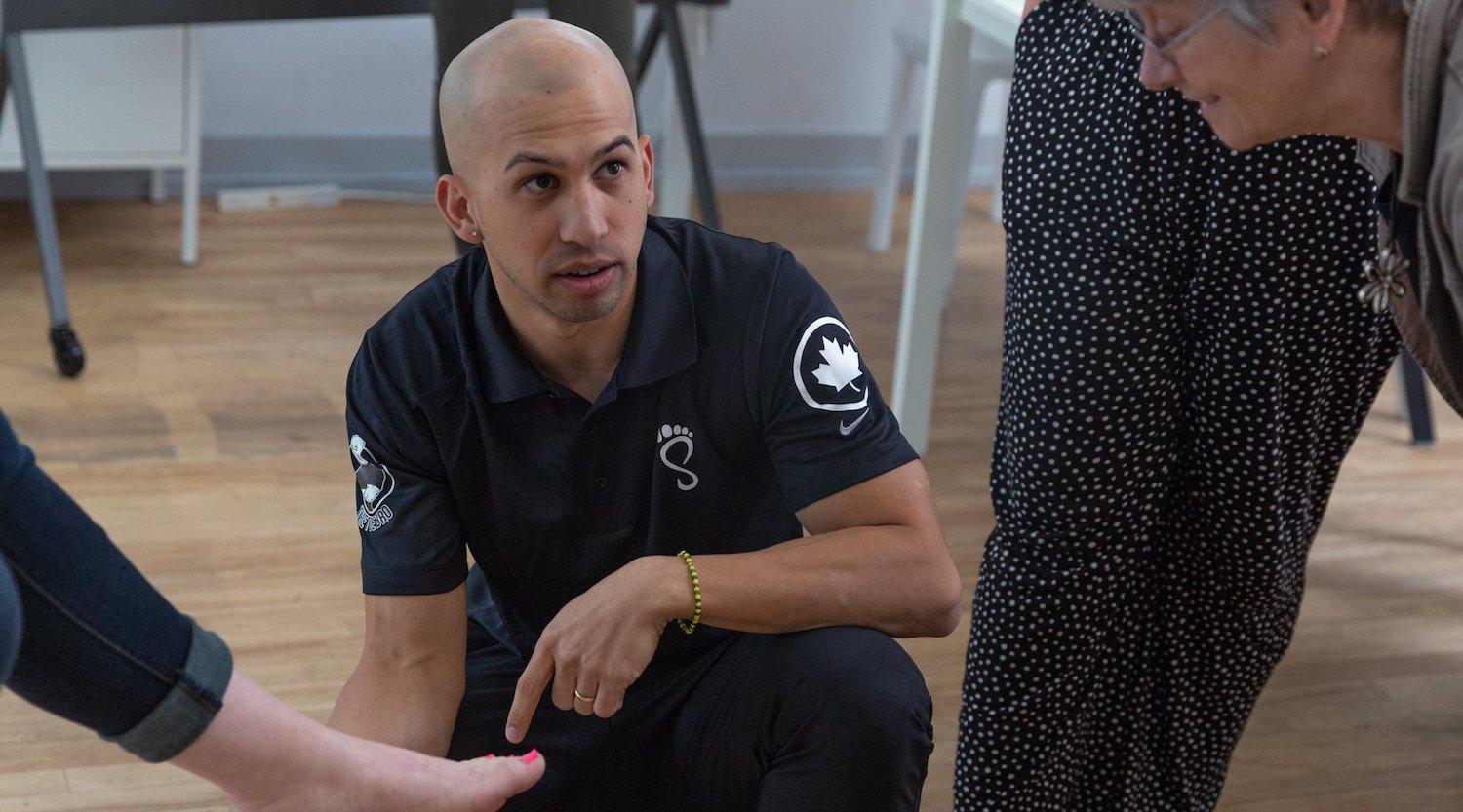 Forget Dr. Pimple Popper! A&E just debuted its own medical reality show that's giving the TLC series a run for its money in the gross-out department.
The Toe Bro follows foot specialist Jonathan Tomines as he treats everything from fungus to ingrown toenails. "Nothing phases me," the chiropodist told the network.
Article continues below advertisement
"I put on a good poker face. A lot of stuff smells really bad, but I will never say that. I never tell the patient, 'This is gross.' I try to make them feel as comfortable as I can."
Scroll down for more info on TV's newest guilty pleasure!
Where is "The Toe Bro" located?
Jonathan's practice is located in Toronto, Canada — the same office his dad used during his career as a foot specialist. The YouTube sensation has treated over 5,000 patients.
Article continues below advertisement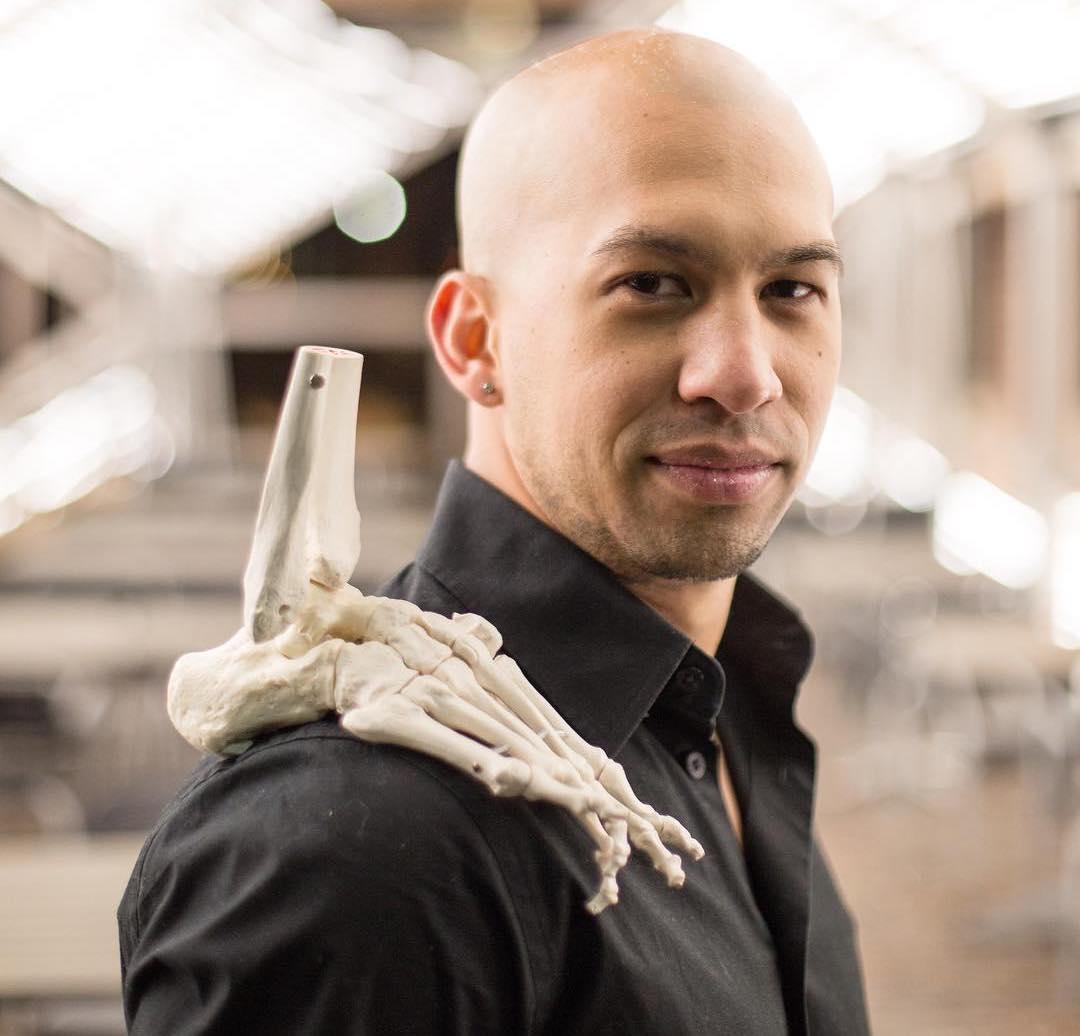 "Eighty percent of all foot problems happen from poor footwear: whether it's too tight, too narrow, too shallow, not enough padding, doesn't fit your foot properly or using the wrong shoe for the wrong activity," the doc explained in an interview.
"These things will cause ingrown toenails, thickened toenails, bunions, claw toes, foot pain, heel pain, ankle pain, blisters, callus, corns, pretty much everything."
Article continues below advertisement
And despite what it might look like, Jonathan revealed that he doesn't exactly enjoy the removal of, say, an ingrown toenail. "I don't get pleasure out of it. I get pleasure seeing the person looking at their foot [afterward]," he shared before adding, "I'm sure it's going to come up, but I do not have a foot fetish."
How to get on The Toe Bro show:
Sadly, A&E does not have an application form readily available for those interested in appearing on The Toe Bro. However, given that the network has a "Participate" button for a few of its other shows — like Hoarders and Intervention — you might be able to apply in the near future.
Article continues below advertisement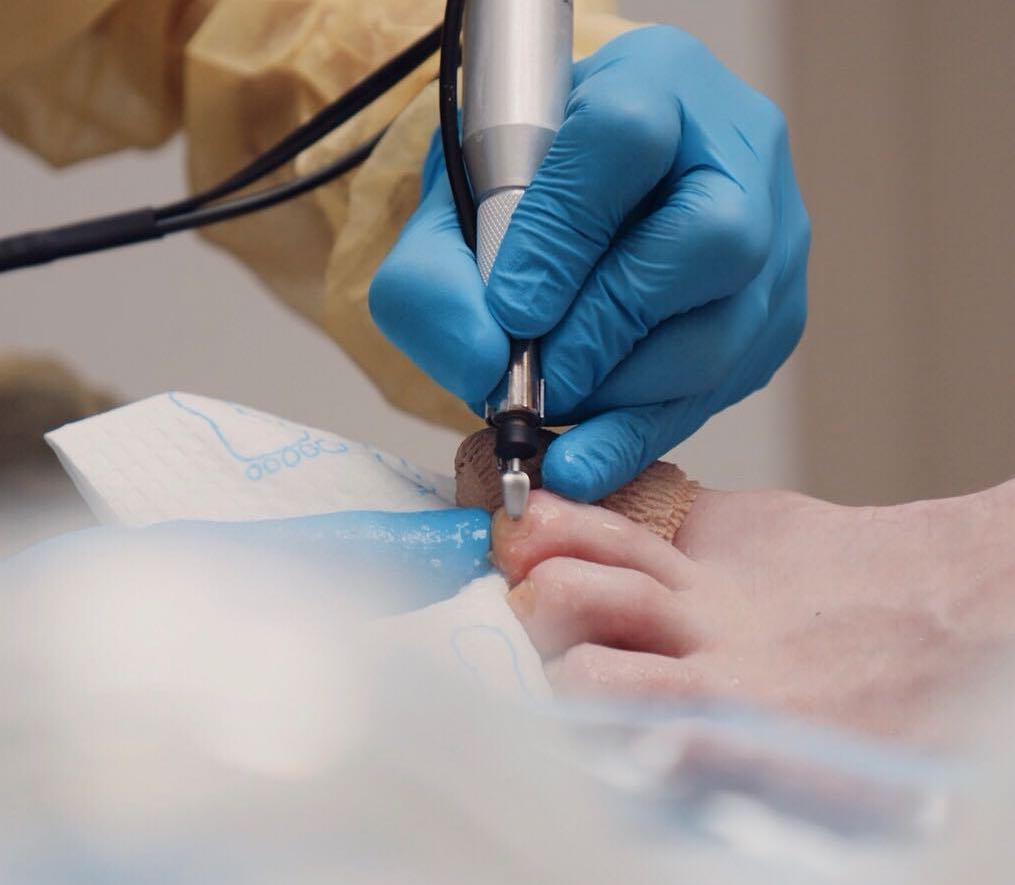 It's possible that the first season of the series, which premiered on March 5, is focused solely on Jonathan's existing clients. If the show is a success, he may open up his services to a larger patient pool.
Where can I watch "Toe Bro" videos?
Article continues below advertisement
Jonathan first made a name for himself on YouTube and his channel now boasts over 410,000 subscribers. Since he joined the platform in March 2017, his videos have racked up nearly 110 million views.
When asked why he thinks there's such an interest in wanting to watch other people's (often graphic) foot procedures, the chiropodist answered, "Feet are so relatable. Most people have feet, toenails. We have skin, and all these problems can happen to any one of us."
Article continues below advertisement
The Canadian reasoned, "People are fascinated [when they see foot conditions], and think, 'Wow, how did that happen?' or 'That happened to me' or 'This could happen to my foot.' They're engaged because they're worried about their own feet."
As for the craziest case he's ever seen, Jonathan recalled the time a barber stepped on a piece of glass. "He went to the hospital, got an X-ray and they found it, but they said it would come out on its own — that his body would push it out. But it healed over. So he's stepping on this piece of glass every day," the doc explained.
"Eight months later, he comes in the office. I saw the X-ray, numbed his toe and pulled the piece out." Talk about uncomfortable!
Watch new episodes of The Toe Bro Tuesdays at 10 p.m. ET on A&E.