Where Is Hilary Farr's New Show, 'Tough Love,' Filmed?
You recognize her name from HGTV's 'Love It or List It,' but Hilary Farr is truly starting her own television empire. Where is her new show, 'Tough Love,' filmed?
For years, Hilary Farr and David Visentin have kept it real for homeowners on HGTV's Love It or List It. Between the design maven's sharp eye and the real estate expert's sales skills, audiences have been delighted by the on-screen partnership of this competitive duo.
Article continues below advertisement
But now, Hilary has a new show and in anticipation of its premiere on Dec. 20, 2021, many of Hilary's fans are also curious about where Tough Love With Hilary Farr is filmed. Keep reading for everything you need to know about Hilary's new series.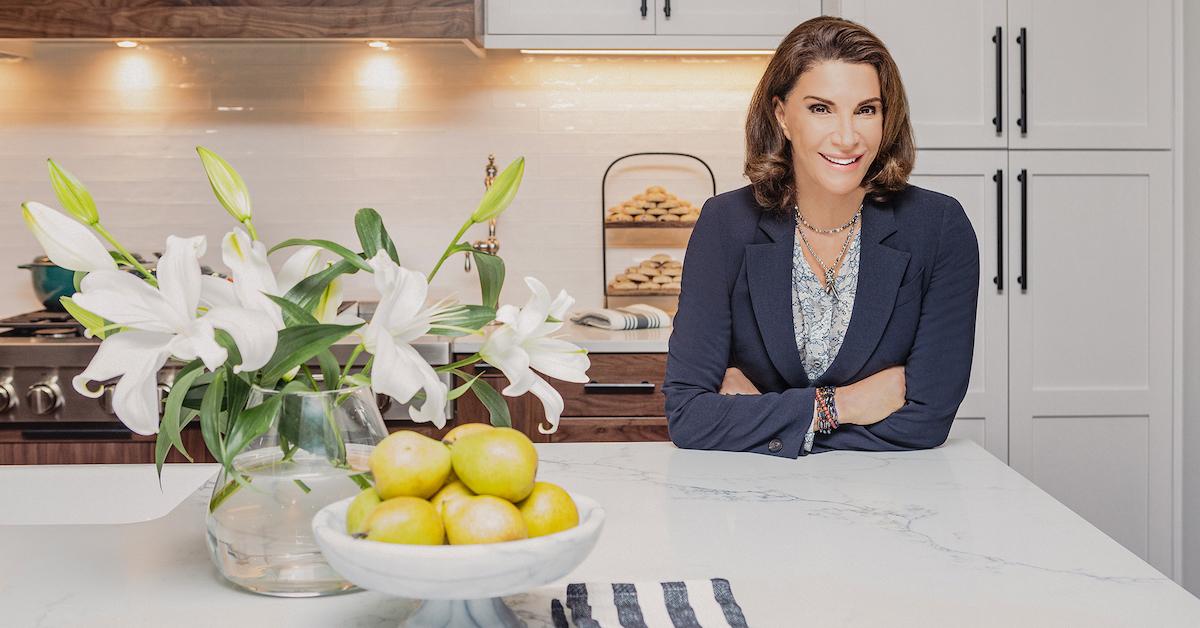 Article continues below advertisement
Where is 'Tough Love With Hilary Farr' filmed?
HGTV's Tough Love With Hilary Farr follows the beloved interior designer on her first solo endeavor as she meets with and helps families through the unique challenges that are causing a strain on both their homes and their relationships. Hilary will not only use her stellar design skills to revamp the houses of these families, but she will also draw from her own life experiences to help them get out of their relationship ruts and grow closer with their partners.
The first episode features a newlywed couple in "dire need" of Hilary's skills as they attempt to bring their families together under one roof. But where are the houses that Hilary visits and improves?
Article continues below advertisement
According to an interview with Love It or List It exec Brian Balthazar, who's also executive-producing Hilary's new show, Tough Love With Hilary Farr was filmed exclusively around the Philadelphia area. That means all the families that receive Hilary's honest advice and all the homes that she helps renovate are in and around the City of Brotherly Love.
Article continues below advertisement
The show was first announced by Discovery in February 2021 and wrapped filming in April. Hilary thanked the crew for their hard work in an Instagram post and credited them for the "amazing fun" she had while working on the show.
Self-admittedly "a bit short on the sugar," Hilary can be seen doling out her blunt opinions to the couples featured on the show in an exclusive sneak peek granted to People. HGTV viewers who are already with Hilary from Love It or List It are excited to see her show off a new side of her personality on the series.
In a press release, Hilary said, "For years, I've helped thousands of people love their homes, Now I'm working with families whose problems are way bigger than bad floor plans. Upgrading these spaces will be a challenge, but transforming these homeowners' lives is where the real work begins. The end result is always worth it."
Tough Love With Hilary Farr premieres on Monday, Dec. 20, at 9 p.m. EST on HGTV.