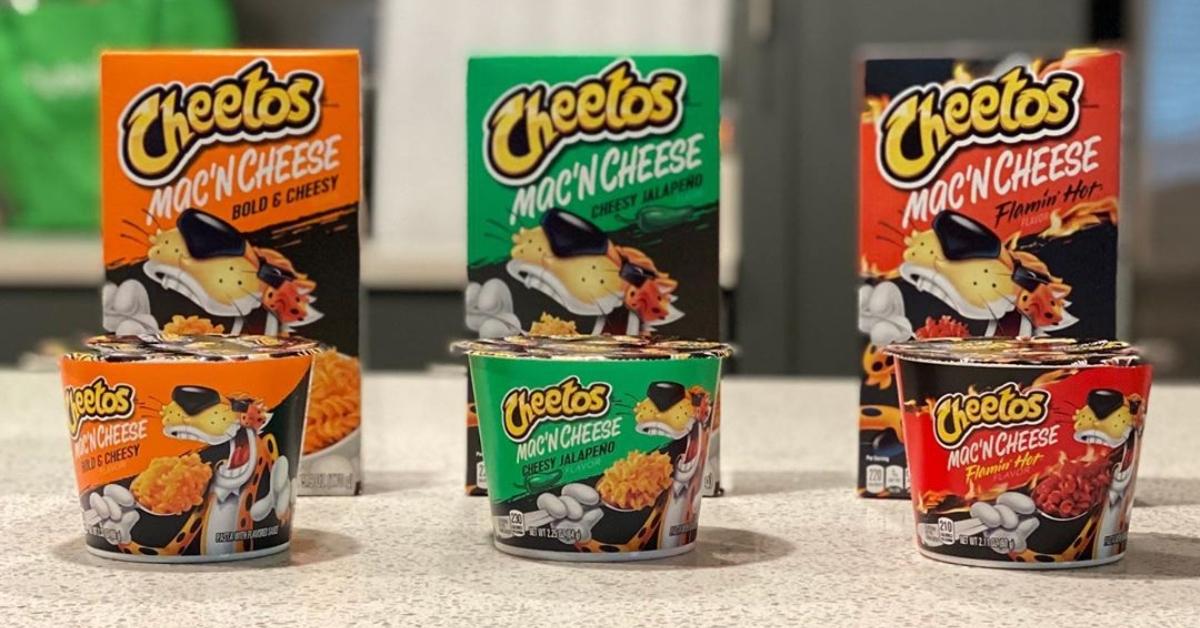 Cheetos Releases Mac n' Cheese in Three Flavors — Here's Where to Snatch Them Up!
Watch out, because this new product is dangerously cheesy!
Cheetos are a staple snack in many household pantries across the U.S. With numerous flavor combinations, its crunchy texture, and finger-licking cheesy red / orange coating, it is the perfect bite-size snack for people of all ages. And, it's one of our favorites.
Article continues below advertisement
While the company has introduced fans to new products throughout the years, such as popcorn, cheese puffs, Fantastix, and more, Cheetos has just announced a new item that will be hitting supermarket shelves near you: mac 'n cheese.
Keep reading to find out how you can get your hands on this new delicious snack!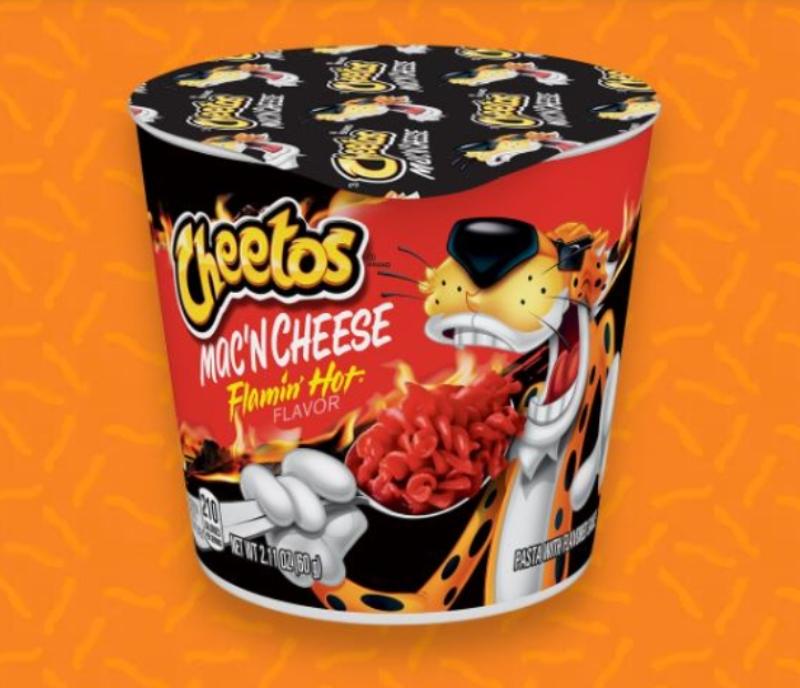 Article continues below advertisement
Here's where to buy Cheetos' Mac 'N Cheese!
Luckily, 2020 has graced us with something to look forward to. The new Cheetos Mac 'N Cheese comes in either a box or a cup and the corkscrew pasta will be available in three flavors: Bold & Cheesy, Cheesy Jalapeño, and Flamin' Hot.
Basically, eating Cheetos for dinner will now be socially acceptable.
The Instagram account @SnackGator shared pictures of the new products, writing, "You aren't dreaming, this is a real thing, and it's glorious! These are on the Walmart website, so we know they'll be in store there pretty soon."
Adding, "Even better, they suggest several #CheetosMacHack ideas to crumble different Cheetos products over these super cheesy meals. UHHHHH - YUM! Which one are you trying first?"
Article continues below advertisement
The Cheetos product is currently available online or in Walmart stores. You can pick up this quick meal for just under $1. Yes, the retailer currently lists the products for just $0.98. So, why not try all three flavors? We sure will be!
However, just like toilet paper, it seems this item is a super hot commodity. Currently, a few flavors are sold out on Walmart.com. To avoid scouring your local Walmart stores, simply sign up for the email alert, which will notify you when it is back in stock.
Article continues below advertisement
Fans react to Cheetos' Mac 'N Cheese
Following the announcement of the cheesy new product, fans of the brand immediately took to Twitter to share their reactions. "Unfortunately scientifically speaking if i don't eat the flamin' hot cheetos mac n cheese in the next 3 hours i will die," one person tweeted.
Another person wrote, "I wanna try the New Hot Cheetos Mac & cheese."
This individual posted, "Flamin' hot cheetos mac 'n cheese sounds like something i'd buy and immediately add to the never consumed archives section of the pantry." While this person tweeted what we are all thinking: "I've been mostly behaving diet-wise, but that's over..."
Seriously, our quarantine diet is officially over. Someone call Chester Cheetah because we want this Cheeto Mac 'N Cheese ASAP!