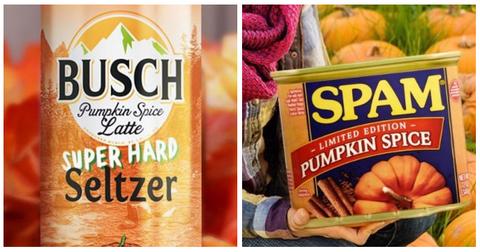 Check out These 18 Pumpkin Spice Foods You'll Either Love or Hate
By Amber Garrett

Updated
I'm sorry if you're not ready for Hot Girl Summer to be over, but it's almost fall, and you only need to go grocery shopping to confirm it. Already, stores are trotting out Halloween candy for sale and some of us — yours truly included — are longing for sweater weather and all things fall. But I gotta tell you, the pumpkin spice lobby has really been taking things too far the past few years.
While there are continual seasonal favorites such as pumpkin spice lattes, cookies, and ales that are must-haves this upcoming fall, brands are attempting to capitalize on the PS obsession. Check out these 18 pumpkin spice foods you can try — if you really want to.
Swiss Miss Pumpkin Spice Hot Chocolate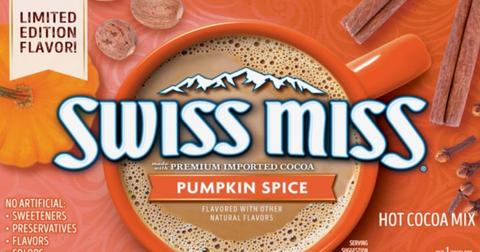 Introduced in 2019, Swiss Miss combined two favorites: hot chocolate and pumpkin spice. The sweet drink is certainly a cozy dose of fall with a hint of cinnamon. If you're looking to get your hands on this creation, pick it up at your local Walmart or Target at the beginning of September.
Choceur Pumpkin Spice Flavored Yogurt Covered Pretzels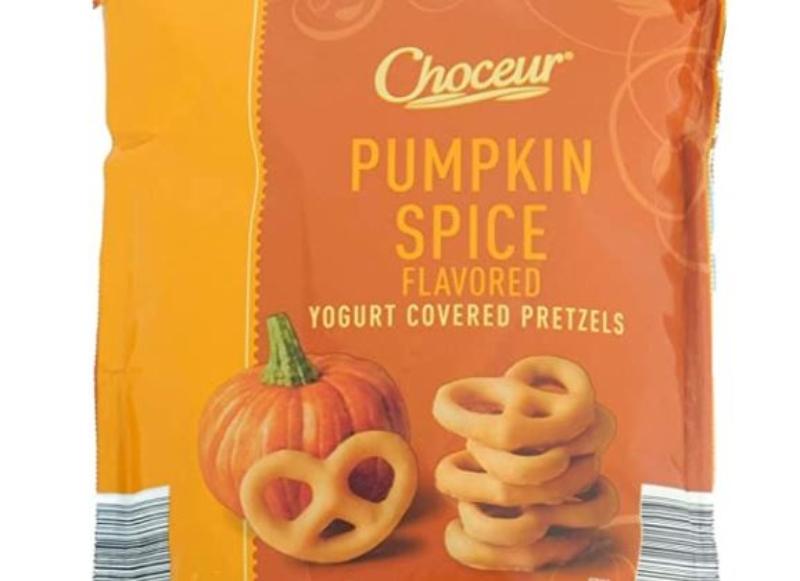 If you're looking for a salty, sweet snack, look no further than Choceur Pumpkin Spice Flavored Yogurt Covered Pretzels. You can get this tasty snack on Amazon.
Mrs. Renfro's Pumpkin Salsa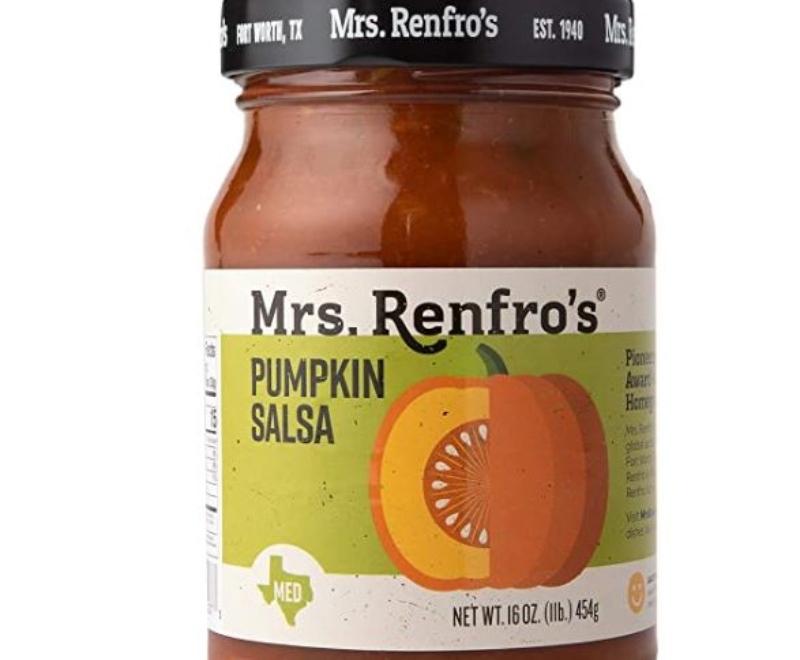 Well, this is definitely not a flavor combination we would have imagined. If you're looking for a more daring PS item, check out Mrs. Renfro's Pumpkin Salsa.The item combines bits of real pumpkin and typical salsa ingredients. As advertised, it's "Thanksgiving on a chip."
Pumpkin Spice Spam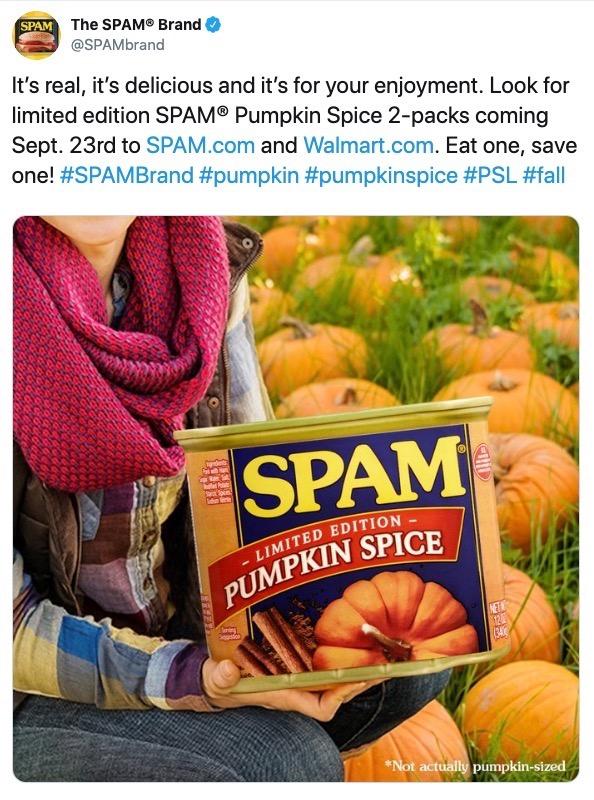 I don't really eat much meat, but when I did, I was not a Spam hater. It has a special place in Hawaiian and Filipino cuisine that I respect. I am finding it hard to respect this pumpkin-spice Spam, however. To clarify, there is no actual pumpkin in this product, but it's flavored with the typical spices found in pumpkin pie: cinnamon, clove, allspice, and nutmeg.
Pumpkin Spice Hummus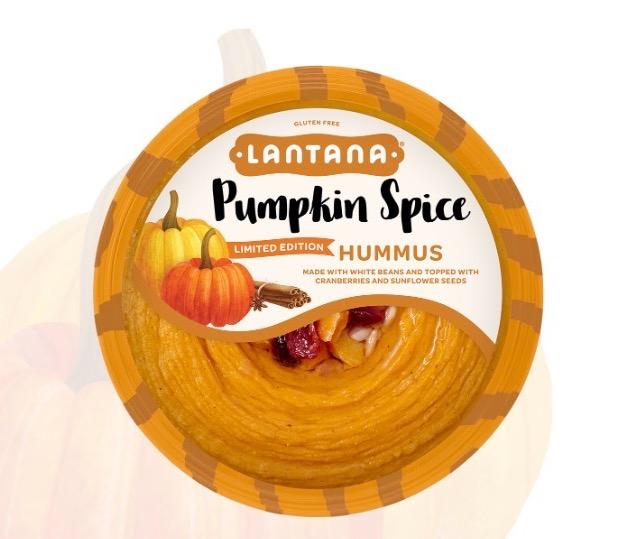 Several hummus brands have hopped on the pumpkin train, some with a savory take and others who thought dessert hummus was an unmet demand in the market. I don't know who needs to hear this, but nobody asked for dessert hummus. Please stop.
Pumpkin Pie Spice Pringles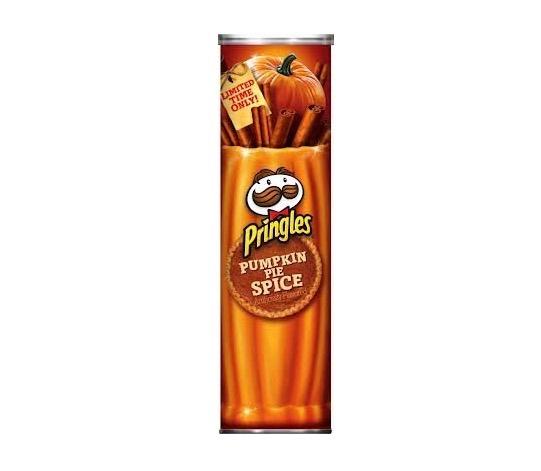 Once you pop, you can't stop... vomiting. Thanks to Lay's and their limited-edition weird flavors, it seems Pringles saw that as a challenge and came out with this monstrosity.
PSL Hard Seltzer
The internet went a teensy bit insane in 2019 when the staple of summer — aka hard seltzer — appeared to be joining hands with the basic staple of fall. Busch Beer tweeted a now-deleted post promoting an upcoming PSL-flavored hard seltzer. The brand now says it was a joke, but I'd bet real money that tweet was a test balloon to see if there was a market for such a thing. Thankfully, the world hasn't quite gone this insane just yet.
Pumpkin Spice Instant Pudding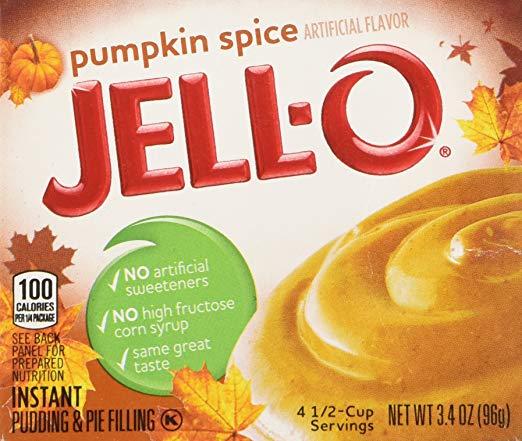 Have you ever been eating a slice of pumpkin pie and thought to yourself, "This is pretty good, but I wish it was just a tad mushier"? Then do we have the product for you. Are there grosser pumpkin spice products on the market? Absolutely, see above. But unless you recently had your jaw wired shut, I don't see a need for a pumpkin dessert requiring even less chewing than the original.
Pumpkin Spice Protein Powder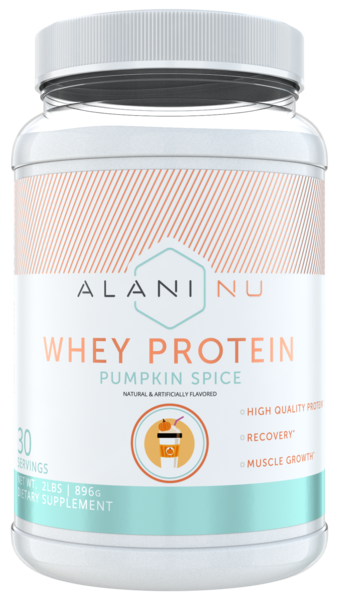 Look, I get it (sort of). You want to enjoy your favorite autumn beverage without all the carbs, and if you're trying to put on muscle mass anyway, what better two-bird solution than this PSL protein powder? But how often do you taste a protein powder of any flavor that doesn't taste chalky and artificial? I assure you, this isn't any better. At least chocolate tends to mask those qualities better than other flavors like strawberry or vanilla.
Pumpkin Spice Whipped Peanut Butter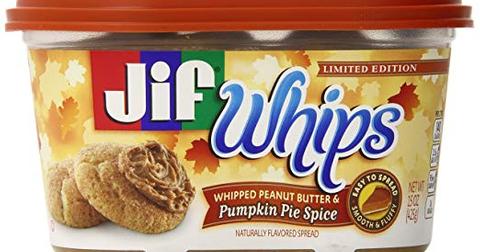 No! Why would you do this to peanut butter? Also, just so you know, when you buy anything pre-whipped, be it yogurt or peanut butter, you are buying air. You are essentially saying, "Give me 30 percent less of that thing in the same jar, but charge me the same. For air."
Pumpkin Spice Oreos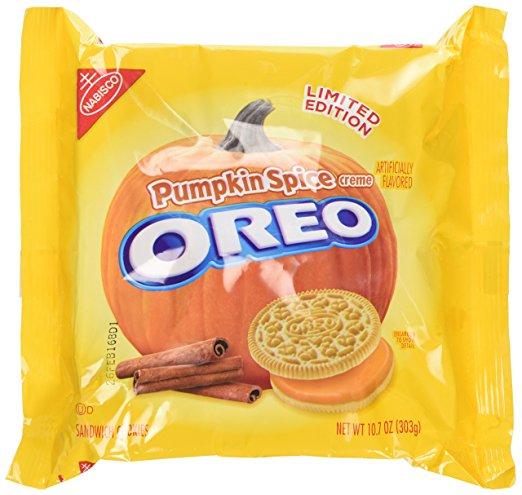 Call me a hater, but I'd say 90 percent of Oreo variants are gross and certainly not an improvement on the original. But this one is possibly one of the worst. The off-putting orange filling doesn't help.
Pumpkin Greek Yogurt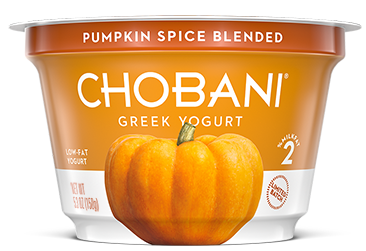 I know Yoplait has pretty much made a whole ad campaign on replacing delicious desserts with yogurts desperately masquerading as said delicious desserts, but we expected better from you, Greek yogurt.
PSL Peeps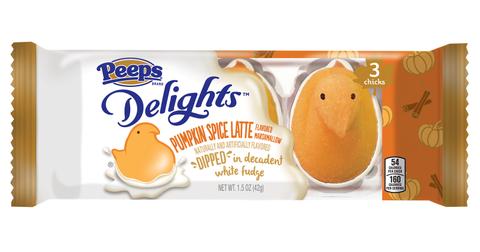 I understand that Peeps brand is only trying to stay relevant all year by branching out to other holidays, and I can't shame their hustle. However, Easter's most divisive candy has no place in the fall. Get thee behind me, satanic chickens.
Pumpkin Pie Kit Kat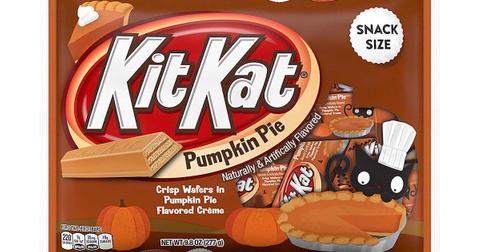 Why would you desecrate one of the most perfect candies on Earth in this manner? While I am normally enthusiastic about Kit Kat variations, this one is a hard pass.
Pumpkin Spice Bagels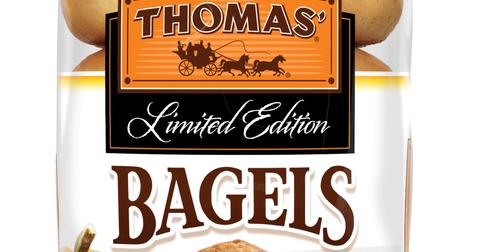 As a resident of New York City, I am legally required to object to any and all bagel abominations. I'm pretty sure possession of these is a prosecutable offense within the five boroughs.
Pumpkin Spice Wine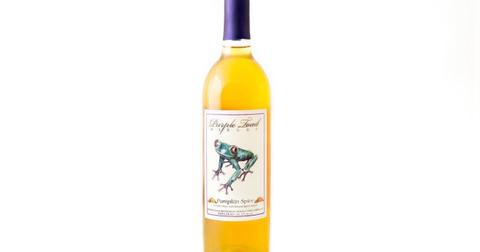 This Kentucky winery doesn't shy away from sweet fruit wines, including this Pumpkin Spice variety flavored with real pumpkin, cinnamon, cardamom, allspice, and nutmeg. If you're big on those flavors or maybe just a huge Harry Potter fan, this will be your fall fave, but it honestly sounds like a big hangover to me.
Pumpkin Pie Pop-Tarts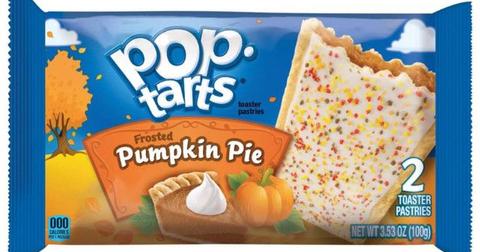 As a big fan of all things s'mores (including the Pop-Tart), I begrudgingly acknowledge that these probably hit the spot when you're craving pumpkin pie for breakfast, but unless you have a can of whipped cream to spray on top, I have a feeling you're going to be disappointed.
Pumpkin Spice Marshmallows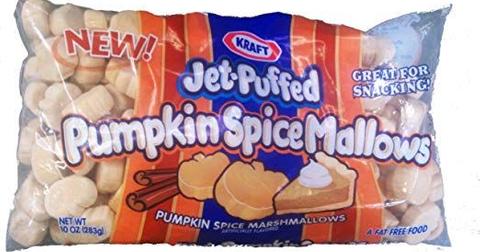 And speaking of s'mores, I guess if you wanted to ruin my favorite dessert you could use these Pumpkin Spice Mallows. The package says they're "great for snacking," though I'm guessing your doctor and dentist would probably disagree.