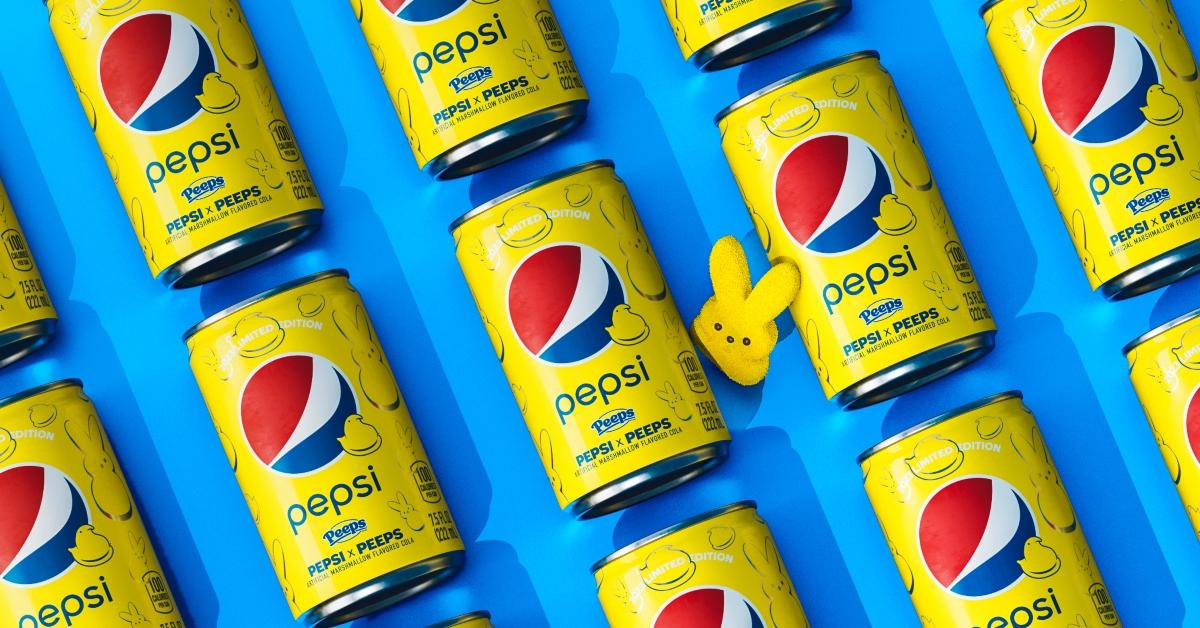 Peeps-Flavored Pepsi Is Back — Here's Where to Buy It!
Back by popular demand Pepsi will now sell its Peeps-flavored soft drink nationwide. Yes, the marshmallow-y candy and sugary soda has teamed up again to give fans a burst of sweetness.
The (questionable?) Pepsi flavor broke the internet and enticed cola drinkers in 2021. At the time, the limited edition soda known as Peepsi quickly flew off store shelves, and the marshmallow-flavored drink began being "sold for hundreds of dollars on the secondary market," the news release stated.
Article continues below advertisement
With spring just around the corner, Pepsi's Peeps-flavored cola is making its sugary return. And this time, Pepsi is releasing a whole flock of cases!
So, where can customers who are hoping to snag a few cans of Peeps-flavored Pepsi buy the elusive soft drink? Keep reading to find out!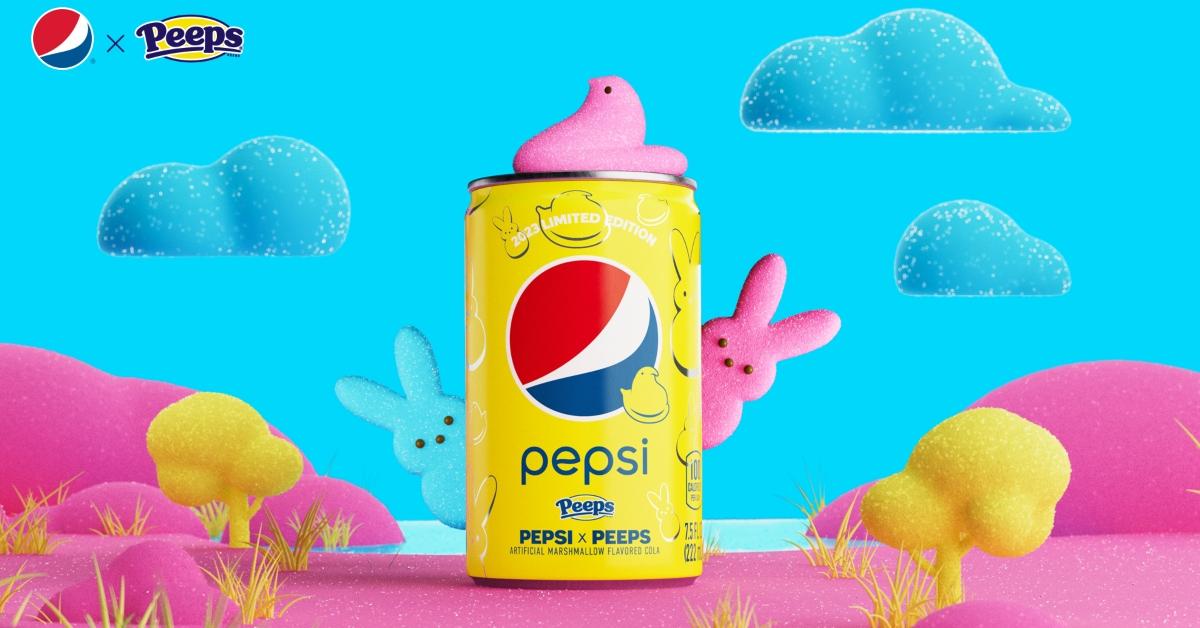 Article continues below advertisement
Here's where to buy Peeps-flavored Pepsi.
Following the success of Peeps and Pepsi's initial collab, the two have partnered again to release their limited edition Peepsi.
"We couldn't be more excited to reignite our partnership with PEEPS bringing two iconic brands back together after the frenzy of consumer interest in 2021," said Katelyn Meola, Pepsi brand Director in a press release.
"The collaboration is truly unparalleled – a delicious and refreshing treat, celebrated by two loyal fanbases, that brings unapologetic enjoyment to Pepsi and Peeps lovers all over the country. Since only a few fans were able to get their hands on the coveted cans last time, we're thrilled to give everyone across the country the chance to indulge in Pepsi X Peeps this time around," the statement continued.
Article continues below advertisement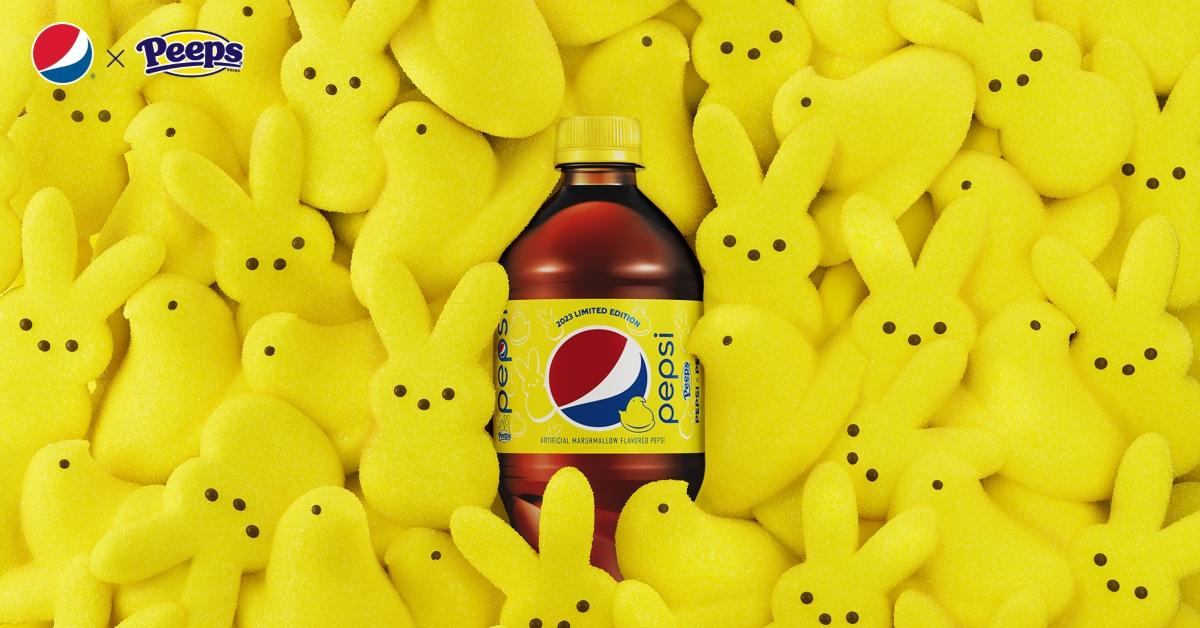 The Peeps and Pepsi products are available to purchase nationwide in 7.5 oz Pepsi mini-can multipacks and 20 oz. bottles. To get your hands on the delicious collab, check out local stores, including Walmart, Dollar General, and Target, as well as your nearby grocery stores.