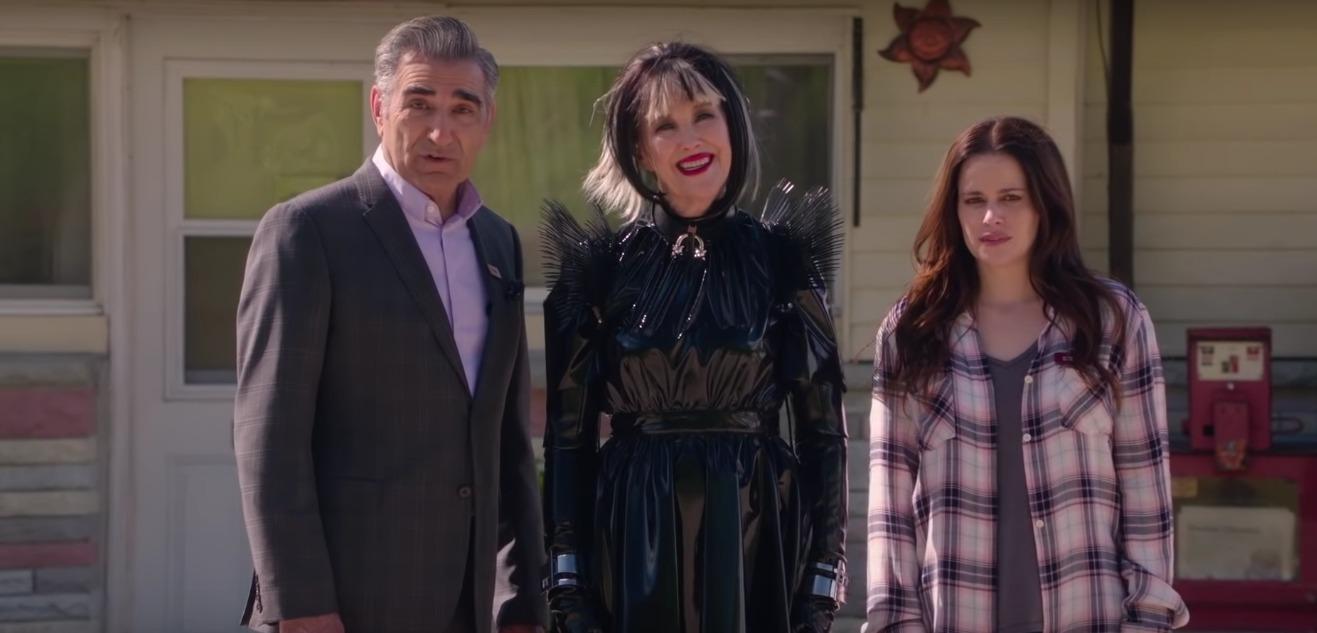 'Schitt's Creek' Is Coming to an End — Here's Where to Watch the Final Season
All good things must come to an end. And even if most fans would agree that six seasons of Schitt's Creek is nowhere near enough to get to know the Rose family and their merry band of outsiders, here we are. But because it's all coming to an end sooner rather than later, you're going to need to know how to watch Schitt's Creek so you don't have to wait until it's all over to see how it ends. Go ahead and shed a few tears for Rose Apothecary and the Rosebud Motel, because you know you want to.
Article continues below advertisement
Where to watch Schitt's Creek:
In a world of streaming platforms and different ways to watch shows digitally, Schitt's Creek has managed to remain true to its roots on cable television. You can watch new episodes live on Tuesdays at 9 p.m. ET on Pop and in Canada, you can find new episodes weekly on CBC. You can also stream new episodes on the Pop Now app or CBC Gem.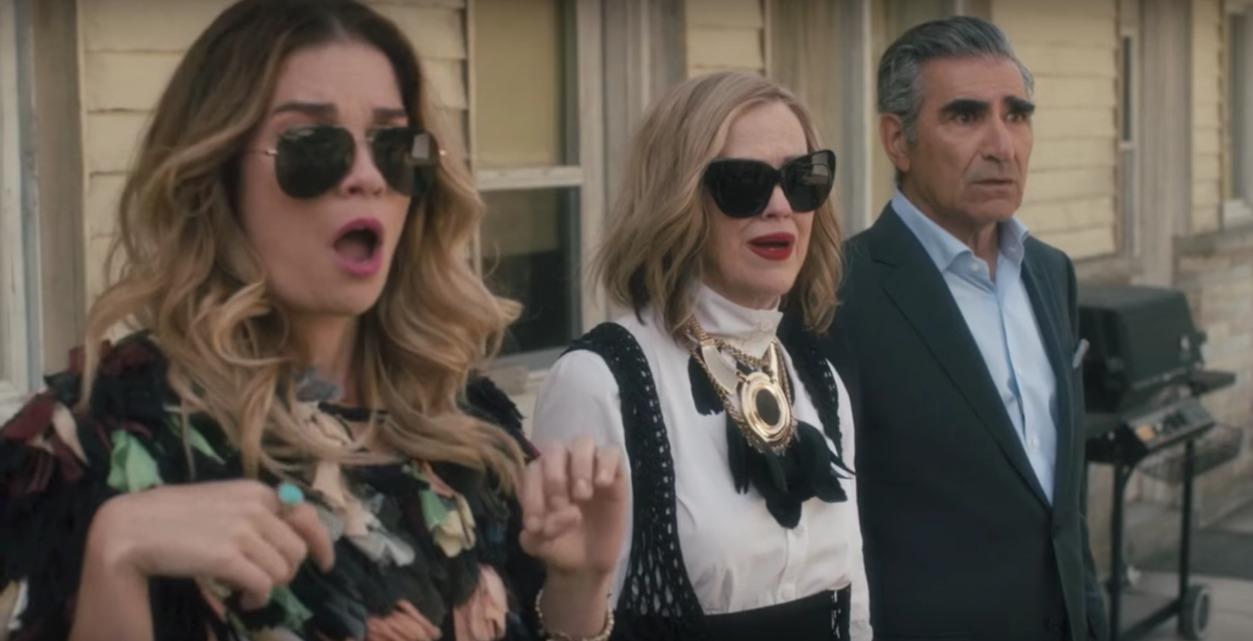 Article continues below advertisement
Unfortunately, not all cable packages or even providers offer Pop, so you might be in a pickle if your plan is to watch Season 6 of Schitt's Creek live each week. If you're lucky enough to have access to any of these options, however, then you're good to go. Just try not to cry as each episode ends and you're that much closer to the end of Schitt's Creek as we know it.
You can still watch Season 5 on Netflix.
Just in case you aren't totally caught up, you can still watch the most recent season on Netflix before you embark on the final season. For now, the first five seasons are all still on Netflix, and there seems to be no end in sight for that. So if you can't remember if Alexis went with Ted on his volunteer mission or just want to see how David and Patrick fell in love all over again, the episodes are available for streaming.
Article continues below advertisement
David and Patrick's wedding could be a big part of the final season.
The Season 6 trailer teased a wedding, which can only mean fans will get to see David and Patrick tie the knot before the show is over. And Dan Levy, who plays David, hinted to Out that David could be a bridezilla if it comes to that. As it is, it's hard to imagine David not getting a dream wedding, come hell or high water.
Article continues below advertisement
"There is now an engagement, so I would hope that at some point we might get a wedding," Dan told the outlet, though he didn't outright give any spoilers away. "I can't confirm or deny." Even so, there's no reason not to hope for the best, since a large part of the past couple of seasons was watching David and Patrick fall for each other.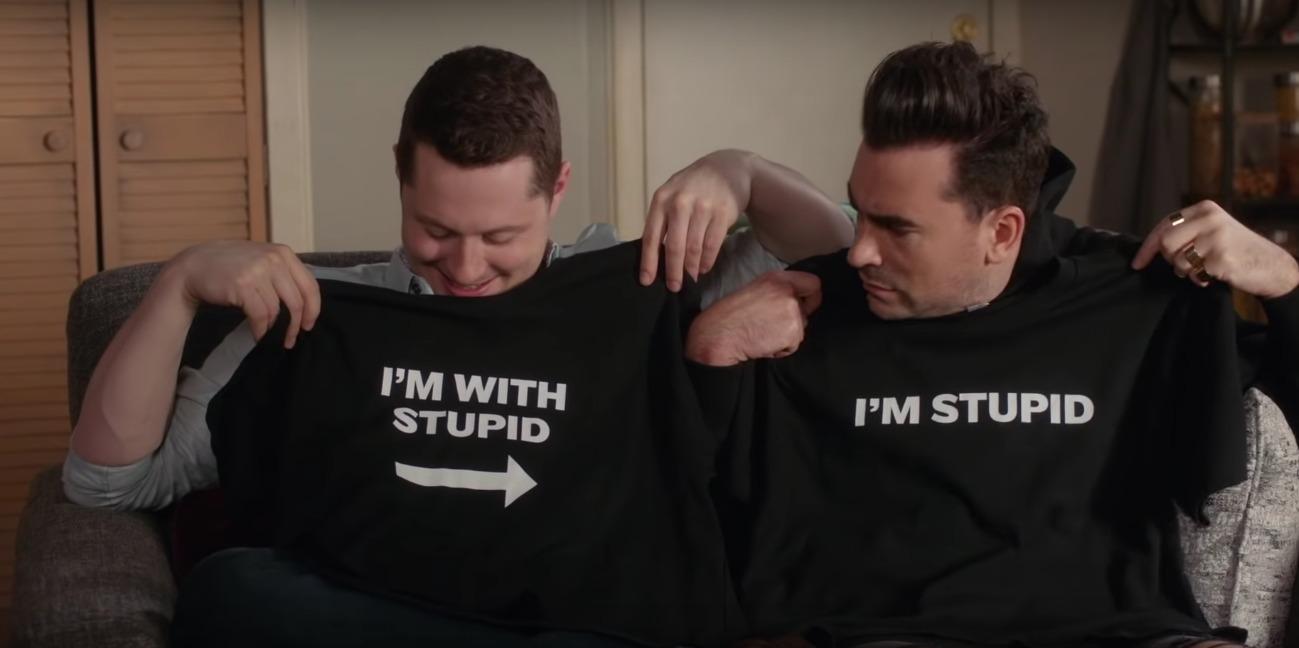 How many episodes is Schitt's Creek Season 6?
Luckily, no one is getting shafted as far as how many episodes Schitt's Creek Season 6 will have. Like the two seasons that came before it, Season 6 will have 14 episodes. That means plenty of time to round out and wrap up everyone's respective storylines. Though to be fair, you're still totally entitled to a good cry when it's time to say goodbye to David, Moira, and the rest of the gang.
Watch Schitt's Creek on Tuesdays at 9 p.m. ET on Pop.