Here's Where You Can Stream All 9 Seasons of 'The Game,' In Case You're Hooked
Three seasons of 'The Game' were just released on Netflix, but you may be wondering where you can stream Season 4 — along with the rest of the seasons.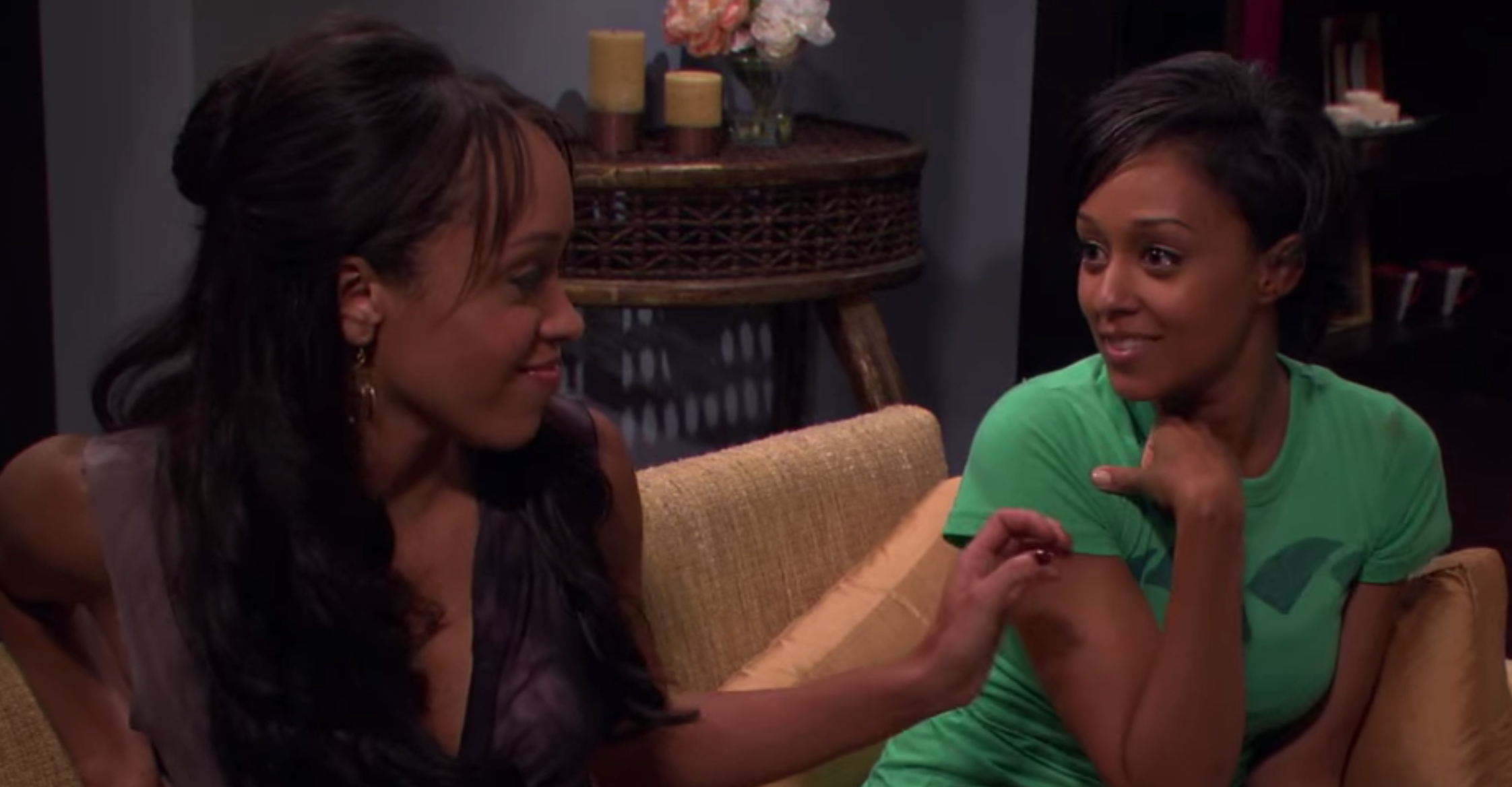 The Game, a series created by Mara Brock Akil and premiered back in 2006, is going to be our next quarantine binge. A Girlfriends spinoff, The Game centers around several women who are in relationships with football players, and stars Tia Mowry, Brandy Norwood (aka, Brandy), Wendy Raquel Robinson, Coby Bell, Hosea Chanchez, and others. If you want to re-watch the show or start streaming it for the first time, Netflix actually just dropped the first three seasons of The Game.
Article continues below advertisement
But where can I watch 'The Game' Season 4?
If you're wondering where to watch The Game Season 4 (and beyond), you're in luck, because it's not just available on Netflix. All nine seasons of The Game are available to stream (for free, if you have an account) on Hulu, Peacock, and CW Seed (which you don't even need a subscription for).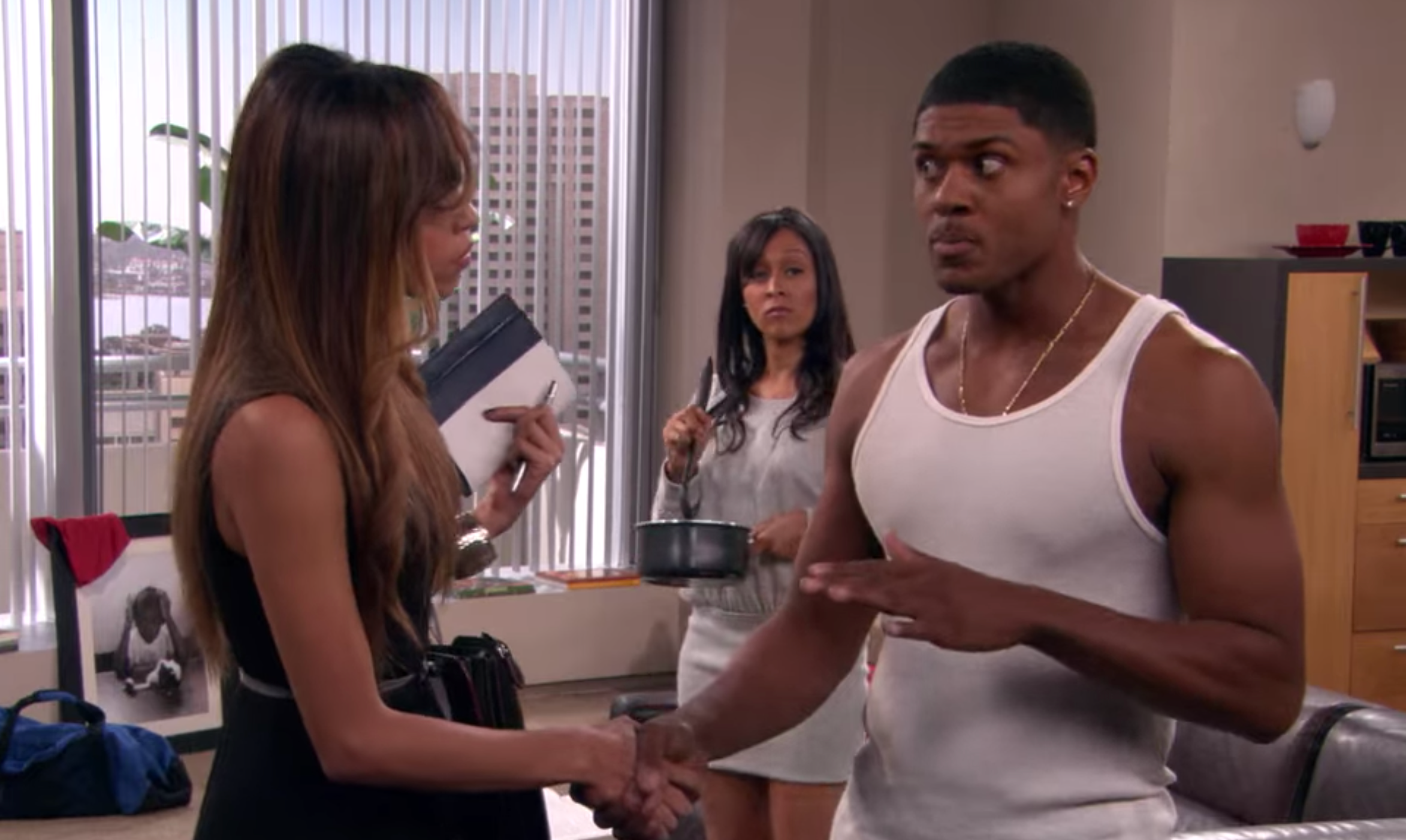 Article continues below advertisement
The Game originally ran on The CW for three seasons until it was canceled after its third. Luckily, BET and CBS worked something out and the show was renewed in 2010, and the fourth season premiered January 2011. A record-breaking 7.7 million people watched the premiere, which made The Game the most popular sitcom premieres in cable history (your loss, CW!).
So, before you get annoyed that Netflix doesn't have all nine seasons of The Game, know that it's most likely a licensing issue, since only the first three were aired on The CW (and Netflix probably has a specific licensing deal with them).
Article continues below advertisement
For those of you who haven't watched The Game or need a little refresher: The series follows Melanie Barnett (Tia Mowry), who gave up a free ride to Johns Hopkins University School of Medicine so that she could move to San Diego to be with her football star boyfriend, Derwin Davis (Pooch Hall). He plays for the made-up team called the San Diego Sabers.
Article continues below advertisement
In San Diego, Mel meets the other women who support their football player boyfriends, husbands, and sons. Things get chaotic pretty quickly, since there's a "hierarchy" in the group of women, depending on their roles and their S.O.'s roles.
Mel is also told to be on her toes at all times because of all the women who are willing to do basically anything to snag a football player boyfriend, due to how much money they make. Will Mel and Derwin make it? What will happen to all her relationships with the other girlfriends, wives, and moms? Does Mel ever learn to fit in? Does Mel earn her medical degree?
If you haven't seen the series or don't remember, we obviously won't spoil it. Watch all the seasons of The Game on Hulu, Peacock or CW Seed!
To show that Netflix is pushing toward a more diverse library of entertainment, The Game makes one of seven Black sitcoms they've added (including Sister, Sister, Moesha, Girlfriends, The Parkers, and One on One & Half & Half).