You Can Actually Visit the Village From 'A Very Charming Christmas Town'
Lifetime's 'A Very Charming Christmas Town' is set in a town in California full of festive decorations and vibes, but where was the movie filmed?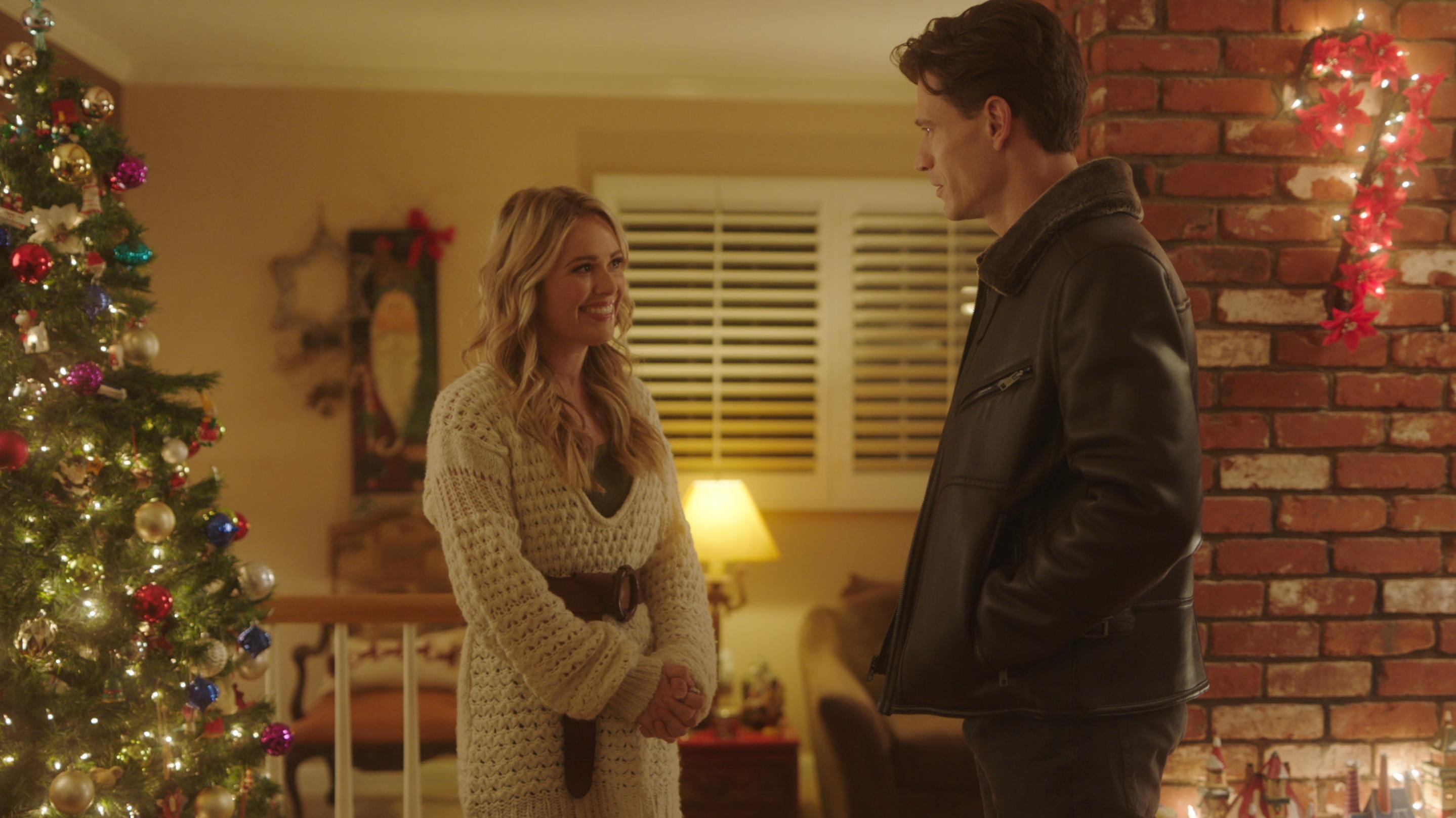 For some, there are few things more synonymous with the winter holiday season than Hallmark and Lifetime movies. So when Lifetime's A Very Charming Christmas Town premiered, holiday movie fans were all over the romance and wonder of yet another Christmas TV movie set to the backdrop of a winter wonderland. In this case, that wonderland is in a small California town.
Article continues below advertisement
Because of its clear Danish architecture and adorable small-town vibe, some viewers might assume the town is actually somewhere in New England. But, as it turns out, Solvang, Calif. is very much real and you can visit it yourself in real life. You probably won't be met with a Christmas-covered village, but its real-life setting lends a much-needed tone to the movie.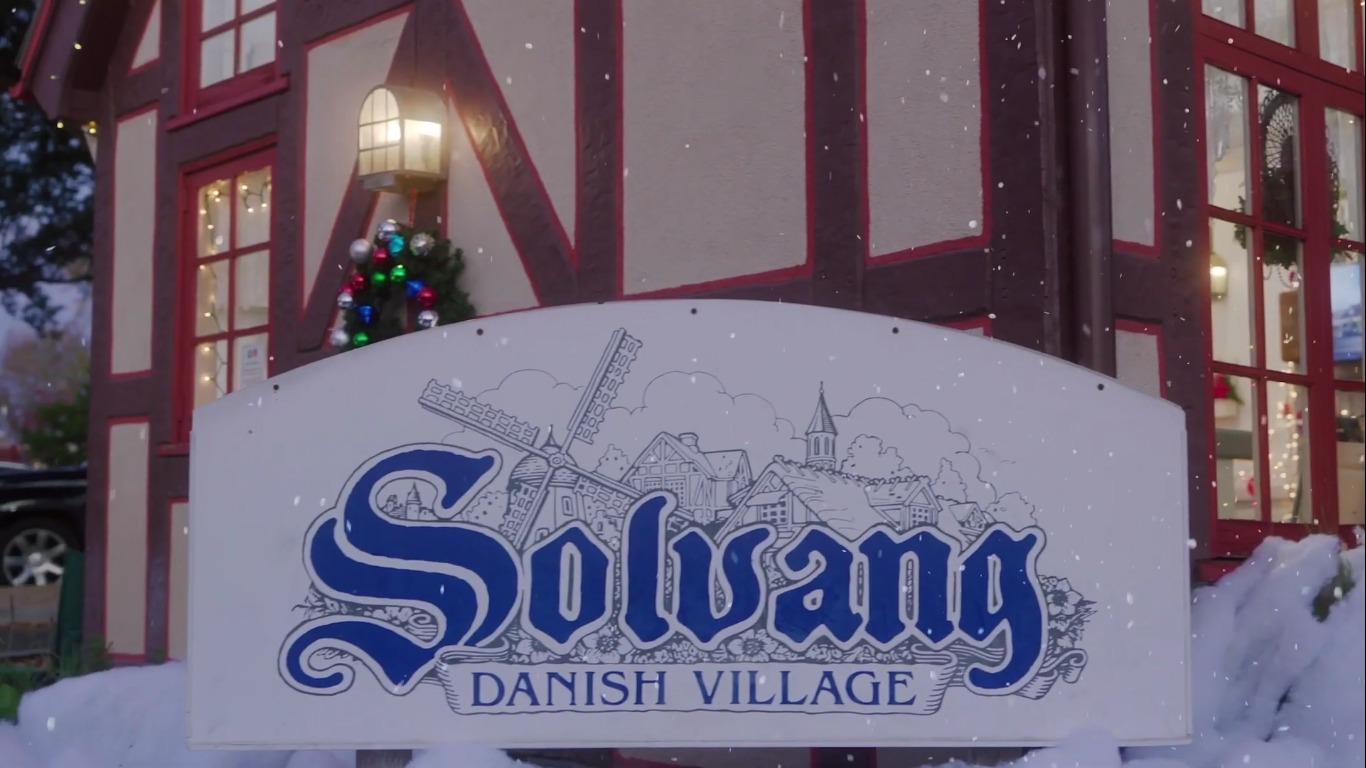 Article continues below advertisement
Where was 'A Very Charming Christmas Town' filmed?
A Very Charming Christmas Town takes place in Solvang and it was filmed entirely in the small town. In real life, Solvang has a population of a little more than 6,000, making it a genuine small town. But the fact that the buildings and shops are real instead of made up to give the Lifetime movie more of an authentic Christmas feel helps give it an even more welcoming vibe.
In real life, Solvang (meaning "sunny field" in Dutch) is in the heart of Santa Barbara County aka wine country. It's home to numerous wineries that tourists visit throughout the year. And even if the adorable chocolate shop of A Very Charming Christmas Town isn't somewhere you can visit, you can still enjoy the sweet, sweet nectar of wine, and it's sort of the next best thing.
Article continues below advertisement
Solvang isn't one of the top Christmas towns in the USA in real life.
In the movie, travel blogger Aubrey Lang visits Solvang, which is perceived as the "Most Christmas-y Town in the USA." She travels there with the notion that she will be met with a town that is more of a tourist attraction than one with genuine townspeople who love the holidays. Instead, she finds her Christmas spirit (as well as feelings for the local chocolatier). Because why wouldn't she?
Article continues below advertisement
There really are towns in the United States which are routinely voted as being the best Christmas towns for their Christmas spirit or scenery, but Solvang isn't one of them. At least, not officially. Country Living named Newport, R.I. as one of the best for its month-long holiday celebration. Park City, Utah also ranked high on the list for its yearly tradition of skiers and snowboarders leading a parade down the mountains with torches to welcome Santa.
Article continues below advertisement
'A Very Charming Christmas Town' features a talented cast.
The movie transformed the already idyllic Solvang into a Christmas haven, but it already had a cast to help make the story that much more adorable. Aubrey is played by Natalie Hall, known for her roles in True Blood, UnReal, and the Charmed reboot. Jon Prescott, who plays her love interest Sawyer Larson, was in the 2017 Hallmark Christmas movie Sharing Christmas and has been in a number of TV shows over the years.
Luckily, a prerequisite for being part of Lifetime's "It's a Wonderful Lifetime" Christmas movie lineup isn't being in other made-for-TV romantic holiday movies. But Jon and Natalie seem to be more than up for the task of bringing their characters' predictable but super adorable romance to life in A Very Charming Christmas Town.