'Cobra Kai' Has Finally Landed at Netflix — Here's What You Need to Know
'Cobra Kai' continues the story of Daniel LaRusso and Johnny Lawrence after their fight at the end of 'The Karate Kid,' but where was it filmed?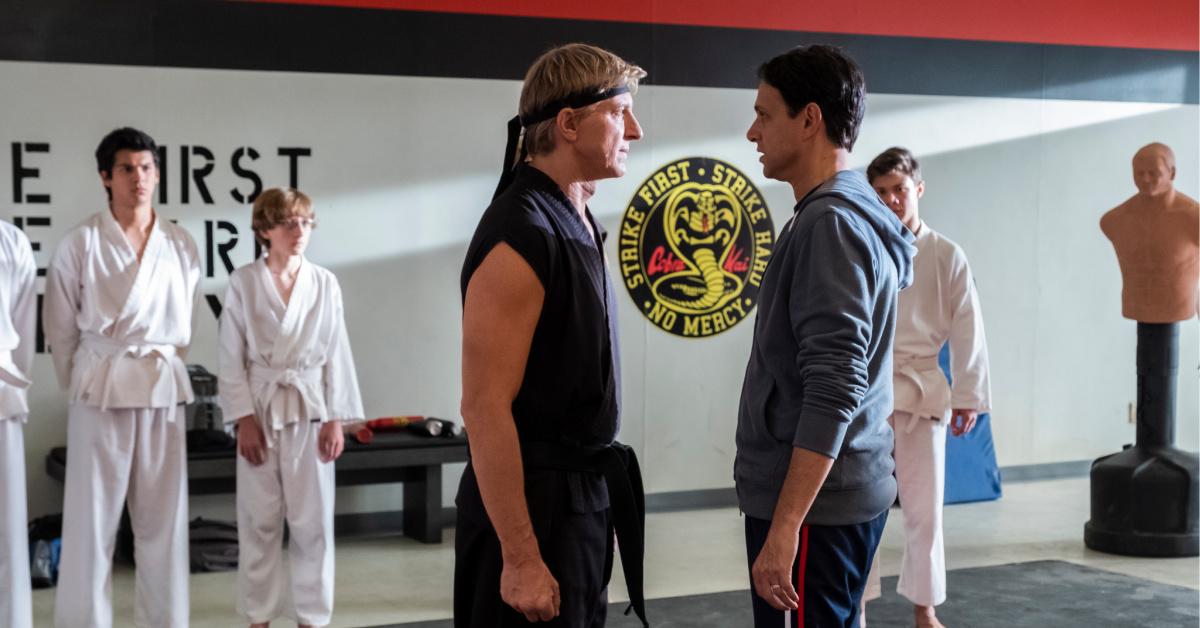 It's been 34 years since Daniel LaRusso and Johnny Lawrence faced off at the All-Valley Karate Championships, but their rivalry is anything but over. While most of us rooted for Daniel in The Karate Kid, we never really got to see the other side of the story. Thanks to Cobra Kai, that has now changed.
Article continues below advertisement
If you've already binge-watched the first two seasons of Cobra Kai (which is now — finally — available to stream on Netflix), you may have some questions. Specifically, you may be wondering where Cobra Kai was filmed. We can help with that! Here's what we know.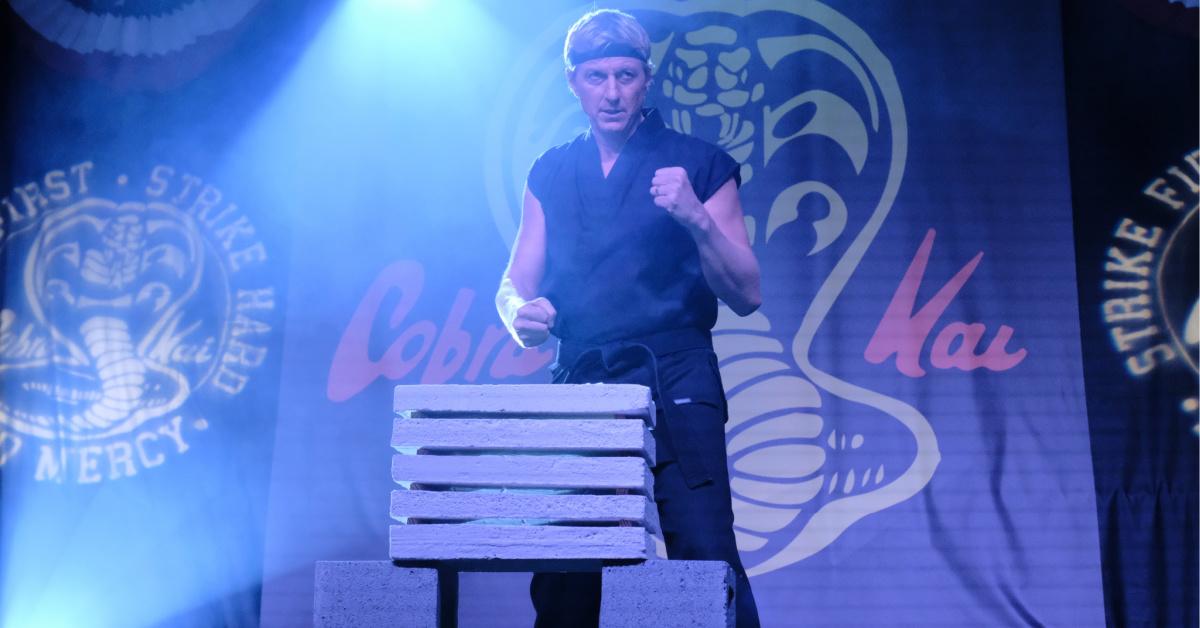 Article continues below advertisement
Where was 'Cobra Kai' filmed?
Although Cobra Kai has only recently been added to Netflix's library, it was filmed way back in 2017 — seems like a lifetime ago, doesn't it? Just like The Karate Kid, Cobra Kai takes place in Reseda, Calif. However, it may surprise you to learn that the series was not actually filmed in California at all.
In fact, Cobra Kai was filmed primarily in Atlanta, Ga. One flashback scene, in particular, was filmed at the former Landmark Diner Jr., which you may also recognize from a few scenes from Parks and Rec. Other Georgia locations include Union City, Marietta, and the Briarcliff Campus of Emory University. The (fictional) Cobra Kai dojo was located on Lakewood Avenue in Atlanta. Although a lot of filming took place in Georgia, some exterior shots were also filmed in Los Angeles.
Article continues below advertisement
Interestingly enough, Karate Kid was actually not filmed in Georgia — probably because it was filmed before major tax incentives for filming in the state were introduced. The prequel to the new series was filmed primarily in various locations throughout Los Angeles, with some scenes filmed in New Jersey and others in Arizona.
Article continues below advertisement
What is 'Cobra Kai' about?
Cobra Kai takes up right where the first Karate Kid film left off… plus 30 years. In the decades following his harrowing defeat at the 1984 All-Valley Karate Tournament, Johnny Lawrence (William Zabka) is at rock-bottom. He's an unemployed handyman who is regularly haunted by his wasted life. He happens to rescue a kid named Miguel (Xolo Maridueña) from bullies, and decides to turn his life around and get back to his karate roots.
Johnny reopens the infamous Cobra Kai dojo, resulting in his old rival Daniel LaRusso (Ralph Macchio) taking notice. Unlike Johnny, Daniel has led a successful life. He's married and works as a successful businessman, but he still feels as though something is missing. Obviously, the only thing to do is reignite his decades-old rivalry with Johnny (hold a grudge, much?).
Article continues below advertisement
Perhaps the most amazing thing about Cobra Kai is that William Zabka and Ralph Macchio both reprised their Karate Kid roles — it really does feel as though the series is the natural continuation of a story we've all loved for years. (It is kind of weird to start empathizing with Johnny, though!)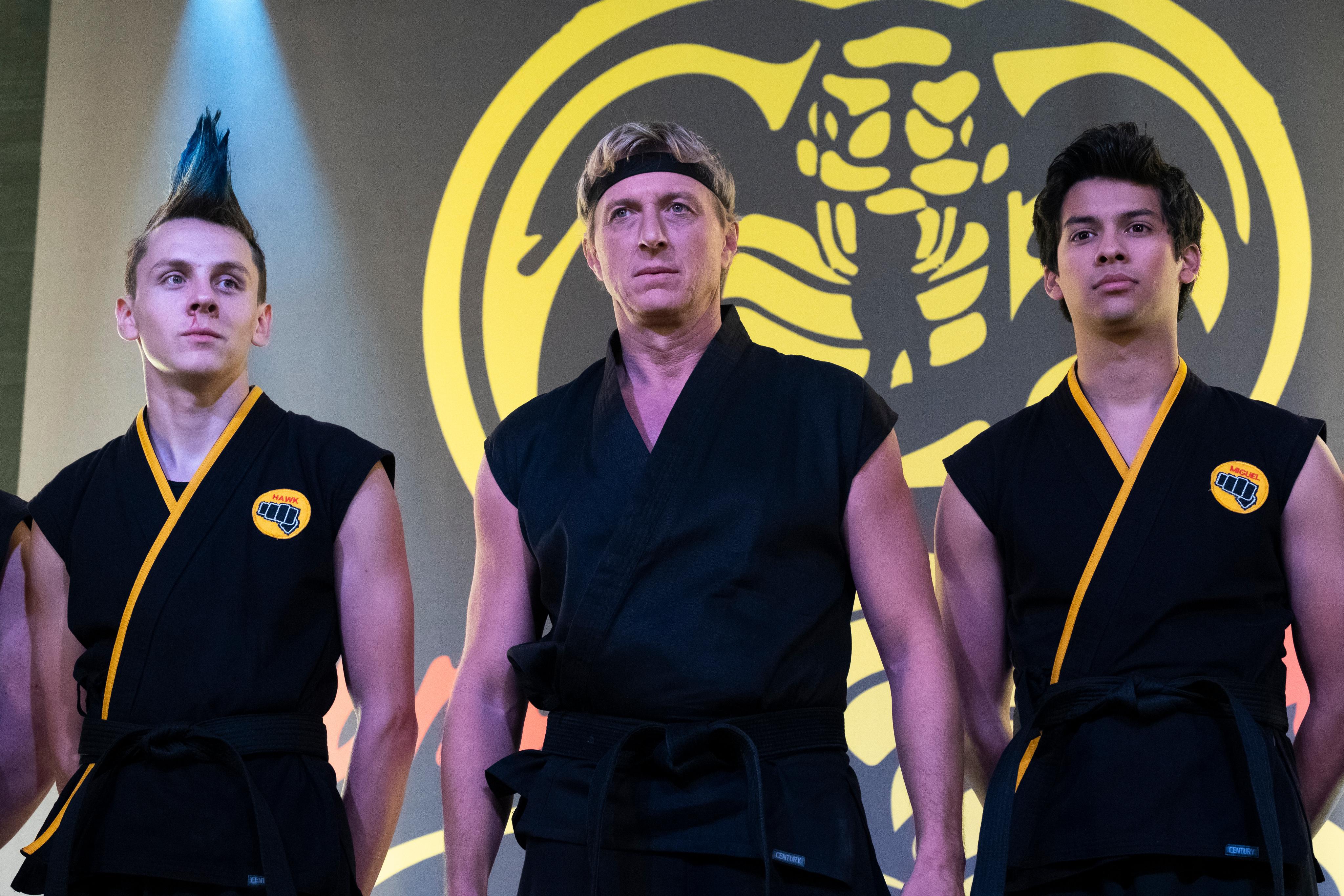 Will there be a Season 3 of 'Cobra Kai'?
Right now, the first two seasons of Cobra Kai are available to stream on Netflix. The series started as a YouTube Originals series but was acquired by the streaming giant in June 2020. As for whether there's a Season 3? You'd better believe it! Deadline reports that Netflix will be releasing Season 3 sometime in 2021. We can't wait!