The CBS Competition Series 'Tough As Nails' Wasn't Filmed During the Pandemic
When was 'Tough As Nails' filmed and where were the challenges shot? Host Phil Keoghan reveals behind-the-scenes details.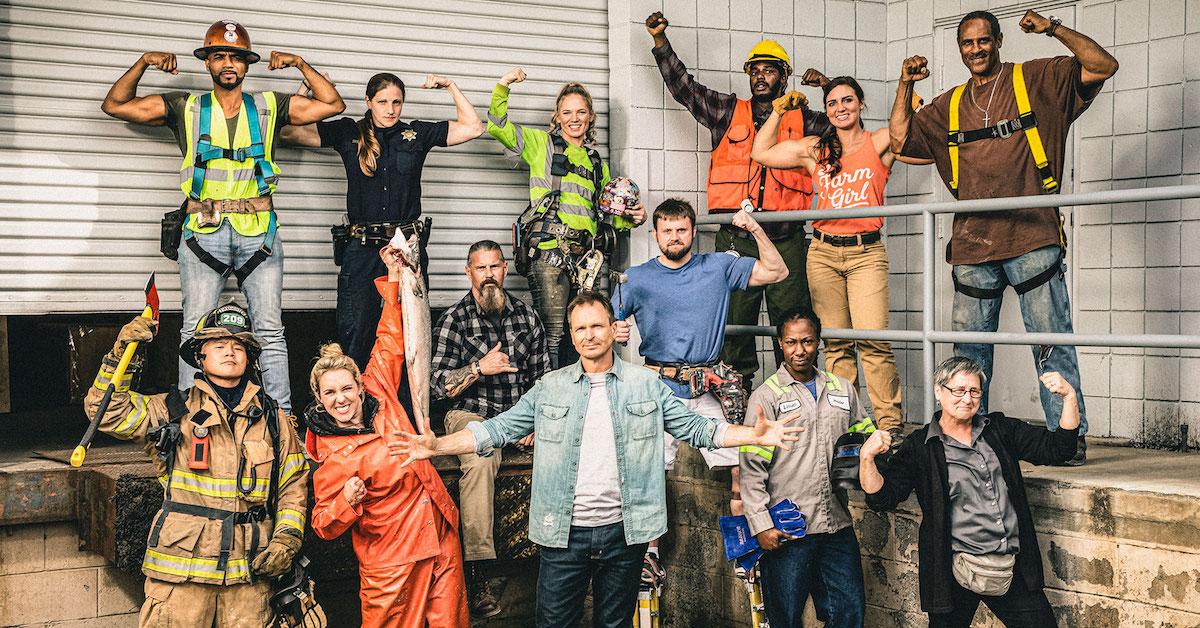 It's been four months since the coronavirus upended our lives, and like most industries, television and film took a hit. Networks and studios were forced to stop production on major projects, scrambling instead to fast-track shows and movies that finished filming before the lockdown went into effect.
One series that came in under the wire is CBS' new reality competition Tough As Nails. The show's 12 contestants, who all work in professions that require an incredible amount of strength and grit, compete in a string of challenges shot at real-life job sites. Scroll down for details on how the series was put together.
Article continues below advertisement
When was 'Tough As Nails' filmed?
CBS greenlit the show at the beginning of October, and creator Phil Keoghan — who also hosts The Amazing Race — went on a six-city casting tour that took place from Nov. 2 to Nov. 9.
Though we were unable to verify the exact dates of filming, a reddit user who claims to have knowledge of the production timeline stated that the 10 episodes were shot in late January/early February over a 20-day span.
Article continues below advertisement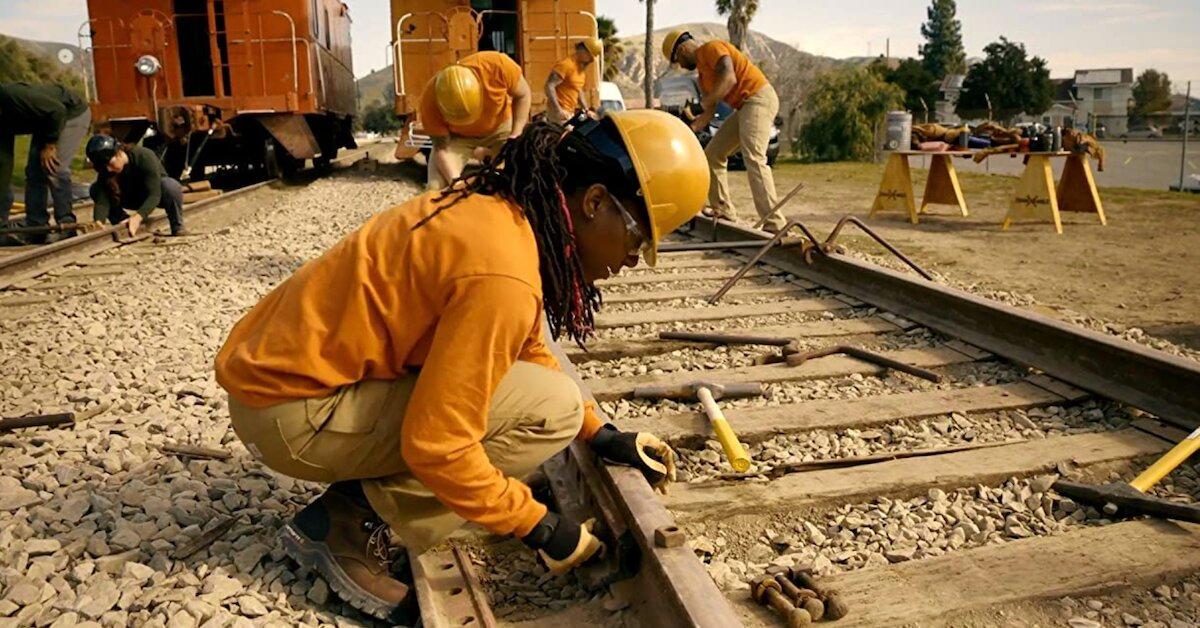 In a recent interview with Us Weekly, Phil explained that the competition, which was picked up pre-pandemic, couldn't be airing at a more appropriate time. "There's never been a time when we've appreciated essential workers more than we do right now," he shared.
"I just always felt that there was something different about this because it wasn't just about the person who was super ripped and tanned and ready for the cover of a magazine," Phil noted. "This was more about the person who wore the calluses on their hands as a badge of honor… who wore work boots instead of workout shoes."
Article continues below advertisement
Where was 'Tough As Nails' filmed?
Phil confirmed to the New York Post that the series was filmed in and around L.A. "None of the contestants were scared of anything we put in front of them," he revealed. "They were competing at real job sites — farms, factories, workplaces — and there was no obstacle course or reality set. This was not a game but real life."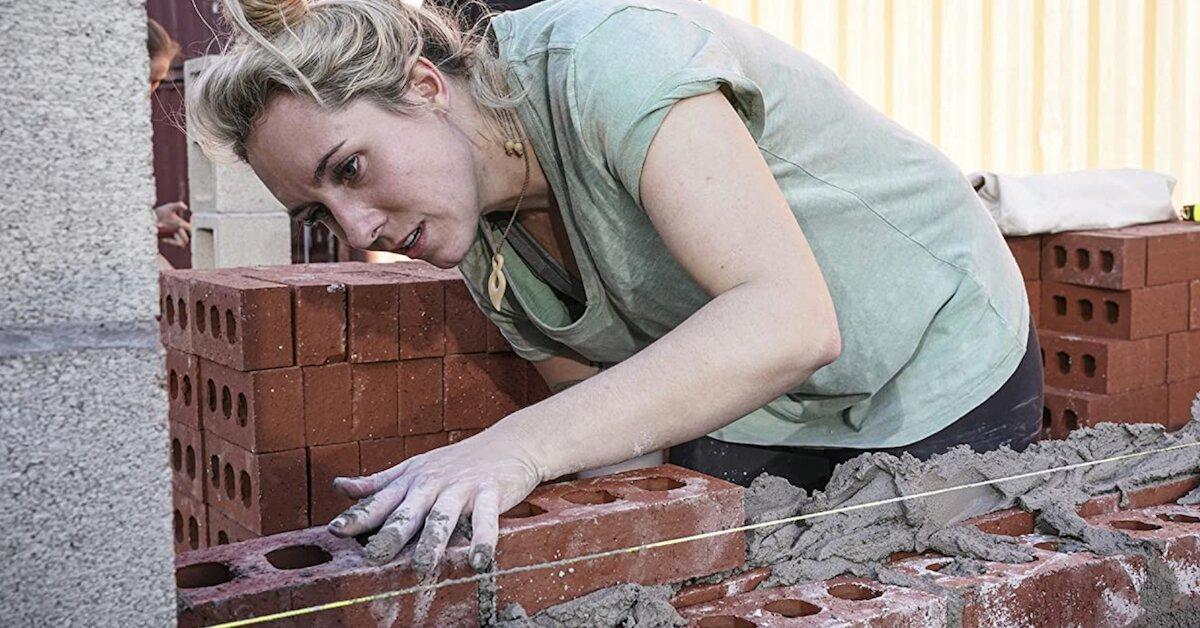 Article continues below advertisement
Unlike other TV competitions, all 12 contestants get to compete for prizes throughout the show's duration even after they're "punched out," meaning they can't win the $200,000 jackpot.
Phil, who's also an executive producer on the show, said it wouldn't be fair to send competitors home empty-handed "when they're working pay check to pay check" and took time off to appear on the series.
"So this way, yes, we have an overall Tough As Nails champion, but we also have a team competition and there are lots of cash prizes to be won," he stated.
When asked about the diversity of the cast, Phil asserted that a person's age, gender, and race should not automatically disqualify him or her from working a physically demanding job.
Article continues below advertisement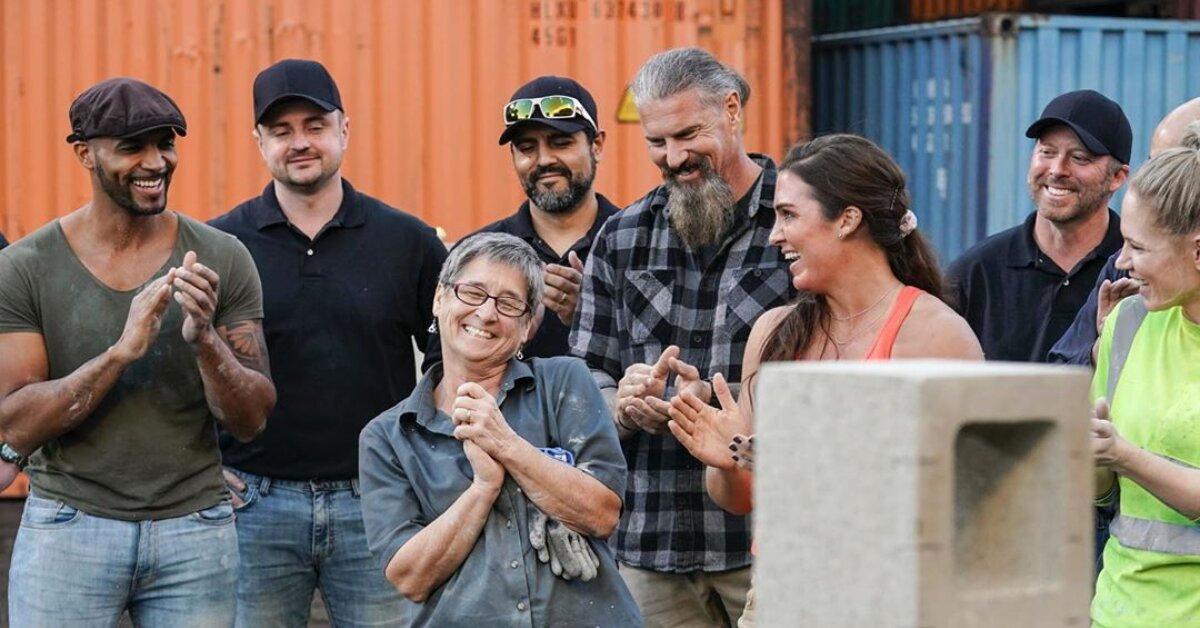 "There's so much age discrimination that drives me insane… We write some of these people off and yet they can be some of the toughest people out there," the TV personality noted.
"Same with the male/female thing where many people make an assumption that a man is always tougher than a woman… and I just couldn't disagree more."
New episodes of Tough As Nails air Wednesdays at 8 p.m. ET on CBS.