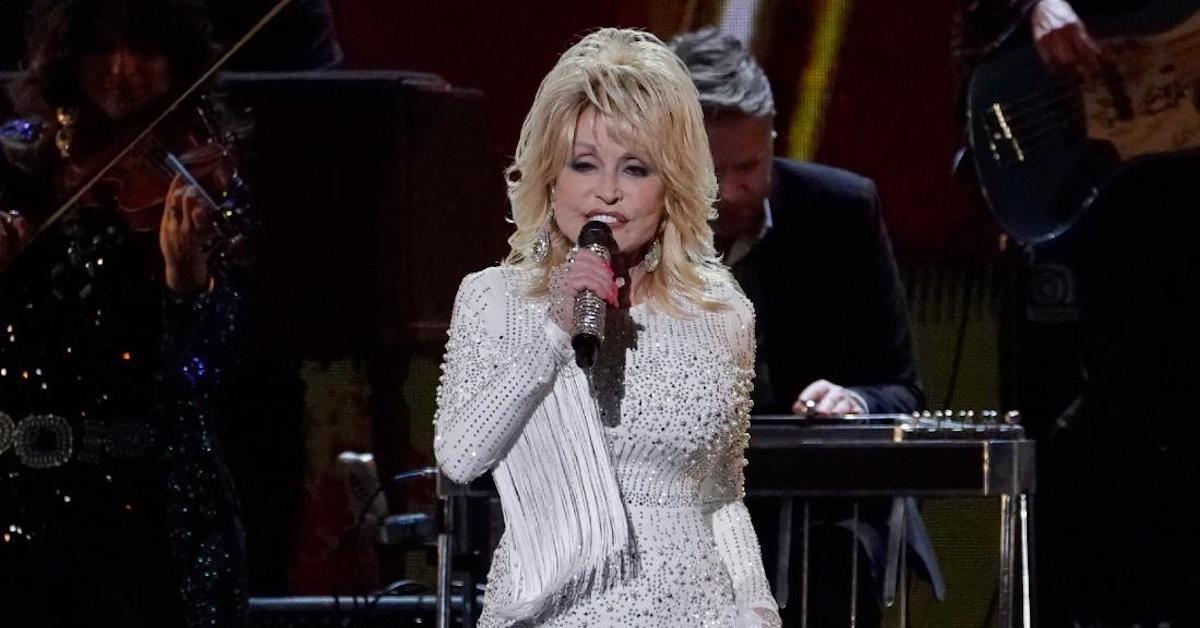 You Won't Be Able to Resist This City's Charm in 'Christmas on the Square'
The magic of the holidays is right around the corner, and everyone is dying to know: Where was Dolly Parton's 'Christmas on the Square' filmed?!
If this end of year needed anything, it certainly needed Dolly Parton. Not only is funding coronavirus vaccine research, she's also making iconic Christmas movies just like Christmas on the Square. With all the gloom and doom these days, it's totally understandable that fans want to know where Dolly's soon-to-be-classic Christmas movie was filmed in order to relive the cheer.
Article continues below advertisement
Where was 'Christmas on the Square' filmed?
Like most holiday movies, Christmas on the Square was filmed in the sweltering heat of the summer, long before snow could even think about forming on idyllic town roads. It was also filmed in 2019, far before the coronavirus pandemic could make delays. According to the Atlanta Journal-Constitution, the film was shot entirely with two weeks of rehearsal and six weeks of actual shooting.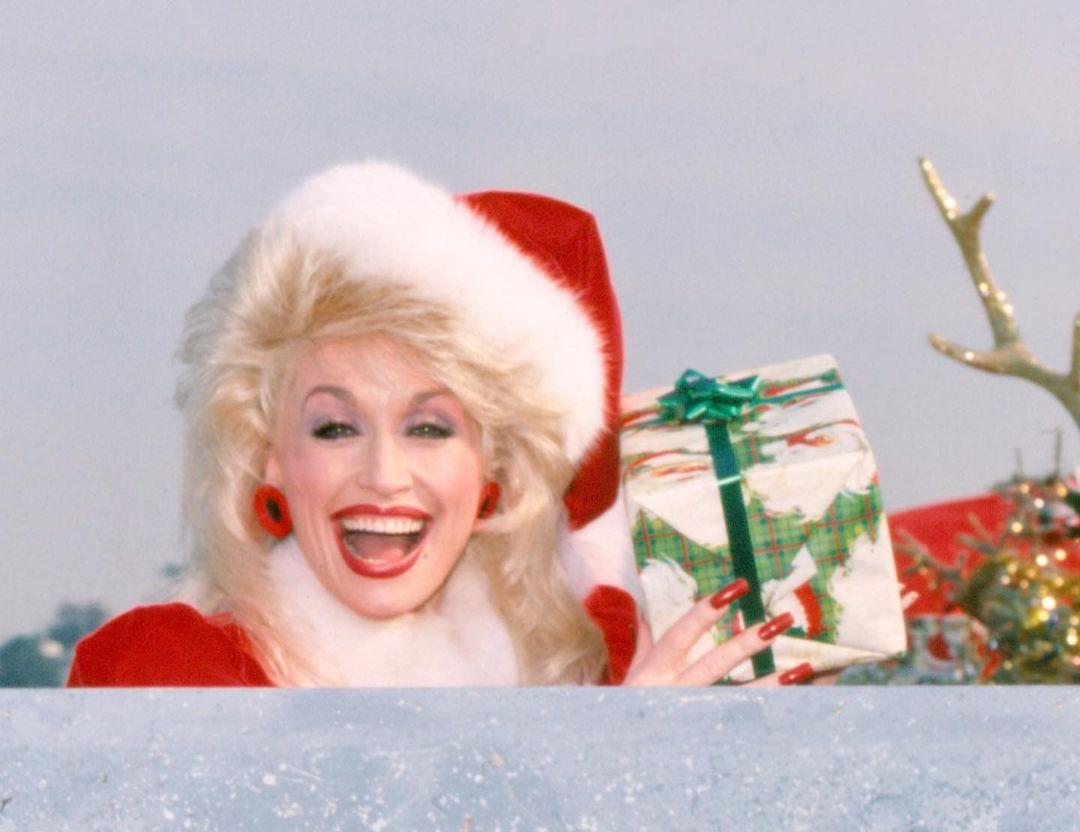 Article continues below advertisement
Where will we wistfully be thinking about until next Christmas? It looks like Dolly picked a location for her film already home to several other Christmas movies — Atlanta, Ga. Atlanta has been referred to by some as the "Hollywood of the South," as it is home to Pinewood Atlanta Studios, the largest purpose-built studio outside Hollywood. Even Tyler Perry built his movie studio here!
Even more impressively, the movie was shot continuously after serious filming delays already, including a bad storm, a power outage, and an air conditioning failure. Despite the setbacks, Dolly clearly knew what she was doing, and worked with director Debbie Allen (a former member of the President's Committee on Arts and Humanities) to get the job done.
Article continues below advertisement
What is 'Christmas on the Square' about?
When Dolly puts energy into anything, she goes all out. According to Netflix, Christmas on the Square can be summarized as: "Seasonal cheer comes to a screeching halt when a cold-hearted woman tries to sell her hometown's land. Can music, magic, and memories change her mind?" Dolly herself plays the part of Angel, which is especially fitting.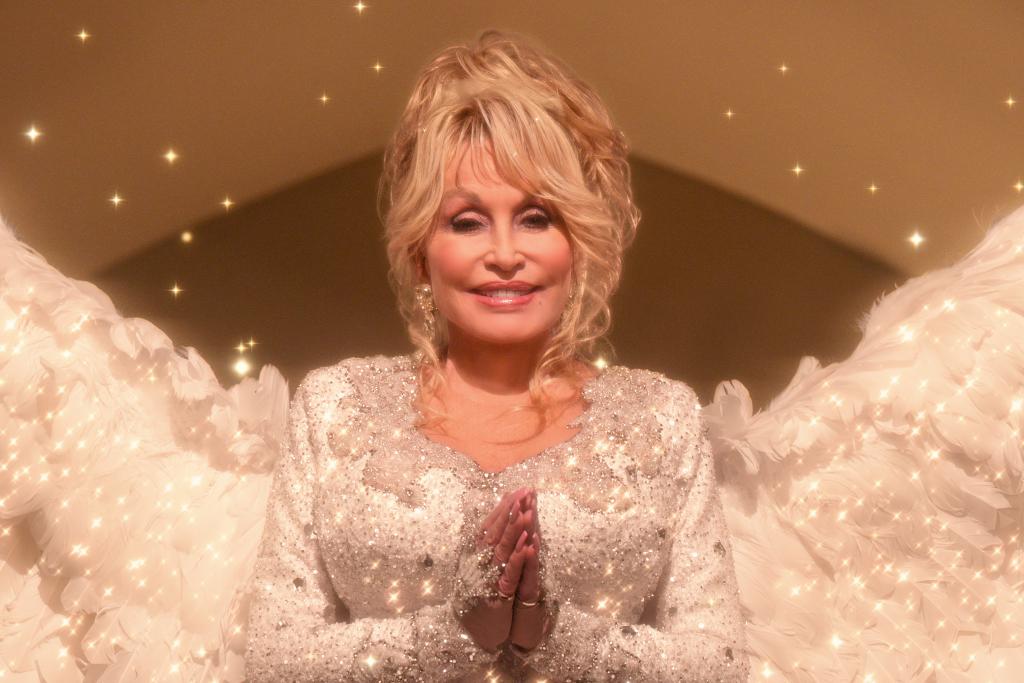 Article continues below advertisement
Also in the cast are familiar superstar faces from film and TV. Playing a very Scrooge-esque role is none other than Christine Baranski, who has been in notable holiday movies such as The Grinch but also everyone's favorite Mamma Mia. She's accompanied by Jenifer Lewis (Black-ish), Treat Williams (Hair: Everwood), Josh Segarra (Arrow), Jeanine Mason (Roswell, New Mexico), and more.
This isn't Dolly's first endeavor into film, as she's previously executive produced movies like Dolly Parton's Heartstrings, Dolly Parton's Coat of Many Colors, Dolly Parton's Christmas of Many Colors: Circle of Love, and Dumplin. Several of these movies are her recent foray into Netflix, so we can only hope to see more Netflix and Dolly productions in the near future!
Article continues below advertisement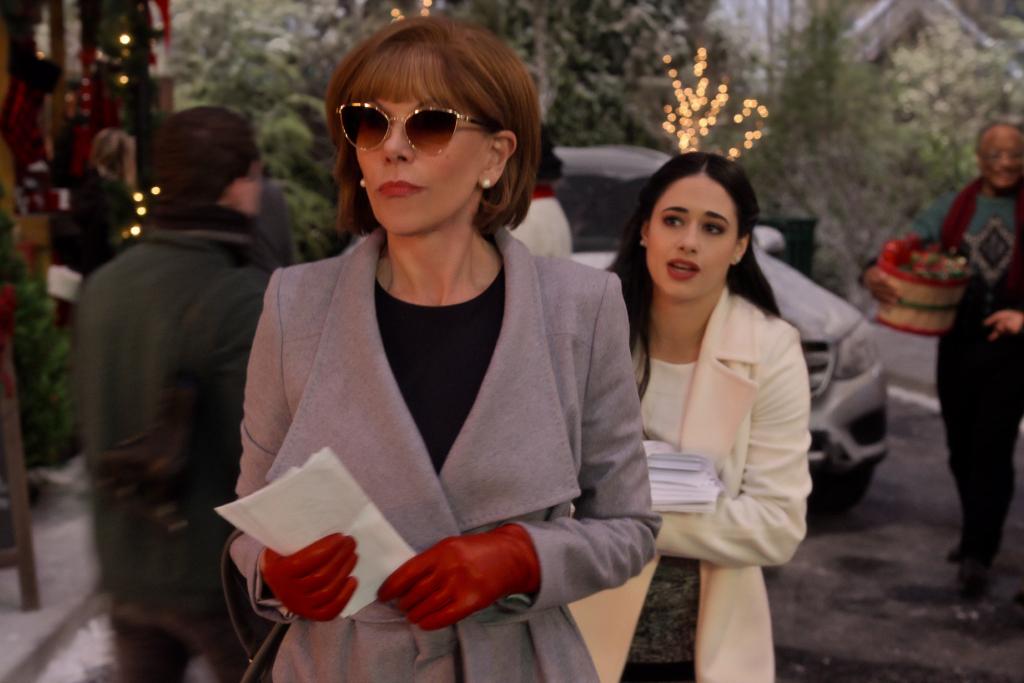 And what Christmas movie would be complete without a series of songs to go with it? While it is currently unknown whether the movie will be recreating Christmas classics (prepare for "Jingle Bells" to get stuck in your head a whole month early!) or an original soundtrack, audiences can be sure their viewing experience will be enjoyable.
Stream Dolly Parton's Christmas on the Square on Netflix starting on Nov. 22.