These Broadway Stars Return to the (Sound) Stage for Hallmark's 'Just One Kiss'
Hallmark's newest romance has a musical twist! But where was 'Just One Kiss' filmed? Here's the scoop on all the filming locations.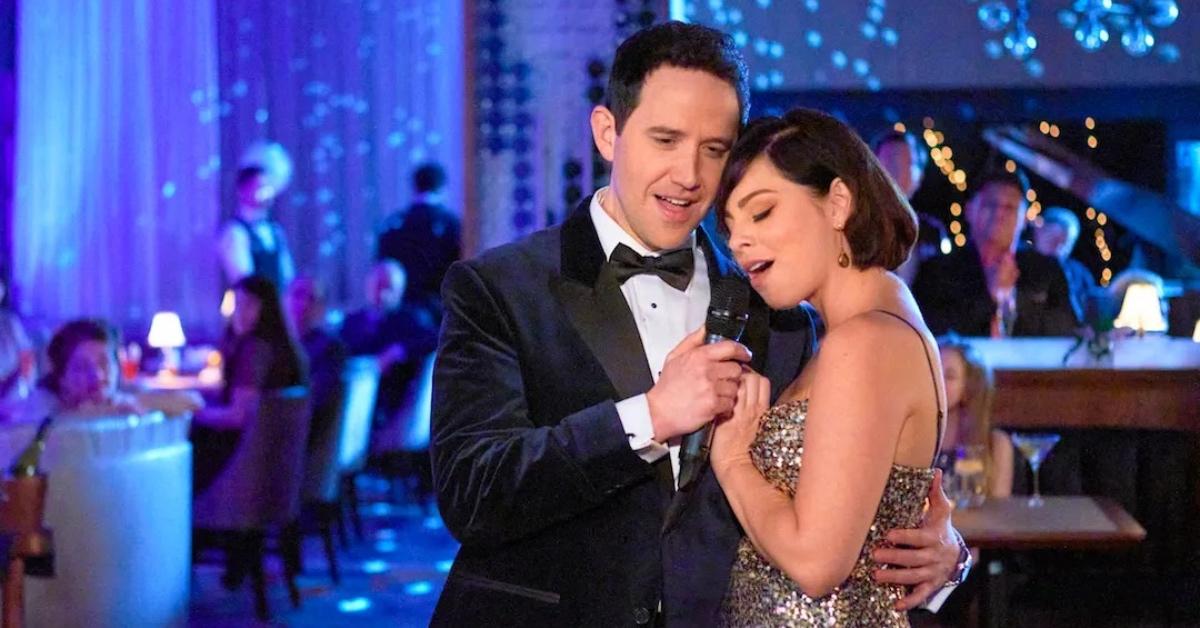 In Hallmark's new "Spring Into Love" film lineup, they're adding a little musical flair to their classic rom-com formula. The new Hallmark film Just One Kiss stars Tony-winning actors Santino Fontana (The Marvelous Ms. Maisel, Crazy Ex-Girlfriend) and Krysta Rodriguez (Smash, Quantico) as Tony and Mia, two singles whose parents (Illeana Douglas and Aida Turturro) play matchmaker after a chance encounter.
Article continues below advertisement
For all the glitz and the glamour of Just One Kiss, where was the movie filmed? Here's the scoop on Just One Kiss' magical (and dare we say, romantic?) filming locations.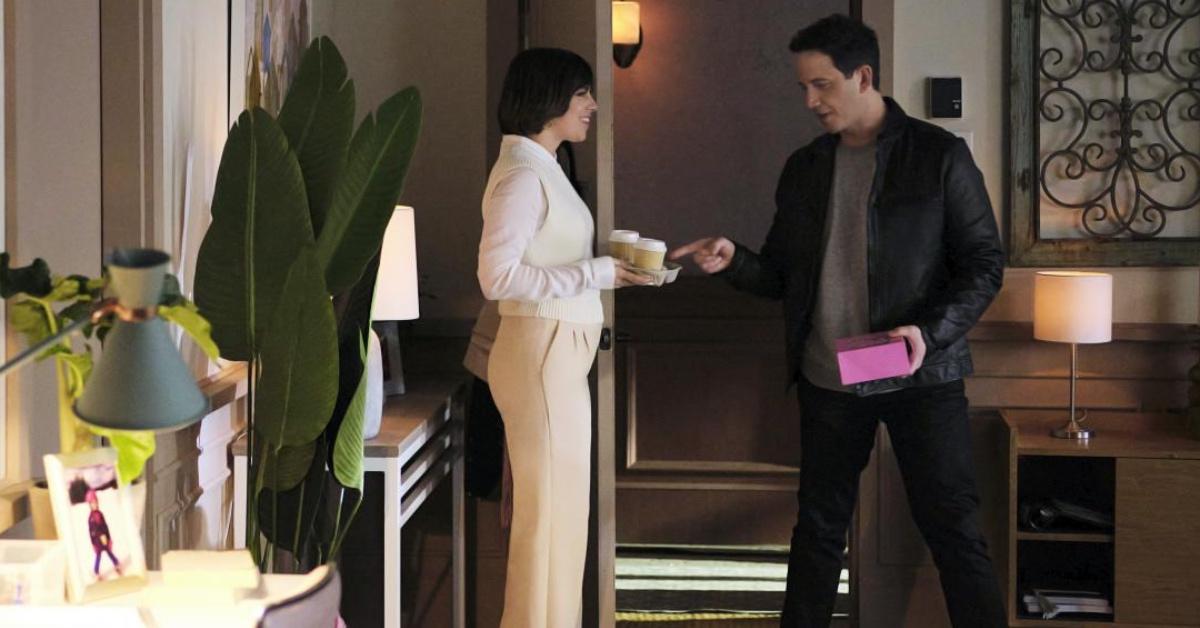 Article continues below advertisement
Where was 'Just One Kiss' filmed?
The story of Just One Kiss takes place in New York City. Santino's character Tony is a headline singer at a Manhattan supper club, and Krysta's character Mia is a college professor. The pair have a chance encounter at a screening for a black-and-white movie, which immediately attracts the attention of their mothers, Sofia and Marlene, who are also in attendance. Although the pair thinks nothing of the encounter, their mothers begin scheming to get them together.
After repeatedly running into each other around the city as orchestrated by the matchmakers, Mia and Tony decide that their meeting must be fate and agree to date one another. But when the truth comes out, will they still recognize the chemistry that's brewing?
Article continues below advertisement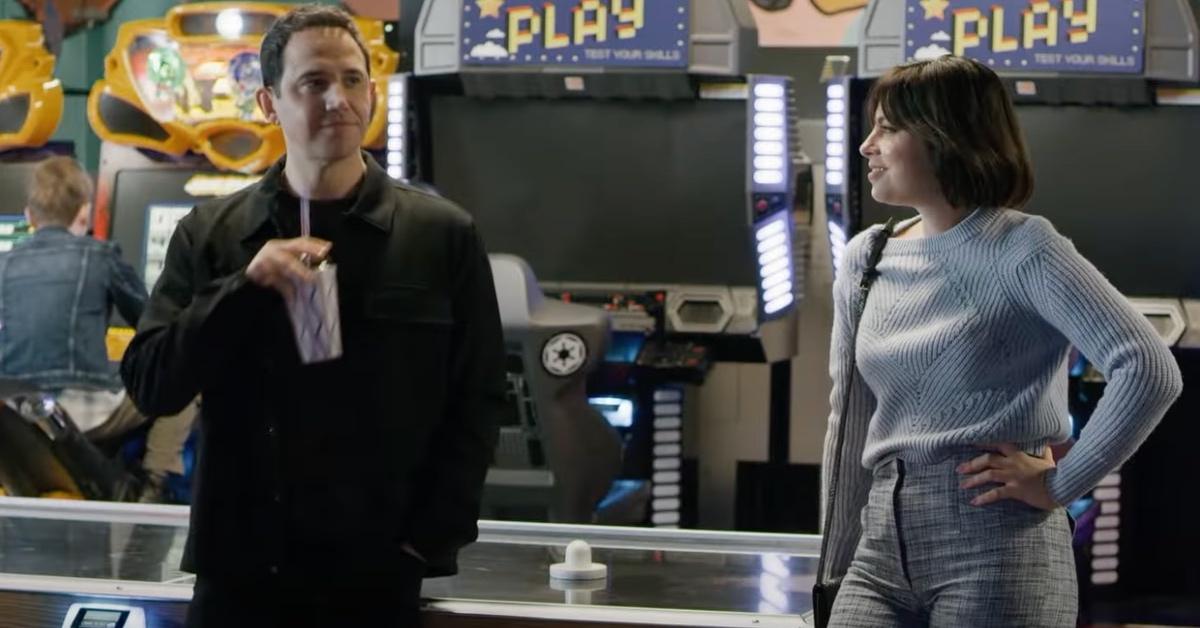 It's nearly a staple of Hallmark films to shoot in Vancouver, Canada, rather than the United States. Vancouver is known for its growing film industry, and American television series are often filmed in Vancouver, including Riverdale and Titans. The busy streets of the city had no trouble at all standing in for New York City's hustle and bustle.
Article continues below advertisement
Reportedly, the cast even stayed at the gorgeous Sutton Place Hotel during filming, which took place in February 2022. The five-star hotel is located in downtown Vancouver and looks just as impressive in cast and crew photos as it does on its website. Although the production team hasn't said explicitly where filming took place downtown, rest assured, audiences will be transported to New York City when they finally view this sweet story.
Article continues below advertisement
Santino and Krysta both utilize their musical talents in this film with an enchanting duet of "Fly Me To The Moon" by Frank Sinatra. Santino is best known for originating the role of Tony Elliot in Billy Elliot on Broadway, Michael Dorsey / Dorothy Michaels on Broadway in Tootsie, and playing Prince Topher in the Broadway revival of Rogers and Hammerstein's Cinderella.
Santino also provided his vocal talents for the role of Prince Hans in Frozen.
Krysta is best known for originating the role of Wednesday Addams in The Addams Family on Broadway, as well as the role of Casey in First Date and Ilsa in the Deaf West Spring Awakening and Broadway revival. She also recently played Liza Minelli in the Netflix limited series Halston.
Article continues below advertisement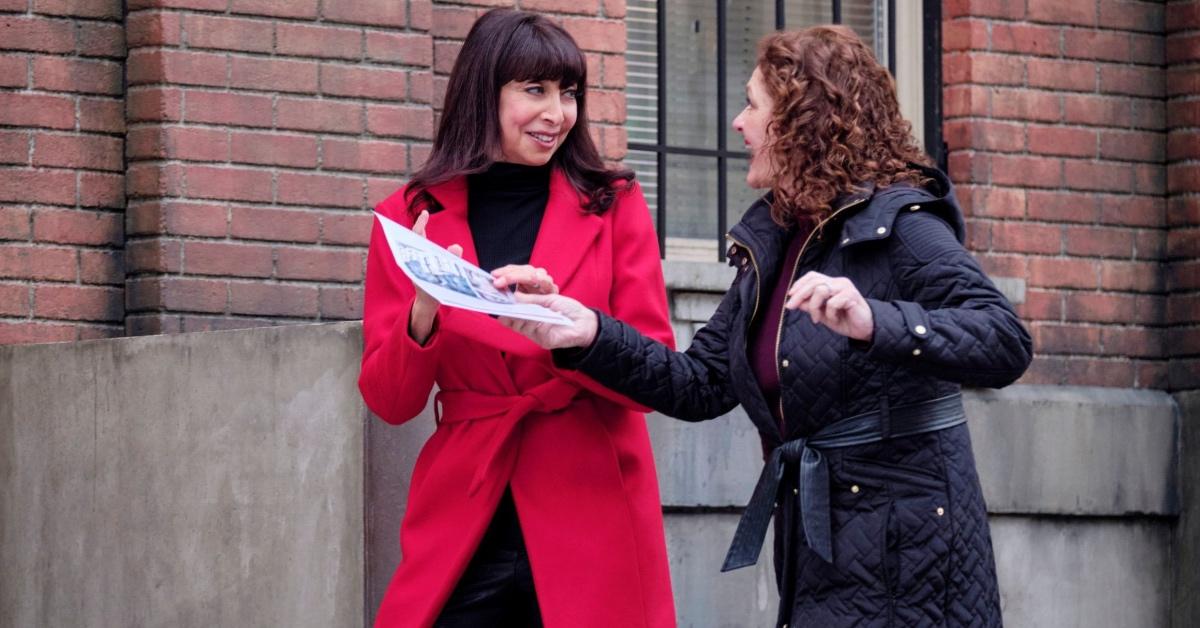 You can catch all the music and romance of Just One Kiss at 8 p.m. ET on the Hallmark Channel on April 2, 2022.