Nikki DeLoach and Andrew W. Walker Had a Blast Filming 'Sweet Autumn' in Winnipeg
Where was Hallmark's 'Sweet Autumn' filmed? Learn more about the Hallmark TV movie, its cast, and its plot.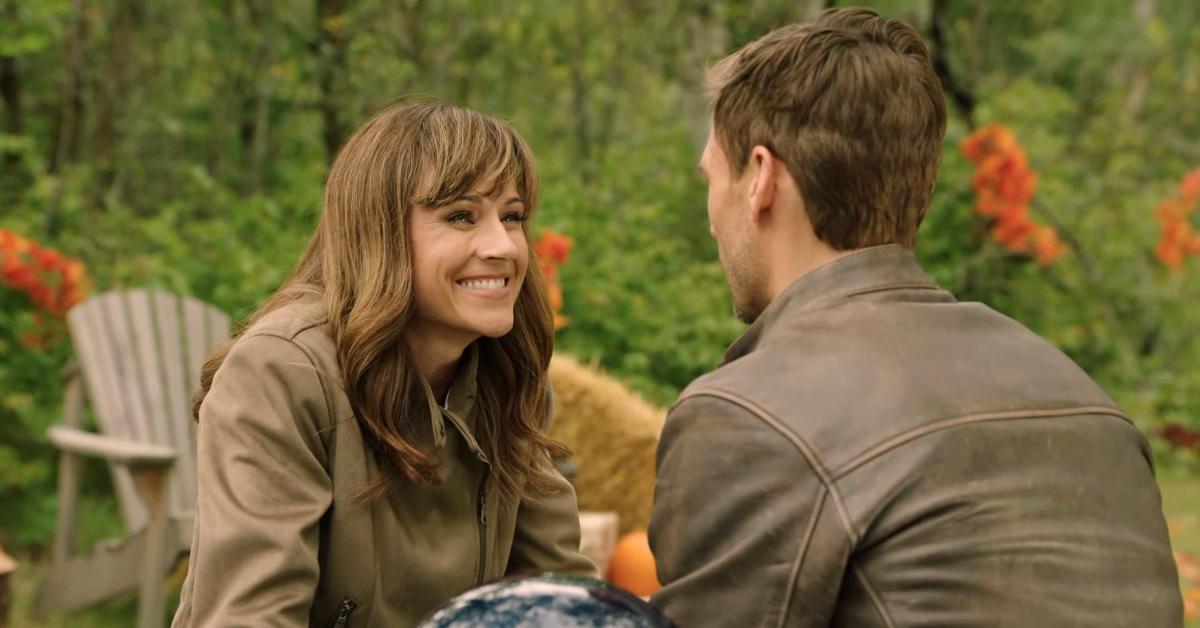 It's been a bumper crop of romantic TV movies in Hallmark Channel's Fall Harvest, but there's one more story to reap! The Fall Harvest series concludes tonight, Saturday, Oct. 17, and we've got the details about the movie Sweet Autumn — including where it was filmed, what it's about, and who's in the cast — as well as a sneak peek of Hallmark's Christmas 2020 slate.
Article continues below advertisement
What is 'Sweet Autumn' on Hallmark about?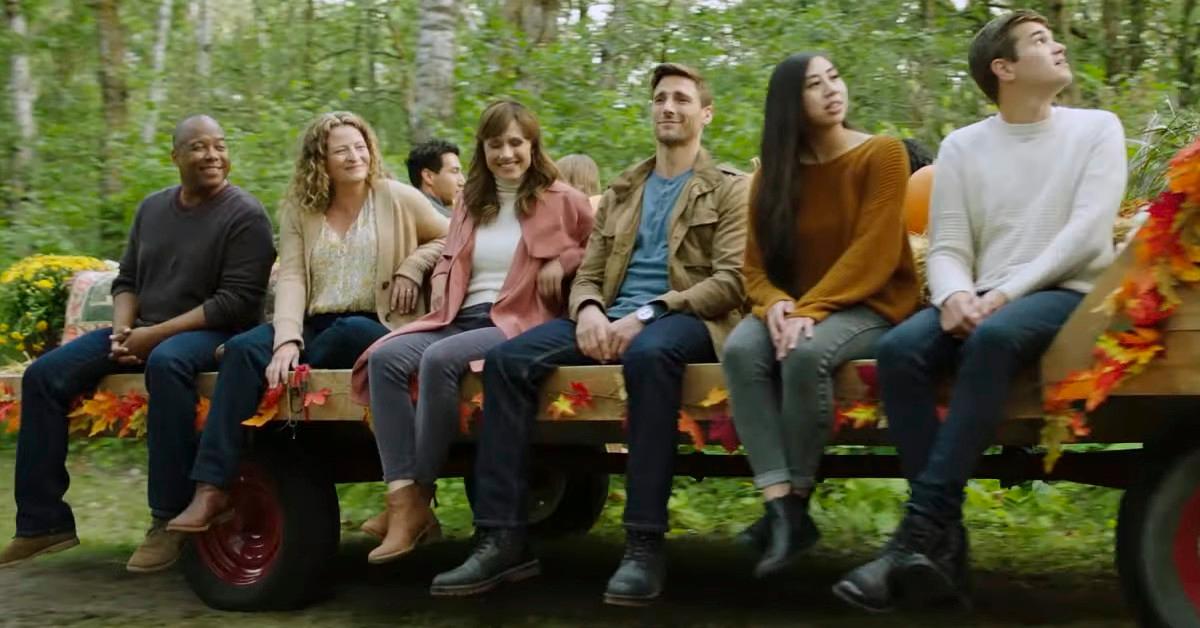 Written by Tyler Straessle and directed by Gary Yates, Sweet Autumn is a Hallmark Channel TV movie about a successful entrepreneur named Maggie (Nikki DeLoach) who returns home for the reading of a will, only to discover she has inherited half of her aunt's famous maple candy business.
"What she doesn't understand is why Aunt Dee's maple supplier, Dex (Andrew W. Walker), inherited the other half," Hallmark teases in a press release. "Her return also coincides with the town's Sweet Autumn Fest, and through a series of letters Aunt Dee left, Maggie and Dex search for the reason behind her aunt's final wishes."
Article continues below advertisement
Where was Hallmark's 'Sweet Autumn' filmed?
Sweet Autumn was filmed in Winnipeg, the capital and the largest city of the Canadian province of Manitoba. "Winnipeg has these local actors that are so generous, and kind, and humble and good," Andrew told People.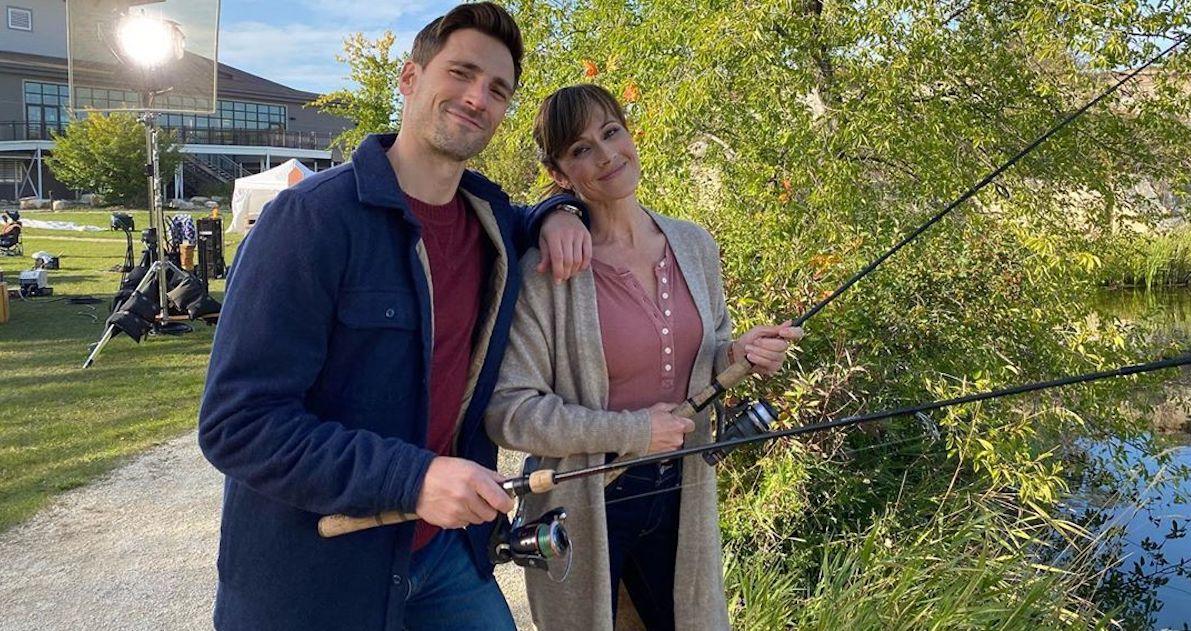 Article continues below advertisement
In fact, Andrew showed Nikki's husband, Ryan Goodell, around Winnipeg when he flew into town during production. "I'm like, 'Well, I actually got extra tickets to the football game. It's Canadian football, but it's still pretty good,'" Andrew recalled.
"Cut to the second half of the game, I have [Ryan] in a headlock, we're screaming at the game. It was an immediate connection, We had this great night. We ended up going to watch some more football, and the night, it never ended. We just kept on wanting more. And the next morning Nikki called me, she's like, 'What did you do to my husband?'"
Article continues below advertisement
Who else is in the 'Sweet Autumn' cast?
Sweet Autumn marks another reunion for Awkward's Nikki DeLoach, who plays Maggie in the movie, and Against the Wall's Andrew W. Walker, who portrays Dex.
The two actors previously shared the small screen in the 2016 Hallmark movie A Dream of Christmas and a year later in the channel's movie The Perfect Catch.
Article continues below advertisement
In a recent interview with People, Nikki talked about her "instant" connection with Andrew. "I felt like I had known him my entire life," she said. "There's just such an ease with Andrew. I do think that there is something that happens, and it doesn't happen for everyone."
The movie also features Daina Leitold (The Exorcism of Molly Hartley) as Judy, dancer and choreographer Eugene "GeNie" Baffoe as Zachary, and Henriette Ivanans (Star Trek: Voyager) as Aunt Dee, alongside appearances by Michael Karl Richards, Paul Essiembre, Ray Strachan, Anna Anderson-Epp, Anastasia Rautert, and Nyah Perkin.
Article continues below advertisement
What are Hallmark's 2020 Christmas movies?
Hallmark will debut its 2020 Countdown to Christmas event on Saturday, Oct. 24, just one week after Sweet Autumn closes out the channel's Fall Harvest. And sister channel Hallmark Movies & Mysteries is kicking off its Miracles of Christmas event that same day, with Andrew returning for the movie Christmas Tree Lane.
A week later, on Oct. 31, Nikki will appear in Cranberry Christmas on the same channel.
The Countdown to Christmas and Miracles of Christmas lineups also feature Broadway star Aaron Tveit in One Royal Family, Grey's Anatomy alum Sarah Drew in Christmas in Vienna, and Mean Girls actor Jonathan Bennett in Christmas House.
Visit Hallmark's website to check out all 40 original movies of the Countdown to Christmas and Miracles of Christmas campaigns.