Looking for the Goat Farm From 'The Lost Husband'? Head to Hill Country!
'The Lost Husband' takes place out in the country, but is that where it was actually filmed? Here's what we know about the cheesy, romantic film.
We're not saying it's the best film of 2020 or anything, but The Lost Husband might be exactly the kind of movie many people need to watch this year. A beautiful setting, a cheesy and romantic plot, Josh Duhamel… honestly, what more could you possibly want?
Article continues below advertisement
One glance at the movie's trailer (or even the poster) and you'll probably have one question: Where was The Lost Husband filmed? Does the goat farm in the movie really exist? Here's what we know.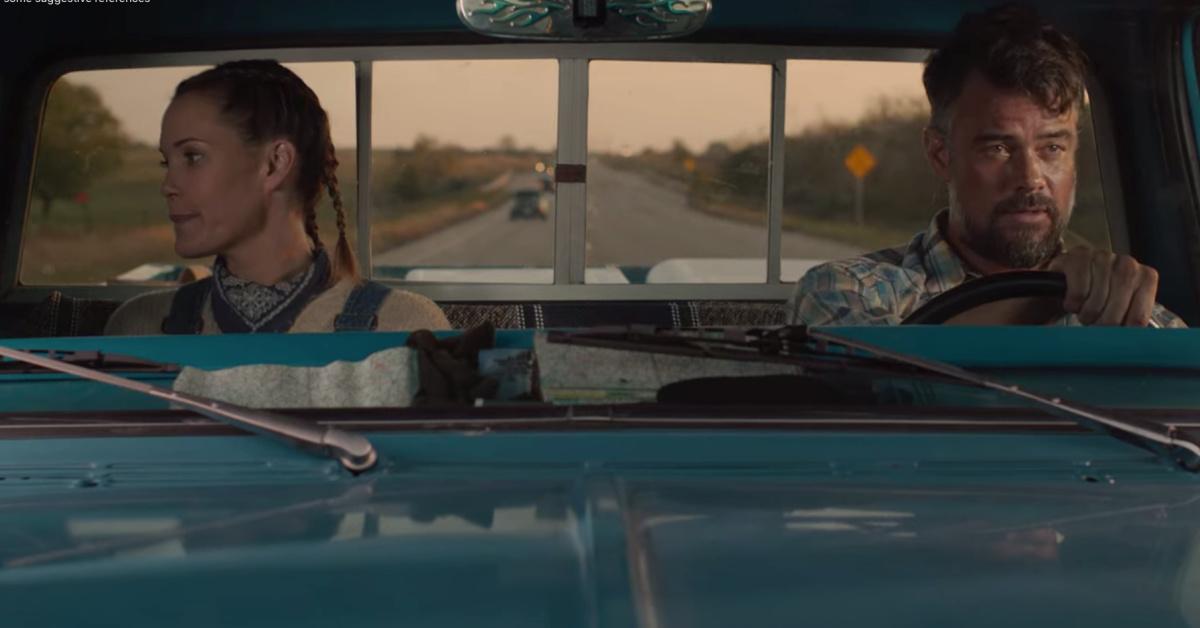 Article continues below advertisement
Where was 'The Lost Husband' filmed?
When it comes to filming movies that take place "out in the country," there are several locations movie studios might consider as their base of operations. Of course, one U.S. state in particular definitely stands out, and that is Texas.
As it turns out, Texas provided the perfect backdrop for The Lost Husband. Filming took place in several Texas cities, including Wimberley, Austin, Bartlett, Driftwood, Elgin, Hempstead, Houston, and Round Top. The wide, sweeping vistas in the movie definitely hit differently in these times when many of us are cooped up in our too-small apartments. Anyone else suddenly feel like moving to a goat farm in the middle of nowhere?
Article continues below advertisement
What is 'The Lost Husband' about?
After the sudden death of her husband, Libby (Leslie Bibb) finds herself the single mother of two young kids (Abby and Tank) with nowhere to stay. At first, Libby and the kids move in with Libby's hypercritical mother, but it doesn't take long for Libby to realize that the arrangement definitely can't be a long-term one.
Article continues below advertisement
After six months, Libby decides to take the kids and move in with Aunt Jean on her goat farm in rural Texas for a fresh start. Only, Aunt Jean expects Libby to help out on the farm, and Libby doesn't know the first thing about country living.
Luckily, James O'Connor (Josh Duhamel) is there to show her the (literal) ropes. The film follows Libby's journey as she learns not only about how to run a farm, but also about her past — and she finally starts to look forward to her future, too.
Article continues below advertisement
The movie is based on the 2013 novel of the same name, which was written by Katherine Center. She's been sharing updates and behind-the-scenes content on Instagram in the lead-up to the film's release. In an interview after the novel's release, Katherine shared her inspiration for the story:
Article continues below advertisement
"I have a childhood friend who lives on a goat farm," she said. "He and his wife actually quit their city jobs and moved out to the country to raise goats, make cheese, and live the good life. Several years ago, we took our kids out to visit them and see the farm, and I was totally amazed at how charming it was. By the end of the weekend, I knew I wanted to try to set a book on a goat farm."
And so she did — and now that book is a movie!
Here's how to watch 'The Lost Husband':
The Lost Husband was initially going to be released in theaters in April 2020, but its premiere was shifted to online-only due to the COVID-19 pandemic. Now, it's officially available to stream on Netflix! If you ask us, it looks like the perfect movie to cozy up with on a Saturday night — preferably with some popcorn and wine!