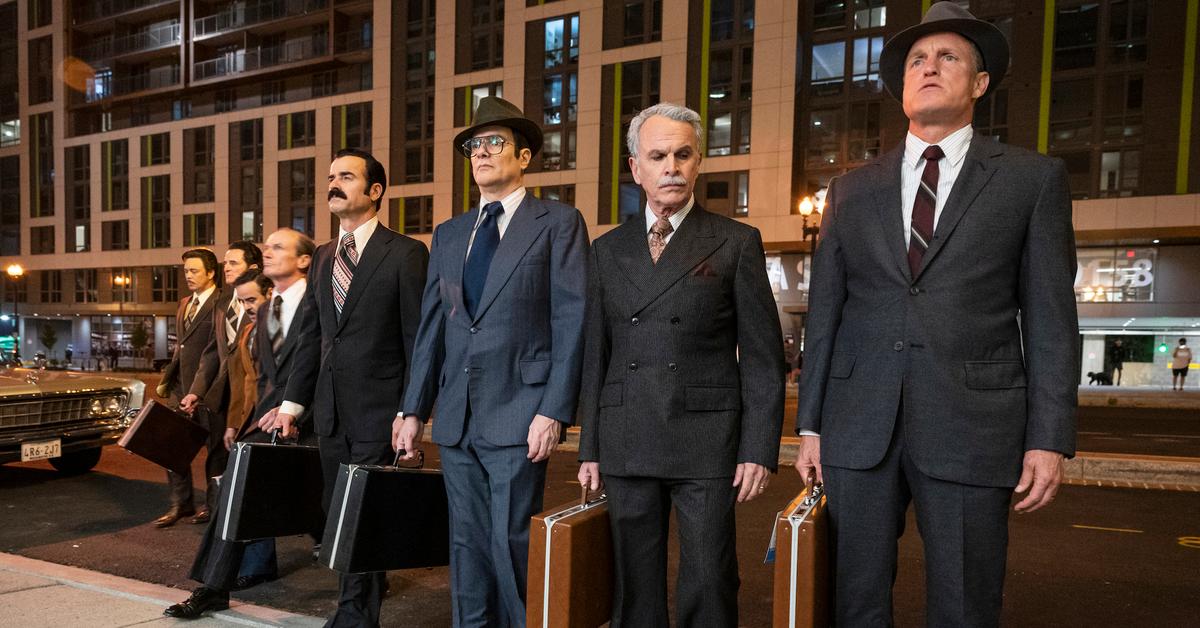 Who's Who in HBO's 'White House Plumbers' Watergate Miniseries
Who stars in HBO's new Watergate series 'White House Plumbers'? Meet the major cast members in the Woody Harrelson-led political miniseries.
After the successes of House of the Dragon and The Last of Us, HBO's latest project is a more down to Earth series—but no less dramatic. White House Plumbers is the latest TV adaptation of the Watergate scandal, based on the 2007 book entitled Integrity by Egil and Matthew Krogh. Not only is the subject matter infamous, but the cast is led by five very familiar faces.
Article continues below advertisement
White House Plumbers is the second Watergate TV series in just over a year, following Starz's Gaslit. And like Gaslit, there are some A-list names in the ensemble. However, the HBO miniseries is focused more on the operatives within President Richard Nixon's White House, who will do anything in their power to protect the Presidency.
There are over 24 actors in the cast, but read on to find out which stars are playing the most prominent real-life figures.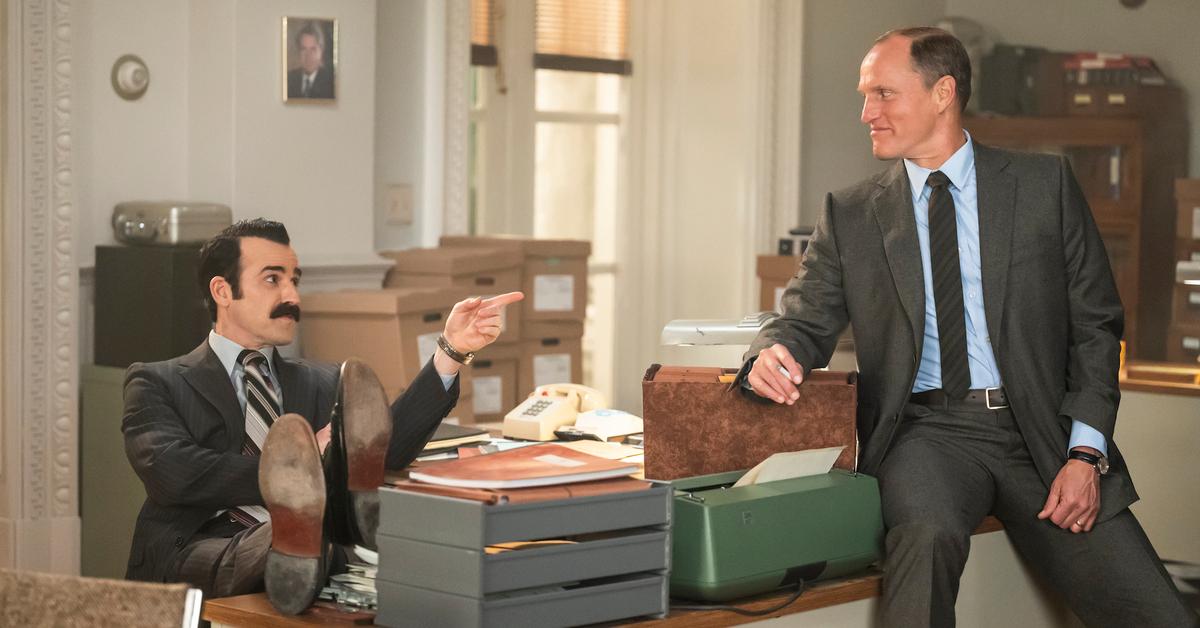 Article continues below advertisement
Justin Theroux plays G. Gordon Liddy in 'The White House Plumbers' opposite Woody Harrelson's E. Howard Hunt.
White House Plumbers takes its title from the name of a unit of political operatives within the Nixon White House, who were charged with stopping leaks of important information (hence the moniker). The best-known figure was G. Gordon Liddy, who's portrayed by The Mosquito Coast star Justin Theroux.
Liddy was a Brooklyn-born Korean War veteran who served as an FBI agent and District Attorney before entering politics. He was the leader of the group behind the 1972 Watergate Complex break-ins.
Article continues below advertisement
He was eventually convicted of multiple crimes and initially sentenced to 20 years in prison, but had his sentence commuted by President Jimmy Carter down to eight years and was released from custody in 1977. His post-incarceration career as an author, radio host, actor and lecturer was also controversial before his death in 2021 at age 90.
Liddy's primary collaborator was E. Howard Hunt, played in the HBO series by True Detective and Cheers star Woody Harrelson.
Like Liddy, Hunt also had a prior background in service before joining the White House Plumbers. He spent more than 20 years as a CIA agent—and also wrote more than 70 books over his lifetime in various genres and under different names. He was hired as a White House consultant in 1971 by Charles Colson, and his tenure included both gathering and fabricating information for the Nixon administration.
Also from New York, he served 33 months in prison and died in 2017 at age 88.
Article continues below advertisement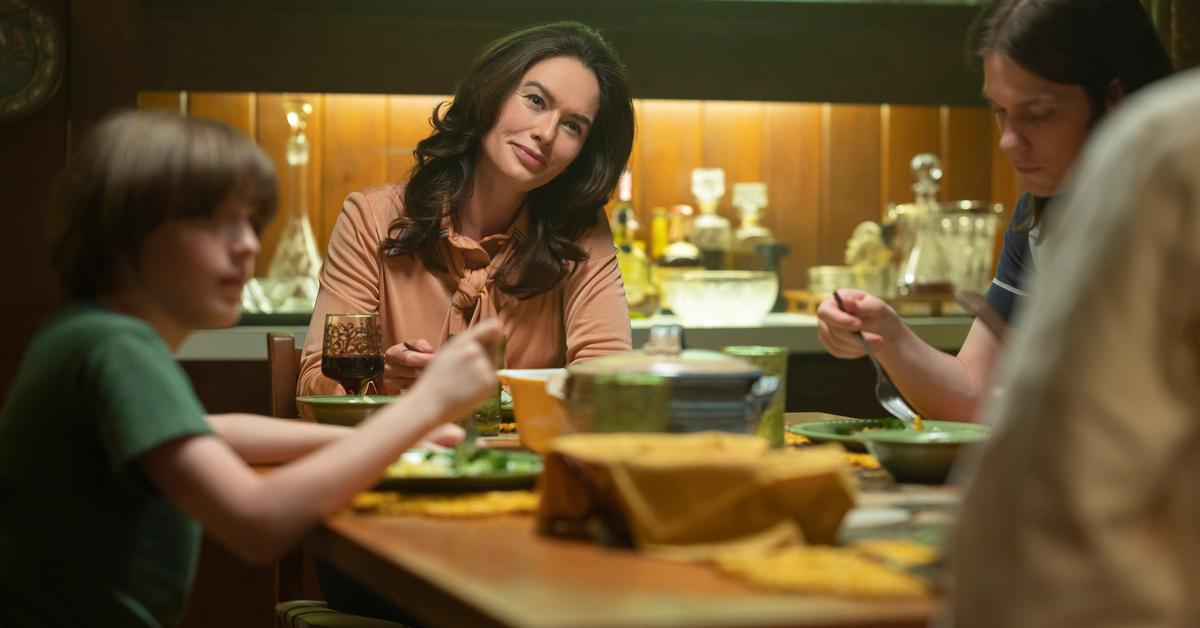 'Game of Thrones' actor Lena Headey leads the 'White House Plumbers' supporting cast as Dorothy Hunt.
Lena Headey may not be immediately recognizable to Game of Thrones fans who know her as Cersei Lannister, but in White House Plumbers she portrays E. Howard Hunt's first wife, Dorothy. Dorothy was among those killed in the 1972 crash of United Airlines Flight 553, and later reporting by CNN said $10,000 in cash was found in her purse at the time.
Kiernan Shipka (Chilling Adventures of Sabrina) plays Howard and Dorothy's daughter Kevan Hunt.
The series' core cast is rounded out by Domhnall Gleeson (The Patient) as White House Counsel John Dean, who helped cover up the Watergate scandal only to take a plea bargain and become a witness for the prosecution.
The Ohio native has since served as a political commentator and per CNBC, was one of the legal experts who testified before the House Judiciary Committee about the Mueller Report in 2019.
White House Plumbers airs Mondays at 9:00 p.m. EST on HBO.