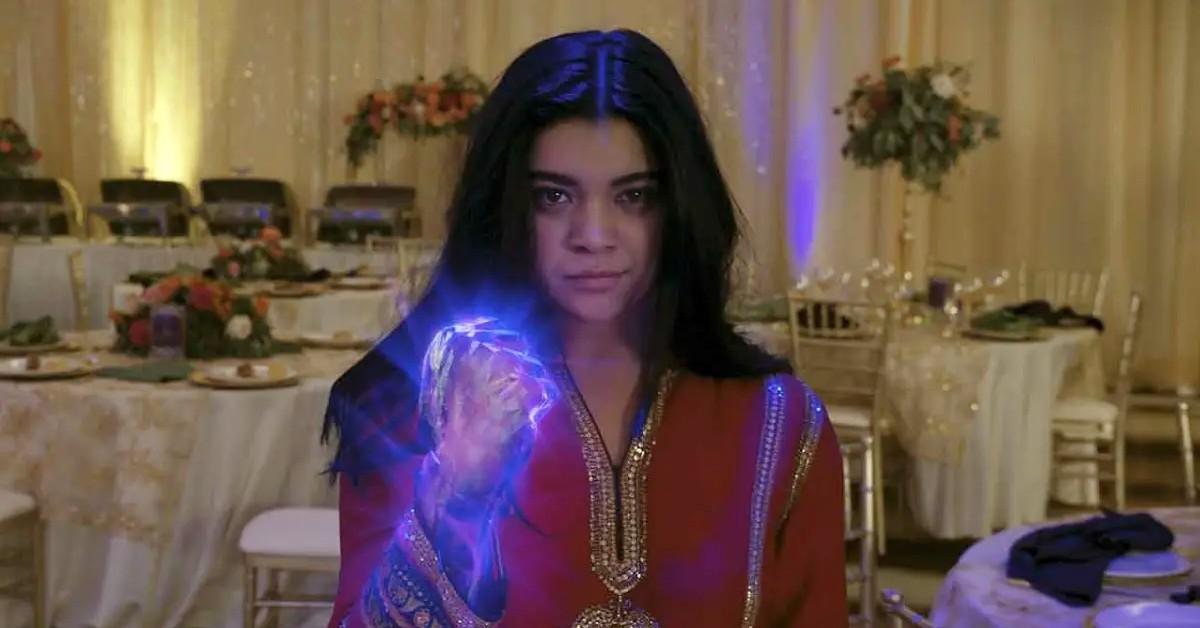 Who Are the Djinn in Disney Plus's 'Ms. Marvel'? These Beings Have a History Outside the MCU
With half of Disney Plus's 'Ms. Marvel' currently streaming, we know much more about Kamala's powers and her origin story. With that being said, who are the Djinn?
The MCU got a bit more inclusive and a bit cooler with the arrival of Kamala Khan (Iman Vellani) — aka the superpower-donning protagonist of Disney Plus miniseries Ms. Marvel. The show — which sees Bisha K. Ali as its creator and Sana Amanat as a producer — follows the life of 16-year-old Marvel stan Kamala as she daydreams about being a life-saving hero like Captain Marvel. The Muslim Pakistani-American high schooler is a misfit of sorts, one who daydreams to escape the struggles of her reality.
Article continues below advertisement
When Kamala unveils her grandmother's long-forgotten Pakistani bangle in the attic, she's shocked when she develops powers of her own — which involve powerful beams of light energy. And while she's thrilled to have new "cosmic" abilities, they come at a price. "I always thought I wanted this kind of life, but I never imagined any of this," Kamala says.
It's a lot for the Coles Academic High student. And one of the many heavy realizations Kamala faces as a teenage superhero is that she's not fully human; she's a Djinn. So, who are the Djinn?
Article continues below advertisement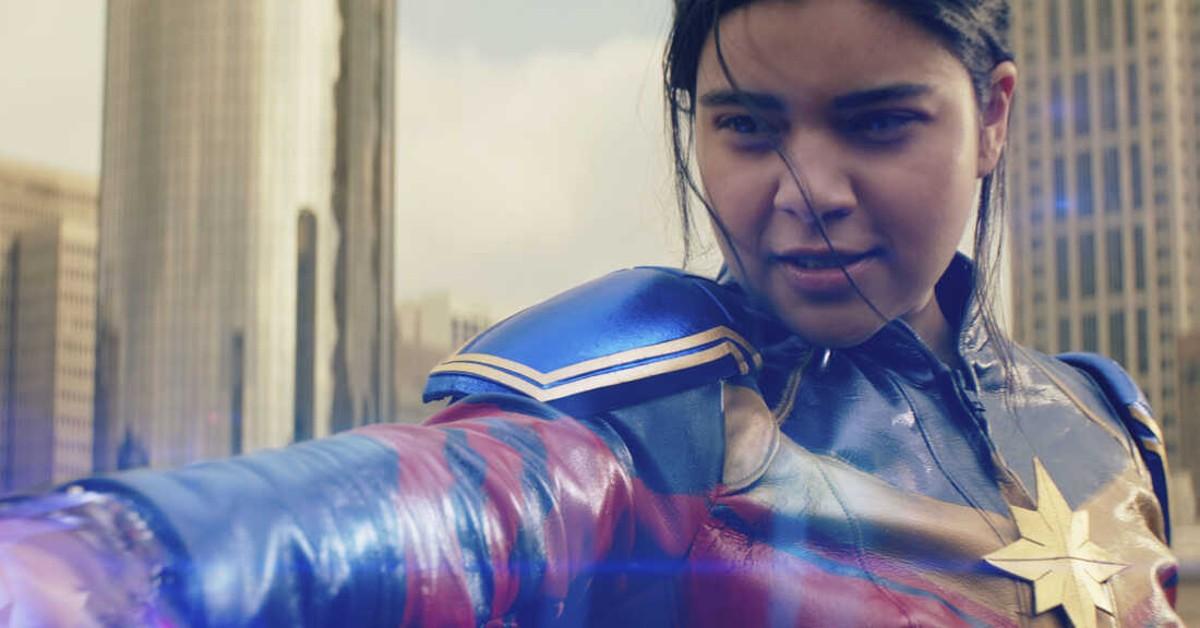 Kamala Khan and her family are Djinn, which are sometimes called Clandestines.
While the Ms. Marvel comics — which became a series in 2014 — explain that Kamala Khan is an "Inhuman," Disney Plus's Ms. Marvel takes another direction. Kamala's mother, Najma (Nimra Bucha), explains that she is a Djinn, or a Clandestine — beings that come from the alternate Noor Dimension. As explained by Men's Health, the Djinn/Clandestines in our Earth were exiled, and they need to find their way home.
Article continues below advertisement
Most 16-year-old girls have to deal with period cramps and the evils of high school. Don't worry though, she has to deal with those things too.
Because Kamala is a Djinn-human hybrid, her powers aren't yet at their full potential. Oh, and that bangle? It's actually a relic — one that can help the Djinn return home and experience their powers at their maximum. Apparently, while on our version of Earth, the Djinn simply experience a slowed aging process. No Botox needed!
Article continues below advertisement
Djinn are spirits found in Arabic mythology.
Vice writer Leila Ettachfini wrote an article in 2018 titled "What Are Jinn: The Arab Spirits Who Can Eat, Sleep, Have Sex, and Die." What a life. (Jinn is an alternative spelling.)
"Jinn (often al-jinn or djinn) are shape-shifting spirits made of fire and air with origins in pre-Islamic Arabia," she wrote. She went on to detail how Djinn are what inspired Disney's Aladdin, among other characters and films in mainstream pop culture.
In fact, there's a (very good) 2021 horror film from directors David Charbonier and Justin Powell called The Djinn, which follows a mute boy who finds himself alone and stuck in his apartment with a disturbing supernatural being after making a wish "to fulfill his heart's greatest desire." So, not all Djinn are considered "good."
Article continues below advertisement
Marvel comics follows a similar definition of what a Djinn is. Marvel's website describes them as "mystical beings with untold power, Djinn often find themselves trapped in objects and doing the bidding of those who find them." Sound familiar? In mainstream entertainment, Djinn are often trapped in lamps, waiting for a poor soul to rub said lamps and set them free.
With three more episodes to go, we'll likely to learn more about Kamala's Djinn family tree.
New episodes of Ms. Marvel release on Wednesdays at 3 a.m. ET on Disney Plus.