The Fox Force Five Is a Clique of Current 'RHOBH' Stars and One Former Housewife
Who are the Fox Force Five members on 'RHOBH'? Four current stars and one former housewife from the Bravo series make up the friend group.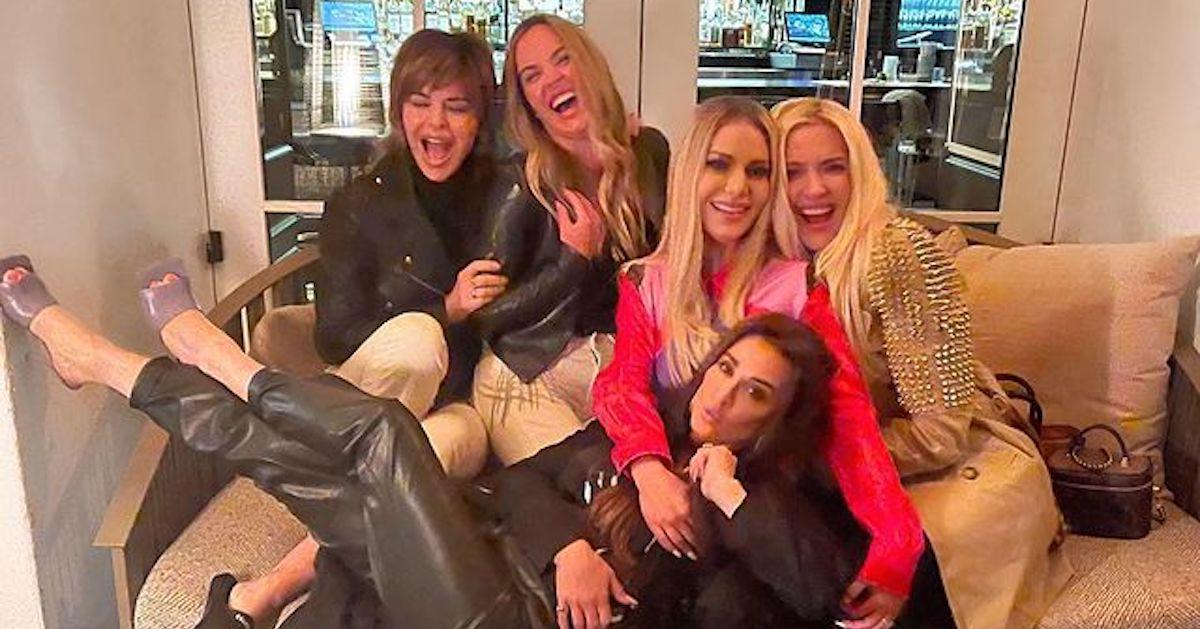 Friendships come and go on any Real Housewives franchise, but there's one group of pals on The Real Housewives of Beverly Hills who have stayed close for years. The fivesome refers to themselves as the "Fox Force Five," and their loyalty to one another has raised some eyebrows on social media in recent seasons of the Bravo series.
Who exactly is in the Fox Force Five, and how did the name of the clique come to be? Keep reading to find out.
Article continues below advertisement
Who is in the Fox Force Five group on 'RHOBH'?
The RHOBH edition of Fox Force Five includes current stars Kyle Richards, Lisa Rinna, Erika Jayne, and Dorit Kemsely. The fifth and final member of the group is Teddi Mellencamp, who was on RHOBH from Seasons 8 to 10.
The "Fox Force Five" name itself appears to come from Quentin Tarantino's 1994 film, Pulp Fiction. In the movie, Fox Force Five is the name of a television show that Uma Thurman's character, Mia Wallace, filmed a pilot episode for.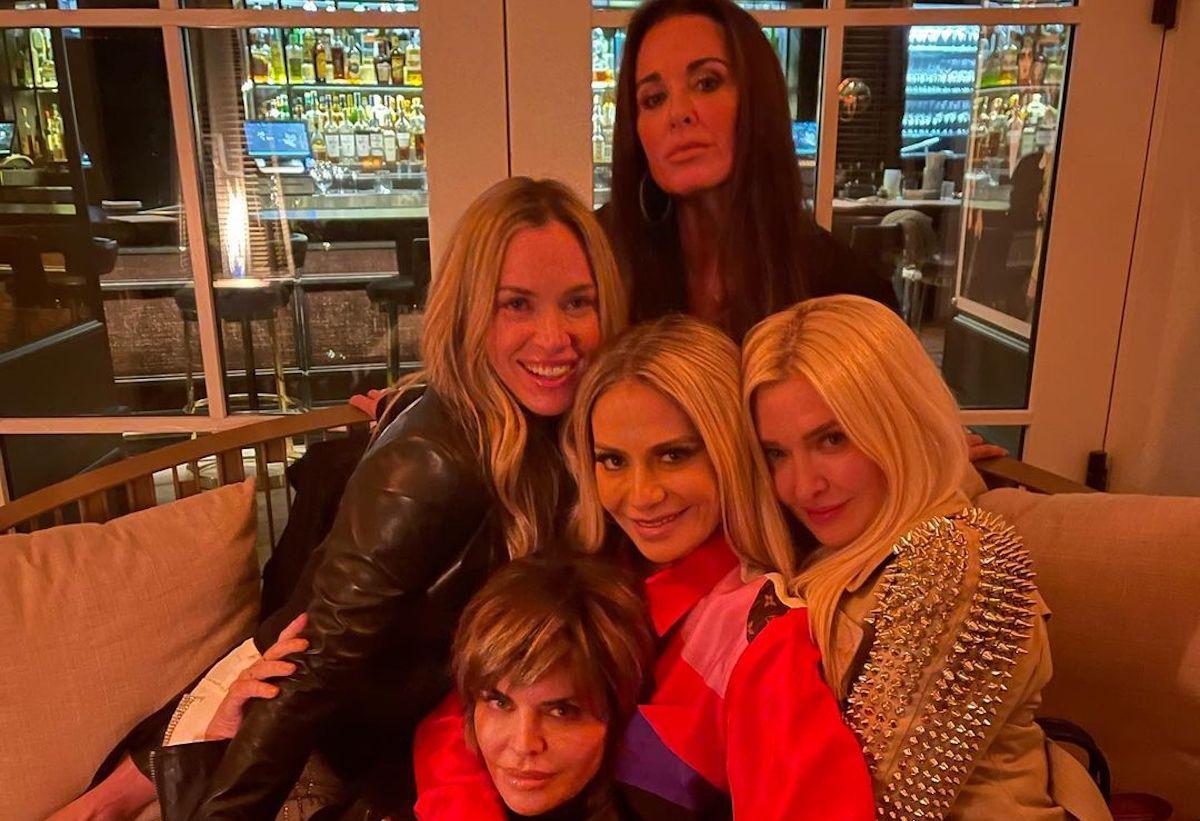 Article continues below advertisement
What is the Fox Force Five on 'RHOBH'?
During a chat with Bravo Insider in 2021, Kyle discussed how the name of the group came to be (and she shared how she really feels about it).
"Oh my god. I hate that name. Lisa Rinna, like, put that on a photo once, and it kind of stuck," the RHOBH O.G. said. "I don't even know what it means. Someone told me that they think it's from Pulp Fiction or something."
Though Kyle thought that Lisa came up with the name, it appears as if it was actually Erika. The nickname stuck for the RHOBH ladies in early 2019, about a month before Season 9 premiered. Both Lisa Rinna and Erika Jayne shared photos of the fivesome with captions referencing "Fox Force Five" in January of that year.
"Fox Force Five," Erika wrote in the caption of a picture she posted on Instagram on Jan. 5. Lisa, on the other hand, posted, "Can't beat Erika's caption. (Fox Force Five) If you can't beat em. Join em."
Article continues below advertisement
On the Watch What Happens Live After Show in 2020, Dorit Kemsely shared that the name came to be when the cast took a trip to Provence, France for Season 9. After Lisa Vanderpump chose not to attend the trip due to her ongoing issues with Kyle, and both Denise Richards and Camille Grammer (who was in a "friend" role at the time) missed out because of the wildfires in Malibu, the five remaining cast members went to France by themselves.
Article continues below advertisement
"We went from eight to five, and we had this entire trip just us, so we would take a picture and [write] Fox Force Five," Dorit said on the late night talk series. "I think it was Erika that dubbed it, and it just stuck."
The members of the clique rarely have serious fights with one another, and some fans have even speculated that they have a secret agreement not to air out each other's dirty laundry.
Will the four current Fox Force Five members who are on the show continue to stick together on Season 12? You'll have to tune in to find out.
New episodes of The Real Housewives of Beverly Hills air on Wednesdays at 8 p.m. ET on Bravo. You can also stream the series on Peacock.