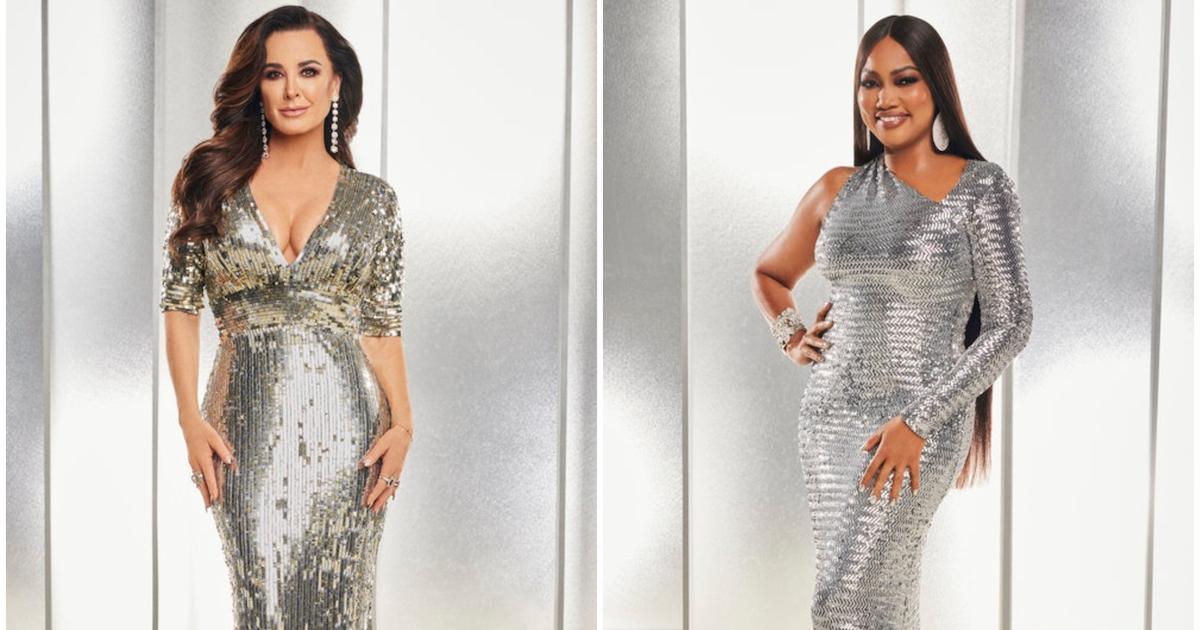 Garcelle Beauvais Weighs in on Kyle Richards' Potential 'RHOBH' Exit (EXCLUSIVE)
While the cast members on any Real Housewives franchise often get notoriety, career opportunities, and a platform to share their lives as a result of appearing on their respective shows, there's always a trade-off when it comes to their reality TV fame.
Kyle Richards, who has been a cast member on The Real Housewives of Beverly Hills since Season 1 debuted in 2010, has gone through her fair share of ups and downs with her sister Kim Richards in addition to the other drama that she has with her co-stars.
Article continues below advertisement
On Season 12 of the California-based Bravo series, Kyle is set to deal with a major disagreement with her other sister, Kathy Hilton. Kyle may be an expert when it comes to navigating issues within her friend group after nearly 12 years on the show, but her family woes could be enough to sour her from staying on the cast.
Kyle made headlines in May of 2022 after she shared that she was considering her future on RHOBH. Since many longtime viewers can't imagine a version of the show without Kyle in it, we asked her co-star Garcelle Beauvais about the rumors.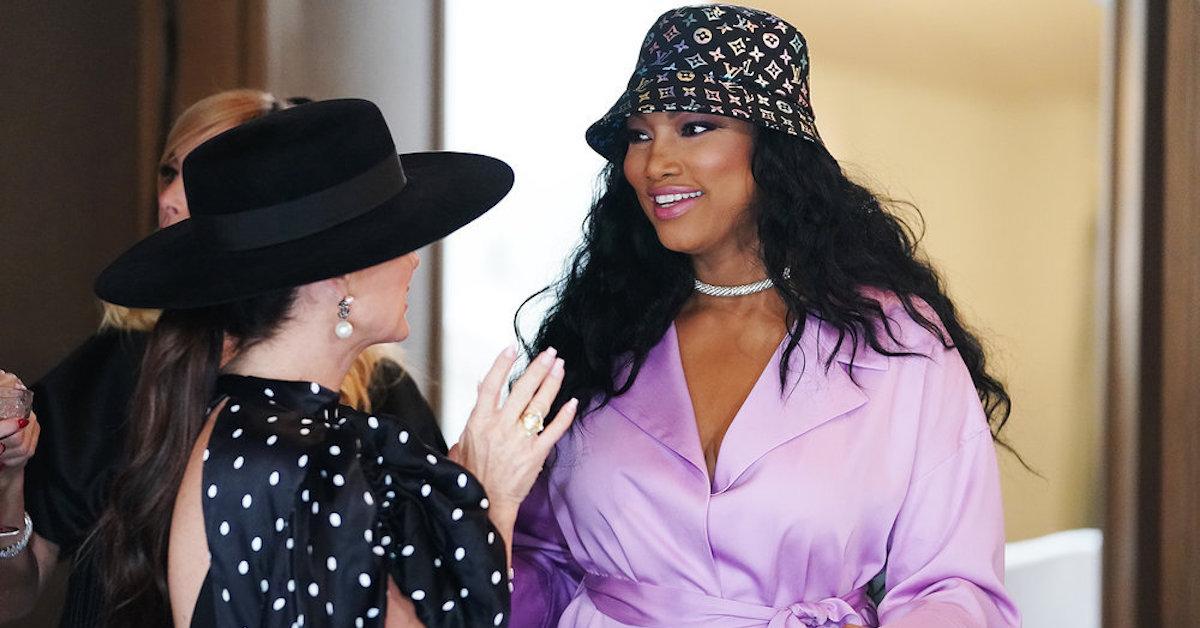 Article continues below advertisement
Garcelle, who is the social director of the Front Yard Citrus Club for Absolut vodka, also weighed in on her own future on the reality series during her chat with Distractify.
Is Kyle Richards leaving 'RHOBH'?
The Halloween Kills actress has been part of the RHOBH cast since the show premiered, so many fans have thought that her decision to return every year would always be a foregone conclusion. However, Kyle has been contemplating a potential exit from the show.
During a chat with E! News in May of 2022, Kyle said that she toys with the idea of leaving the show each season. Though she always ends up deciding to return, she noted that the "emotional" conclusion of Season 12 had her wondering if it was time to leave the 90210 series for good.
Article continues below advertisement
"I always say, 'I don't know,' and each season I think, 'Well maybe I can do one more. And sometimes I'm just like, 'How can I keep doing this?' especially when I get really upset, like this last season when we ended," Kyle told E! News.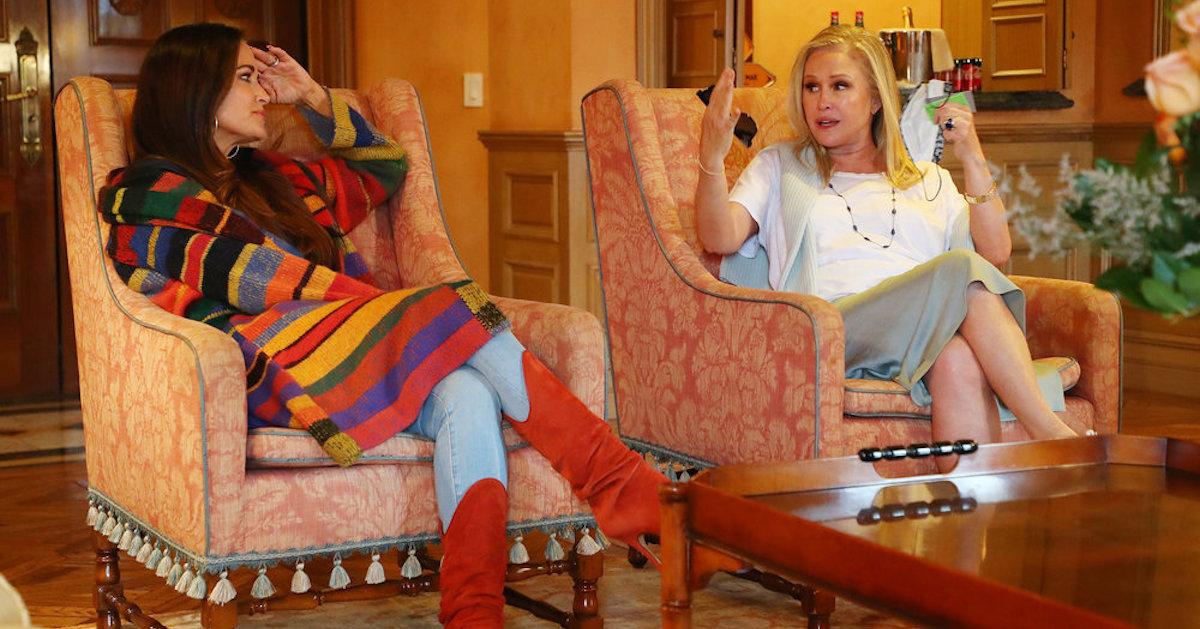 Article continues below advertisement
Kyle may be alluding to her falling out with her older sister, Kathy Hilton (who has been in a "friend" role since Season 11). As viewers have seen in the trailer for the twelfth season, Kyle's issues with the ladies turn into a family matter when she exchanges words with her older sister about a matter that has yet to be revealed.
"I was like, 'There's absolutely no way,'" Kyle said about how she felt at the end of filming. "'I'm done. I'm finished. I want to live my life in peace. I can't take this.'"
Though Kyle was certain that Season 12 would mark her final appearance on the long-running Bravo franchise, she's now taking things one step at a time.
"I don't know," she told the outlet about the possibility of coming back for Season 13. "I just take it day by day."
Article continues below advertisement
Garcelle Beauvais told us it would be "odd" to not have Kyle on 'RHOBH.'
Like many fans, Kyle's co-star Garcelle Beauvais can't envision RHOBH without the O.G. star in the cast.
"I can't imagine a world without Kyle Richards in Beverly Hills. I mean, that would be odd," Garcelle exclusively told Distractify while promoting her position as the social director of Absolut's Front Yard Citrus Club. "But I also get it — she's been on for a long time, and you never know. I think we all take it one season at a time, honestly."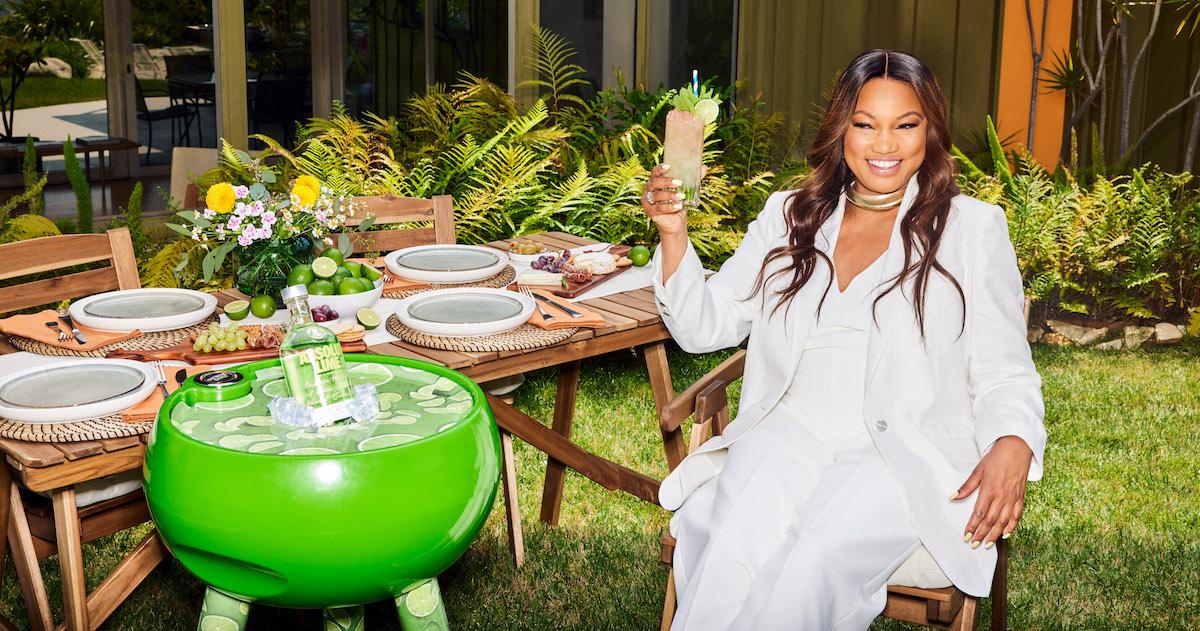 Article continues below advertisement
While Kyle's future on the show is somewhat uncertain at the moment, fans can breathe a sigh of relief because Garcelle has no plans to leave the show.
"If Bravo will have me, I will come back," she shared with us. "But, I also think there's a time and place. You don't want to overstay your welcome anywhere."
Seeing as Garcelle is a fan favorite with a penchant for being the voice of reason, it doesn't seem like she will be overstaying her RHOBH welcome any time soon.
New episodes of The Real Housewives of Beverly Hills air on Wednesdays at 8 p.m. ET on Bravo. You can also stream the series on Peacock.