The 'RHOBH' Cast Walked in Kyle Richards' Fashion Show — And, Of Course, There Was Drama
Kyle Richards' clothing line made its debut in NYFW in 2019. The fashion show will be a source of drama for the ladies on Season 10 of 'RHOBH.'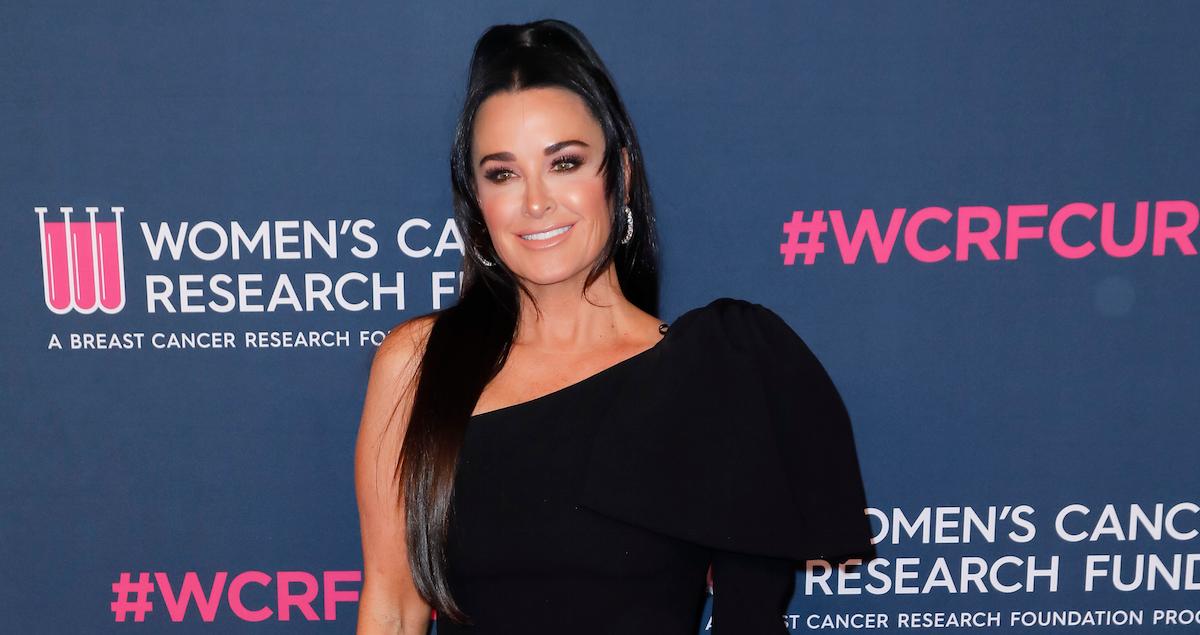 Since Lisa Vanderpump left Bravo's The Real Housewives of Beverly Hills suddenly before the end of Season 9, Kyle Richards became the O.G. of 90210 and the queen bee.
While many of the cast members film scenes in their business locations (for LVP it was in her restaurants and dog grooming store, for Lisa Rinna it was her QVC and HSN collabs, and for Erika Jayne, it was filming her performances) to promote them, Kyle's Rodeo Drive clothing store Kyle By Alene Too store closed in 2018.
Article continues below advertisement
After promising that she was going to revamp her fashion career (and part ways with Alene Too), Kyle is delivering in Season 10. On the premiere of the tenth season, the women on the cast will walk in New York Fashion Week to model Kyle's latest clothing line, which is called Kyle and Shahida.
Kyle Richards' clothing line will also be the center of drama on RHOBH. Read on to find out why, and to learn more about the line.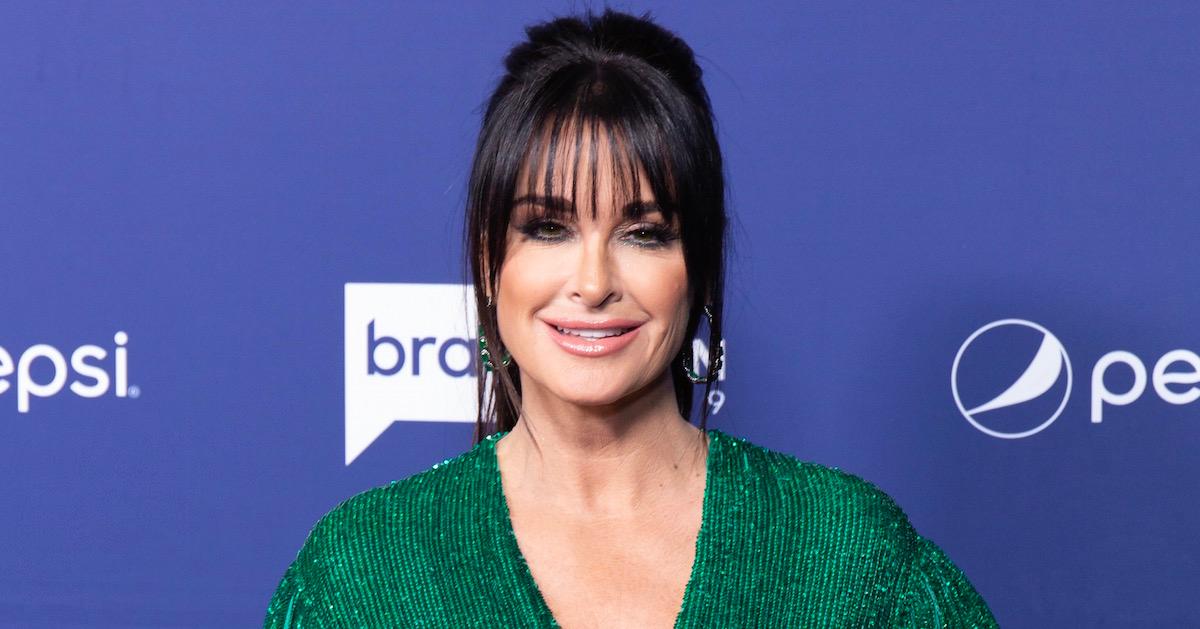 Article continues below advertisement
All the details on Kyle's clothing line and return to fashion.
After her brick and mortar store closed due to high rent and the alleged creative differences between Kyle and the brand Alene Too, Kyle re-entered the fashion game with a bang. In September of 2019, it was announced that Kyle had partnered with designer Shahida Clayton for a resort ready-to-wear collection. The pair branded their collection as Kyle and Shahida.
Shahida has been manufacturing clothes under her line, Shahida Parides, since 2012.
The items in the collection center around nature prints for tropical weather, and they retail from around $85 to $450. Of course, Kyle's signature look on the show is a caftan, which she said were usually from the Shahida Parides line.
Article continues below advertisement
Upon the announcement of her new line, Kyle told WWD that she was excited to return to the world of fashion.
"I love being creative in fashion. When I closed my store in Beverly Hills, I saw all these 'for lease' signs, and thought, 'yikes, what should I do?'" Kyle told the outlet. "My husband told me to take a breath, and then I started to talk to Shahida, someone whose work I love and admire — and had been carrying in my stores, and wearing on the show for years."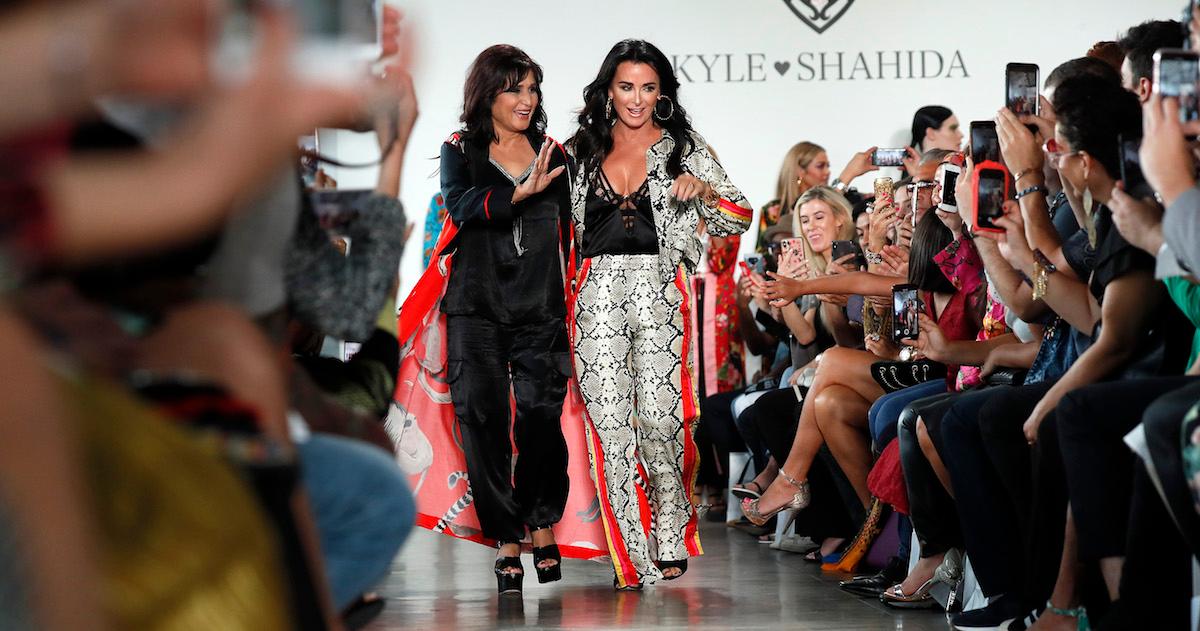 Article continues below advertisement
Kyle Richards' clothing line will bring the women together on 'RHOBH.'
At the same time their collaboration was announced, it was also revealed that the line would make its debut at NYFW on September 8 with a runway walk at Pier 59.
The fashion show was filmed for RHOBH, and Kyle's co-stars modeled the clothes in support, as did two of Kyle's daughters. Season 10's Dorit Kemsley, Teddi Mellencamp, Denise Richards, Lisa Rinna, and Erika Jayne modeled the clothes, while new cast members Garcelle Beauvais and Sutton Stracke watched from the first row.
While it doesn't seem like a catfight will ensue on the catwalk and spoil Kyle's big day, a preview ahead of the April 15 premiere showed Teddi Mellencamp fighting off the nerves ahead of her walk. As viewers of the show will remember, Teddi's regular walk has been made fun of by her fellow cast members and her husband, Edwin Arroyave on air.
"In my head, I'm like, 'Teddi, you better not fall,'" Teddi said in the preview for the episode.
Article continues below advertisement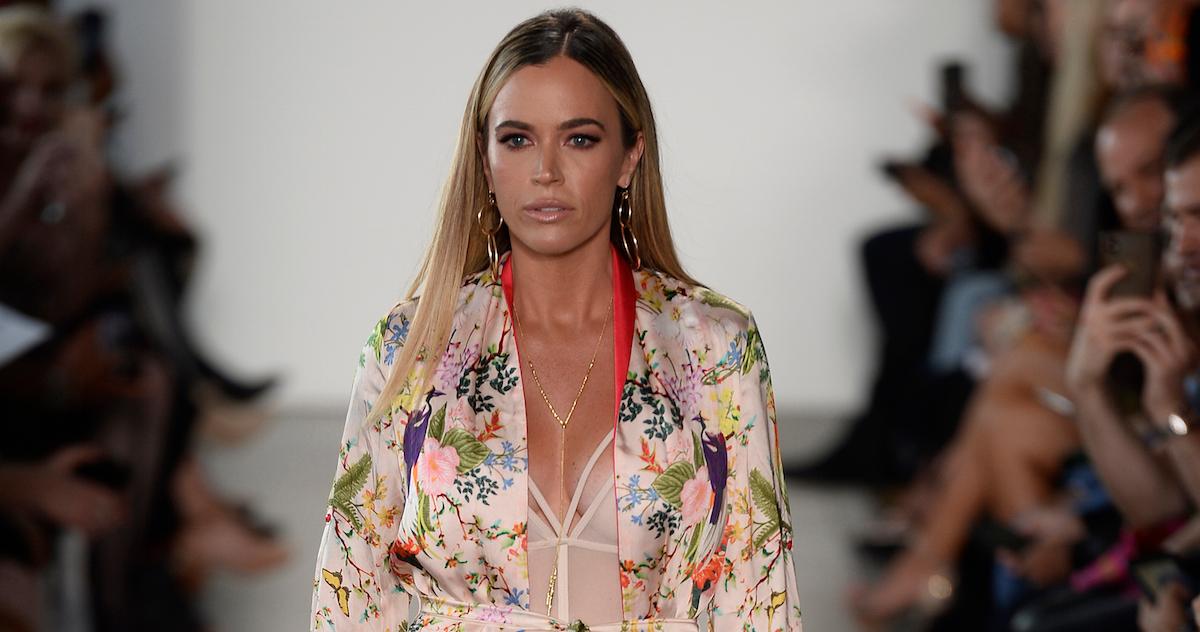 The status of Teddi's runway walk will be revealed on the show.
Since the NYFW launch, the Kyle and Shahida clothing line has continued to put out new items and collections. Kyle's also hinted at creating a new brick and mortar location in the future.
The Real Housewives of Beverly Hills airs on Wednesdays at 8 p.m. on Bravo.