Garcelle Beauvais Has Three Children — Including Twins!
Garcelle Beauvais is best known for her acting roles and now 'RHOBH', but behind the scenes, she's a mother to three children — including twin boys!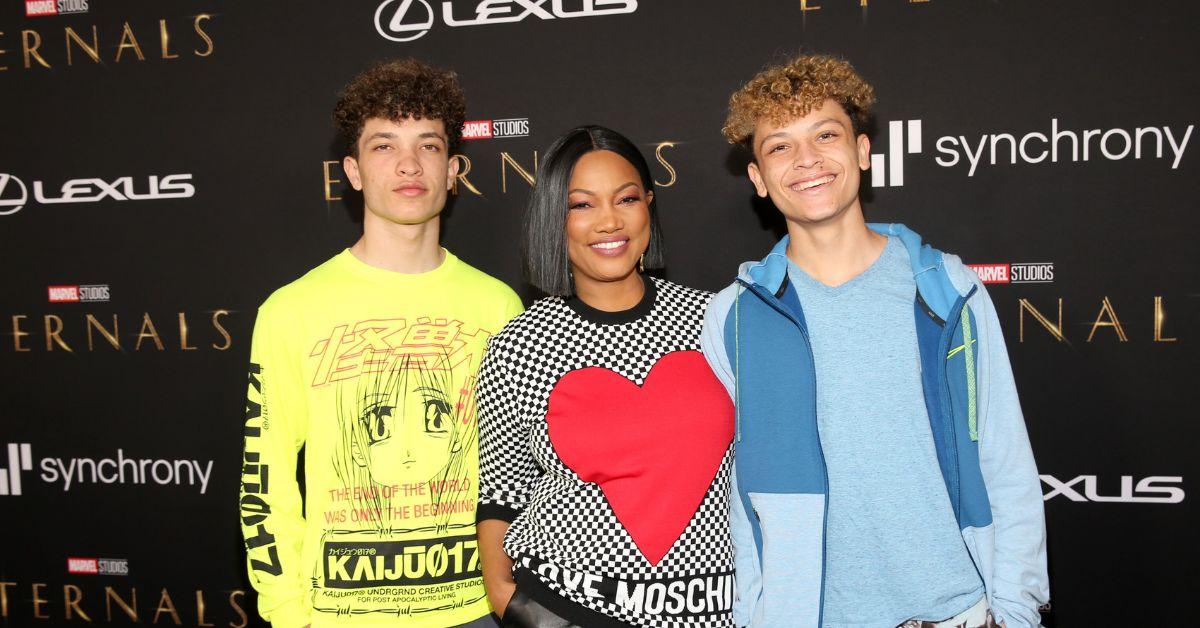 In 2020, Garcelle Beauvais made her historical debut on The Real Housewives of Beverly Hills. To date, Garcelle is the first and only Black woman to earn a diamond on the Bravo franchise.
When she arrived on the show in Season 10, many were excited for Garcelle to bring new energy and excitement to the cast. Additionally, fans anticipated seeing the actress, known for her roles on The Jamie Foxx Show and NYPD Blue, reveal more of her personal life after years of being fairly private in Hollywood.
Article continues below advertisement
That personal life includes a pretty interesting past and a home life that includes her three children. Here's the scoop on the reality star's kids and their experiences on RHOBH.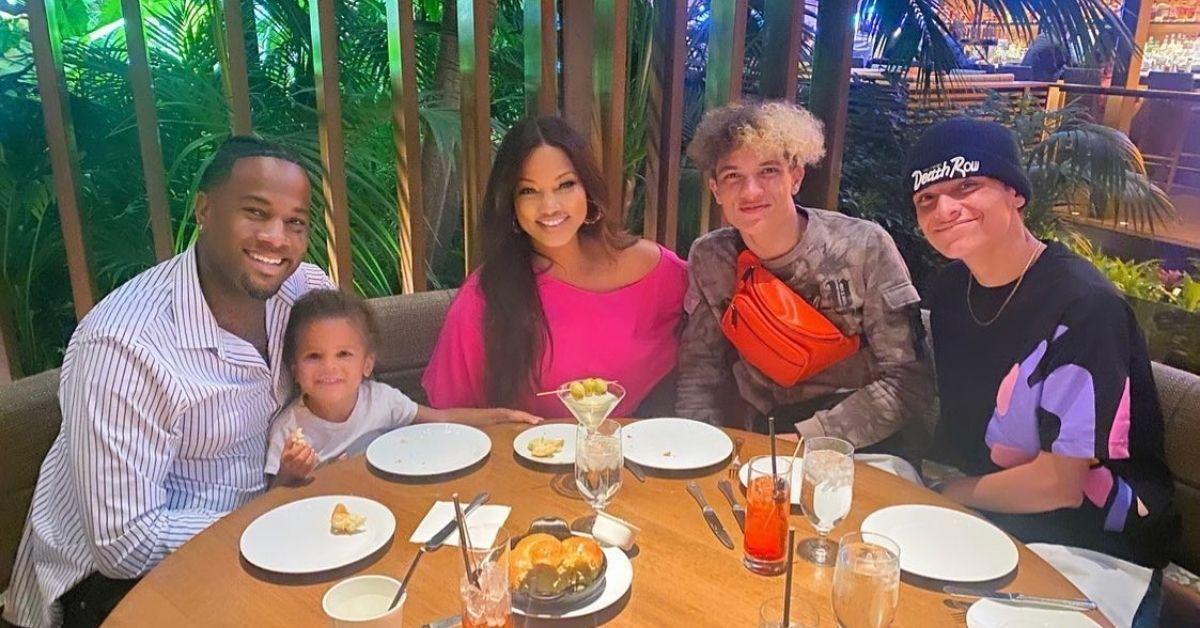 Article continues below advertisement
Garcelle Beauvais had her first child, Oliver, in 1991.
Garcelle always wanted to have kids and dreamed of being a mom when she was a little girl. She grew up in a big family, living with six brothers and sisters. So when she became pregnant with her firstborn, Oliver, she knew it was meant to be.
She told People, "I had my first son, Oliver when I was very young. I was modeling in New York when I met his dad. We immediately fell in love and got married after only two months. Crazy, right?! Two years later, Oliver appeared on the scene. He was the best baby, so easy and happy. I took him everywhere with me — on photo shoots, on location, and he did so well on airplanes, too."
Article continues below advertisement
Oliver is now 31 years old with a baby of his own. Oliver Jr. Saunders made Garcelle a grandmother in February 2020.
Article continues below advertisement
Garcelle also has twin boys, Jax and Jaid.
In 2001, Garcelle married a talent agent named Mike Nilon. After undergoing fertility treatment, the couple had twin boys, Jax Joseph and Jaid Thomas, in 2007.
In her blog on People, she wrote of her excitement to bring twin boys into the world.
"I was so happy — I couldn't believe they were truly ours," she said. "They were so cute, I couldn't stand it! Even though they're fraternal twins, I wondered if they would share a lot of similar personality traits. But from day one, they were different. Jax came out screaming while Jaid came out looking both serious and curious about the world around him."
Article continues below advertisement
Garcelle Beauvais defended her kids against 'RHOBH' fans on social media.
Since joining the RHOBH cast, Garcelle hasn't shied away from altercations between her co-stars. In Season 12, she feuded with Erika Jayne and the show's newcomer, Diana Jenkins. Garcelle and Erika's issues began after the "Pretty Mess" singer appeared to be drunk at Garcelle's birthday party.
Article continues below advertisement
During the event, Erika flirted with Oliver and then insulted Jax, telling him to "get the f--k out" and to "f--k off." When Garcelle heard what Erika said to her son, she immediately asked Erika to apologize.
"You hurt Jax's feelings. Don't talk to him like that," Garcelle told Erika. "You said 'get the f--k out of here.' That's not okay."
While Erika apologized for her actions, Garcelle faced more drama with Diana. Throughout the season, Diana accused Garcelle of being "guarded" towards her, making fun of her "grammar and spelling errors," and poking fun at her miscarriage, to which Garcelle vehemently denied on Twitter.
Article continues below advertisement
Despite Garcelle's statement, many RHOBH fans sided with Diana and Erika, and expressed as much on social media. Several users have made harsh remarks about Garcelle, eventually involving her children in the matter. In August 2022, commenters slammed 14-year-old Jax's Instagram page and insulted his mother and older brother. Multiple users even took a dig at Oliver's past drug use to hurt the child even more.
Article continues below advertisement
Once Garcelle saw the chatter, she begged the commenters not to mention her children when discussing the show's drama.
"I'm usually a very strong woman. I've been raised to be strong. My life has taught me to be strong but when it comes to my kids, it hurts," the reality star tweeted. "It's not OK. I've been in tears all night. It's just a TV show, people. Scream at your TV, throw something at your TV, but leave our kids alone."
In addition to Garcelle's social media posts, Jax released his own statement on his Instagram Stories asking RHOBH fans to remember that he's a child and "did not sign up for this show" nor does he "have anything to do with the show's drama."
"I just want to be a normal kid," Jax declared, followed by stating his Instagram page is "not for publicity nor the public's gaze."
Catch new episodes of The Real Housewives of Beverly Hills, airing Wednesdays at 8 p.m. ET on Bravo.