'RHOBH' Star Garcelle Beauvais's Exes Include Michael Jordan and Will Smith
Garcelle Beauvais's husband drama and other personal life matters contributed to her 'The Real Housewives of Beverly Hills' fame. Details on it all.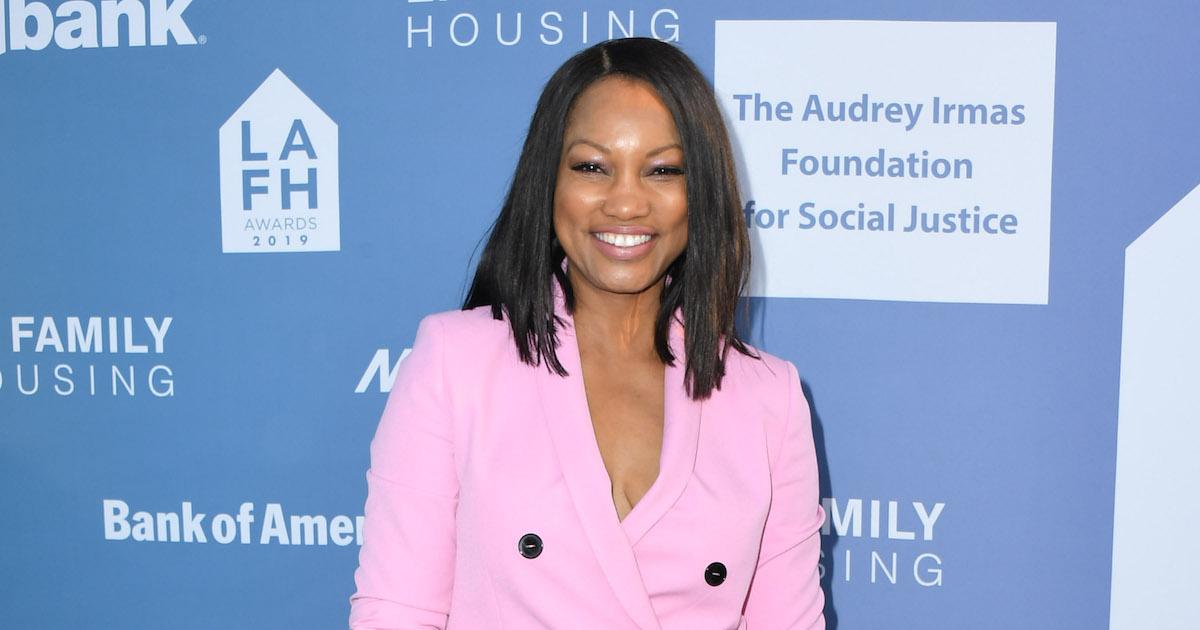 After a dramatic cast shakeup in 2020, Garcelle Beauvais joined The Real Housewives of Beverly Hills cast. Although plenty of Bravo viewers feared Lisa Vanderpump's exit would negatively affect the long-running show (we'll never forget how much we heard the term "puppygate" during Season 9), Garcelle shifted the show's culture in multiple ways.
Article continues below advertisement
The Jamie Foxx Show actress paved the way for more diverse cast members within the Housewives franchise. Since then, Eboni K. Williams became the first Black The Real Housewives of New York City cast member. Additionally, Noella Bergener debuted as the first Black The Real Housewives of Orange County star in the show's 16-year history.
While Garcelle's groundbreaking role on RHOBH brought her attention, her love life made headlines long before her reality TV fame. Take a look back at The Real host's exes, both famous and not.
Article continues below advertisement
Garcelle Beauvaiss' ex-husband Mike Nilon cheated on her.
Garcelle was previously married to a producer named Daniel Saunders, and the pair had a son named Oliver together in 1991. They divorced, and Garcelle found love again with Mike Nilon.
He is an agent from the Creative Arts Agency (CAA), and they said "I do" in 2001. Garcelle and Mike wanted to expand their family, but they dealt with issues of infertility.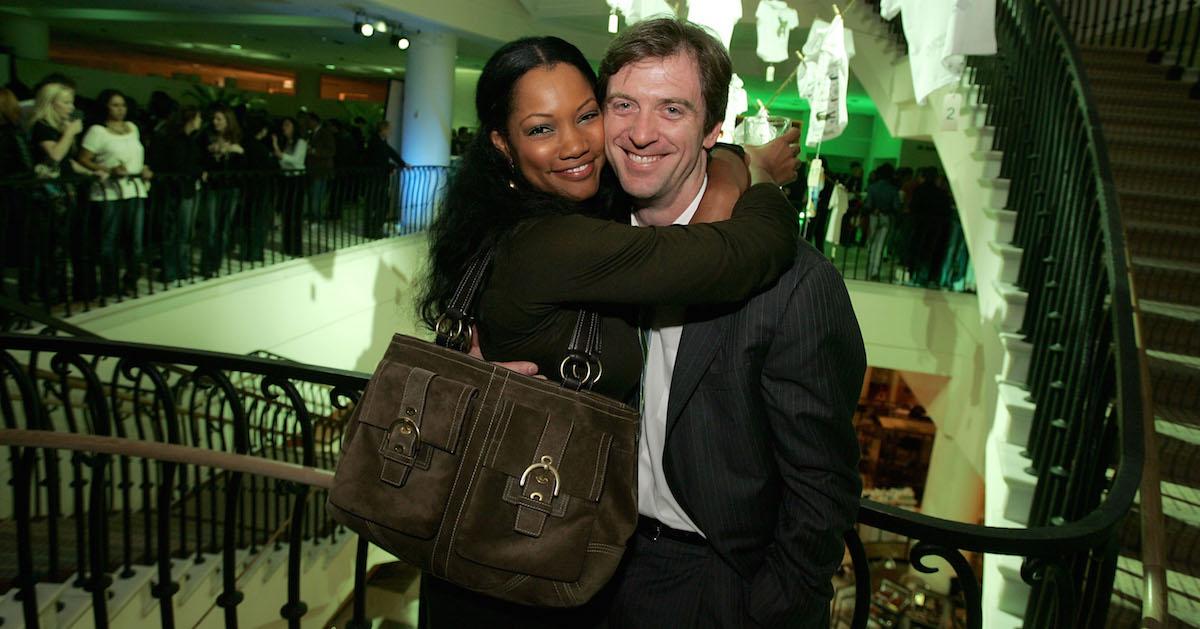 Article continues below advertisement
Garcelle was also starring on NYPD Blue during several of the years when she was trying to get pregnant (from 2001 to 2004). Garcelle and Mike welcomed twin boys Jaid and Jax in 2007. But, their new bliss was soon interrupted when Garcelle found proof that her husband had been cheating on her.
In a sit-down interview with Oprah Winfrey on Oprah: Where Are They Now in 2015, Garcelle discussed how she first found out her husband had cheated on her back in 2010. She said that when she first met Mike, she thought she had hit the long ball with finding an ideal husband. Then she found texts he had sent to another woman with messages like, "I love you."
Article continues below advertisement
"I forgot my phone at home. I said, 'Hey, can I use your phone to call your mom?' So, I went to go make the call and I saw, 'I love you.' I looked again, and I said, 'What's this?' That's pretty much how everything changed," Garcelle said. She then drafted an email to Mike's co-workers about his five-year extramarital affair and hit "send."
The email to Mike's co-workers got picked up by 'The New York Post.'
While some angry exes tend to draft (and then delete) salacious emails as a form of therapy, Garcelle was so angry at Mike for stepping out on her that she sent the email to his co-workers. Someone then leaked the email, and it got published word for word in The New York Post.
While Garcelle later felt badly for airing out her dirty laundry in that way, she was happy that she had exposed his cheating in the public.
Article continues below advertisement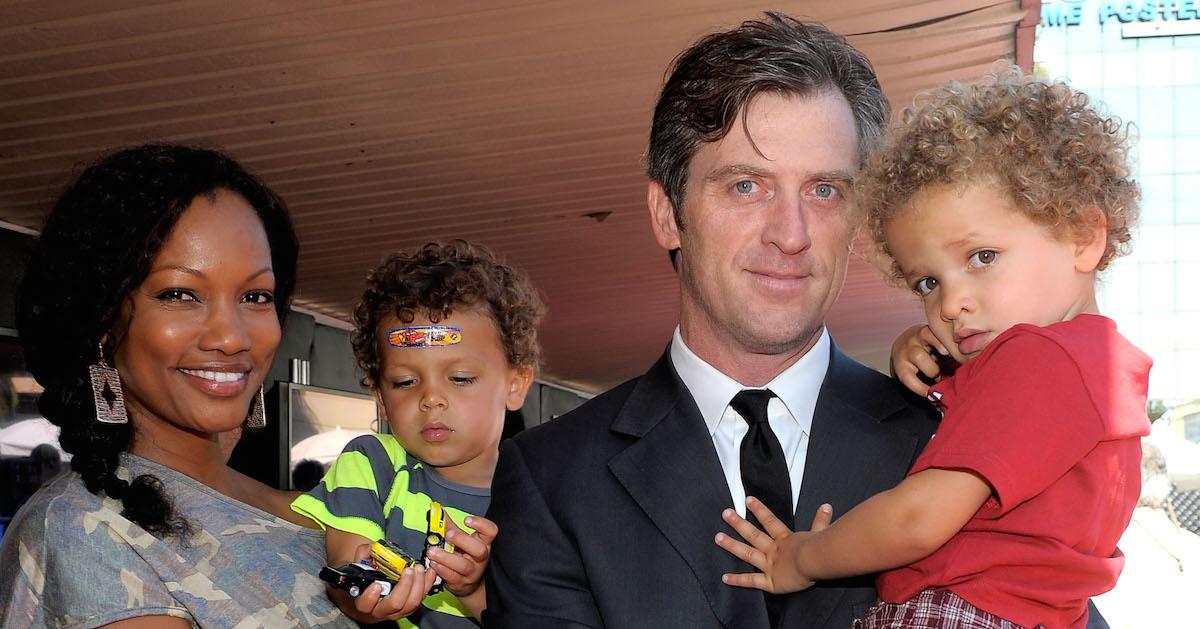 The email read: "Tiger Woods/Jesse James/Mike Nilon. What do they have in common? … I found out today that MY husband of almost nine years has been having an affair for five years with some slut in Chicago. I am devastated!!!! And I have been duped!! Our boys don't deserve this!"
Article continues below advertisement
In the years since the infamous email was leaked, Garcelle continued to talk about her divorce, and how she didn't regret publicizing the cheating (though she did admit that the email might not have been the best method of disseminating the information). In the Oprah interview, she said that she began seeing a life coach after the email served as a wake-up call to make things better for her kids.
Garcelle also dated Michael Jordan and she has one regret.
Before marrying Mike, Garcelle had a few flings within the entertainment industry. After a stellar two seasons on RHOBH, The Real host released a memoir, Love Me As I Am. In the book, the Haitian-American actress discusses several life-changing moments that led to success in her career. Garcelle also sprinkles in some memories of her past relationships.
Article continues below advertisement
During one chapter, she shares one of her biggest dating regrets. Garcelle says Michael Jordan asked her out on a date in the book, though she didn't say when it happened. The actress says she was instantly attracted to the former Chicago Bulls player from the moment they met.
"I was impressed by how tall and handsome he was," Garcelle recalls. "He took me on a golf date after the shoot and showed me how to hold a club properly and swing."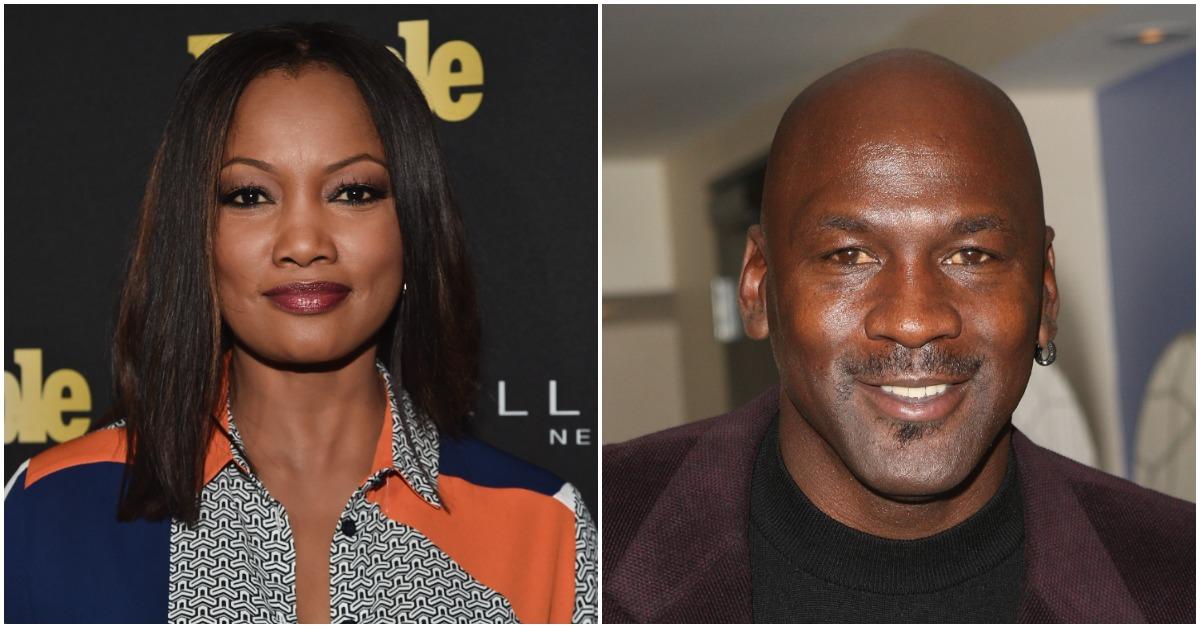 Article continues below advertisement
After a great first date, Michael asked the Bravo star to join him for a romantic getaway to Hawaii. While most people in Garcelle's position would've jumped at the opportunity, she couldn't bring herself to join him on the trip.
"Like a naive little girl, I was 'clutching my pearls' and shocked by the idea of going to Hawaii with a man I had just met," she explains. "I blew that one!"
Garcelle Beauvais briefly dated Will Smith before he married Jada Pinkett Smith.
Garcelle also dishes about her relationship with Will Smith. The actors met on the set of The Fresh Prince of Bel-Air and began dating shortly after. However, when Garcelle realized Will fell in love with Jada Pinkett-Smith, she decided to break up with him.
Article continues below advertisement
"I remember one day calling [Will], and he was in the car. And his son, with Sheree [Zampino], were in the back," Garcelle shared in an episode of La Culturistas podcast, adding she heard "Miss Jada's" voice in the background. "And that's when I was like OK — I'm not the only one. Exit stage left."